A parenting club in Mongolia helps nomadic parents better implement at-home-learning for their children – from education to nutritional and hygiene practices. In Ghana, young mothers can go back to school to complete their education while learning best care practices for their babies. And in Bolivia, the mindset towards corporal punishment and violence against children in schools and at home is being tackled through teacher and caregiver trainings and local partnerships.  
This is just a glimpse into what was made possible through the support of UNICEF Canada's women's-giving circle, Women UNlimited. When women unite in a shared vision for the future, the potential for change is limitless.  
Women's giving circles have enabled UNICEF Canada to offer collective giving that support global programs to create transformational impact for women, children and communities. With $12 million raised by our women's circles, impacting 2.3 million children and women around the world through funding grants.  
"Women are very powerful agents of change, especially if they're driven by passion. When I was given of the opportunity to join other inspirational, accomplished women who are passionate about making a difference in the lives of children from all around the world; it was a no brainer. This is exactly what I wanted to be a part of.  
- Jane Li, Women UNlimited member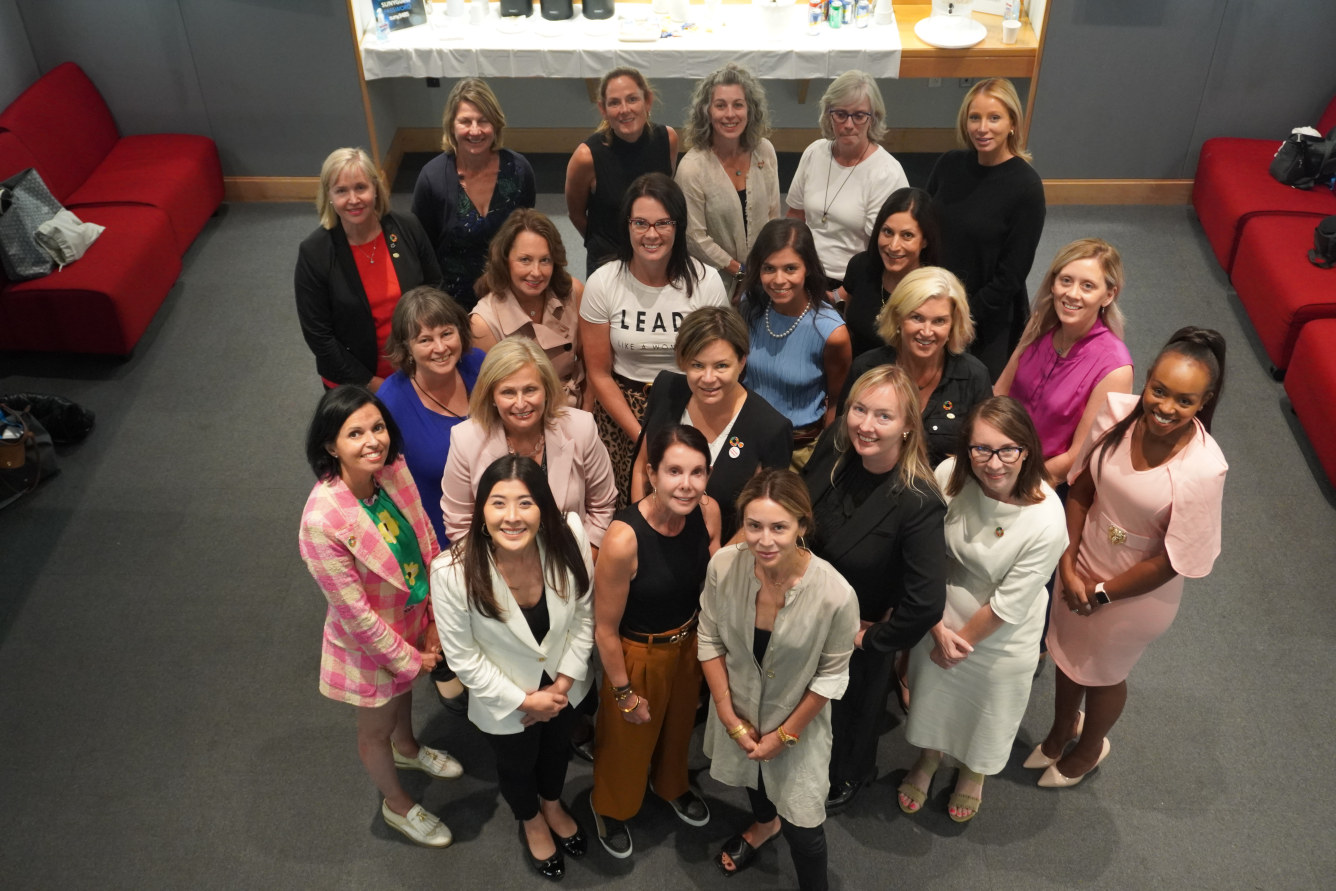 Started in 2015, UNICEF Canada's first women-led initiative, The 25th Team saw groundbreaking impact through 60 influential women investing over $6 million in newborn and maternal health globally. Because of this compassion and commitment, over 2 million women and children benefited from improved healthcare, nutrition and access to birth registration in 5 countries. 
Building upon the success of The 25th Team, a new chapter of giving circles was introduced. Women UNlimited brings together women from across Canada to advance a future where every child can realize their full potential — all while engaging in meaningful opportunities for connection and community. 
Women UNlimited 
The initial cohort of Women UNlimited committed to creating maximum impact for children in Ghana, Bolivia and Mongolia over a four-year period. Participants had access to advocacy and learning opportunities from the world's leading experts on child protection, health, education, water, sanitation & hygiene, gender equality and sustainable development.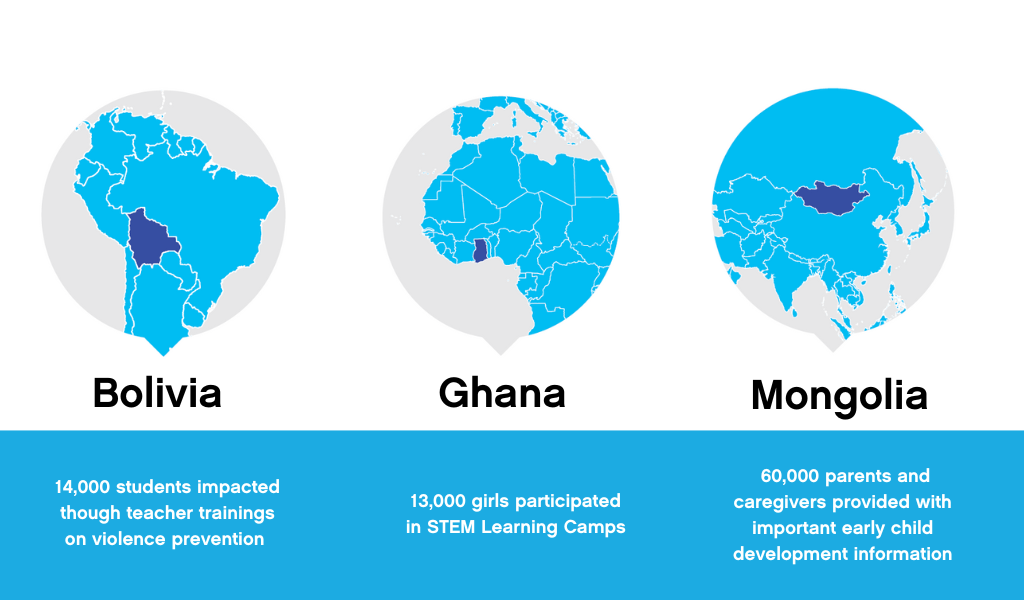 Mongolia: Quality early childhood education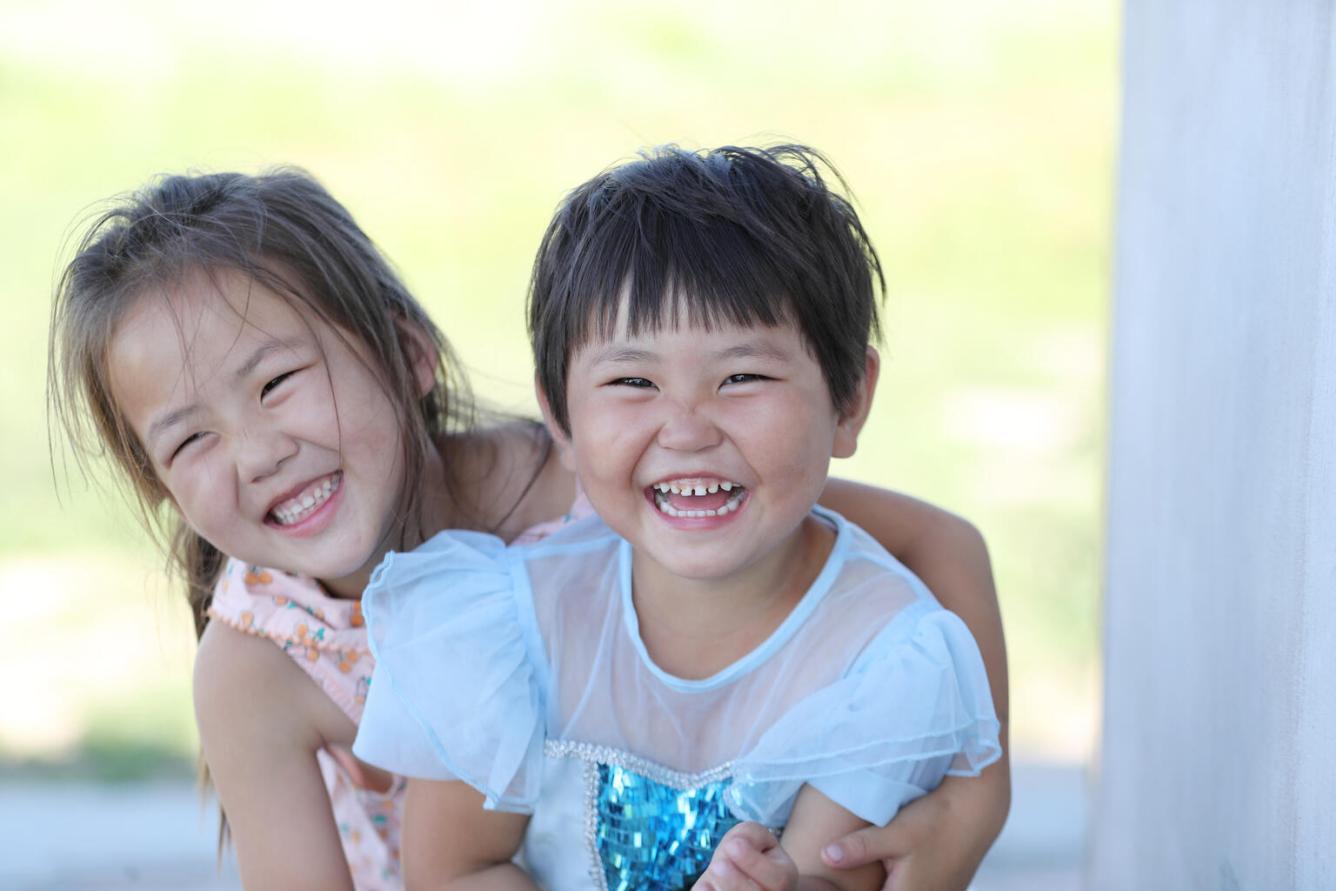 In Mongolia, children in the under-five age group face major barriers to quality early learning in preschool and kindergarten settings. Although significant gains have been made in early learning enrollment in some parts of Mongolia, children in disadvantaged regions and those living in nomadic communities continue to face the greatest obstacles to pre-primary education.  
With the support of Women UNlimited, UNICEF has helped thousands of children and caregivers in Mongolia experience the life-changing benefits of safe, climate-resilient integrated early childhood development services while building the health, strength and long-term well-being of the next generation, through essential nutrition access for pregnant and lactating mothers.  
Bolivia: Tackling corporal punishment in schools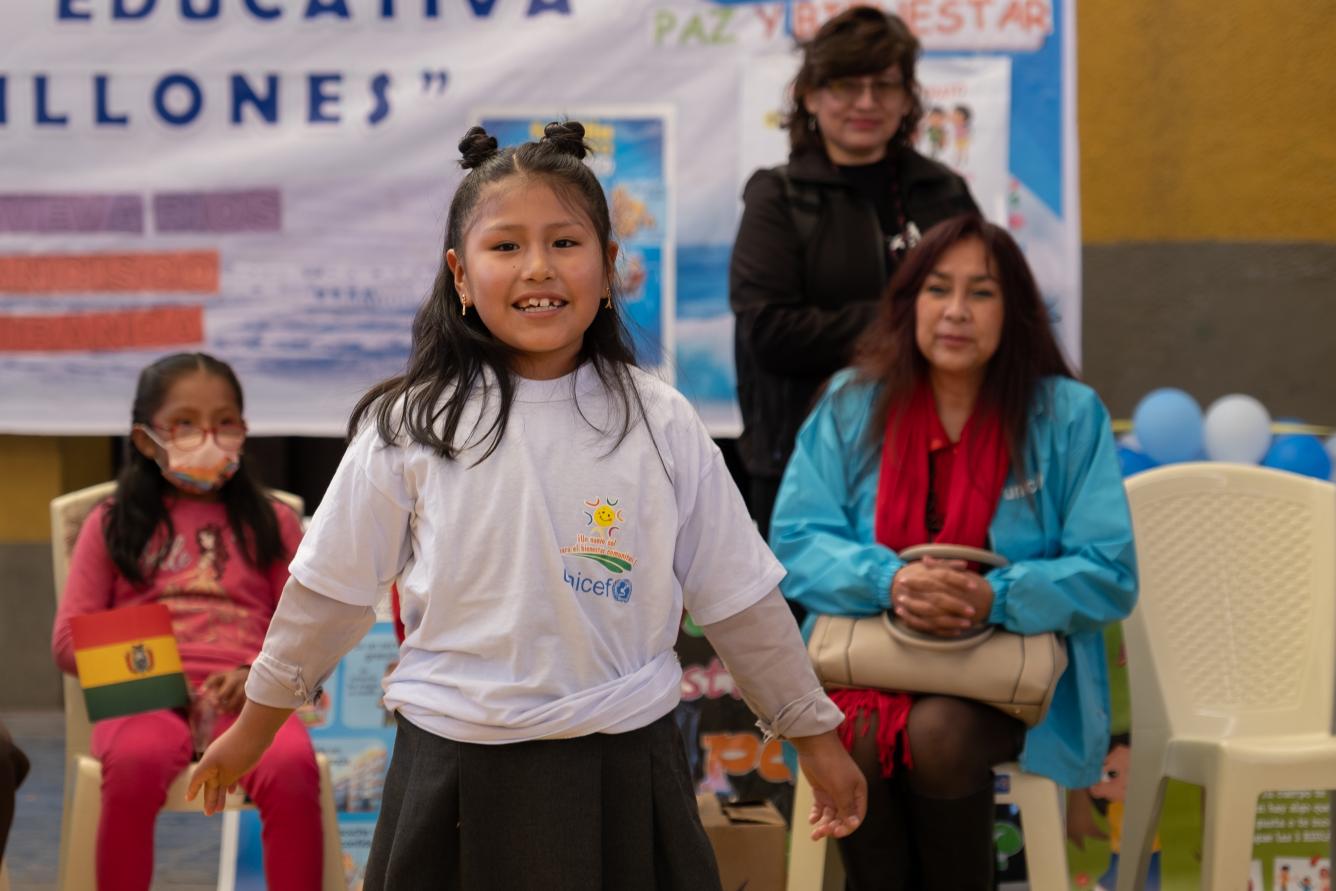 Violence at home and school is affecting regular attendance for children in Bolivia. Around 83 per cent of children in the country have been victims of violent disciplinary practices at home due to culture norms that normalize corporal punishment. Despite efforts by the government to tackle violence against women and children, in 2022, some 60 per cent of students in Bolivia reported having experienced some form of violence at school by teachers.  
With the support of Women UNlimited, UNICEF has made significant progress toward addressing school and community violence in Bolivia to improve children's access to primary school, increase peaceful conflict resolution, support strong learning outcomes, and empower healthy long-term development. 
Ghana: Inclusive education for adolescent girls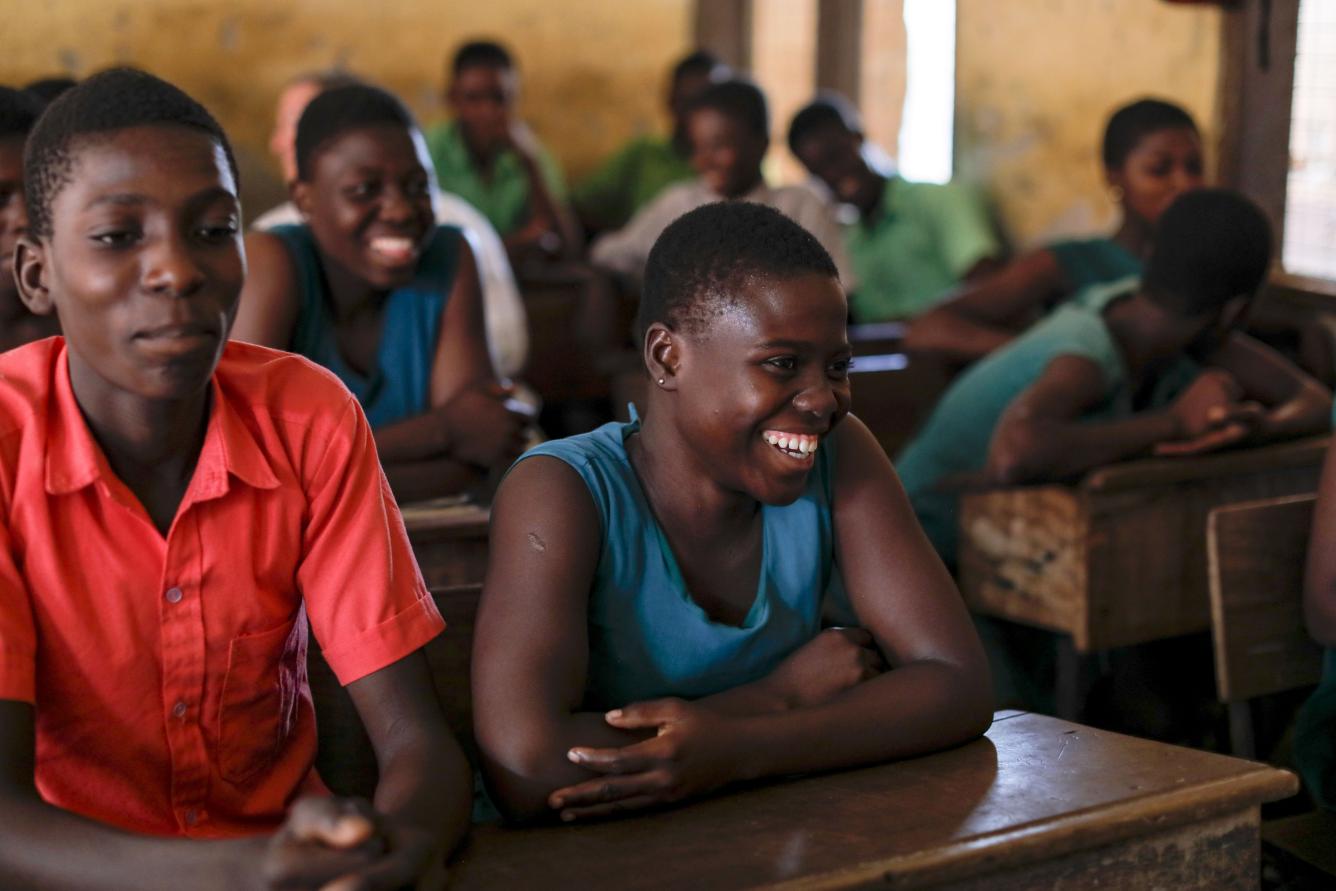 Despite gains made in education for boys and girls in Ghana, particularly in kindergarten and primary levels, attendance for adolescent girls drops in rural communities. Extreme poverty and social norms are preventing girls from attending school – geographical barriers, early marriages and pregnancy add to this. All of this leads to more adolescent girls dropping out as compared to boys.  
With the support of Women UNlimited, UNICEF worked with girls, schools, families, and communities in northern Ghana to improve enrollment and completion rates of schooling among adolescent girls. This included creating safe and inclusive school environments that promote girls' education, engaging girls in the study of mathematics and science, and educating community members about the importance of ensuring girls are able to attend school. 
UNlimited potential: Join us and make a lasting difference  
Our Women UNlimited program showcases the power of women to lead and make a lasting difference for children in some of the world's toughest places. Together, we deliver sustainable, scalable and innovative education and nutrition solutions in different countries around the world.  
As we are about to embark on a new chapter of this women's giving initiative, find out more on how to become a Women UNlimited member by emailing us at womenunlimited@unicef.ca