Winter has arrived.  
Syrian refugees seeking safety in countries such as Jordan, Lebanon, Iraq, Egypt and Turkey are now being faced with a new life-threatening challenge: winter. Many of these families fled with only the clothes on their backs and children in particular are extremely vulnerable to the harsh winter conditions.
Access to basic services such as healthcare, protection and shelter has become a matter of life and death for many of these families.
Winter is a deadly threat for a child, and we believe that no child should die from the cold. 
Thousands of children in urgent need of help due to freezing temperatures.
Right now, thousands of Syrian families leaving conflict zones are in urgent need of your help. In Rukban, where the southwestern border of Syria meets Jordan, freezing temperatures and harsh living conditions are increasingly putting children's lives at risk (read more on the situation in Rukban). In neighbouring Lebanon, more than 22,500 refugees were affected after heavy storms brought strong winds, snow, and torrential rains that destroyed many temporary settlements where families were living. Currently, another 70,000 refugees are at risk.
Even more devastating is the loss of 15 children in just one month, many of whom were just a year old and the youngest only one-hour old.
We need your urgent help to deliver emergency care including: 
Emergency blankets
Winter clothing for children
Emergency Shelter 
Hygiene kits
Medical care  
As more and more children are forced from their homes, their needs far outweigh our resources, leaving a growing number of children at risk.
You can help bring life-saving warmth to children who may not otherwise survive the winter. Please give generously today.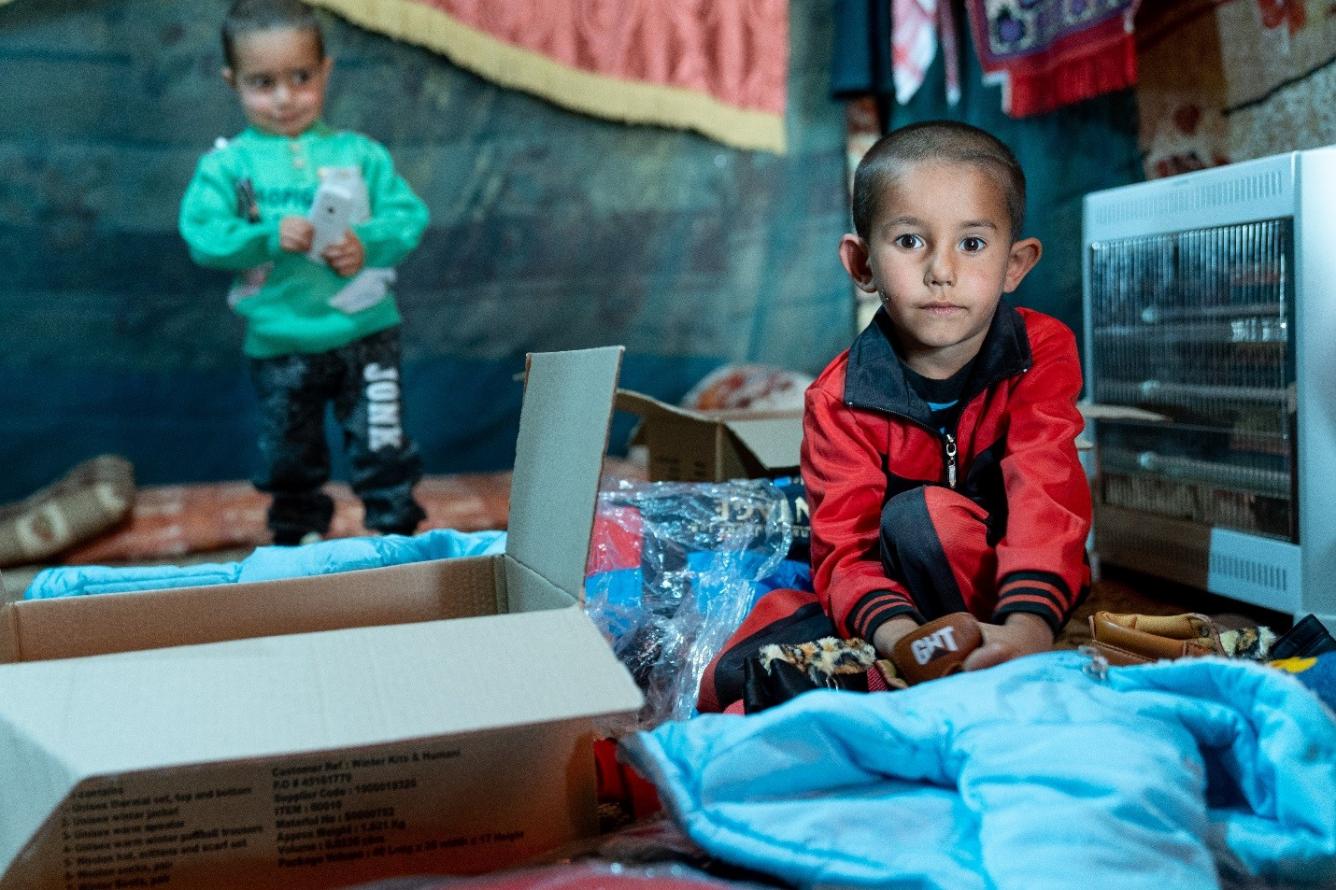 Read more around UNICEF's work to keep children warm through the region.
Last updated January 18, 2019