Background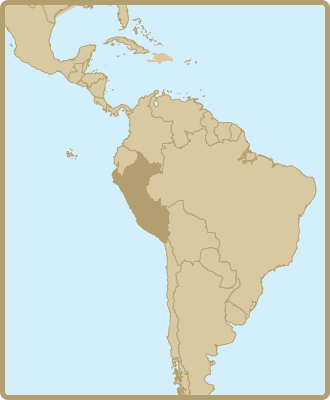 Peru has made significant progress in child survival over the past 25 years. However, there are marked inequalities when it comes to neonatal mortality: nearly 69 percent of child deaths in Peru occur within the first month of life. This situation is more critical in the case of indigenous children living in the Amazonian areas where language, cultural, geographic and economic barriers prevent mothers and babies from accessing health care.
The rural Amazonian communities of Loreto and Amazonas show pointed inequalities in the care of pregnant women and newborns, particularly in the excluded and marginalized indigenous populations from the Wampis, Awajun and Kokama ethnic groups. When compared to national averages, there are a higher number of at-home births, a lower rate of prenatal care and a higher percentage of newborns with a low birth weight.
Country Profile
Population: 31,151,643 (2015 estimate)
Official Languages: Spanish, Quechua, Aymara
GDP per capita, PPP: US $11,774 (2010-2014)
HDI: High HD, ranked 82/187 countries (2014)
Key Objectives
Give hard to reach, disadvantaged children in the indigenous Loreto and Amazonas regions a healthy start by increasing a mother's access to quality health care and adequate nutrition supplements during pregnancy, and ensuring that newborns have a safe delivery and receive adequate health care in the first month of life.
The Multiplier Effect
Project activities will contribute to key elements of the development of "local friendly spaces" for improving maternal, newborn and child health, providing a model of service delivery for the government to replicate and take to scale, benefiting children in other regions.
Key Activities
Develop qualitative local studies and research to improve the quality and timeliness of information about the situation of pregnant women and newborns.
Provide technical assistance and capacity building to regional and local governments to improve efficiency in the forming, planning, managing and monitoring of health budgets.
Train health professionals and technicians in the management and handling of health care interventions to improve access of quality, culturally relevant health services.
Develop capacity-building training plans for community agents and indigenous leaders to improve families' knowledge and practices in maternal, newborn and child health.
Develop and implement a communications for development strategy to build community awareness on child survival and to empower communities to take action on child health.
Contribute to the birth registration strategy with local governments and community alliances in the rural Amazon.
Systematic monitoring and evaluation to identify and address bottlenecks in the project progress and record lessons learned.
The 25th Team interventions will directly benefit 4,889 women and children.