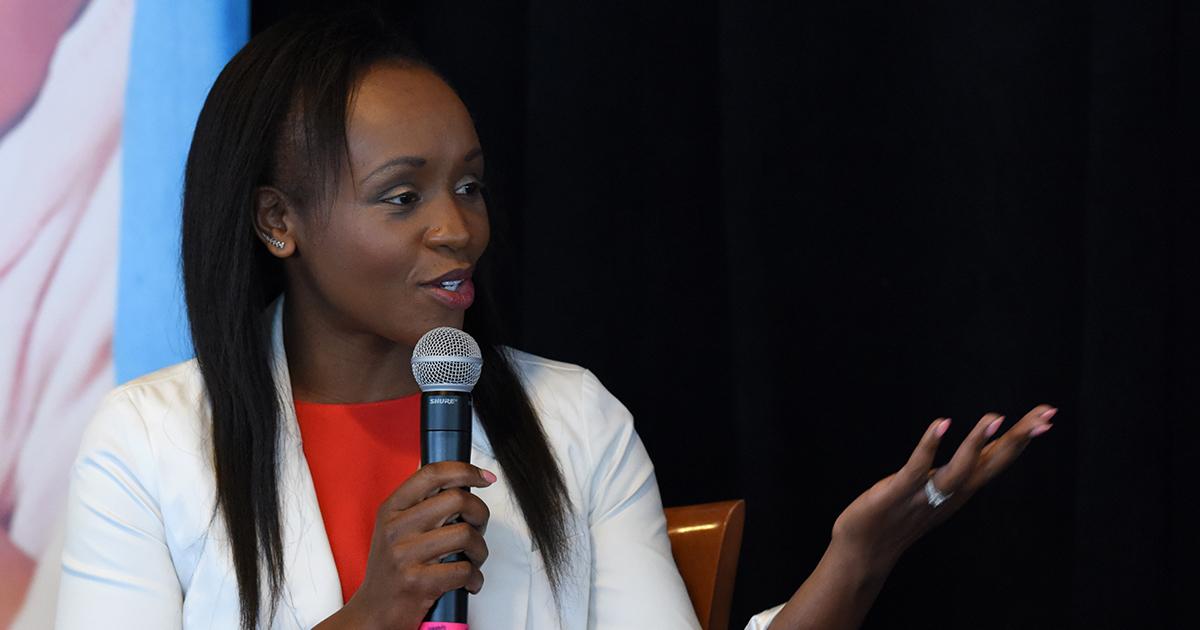 Solange Tuyishime was born and raised in East Africa, surviving war and genocide in her early childhood years. As she moved between refugee camps, she became determined that the story of her life would not be one of tragedy, and she would become an agent for meaningful change.
She moved to Canada at the age of 13, and soon became a dedicated volunteer of the Multicultural Association of Fredericton as well as the YMCA. She later graduated with a bachelor in journalism and honors in French and later obtained a Master in Public Administration.  Among many titles, Solange was crowned Miss Canada International 2006, Miss Galaxy Canada 2011, and Mrs. World Canada 2021. Making history, Solange not only became the first title holder from New Brunswick to win national and international titles, she was also the first Black woman to hold such a title amongst all other pageants in Canada.
Today Solange serves as the President and CEO of Elevate International, an organization dedicated to advancing women's leadership and economic empowerment.
In her role as UNICEF Canada Ambassador, Solange has served as spokesperson for National UNICEF Day in Canada, and has been actively advocating for children's rights to a quality education and access to clean water, including serving as guest speaker at several of UNICEF's Canada Water for Life Galas. Solange has visited UNICEF's Early Childhood programs in Jamaica and has also travelled to see UNICEF-funded education programs in Haiti.