War in Central African Republic: Children at Risk
The Number of Children Caught in Conflict Grows
In a war-torn country, the most vulnerable are always children. Since December 2012, the Central African Republic's complex humanitarian and protection crisis has put too many children at risk. An estimated 452,000 people are internally displaced and 452,000 are refugees in neighbouring countries such as Cameroon, the Republic of Congo and the Democratic Republic of Congo.
Donate to Boost UNICEF's Humanitarian Aid in the Central African Republic
UNICEF is providing immediate, life-saving support to meet basic needs for water and sanitation, health and nutrition, education and child protection. Currently, more than 40,000 children attend UNICEF's Temporary Learning Spaces in the the Central African Republic, which provide some balance and education in their lives. Child protection is crucial in conflict zones because it provides children with a sense of security. UNICEF is also working to release children from armed forces and groups and provide these children with psychosocial support to help them reintegrate into their communities.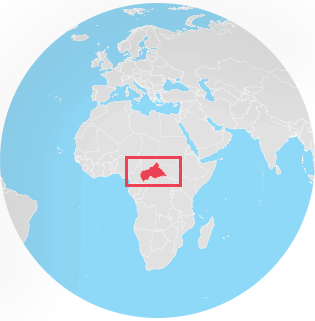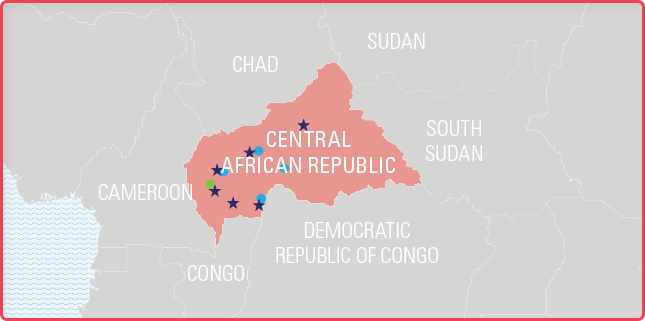 | | |
| --- | --- |
| | UNICEF field office location |
| | UNICEF Mobile Team Hubs (as of 28 February 2014) |
| | Recent clashes |
---
OVERVIEW
OF THE SITUATION
---
1.2 million children affected
2.35 million people affected
2.7 million people who need assistance
369,000 internally displaced persons
471,000 refugees in neighbouring countries
---
UNICEF
RESPONSES
---
38,438 pregnant women received antenatal care
25,986 children under five with severe acute malnutrition have been admitted for therapeutic care
118,906 children under have vaccinated
Over 40,000 children are participating in temporary learning spaces
450,000 people have access to improved sources of water
3,500 children released from armed groups
Page Last Updated: February 11, 2016