Become a Monthly Donor

50¢ a day can save a child's life
What you do today, can save a child tomorrow.
All children deserve to lead safe and healthy lives. For just 50¢ a day you can give the world's most vulnerable children the nutrition, water and medical supplies they desperately need to survive. Your help is urgently needed.
We need the help of monthly donors
Wherever children are in need, we are there. But we can't provide help without your support.
When you join the Monthly Donor Program, you are saving children's lives each and every day. In addition to the tax receipt you will receive, we will provide you with regular updates about UNICEF's important work and the positive impact your donation has made in the lives of children.
Become a monthly donor with UNICEF today
50¢ a day can provide: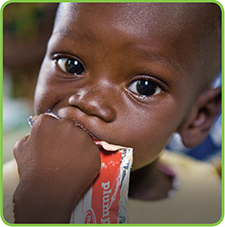 Plumpy Nut
27 packets of Plumpy'Nut to treat a child for malnutrition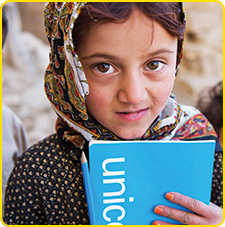 Pencil and Notebook bundles
25 children with pencils and notebook bundles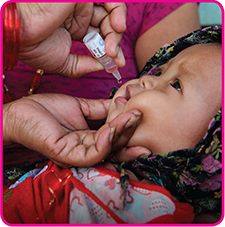 Polio Vaccines
60 life-saving polio vaccines
---