Katerina Mertikas (Patrinos) is a self-taught artist from Tripoli, Greece, and has been painting professionally for over 20 years. Her work has been featured by many charities, including UNICEF Canada. She was honoured with a Woman of Distinction Award for her work in 1999, and elected as a Fellow of the Royal Society of the Arts. We had the pleasure of speaking to her about her work, her life before she came to Canada, her passion for life and her family and what she's proud of the most.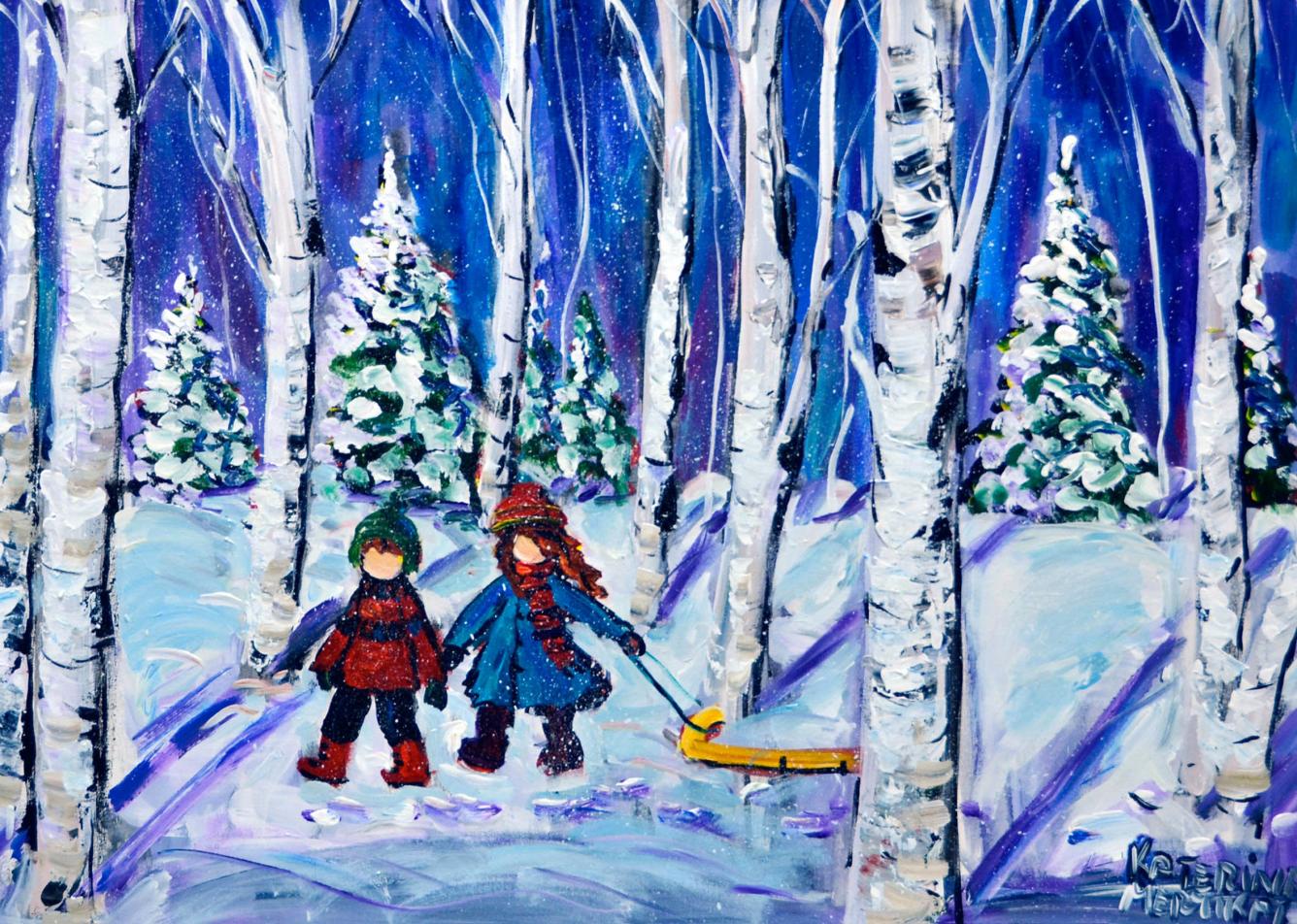 What cause or issue do you most identify with, and why?
I have identified with children for as long as I can remember. Children are dear to me and I always think of children as needing good guidance, lots of love and attention and to be protected. I was a happy child growing up in Greece; it wasn't in any means a life of luxury, but the love and nurturing I received from my family was enough to make me think I was made of gold. So when I see children today, I always wonder if they too are receiving the love I had received. Having had two wonderful daughters and doing everything in my power to help them grow loved, be cared for and be educated, I now focus on the five grandchildren I have. They sometimes paint with me; though very challenging sometimes as children are messy, they love it so much. They are all proud of their "yiayia" ("grandmother" in Greek).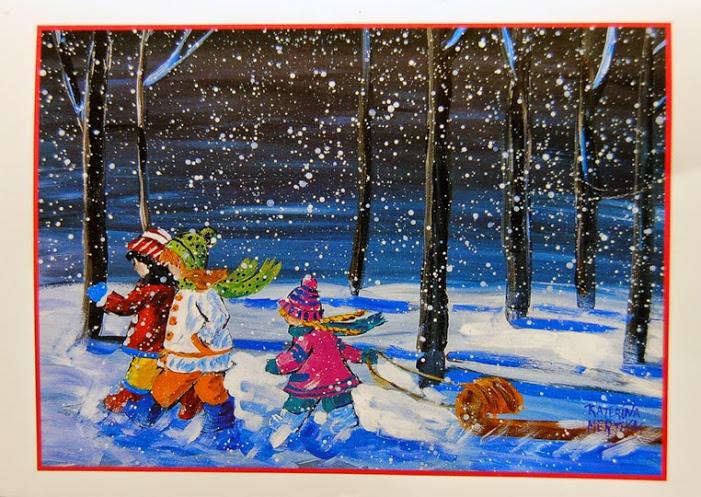 What's the strongest memory of your childhood?
When I was a young girl, just three and a half years old, we emigrated from Greece to Canada.  Post World War II, Greece was not an affluent country and my parents, like many others, thought we would be offered a better future in Canada. I remember the train leaving Tripoli, and the 11 days on an ocean liner taking us across the Atlantic. We stayed in Canada for three years; after my brother Harry was born, we went back to Greece, as it was very lonely here for my family and we sought family back home. Eventually, we all returned to Canada. Art was important, even at such a young age; my grandfather would buy me coloring pencils and paper and I drew all the time.
Name something you love, and why.
I love life, art, travelling, shopping and my family. I love Greece for its seas, the mountains and their philosophy of enjoying life to the fullest. I love visiting museums, galleries and history—it`s through history that we find ourselves and see where we came from.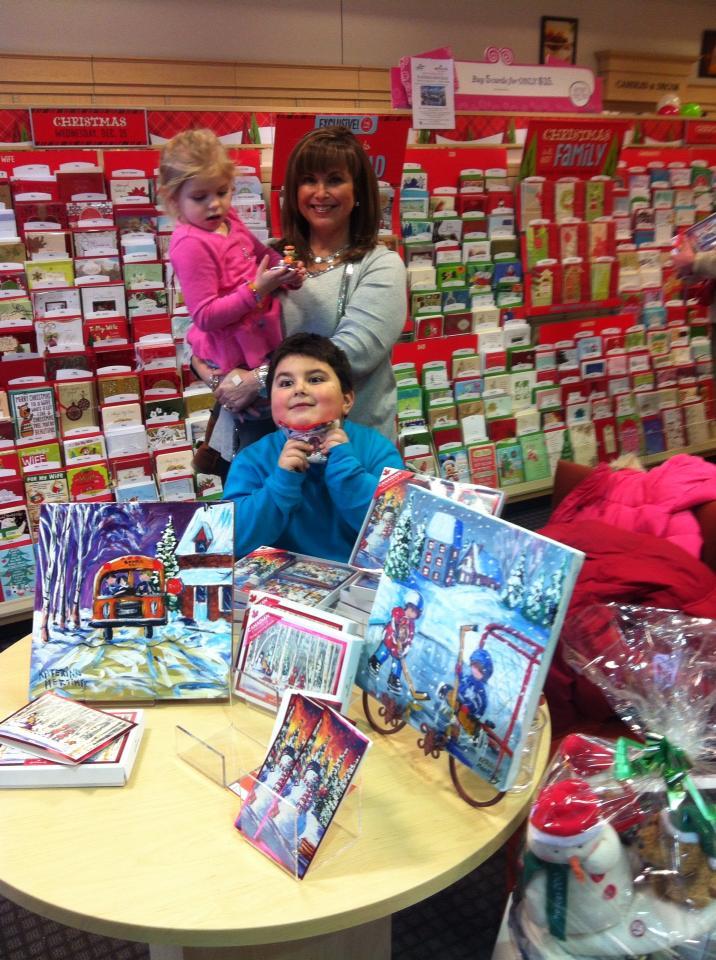 What is your dream project?
I have many! Most of all, I wish to have my art exhibited in Greece. It almost happened 20 years ago; I was to have a show in a great gallery in Athens with the help of the Canadian embassy, but I had a sudden vision problem that took a year or so to resolve which ended that dream.
What are you most proud of?
I am proud of being a UNICEF artist, and that my art helps children. It was a proud day when I was asked by the Ottawa Civic Hospital if I would present Princess Diana with one of my paintings, and I got the honour of presenting it to her when she was visiting Ottawa.
I am proud of painting `Honouring My Father`, in memory of the late Corporal Nathan Cirillo, who was killed at the National War Memorial in 2014. Along with my Ottawa gallery and the past and present mayors of Ottawa, we sold limited editions of that print and raised $75,000 for a trust fund for Nathan`s young son, Mark.
Most of all, though, I am proud that a self-taught artist with nothing but a God-given talent and perseverance has accomplished her life-long dream of being an artist.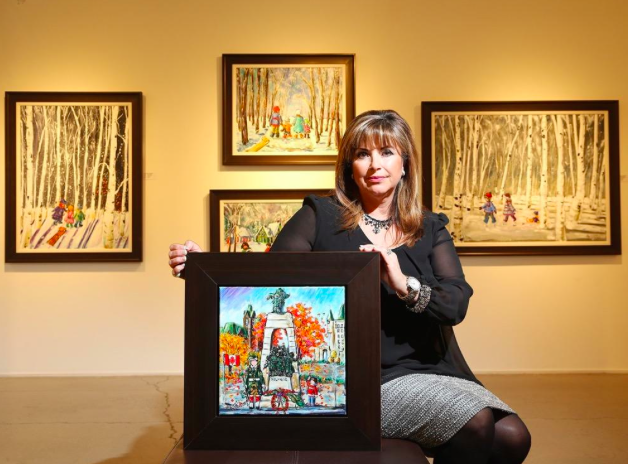 What's the best piece of advice you've been given?
Go for it, and be yourself. A friend (who has since passed away) told me to just "Go to a gallery". Without her telling me to, I probably would not have done it. It was amazing as I sold the piece while meeting the gallery owner when a customer just walked in and asked for the price. That was the beginning of my professional art career. It`s amazing to me; I do think of that day often.
What can't you go a day without?
I almost cannot go a day without painting. For 27 years, painting full time has been a way of life. Supplying many Canadian galleries and selling my art has been my focus. My self-discipline and my focused personality allow me to paint all the time while at the same time, travel with my family, find time for other family members and help out in the community when I can through my art.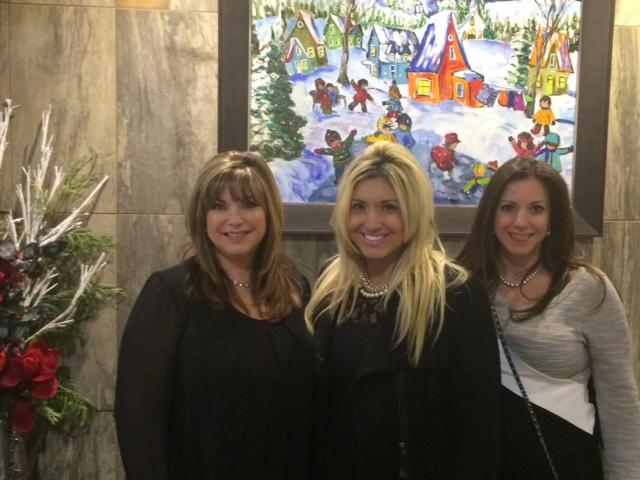 What kind of creative patterns, routines or rituals do you have?
I wake up in the morning with the need to work. I`m always making sure that I am stocked up with art materials. I listen to lively music while painting. Painting is the best way to take worries away and decrease anxiety; most of my "students" feel that when they paint along with me. It really is fun...I love this so called `job`.
What does UNICEF mean to you?
UNICEF has and continues to help children. I thank the Lord that UNICEF exists; I know it has helped Greek people after World War II, I know it`s there when needed today. What a great feeling knowing that my happy art painted out of love somehow figures into UNICEF. I think this is divine…divine intervention, if you ask me.