These are challenging times. Children's lives all around the world have been turned upside down. All children are affected by COVID-19, no matter where they're from, but the most vulnerable children are facing some of the toughest challenges. We must support each other. COVID-19 binds us together. Solidarity binds us together.
Photographers around the world were some of the many who stayed at home with their families, in an effort to prevent the spread of COVID-19. These are some of their stories as they turn their lenses on themselves and their families.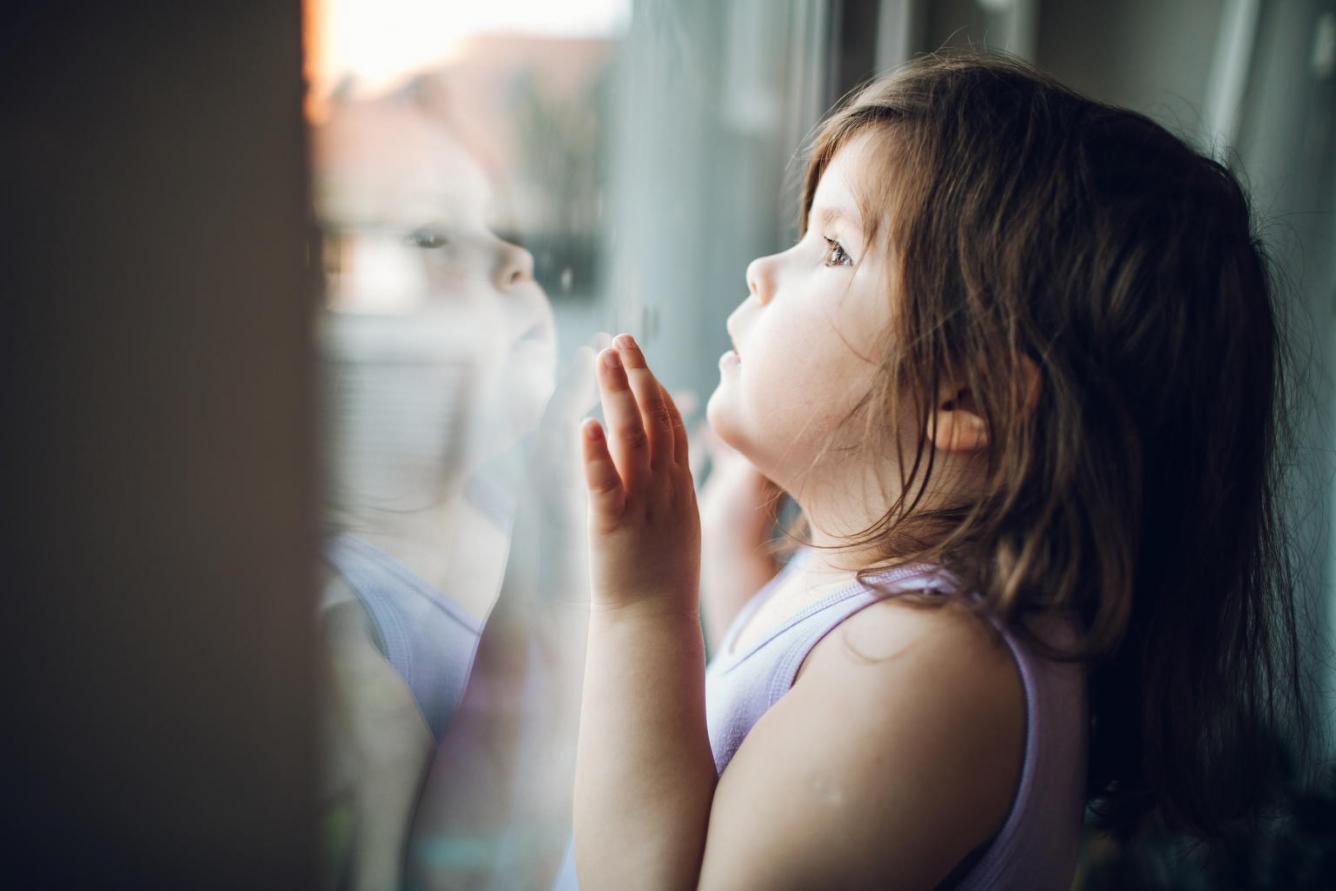 BOSNIA AND HERZEGOVINA – Nera looks through the window and once again asks why she can't go out. Her photographer father, Haris Calkic, has been a single parent since Nera's mother passed away two years ago. For millions of children across the world, life has changed dramatically over the past few months. Nera wants to run to the park, play hide and seek, pick flowers and dance on the grass.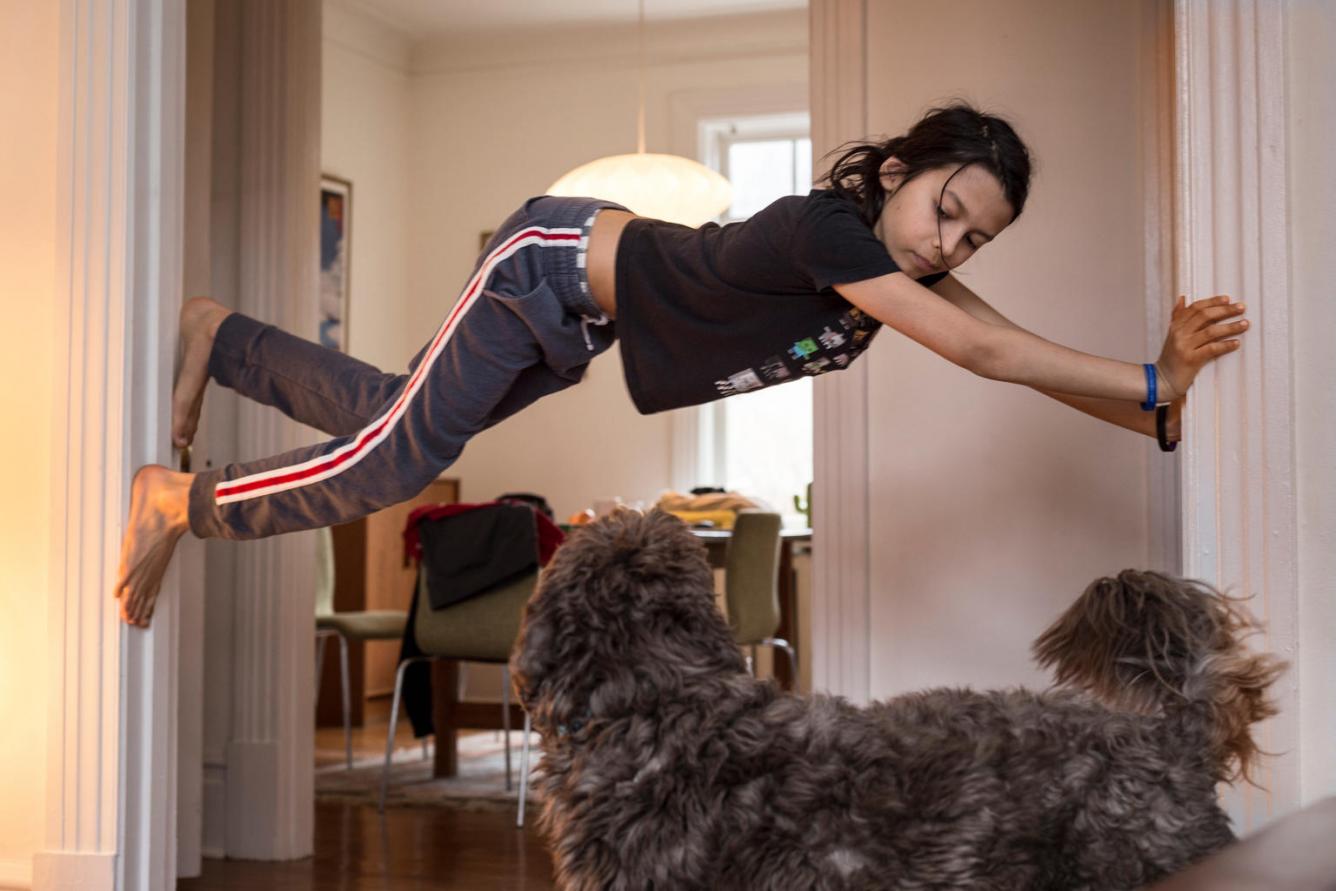 CANADA – Sascha practices his parkour skills as he climbs the walls in their home while Kobi, the family dog, looks on. The family lives in a residential area, but as Sascha cannot play with anyone outside the family, there is less incentive to exercise. Photographer and father Roger LeMoyne says, "Getting the kids off computer screens and out doing the activities that are still possible has been the biggest challenge so far during the lockdown."
FRANCE – Violette plays with her mother's hair as Anne-Lise, a television journalist, tries to telework at home in Lyon. "When the lockdown was announced, I immediately understood that my professional activity was going to drop and that we were going to live a historical time," father and photographer Bruno Amsellem reflects. Bruno began bearing witness to the situation by telling the story of his city as well as of his personal life.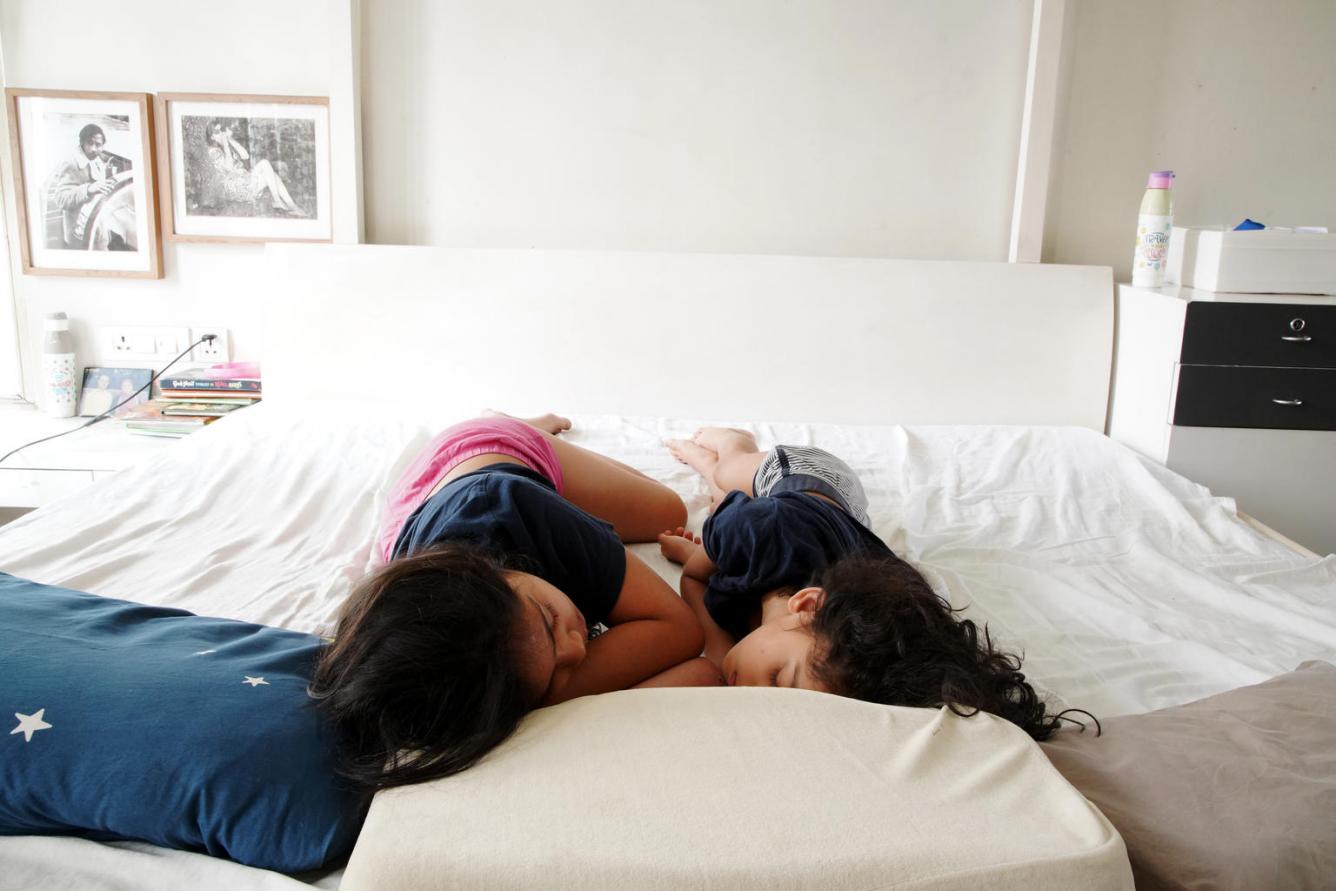 INDIA – (Left to right) Azah and Zaara choose to sleep in their parents' bedroom, rather than in their own rooms. Photographer and mother Anita Khemka was the only one supporting her own mother as she underwent emergency surgery on the day the lockdown was imposed. After surgery, as a precautionary measure, they both stayed in a self-imposed quarantine for 14 days. "Having been away from the girls and my husband and dealing with the stress of my mum's surgery and her recovery, more than the girls needing me, it was me who needed to sleep with them," Anita notes.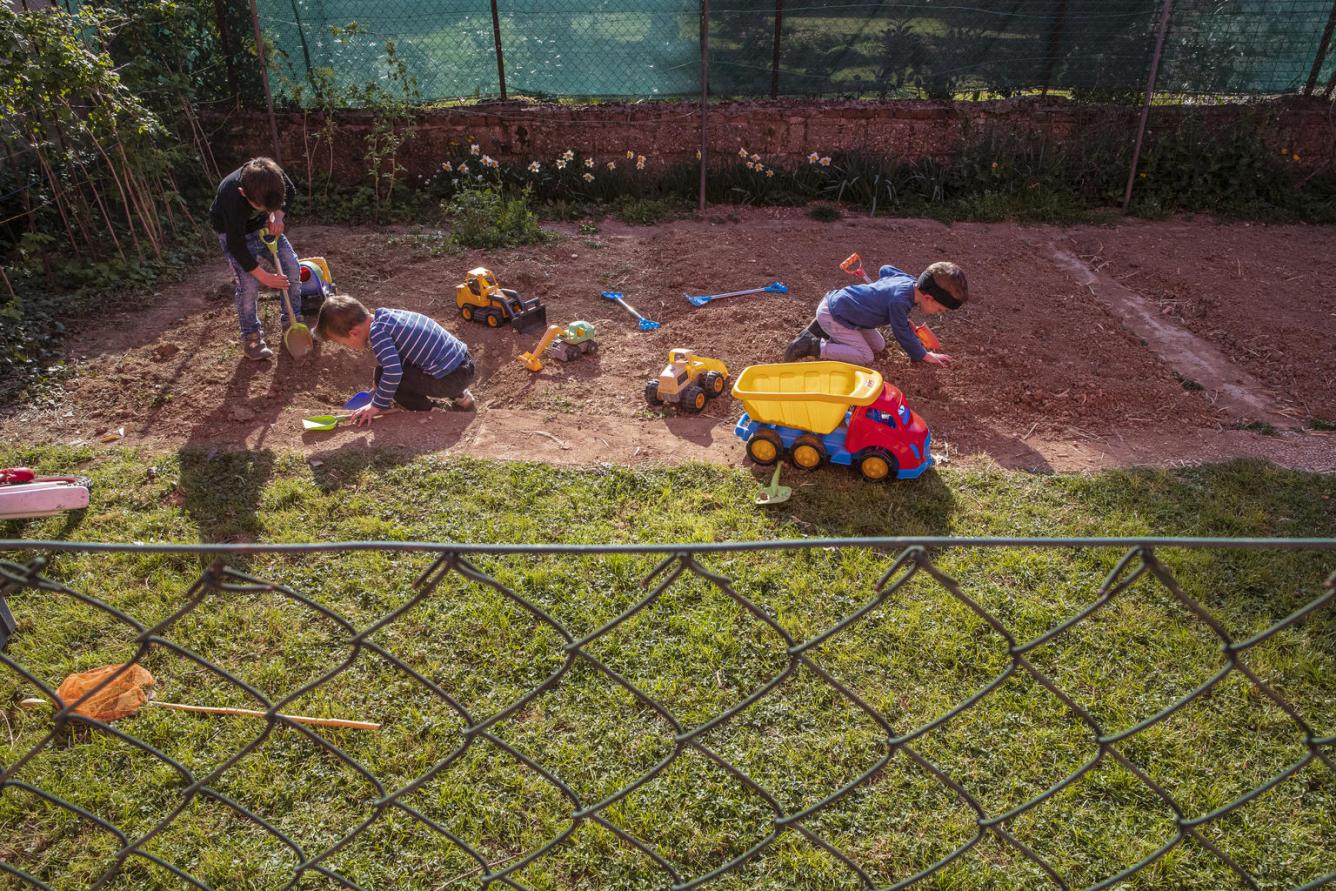 ITALY – (Left to right) Mattia plays at home with his brothers Riccardo and Filippo. Photographer Giovanni Diffidenti lives next door to the boys, who are all living with a disability, in Lombardy, which was one of the first COVID-19 hotspots. Speaking of the need to invent new things that can dispel boredom, "the danger is to see the light of curiosity, the desire to experiment and the magic of discovering new things vanish in the eyes of children," Giovanni says. "Now it is up to parents amid a thousand difficulties to try to fill our children."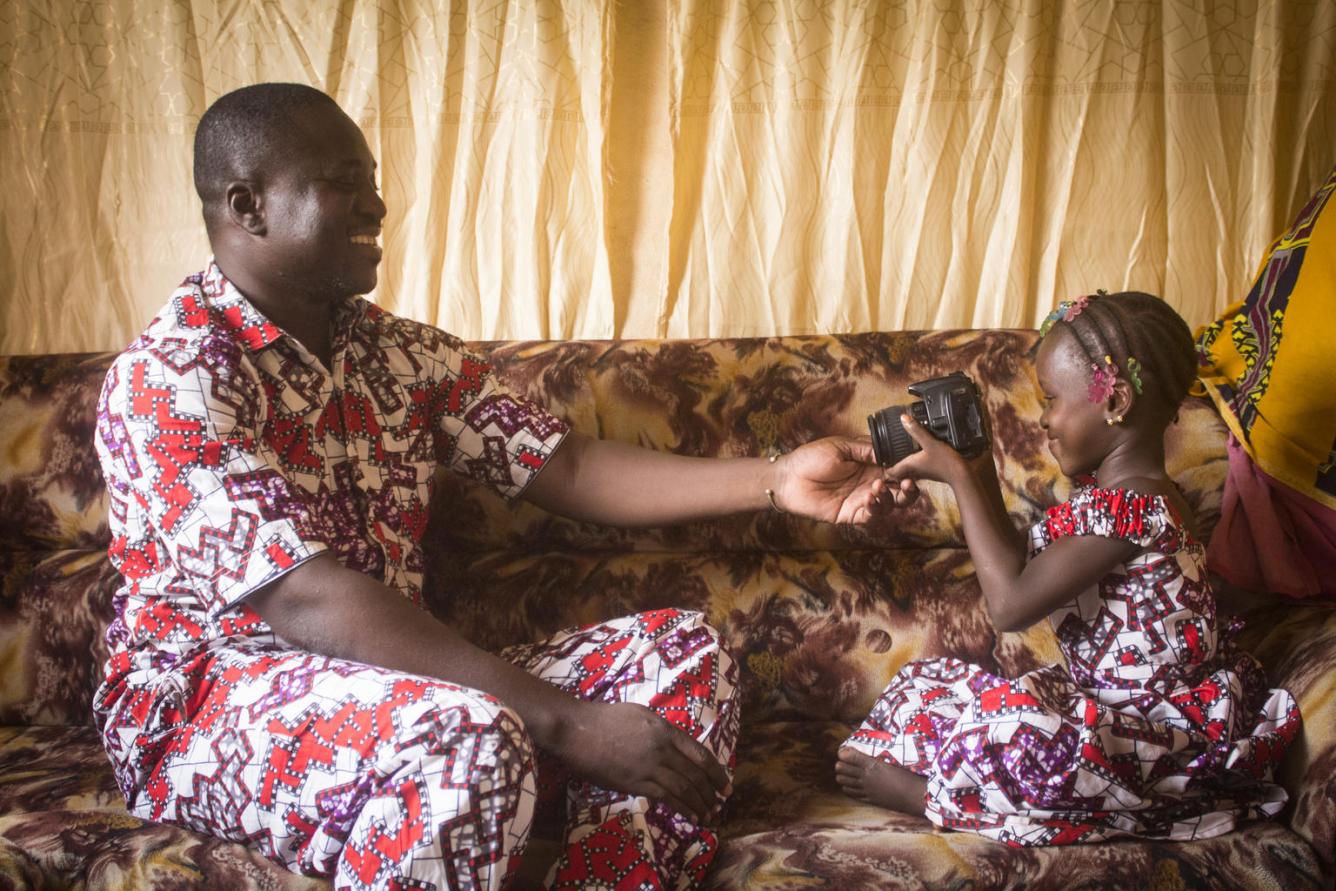 MALI – Mady takes photographs of her photographer father, Seyba Keita, at home. "Sharing some tips of my lovely work with my daughter is one my best moment in the day," says Seyba. "She loves handling the camera and taking photos of her family." In its COVID-19 response plan, UNICEF Mali aims to reach up to 4.5 million people – including almost 2.5 million children – to protect them against the virus.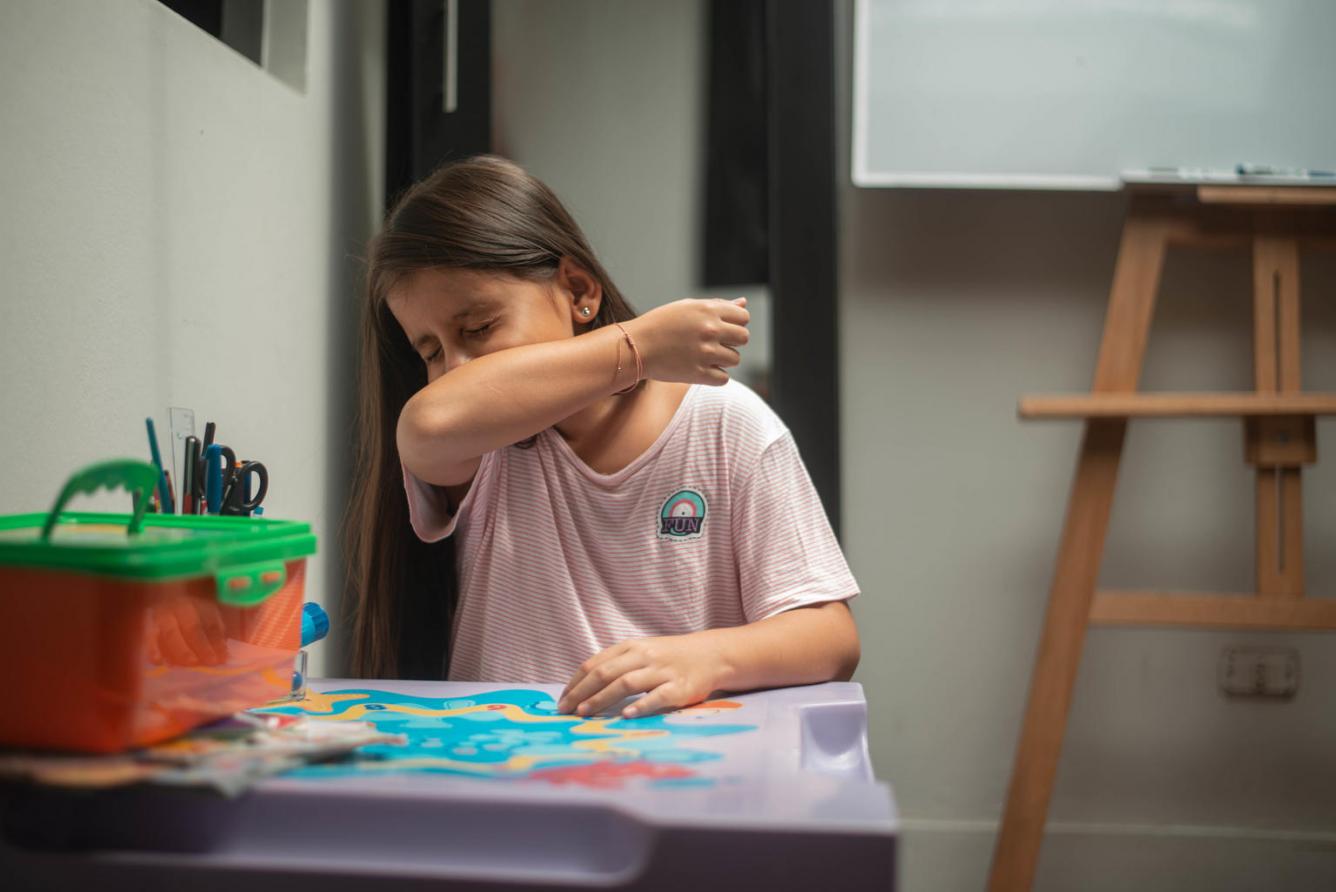 PERU – Working on an art project at home, Jimena covers her sneeze with her arm. "We wash our hands all the time, we don't want to get coronavirus," Jimena says. The whole family follows prevention measures, solitary confinement rules and government indications. Close family friend and photographer Diana Mandros lives in the same building. "This situation is something never experienced before," says Diana. "It's not just about being at home and rationing meals, it's about fear about what's present on the streets but we can't see. Fear will be part of our routine, but so, too, must hope."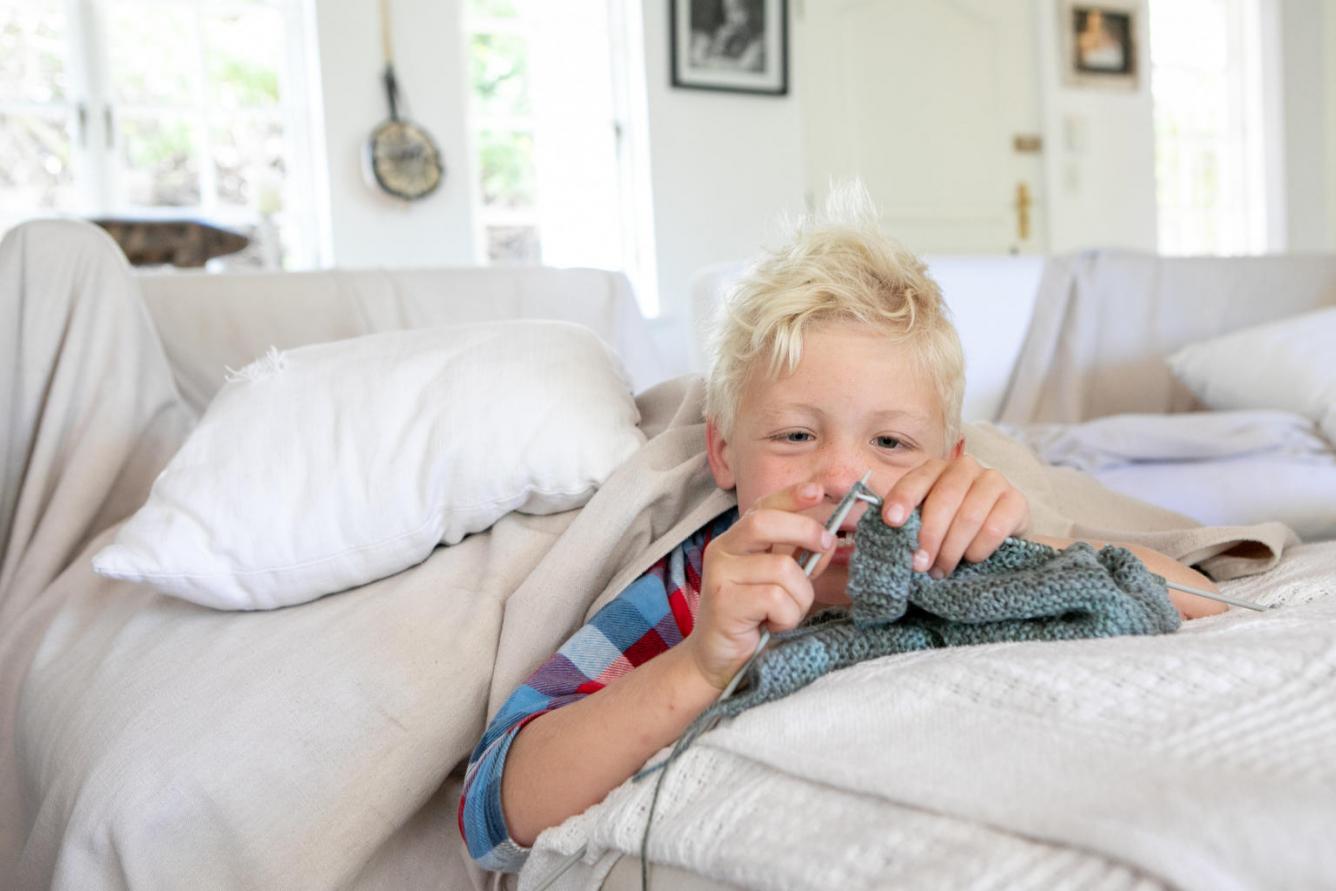 SOUTH AFRICA – Ethan has found a way to pass time in isolation. "Ethan loves to knit, and it has kept him busy for hours during lockdown," photographer and mother Karin Schermbrucker reflects. "Still in his pyjamas, nestled between the cushions and covers of the couch, he creates a safe and happy place amid the current concerns of the outside world."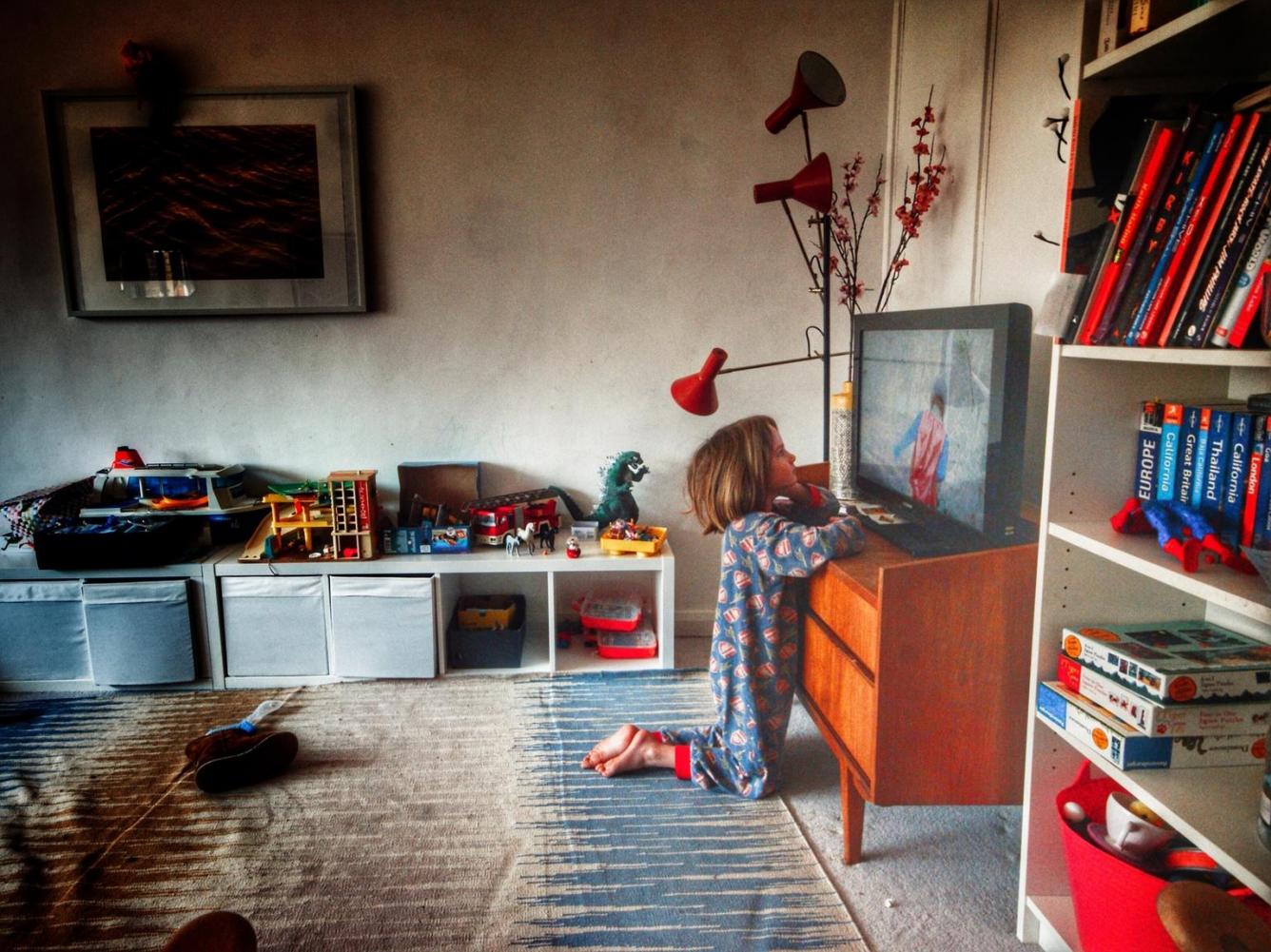 UNITED KINGDOM – Jago kneels in front of the television in the morning at home in Central London. Jago's life, and that of his twin Spike and sibling Bo, changed dramatically when the family entered isolation. "Socializing was replaced by screens," says father and photographer Jack Bacon.  "We knew the children were so desperate to play with others that they became obsessed with YouTubers – watching other children playing tag and building box forts instead of doing it for real. Homeschooling was impossible with both of us working, and we worried about how their education suffered."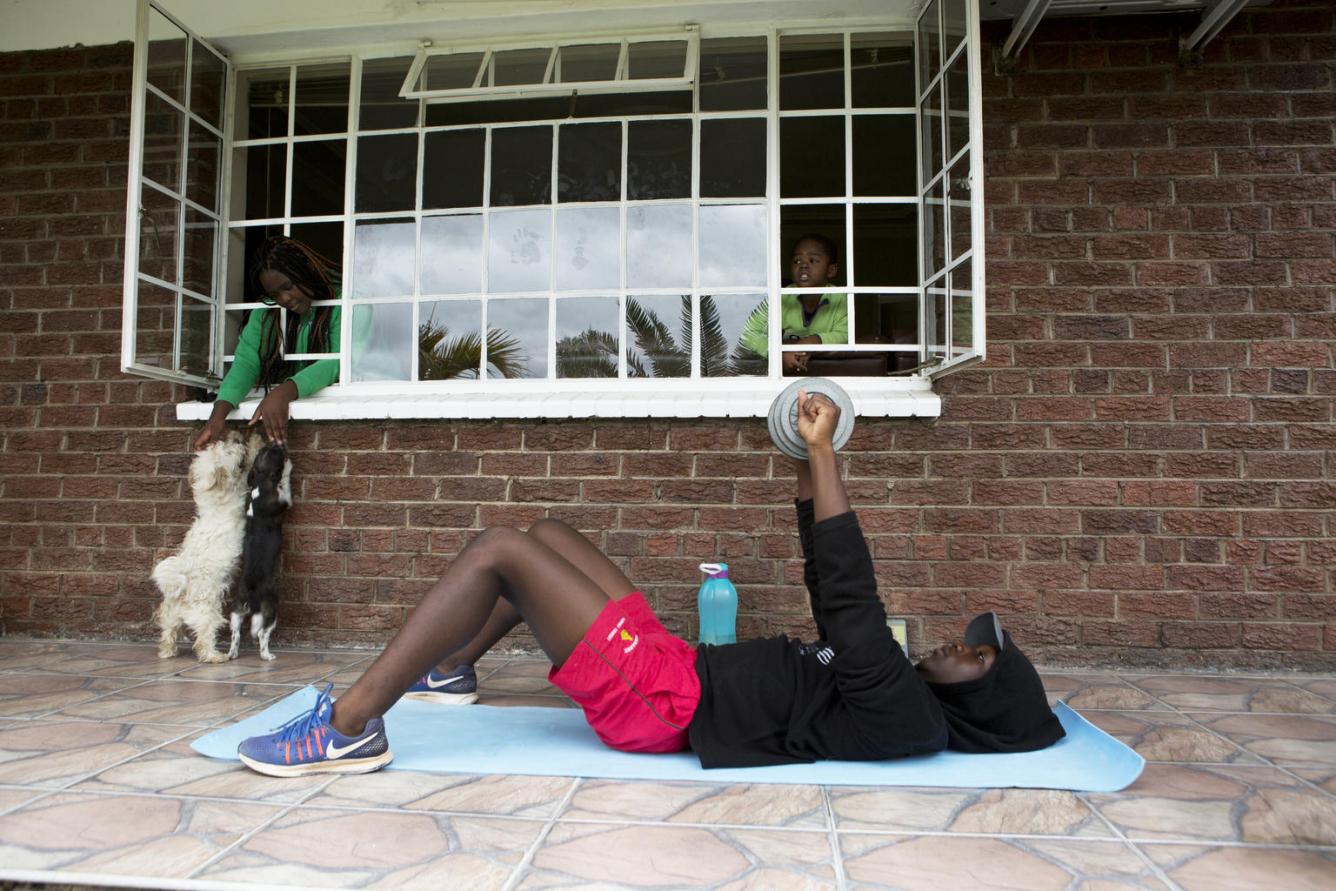 ZIMABABWE – Tapfuma exercises while his siblings Timikha (left) plays with the dogs and Terrell (right) looks out the window of their family home. Photographer Tsvangirayi Mukwazhi reflects that "the COVID-19 pandemic has made us endure many days indoors and has helped us to bond and understand our children better. For us as a family, the lockdown has been a great opportunity to reflect on so many things, and when this is all over, our lives will never be the same again."
---
UNICEF remains steadfast in its mission to provide essential support, protection and information as well as hope of a brighter day for every child. UNICEF stands united with one clear promise to the world: we will get through this together, for every child.