Back Home for Jacques: An Ebola Survivor's Story
---
"I really love going to school and studying," laughs Jacques, an 8 year old boy who lives in a village near Butembo, one of the epicentres of the current Ebola epidemic which is hitting the eastern Democratic Republic of Congo (DRC).
In March, the little boy's life changed dramatically when his mum started to experience stomach pain. When her condition didn't improve, she went to the village health centre and was admitted. "I went to see her often because the health centre is near to school," Jacques explains.
What no-one knew was that Ebola was spreading though the health centre and infecting everyone there. "I started to feel bad and I had bad headaches" he recalls. The symptoms which Jacques and his mum were displaying looked a lot like those associated with Ebola.
Tests confirmed the diagnosis: mother and son had both been infected with Ebola. Taken to the Ebola treatment centre in Butembo – 45 minutes away by car – they were isolated and admitted into the care of the medical team. This turned their family's daily life completely upside-down; Jacques' dad was forced to stop his work as a farmer in order to take care of his children, while Jacques' mum was in isolation as well as visiting Jacques and his mum, and trying stay hopeful about their recovery.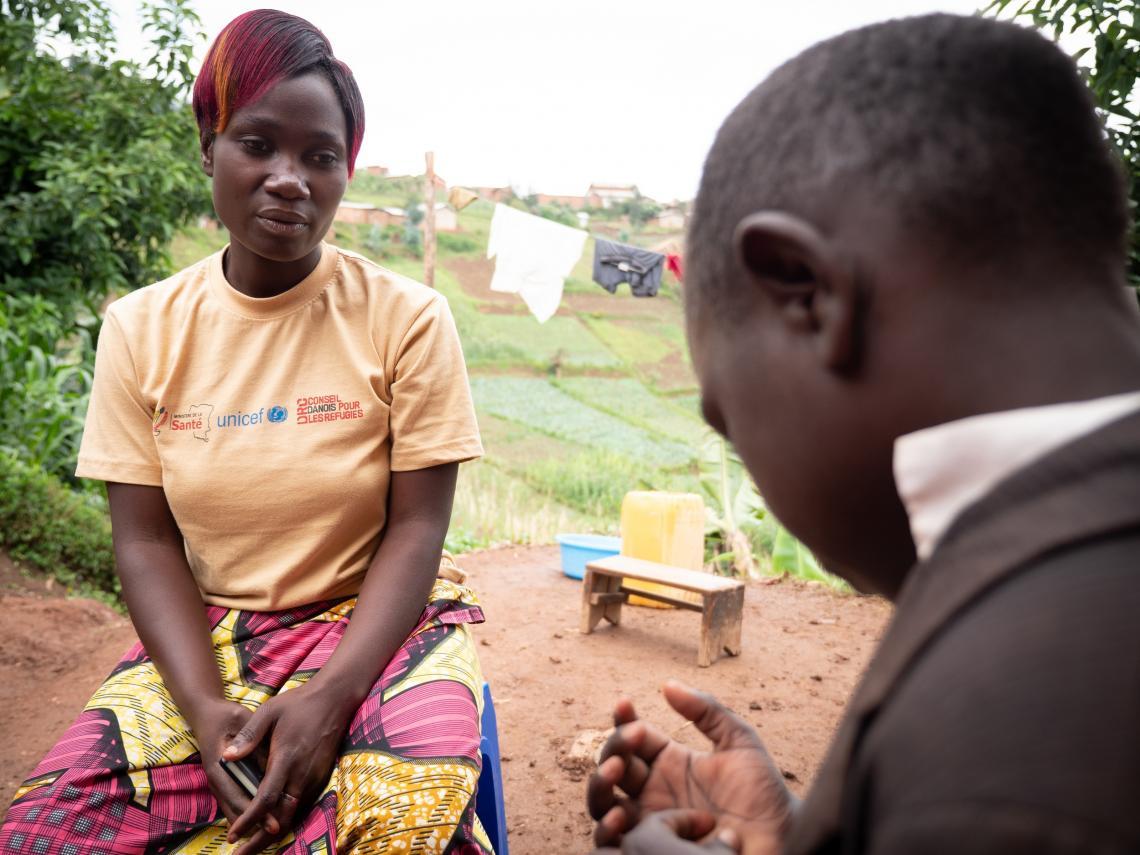 Noëlla, a UNICEF-trained psychosocial support assistant, worked with the family throughout this difficult time. "The dad was no longer able to grow food to feed his daughters." To help support them, she visited Jacques' family every day and took them food, as well as providing them information, advice and comfort.
While no-one knew if Jacques and his mother were going to survive, the two patients started to show signs of recovery and their health improved each day. Noëlla then undertook a new task: to prepare the family, their loved ones and the wider community for the return of the two survivors. This step is critical because many survivors are rejected and stigmatised.
Noëlla went to meet neighbours, friends and other interested parties to make sure that the return of Jacques and his mum would go well. "I explained that Jacques and his mum posed absolutely no danger to their health."  When Jacques and his mum left the treatment centre and returned to the village, Noëlla's intervention ensured they received a very warm welcome. Jacques started playing ball with his friends and spending his days with the other local children again straight away.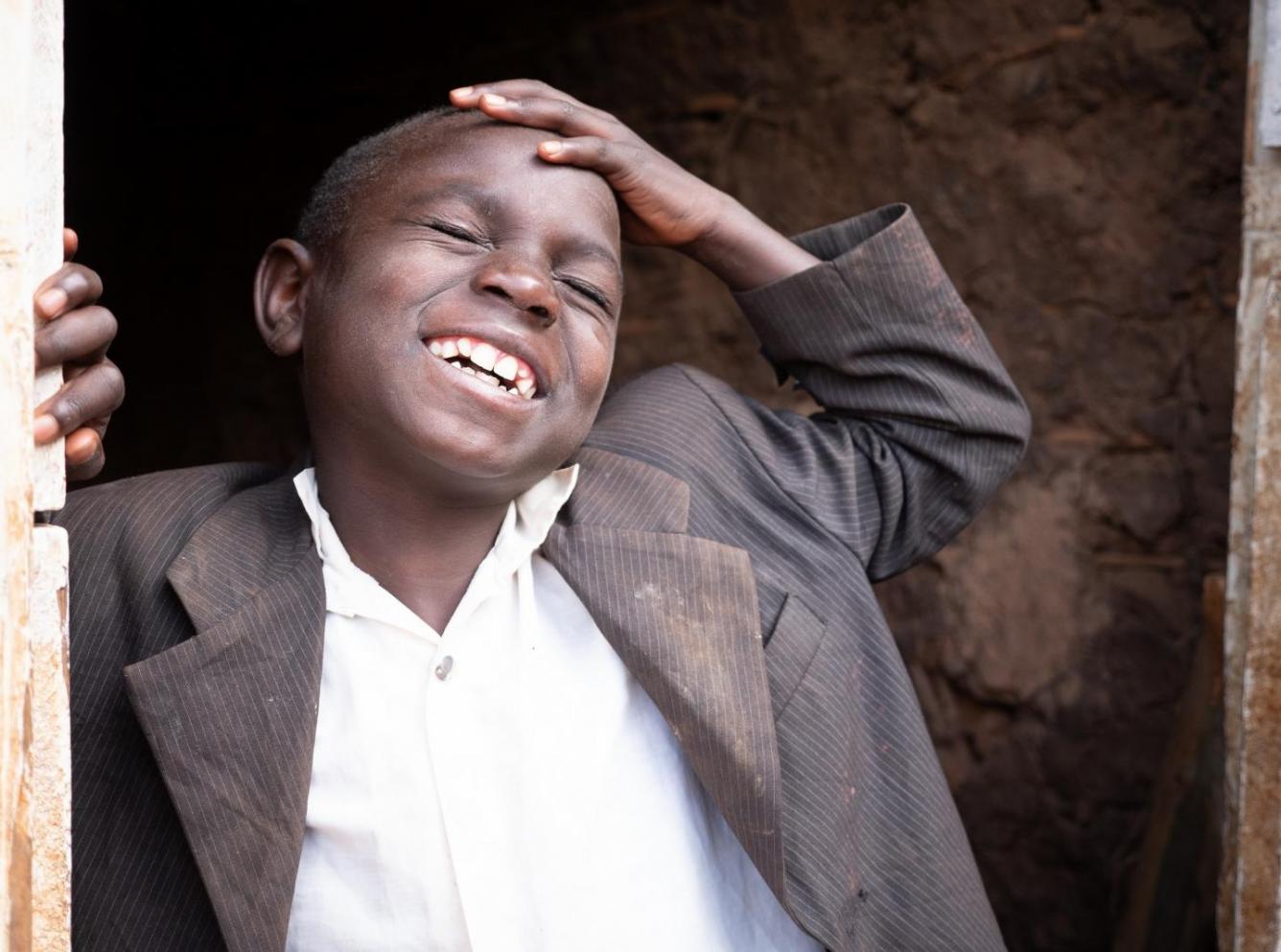 In addition, Noëlla's work allowed Jacques to find his way back to school.  All of his classmates knew he had just survived Ebola and Jacques was greeted like a hero by his class. After weeks of fear, suffering and isolation, Jacques has resumed the usual life of a child: he goes to school, he has fun with his friends and he is doted on by his family.
Help send aid to children in the Democratic Republic of Congo now. Click the button below to choose your emergency aid item now.