On World Humanitarian Day, we celebrate women humanitarians and their undying contributions in making the world a better place. Each year, our humanitarian programmes provide millions of children with a range of lifesaving services, but these services could not be provided without the support of women humanitarians. Let's honor those women who have tirelessly improved countless lives, showcasing incredible strength along the way.
Hear from UNICEF colleagues working for every child in Central African Republic and Nigeria.
Miatta Abdullai Clark (OIC, Child Protection in Emergencies, UNICEF Nigeria)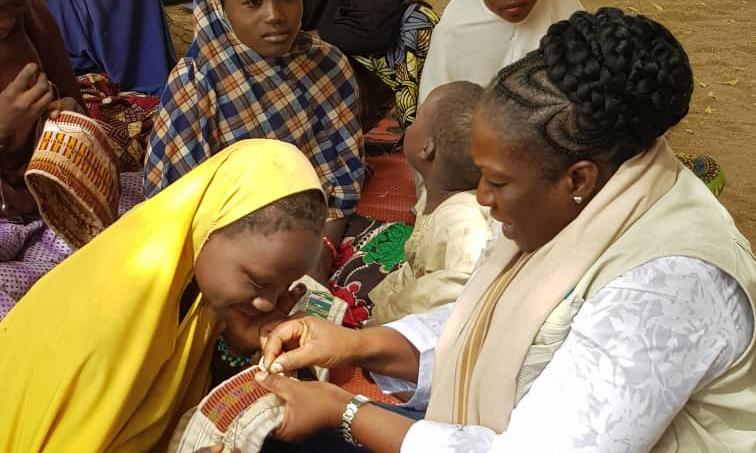 My own difficult childhood led me to become a humanitarian worker working in child protection. My mission is for no child to ever have to go through what I did.
Today, seeing children regain their confidence and hope after going through trauma is incredibly fulfilling. For the past 18 years, I have had many highs and lows, and made countless sacrifices.
Despite a close brush with Ebola while working in Liberia, much of my work as a humanitarian has been memorable. One of the best days of my life was in Bangladesh in 2017. We labored all day, using canoes and walking on muddy and slippery paths, to provide safe drinking water for thousands of Rohingya refugees. We didn't think much about a break because the need for safe water was overwhelming.   
In humanitarian work we need to keep focus and be strong for our team, family and the people we serve.
Seeing a child, like a 12-year-old I met on one of my field visits being released from captivity, receiving psychosocial support and overcoming her trauma, is what motivates me to keep going.  
Aisha Kolo Lawan (Child Protection Specialist, UNICEF Nigeria)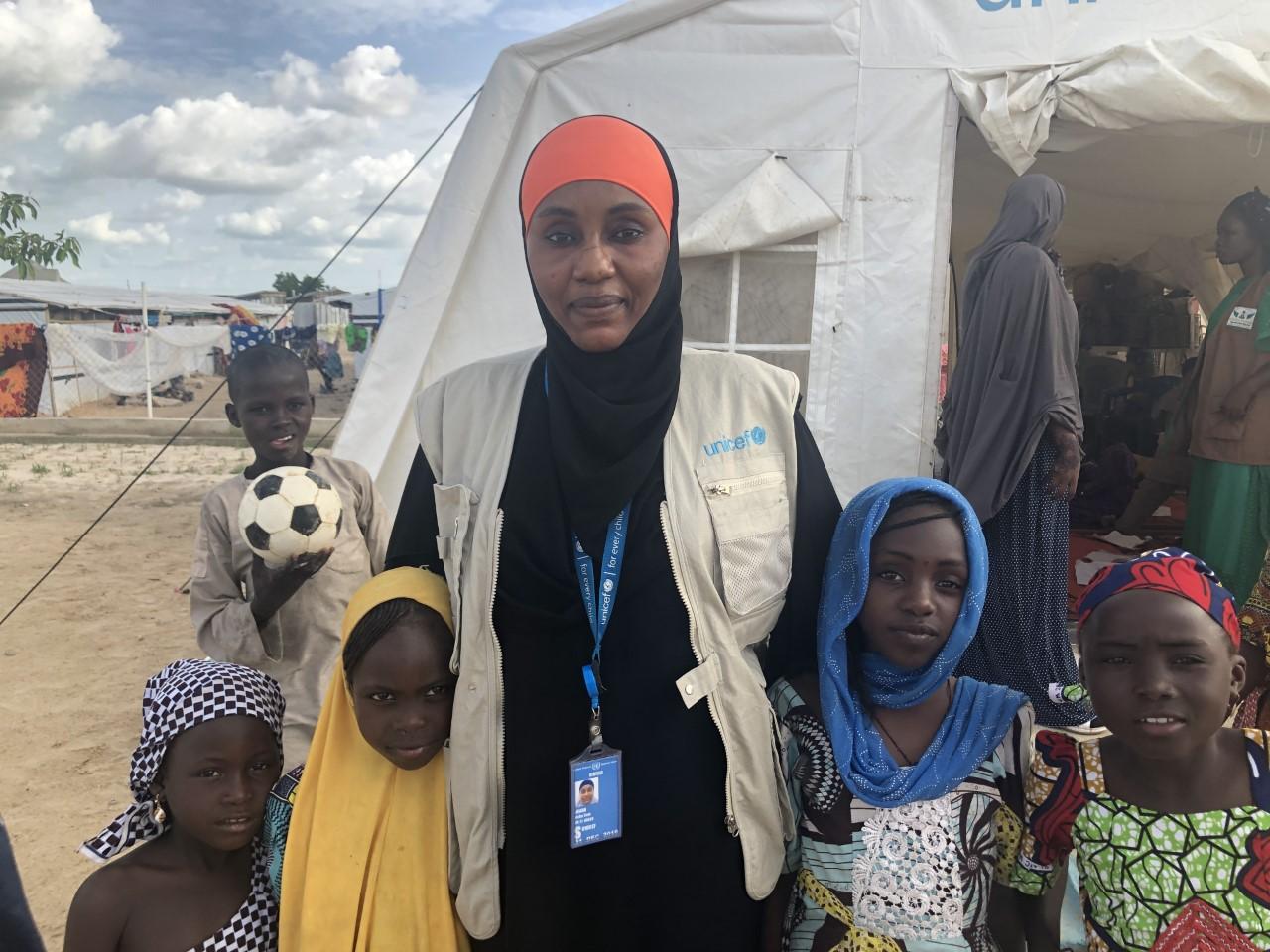 I became a humanitarian worker by accident in 2014 when the crisis in northeast Nigeria reached its peak and thousands were displaced. Children got separated from their families and loved ones, some lost either a single parent or both, and they needed support. That moment changed my life. In the eyes of those we support the act of kindness goes a long way.
Each encounter with vulnerable communities is memorable, but my best memories are when I see a smile. A smile confirms that they are feeling secure. I see a lot of smiles at UNICEF-supported child-friendly spaces since children can play and participate in recreational activities.
As humanitarians we work to reach everyone in need. I embark on road trips with armed security to be able to reach people in need, which is risky and dangerous. Last month, six aid workers were abducted and are still being held. We must overcome these challenges in order to protect and reunify children who got separated from their parents or caregivers.
Despite challenges, I keep going because I know women and children are more comfortable receiving support from female humanitarian workers who local language and know the culture. Every day I challenge gender inequality, discriminatory social norms and prevailing power imbalances in the humanitarian field. I believe all women have the courage and strength to take responsibility in building a better future for the women and children in northeast Nigeria.
Marie Jeannette Keinefei (security guard, UNICEF Central African Republic)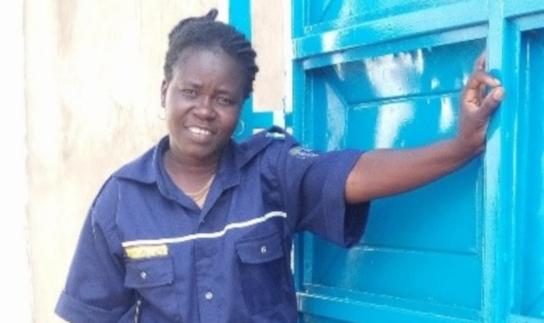 Six years ago, I did not have the money to continue my university studies so I sold cakes and coffee to support my family. But, the income was not sufficient so I trained to become a security guard—a profession with few women in my country.
For the past two and a half years, I have been working at the UNICEF compound. Despite being one of two women on my team, we still train equal to our male colleagues, and I feel incredibly valued. However, I often face mockery or criticism from other women because they do not understand that I can do a job they believe is only reserved for men.
Today, this job has allowed me support my three children to go to school and ensure they are well fed and healthy. I am motivated to keep going because I have gained more respect in my family and those around me, and I now dream of continuing my studies in computer science.
Hina Derabe Maobe (WASH specialist, UNICEF Central African Republic)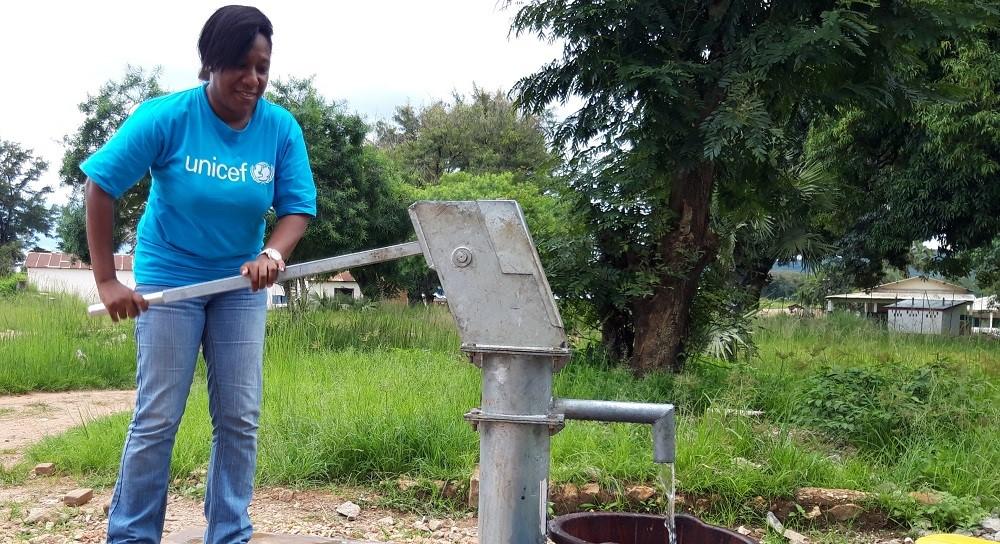 I became a humanitarian worker because I believe that there is still hope for the Central African Republic.  People will always need clean drinking water and adequate sanitation to survive.
Despite enjoying learning about new cultures and languages, humanitarian work often means you endure the stress of living far from your children and a difficult social life. Women are still the first victims of humanitarian crises and are the most marginalized in the recovery process. As a female humanitarian, I can work to change this.
Women and girls still spend a lot of their time collecting water so as a woman I have the opportunity to access many beneficiaries who otherwise would be unreached. I am thankful that in my office female humanitarians are not treated differently than males, but in the field we see the disparities. Hygiene conditions are still more difficult for women than men, and more men than women still work in the WASH sector. We need to encourage more women to be involved in WASH.
Mauricette Deballe (Doctor, UNICEF Central African Republic)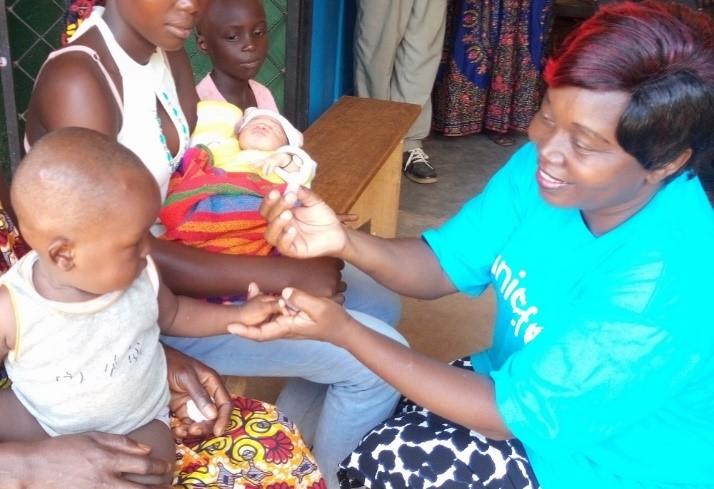 I became a humanitarian worker to no longer be a spectator of all the difficult situations women and children face in my country. I know many of their experiences firsthand, having lived through them myself. Today, I work to provide access to life-saving health services to people in the Central African Republic.
As a Humanitarian, every day is a battle for the greater good, and every little victory counts. It's difficult living apart from my family but I draw strength from those I serve and continue to work to be competitive in the field of health.
My most memorable experiences are the times I have been able to get vaccinations to the hardest to reach children, despite road closures or security situations.
And, I have lived through all the vaccinations campaigns I have supported since 2008. I believe that health should be accessible to all, and I aim to reduce inequalities and improve maternal and infant mortality and morbidity through my work.