With the first cases of COVID-19 confirmed in South Sudan, the country is at high alert. Since there is currently no vaccine nor a cure, information on how people can protect themselves and their families is the only way to stop the spread of the disease.
UNICEF is leading the risk communication efforts on COVID-19 together with the Ministry of Health. By using UNICEF's existing network of mobilisers, UNICEF has been able to quickly start disseminating critical messages to the population in South Sudan.
Raising awareness on signs and symptoms is one of the core messages. Fever, dry cough, difficulty in breathing and tiredness are some of the most common symptoms of COVID-19.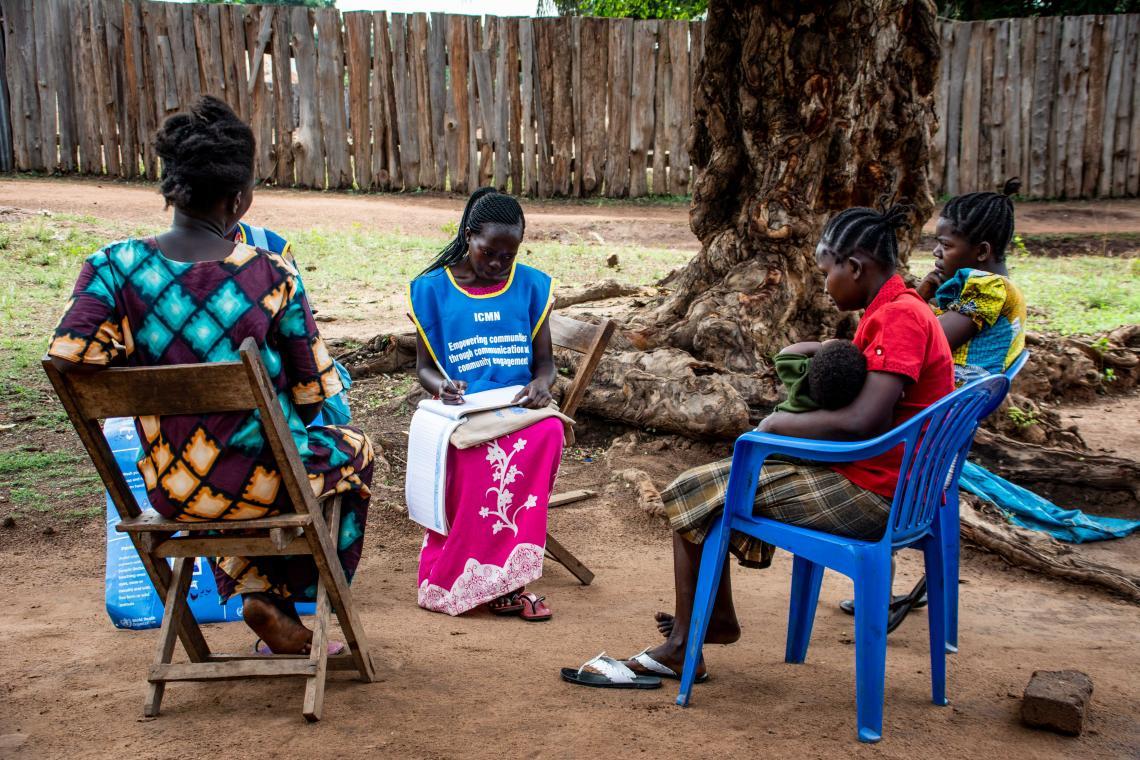 UNICEF is working to disseminate information through posters in public places and leaflets. The community mobilisers are also making home visits, but are not gathering large groups of neighbours as they normally would, in an effort to maintain proper social distancing.
Other preventive measures that the mobilisers are sharing include frequent handwashing with soap and water, the need to stop shaking hands, how to properly cover your nose and mouth if you sneeze or cough and the importance of staying home if experiencing cold or flu-like symptoms.
Radio is one of the most important communication channel in South Sudan. Low literacy levels make it difficult for people to access written information, so being able to transmit messages orally is very important. Additionally, key messages can be easily translated and explained in local languages - very important as South Sudan has over 60 different languages spoken across the country.
UNICEF is very grateful to - and extremely proud of - all the social mobilisers working in South Sudan, who are tirelessly working to provide people with the vital information in order for them to make good decisions about their health and ultimately their lives.