Guest blog by Helene Sandbu Ryeng.
"I died inside when they were not with me, now I've come back to life," says Khamisa Adam before placing a new round of kisses on her granddaughter's chubby baby cheeks. Not only is her family whole again, it also has a new member.
Kahmisa was out looking for firewood when the fighting broke out in Malakal in 2013. A neighbour saved her three children from the bullets by taking them into the bush, which was the beginning of almost five years of separation.
"I didn't know where my children were taken or if they were alive." – Khamisa
In October 2018, UNICEF and partners were able to trace Khamisa based on the information the children gave and shortly after the family was reunited in Malakal.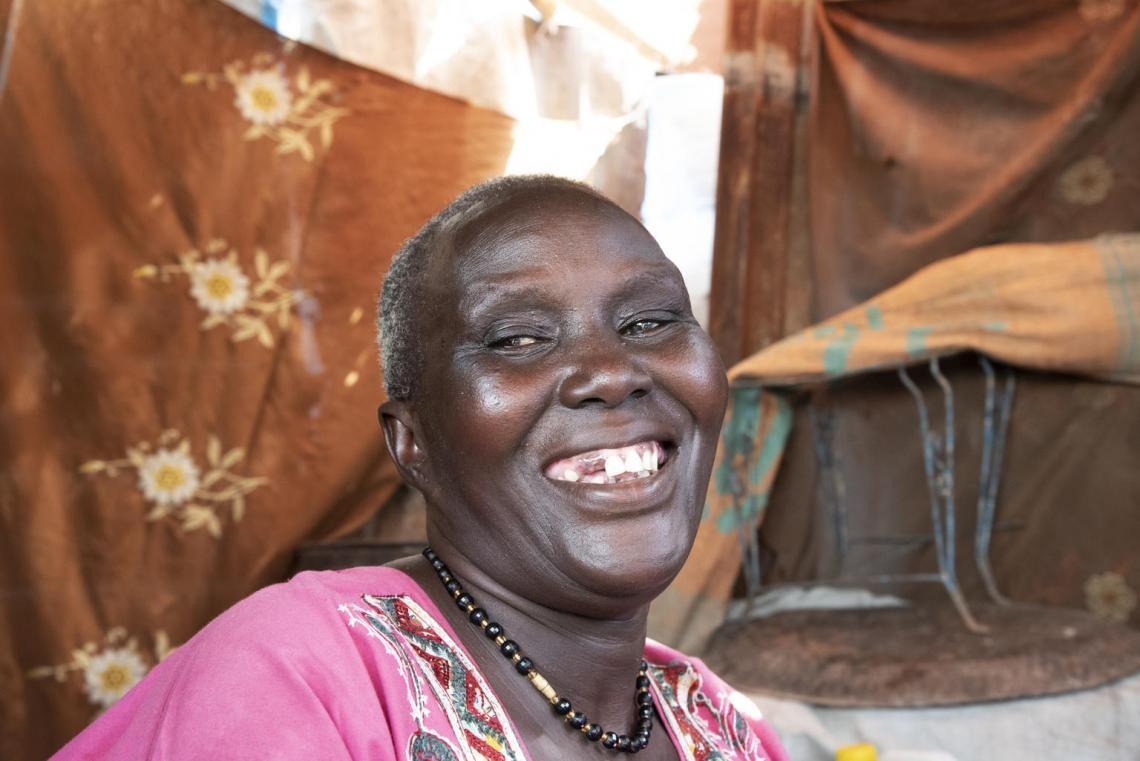 "Since that day I've been constantly smiling, I'm so happy they came back to me. I will never let go of their hands every again," says Khamisa.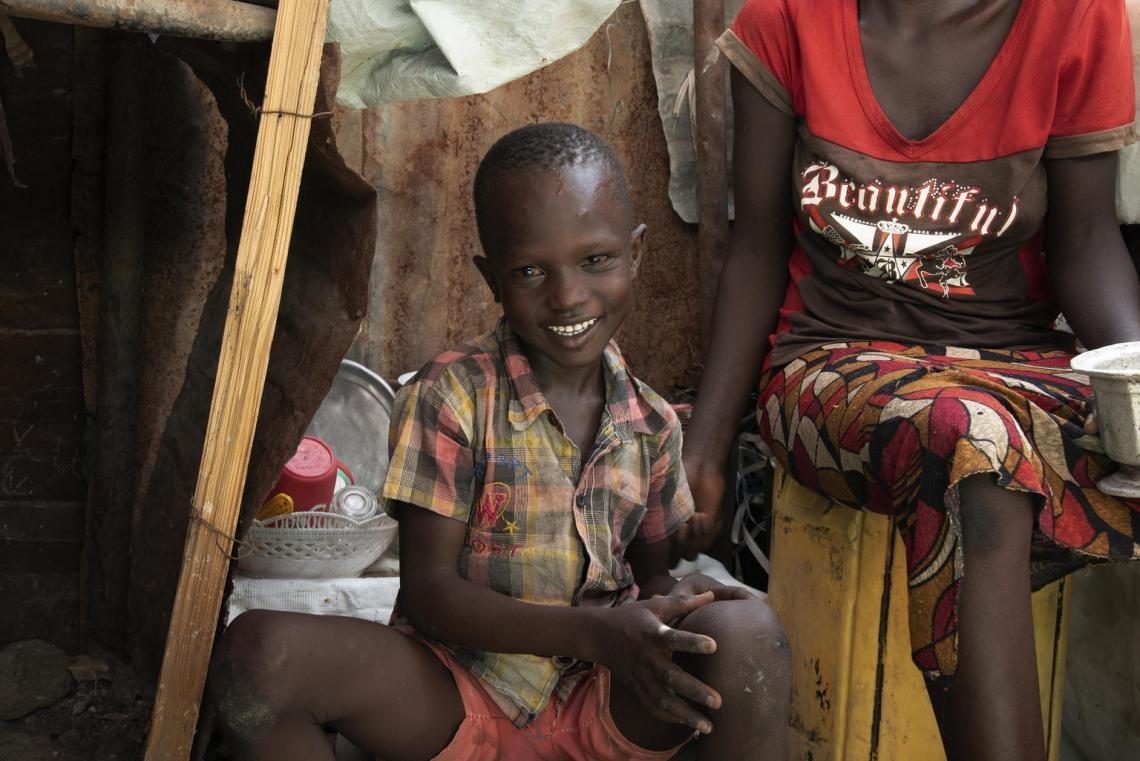 Chogi, 9, Khamisa's youngest son, comes charging through the door after playing football and heads directly to the bucket with drinking water, emptying a big cup in a few gulps.
"I play football every day and I want to become a football player when I grow up. I have many friends here now and I also go to nursery school,"
Chogi says before reciting the alphabet to prove what he has learnt since he came to Malakal.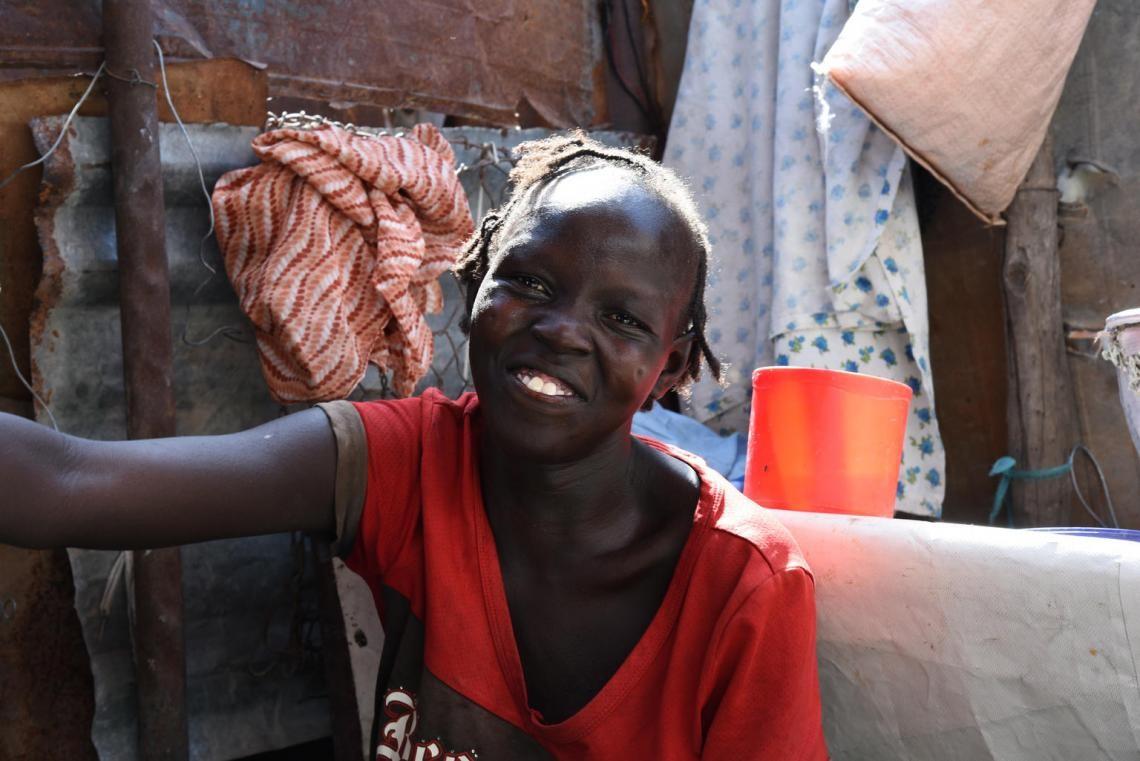 "I'm really glad I have my mother by my side. She helps me a lot and she is giving a lot of love and playing with my daughter. I can't imagine not being with my mother anymore. Every child needs their mother."
Ferdos,15, says taking care of the baby is keeping her fully occupied. When in the capital Juba, she found herself pregnant. Just a few weeks after she was reunited with her mother she gave birth to a baby girl named Sabrin. She is coping the best she can and is thankful that her mother is around.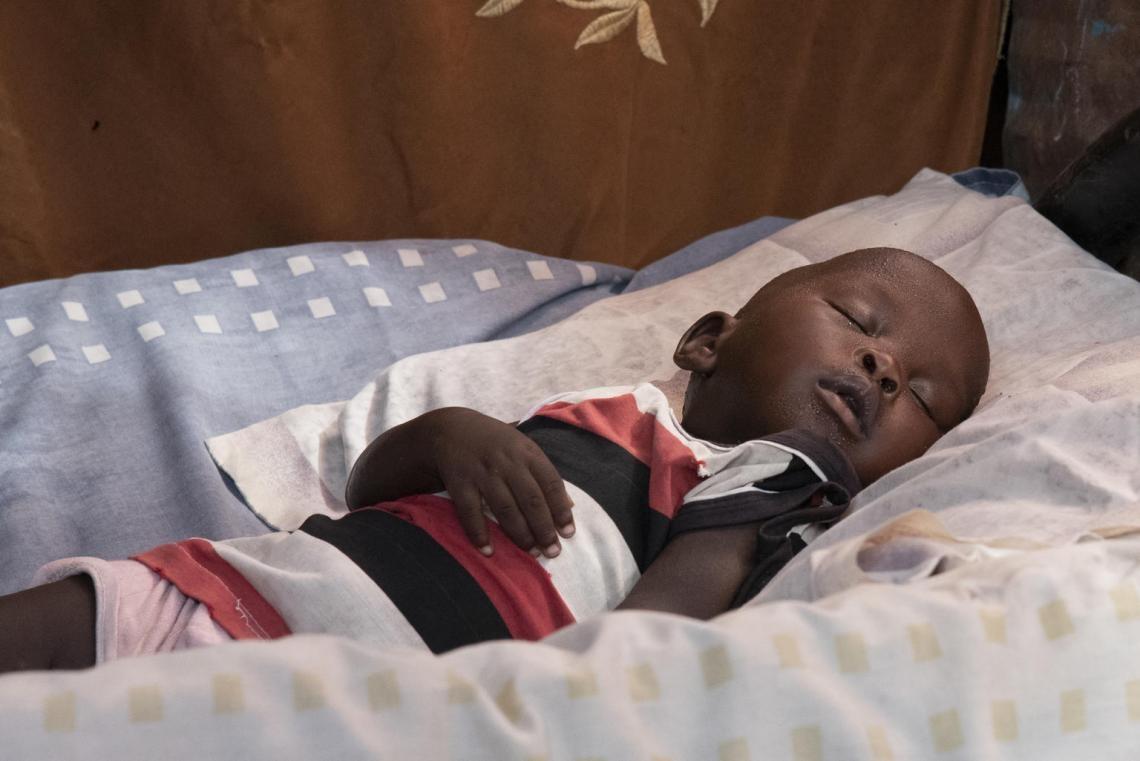 Six-month-old Sabrin taking her afternoon nap when the photographer was ready to take pictures. Just moments before, her grandmother was playing with her and placing kisses all over Sabrin's face.
Jidu, Khamisa's oldest son, went back to Juba a few weeks after the reunification to continue his education. Malakal doesn't have a secondary school, so he went back to stay with the neighbour that once rescued him from the bullets and finish the academic year.
"He will join us in Malakal in a few weeks, I can't wait to see him again," Khamisa says.
Since 2013, UNICEF and partners have reunified over 6,000 separated and missing children with their families. Almost 8,000 children in South Sudan are still in need of family tracing.
What would you say to other parents who still don't know where their children are? I ask.
"Keep praying and your prayers might be answered, just like mine."