The four pillars of child health and well-being
---

This year, UNICEF will concentrate on four critical areas where we can help the most children. your gift today will allow us to do more in these critical areas:
HEALTH
              Children are half as likely to die before their fifth birthday as they were in 1990 – thanks to mass immunization campaigns and the spread of basic healthcare across the globe. But progress has been far from equal. Even today, where a child is born still plays a huge factor in determining whether or not he or she will survive.
              Around the world, 15,000 children die every day from preventable diseases like pneumonia, tetanus and diarrhea. The diseases can be treated for only pennies per dose. It's reaching every child that's hard.  But that is what UNICEF does best, thanks to supporters like you.
              UNICEF is focused on finding the children who need us most, whether they're in sub-Saharan Africa and South Asia — where many of these children live — or anywhere else in the world. The good news is that ending preventable newborn and child deaths is achievable in our lifetime. But it can't be done without you.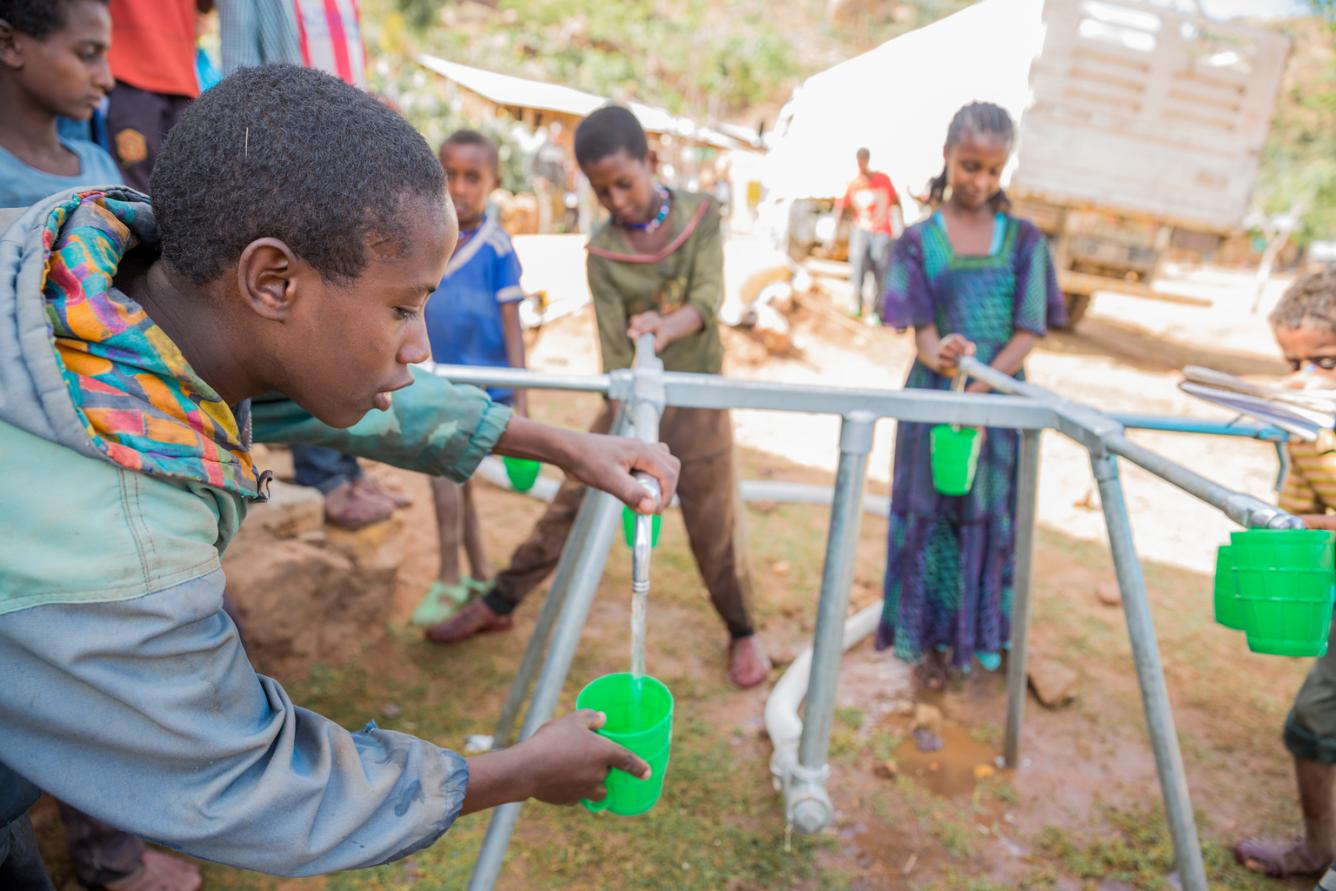 WATER AND SANITATION
              When it comes to clean water, the answer really is under our feet. Digging deep, even in the hottest countries, often reveals abundant and natural sources of clean water. Wells located in the centre of villages can change lives.
              Just ask Nyahok Yar. With her makeshift wheelchair, she had to travel hours each day to fetch water for her children in Bentiu, South Sudan. Once the rainy season came, muddy pathways made her journey almost impossible, leaving her dependent on others before UNICEF fixed the town's water treatment plant.  
              In drought-afflicted South Sudan, treating children for malnutrition is impossible without fresh water. "No matter how much food a malnourished child eats, he or she will not get better if the water they are drinking is not safe," says Manuel Fontaine, UNICEF Director of Emergency Programs.
              Drought and poor sanitation also create the perfect breeding ground for diseases. It's a vicious cycle that only a solution like UNICEF's WASH (Water, Sanitation and Hygiene) programs can solve. Please help us repair wells, build latrines and spread good hygiene practices so that more children can survive serious crises like conflict and drought.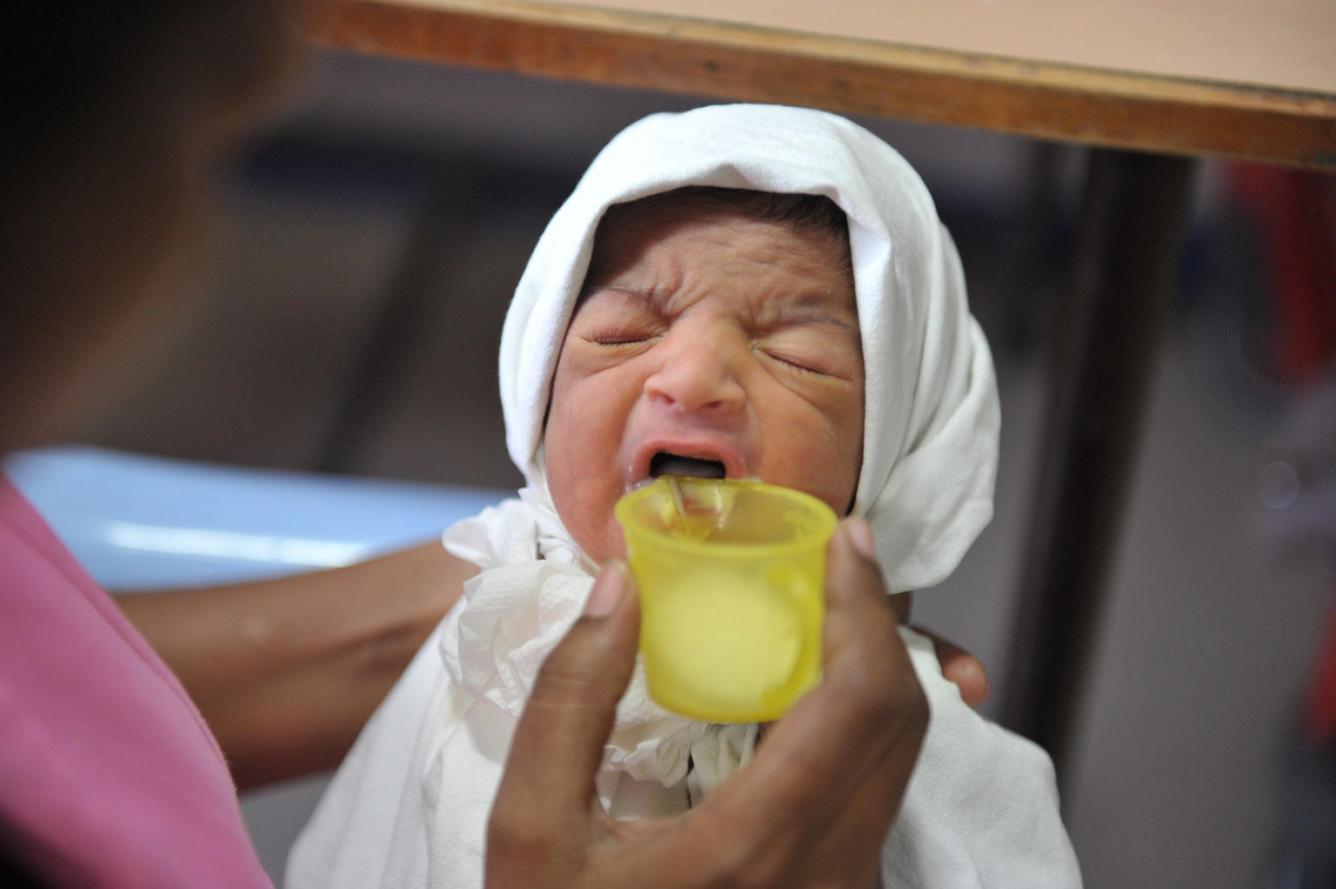 NUTRITION
              Everywhere UNICEF works there is still hunger – even though globally we produce 17% more food than we did 30 years ago. How can there be less when there is more? And how can we let this stand when we know that reducing childhood mortality can't happen without proper nutrition for all children?
              Nearly half of children who die under the age of five, die from malnutrition. These babies and toddlers don't just go to bed hungry; their poor diets put them at risk of serious illness and infection. Good nutrition gives every child the ability to grow strong. Yet the poorest children never receive enough nutrients to fend off illnesses that strike the most vulnerable.
              That's why UNICEF operates nutrition programs in more than 90 countries, giving infants and young children the right foods at the right time. Good nutrition is key to their survival.  
              When you give to UNICEF, you're feeding children in a variety of ways like improving breastfeeding practices, tackling nutrient deficiency (vitamins A and D, iron, zinc, calcium and folate), treating and preventing malnutrition, and helping us respond rapidly to nutrition emergencies.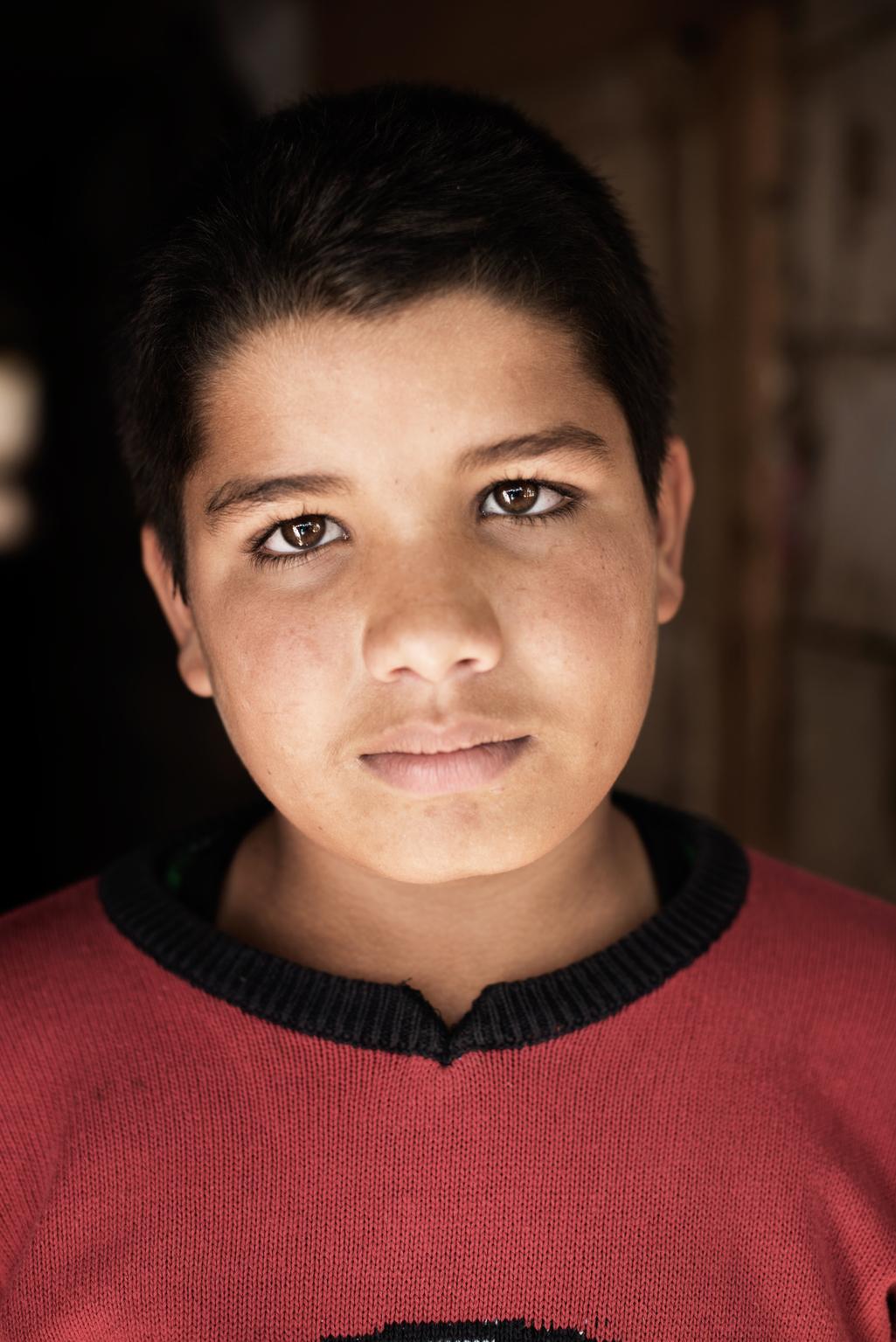 EDUCATION
              Many Syrian children have never seen the inside of a classroom, but they still dream of school. Conflict and displacement have the power to destroy a child's future, if we let it. But you and I won't.
              Eleven-year-old Ali had two best friends at school in Syria. They died in the school when a bomb hit. After that tragedy, his family fled. "I was at the top of my class, but because of the war, I don't know what happened to me; I forgot how to read."  
              Ali now smiles when he talks to us because he re-learned how to read in a UNICEF school. It takes more than a regular school program to help children catch up on what war has taken away. So UNICEF has launched a special learning program that helps children like Ali complete their basic education in half the required time.
              It takes a lot of courage to catch up when you've fallen behind. You can help children like Ali feel safe at school again.
Please pledge your commitment to children this year
              UNICEF is determined to help children no matter what problems they face. Be it gender or ethnic discrimination, or being born in a place where there is little to no protection from violence, or a combination of all these things. We believe every child deserves a childhood and a fair chance.