One of Senator Nancy Greene Raine's most notable legacies is certainly the passage of the National Health and Fitness Day Act that proclaims the first Saturday in June as national health and fitness day. This initiative aims to increase the awareness among Canadians of the significant benefits of physical activity.
But is physical activity the solution for high childhood obesity? Our latest Report Card, the 2017 UNICEF Report Card Building the Future, showed Canadian youth obesity rates at some of the worst relative to other OECD countries: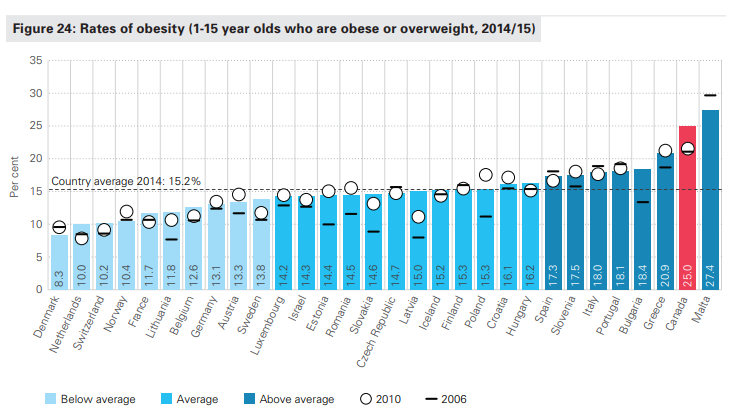 We all know that obesity is associated with many negative health outcomes and that obesity in children can increase the likelihood of obesity and poor health into adulthood. It is an important indicator to monitor from a public health perspective. But it's also an indicator of poverty and food insecurity. It's no coincidence that among the world's 41 wealthiest nations, Canada ranks 29th in obesity, 32nd in child poverty and 37th in food insecurity. Children whose families don't have the resources for or easy access to healthy food, who must stay indoors in unsafe communities, are the most likely to have unhealthy weight.
So in addition to promoting physical health, if we truly want to heave healthy children, we need to continue to reduce child poverty. Campaign 2000's call to increase the Canada Child Benefit to reduce child poverty by 50% is a key measure. Another is to ensure every Canadian child can have at least one healthy meal a day, delivering that through a universal school meal program.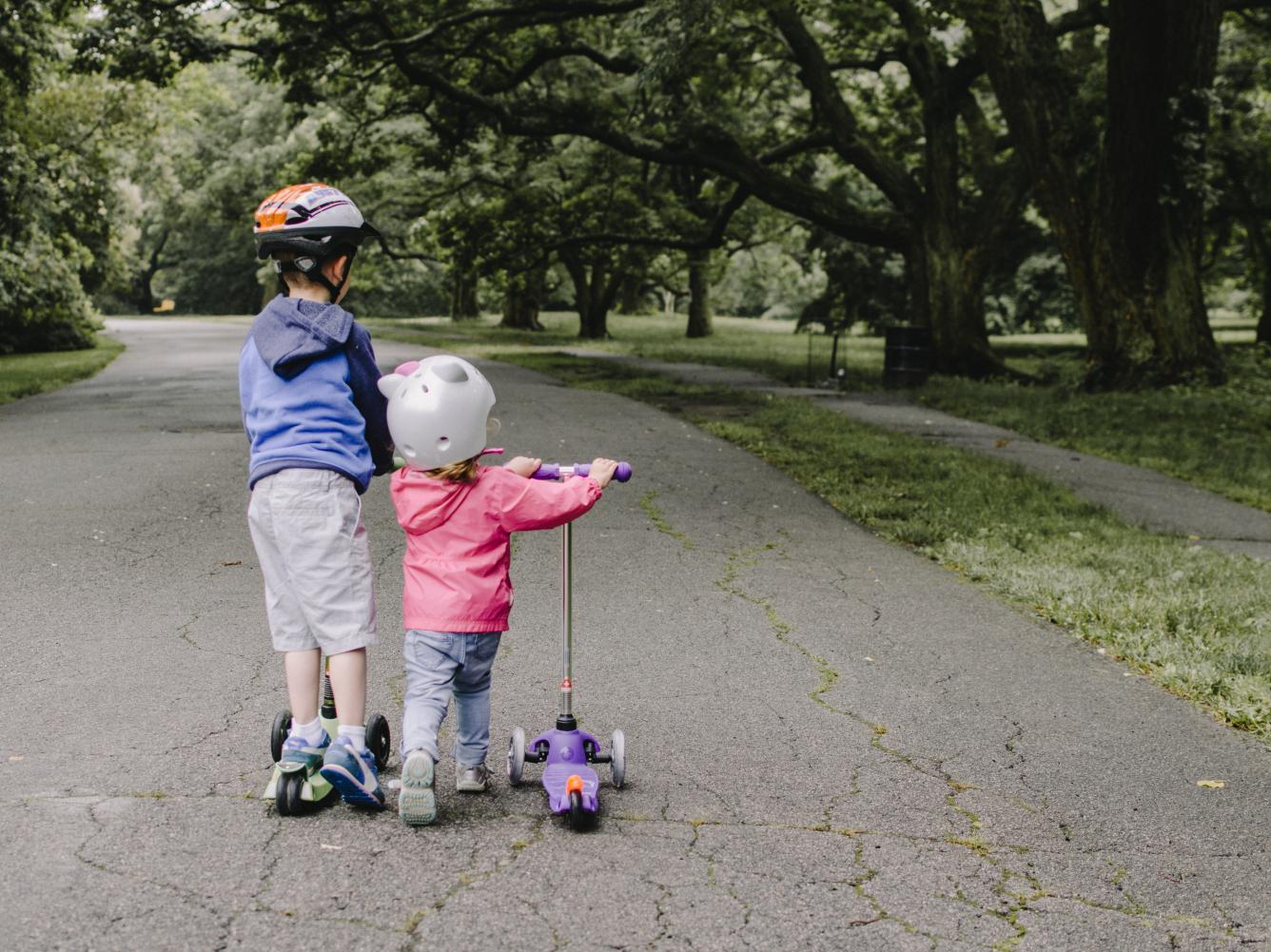 As an athlete, I also worry about the reliance on BMI to measure and monitor childhood obesity. Young people have told us there is stigma attached to this, and "fat shaming" kids is a bullying problem. The use of BMI measurements to determine an individual's health has always perplexed me. A quick analysis of professional athletes shows that they are mostly "overweight." During his off season Arnold Schwarzenegger would be considered "obese." The focus on weight relative to height can also lead to the development of eating disorders or unhealthy weight practices long term. National Health and Fitness Day focuses on increasing physical activity and participation in recreation. It should remind us that kids need free play – of their own time and choosing. They also need income security and food security for healthy lives.  Canada won't achieve the Sustainable Development Goals without them.