Interview with Peter Wyse, Featured Artist, UNICEF Canada Holiday Cards
Peter Wyse is a Sobey Art Award nominee from British Columbia. He's also a featured artist on this year's UNICEF holiday cards, sales of which go towards supporting our work to reach the most vulnerable children around the world and helping them survive and thrive. We asked him a few questions to get to know him better.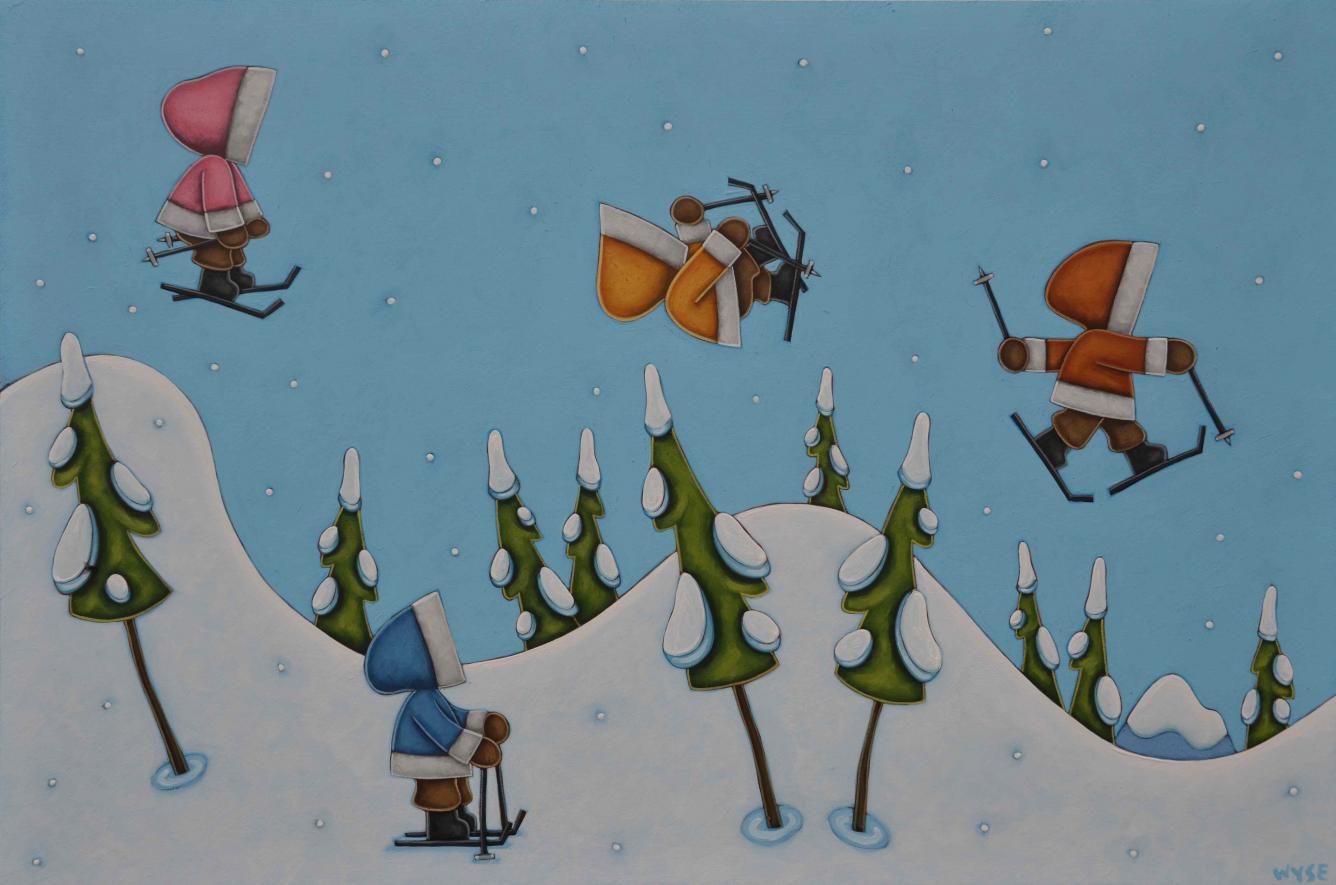 Where are you from?
I grew up in Lac Le Jeune, a lake south of Kamloops, British Columbia. My best friends were a bear, a moose and a loon – pretty much a stereotypical Canadian upbringing. My wife, son and I live in the historic village of Clayburn, 75 km east of Vancouver. Our home was the Doc's house – a little brick bungalow nicknamed the Huff 'n' Puff.
Why did you decide to become an artist?
There are three artists in my family: me, my older sister and my little brother, so I suppose I didn't have a choice - it's genetic. My Grandpa Buzz was an artist and I joined him in his studio as a child, as a university student and as a professional artist – he was an amazing mentor.
What kind of artwork do you enjoy doing most?
I set out to create work that makes me smile - if I'm smiling, chances are someone else is too. I like my work to be playful, filled with adventure.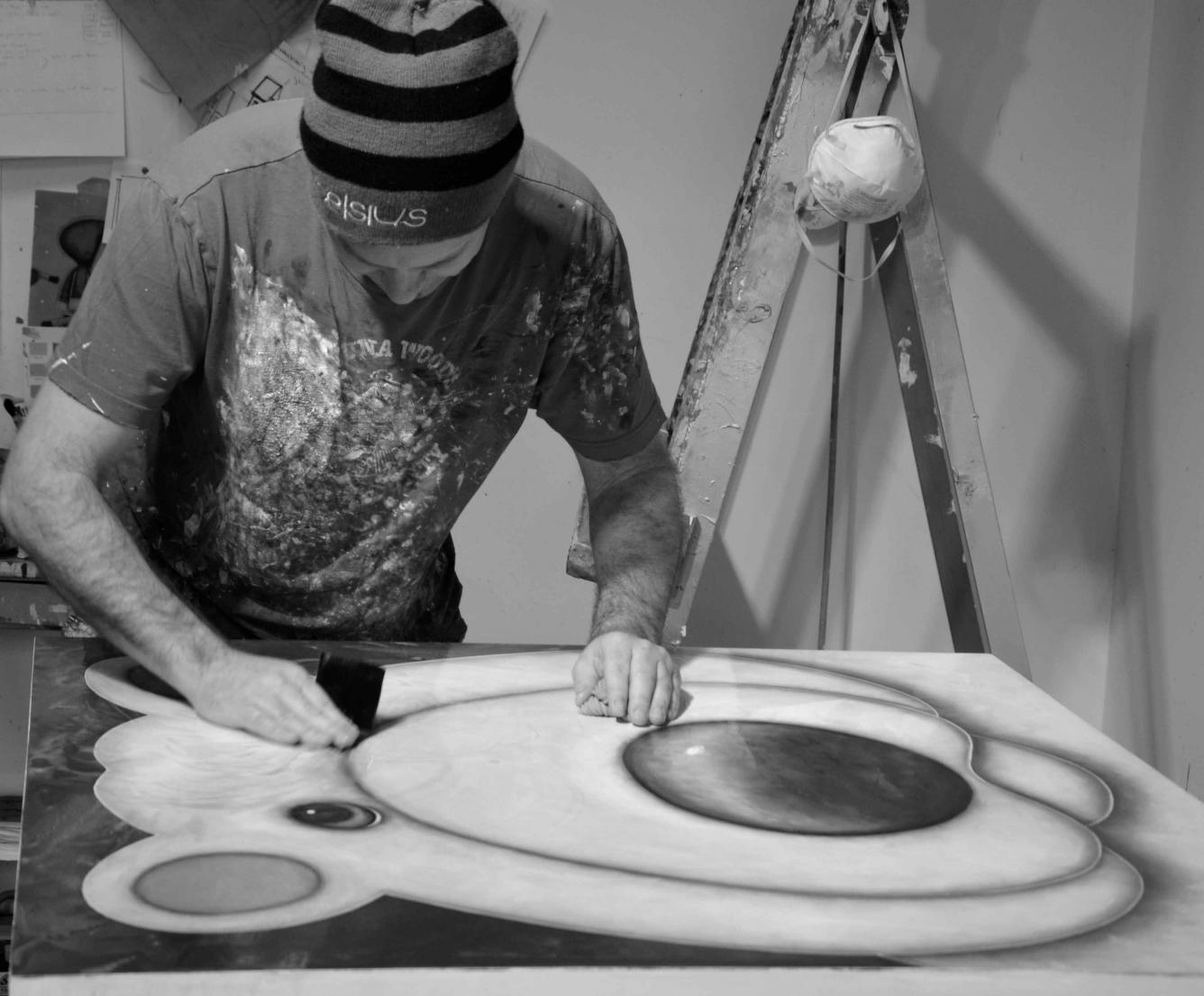 What inspires you as an artist?
There is a lot of alone time when you are an artist; it sets you up to appreciate the small things in life. I am a collector of moments. So the ant lugging a morsel ten times its size becomes the inspiration for the characters hauling a polar bear up a hill.
When did you first become aware of UNICEF?
I don't recall not being aware of UNICEF.
What aspect of UNICEF`s work speaks to you most?
UNICEF's belief that every child should be given the opportunity to survive and thrive resonates with me strongly – maybe because my dreams were supported, maybe because I'm a father trying to support my son's dreams. Every child deserves the chance to thrive!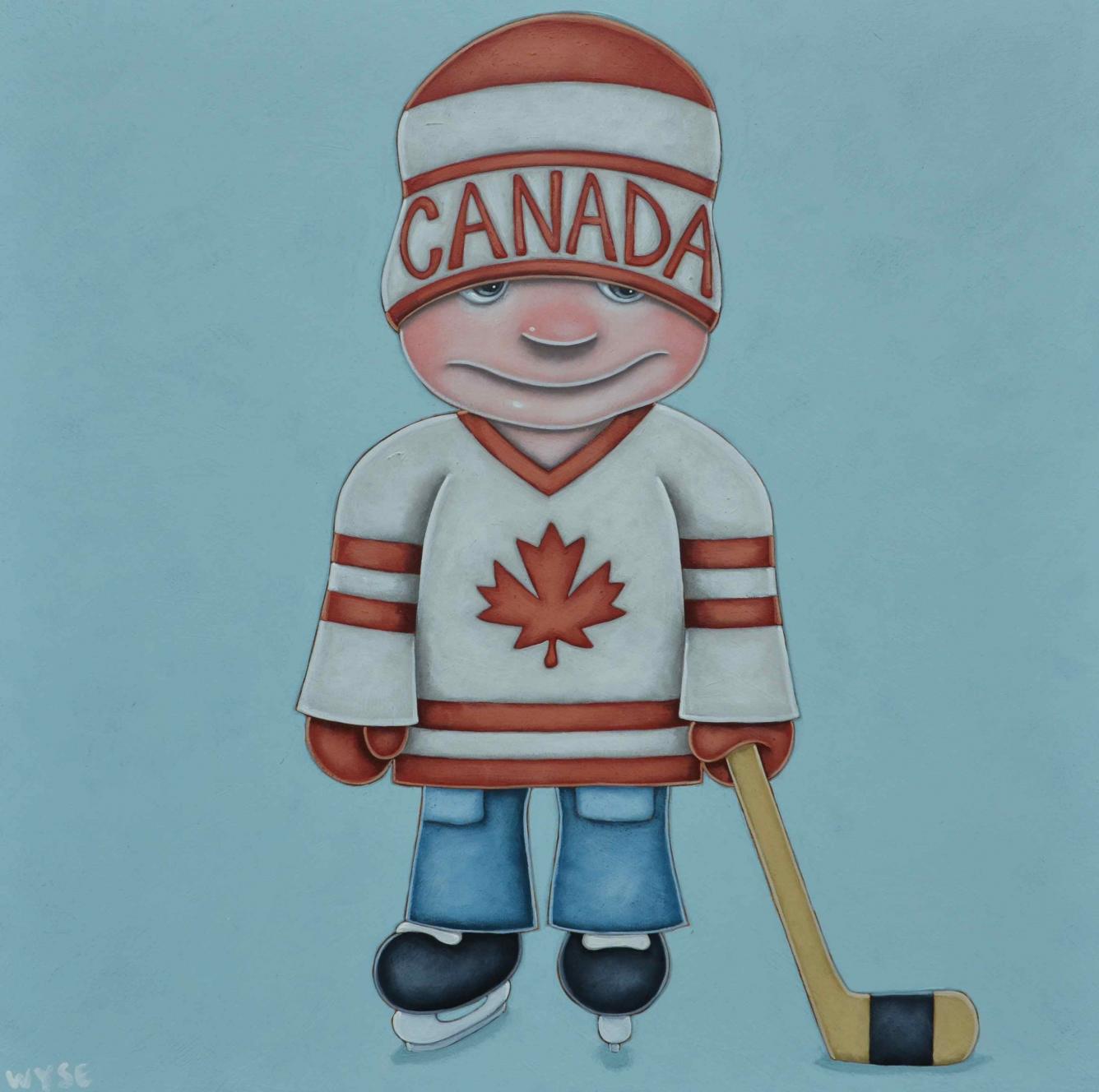 What is the best thing about seeing your work on these cards?
This is my 16th year as a full-time artist. I try to stay level headed - keep the ups and downs of being an artist smooth. So if a gallery calls me up for a show, my answer is "cool". If I'm told so and so famous collected my work, I say "cool". But when I learned that my work would be published by UNICEF, I did the fist-pump dance (and probably said "cool"). Knowing that I am a small part of a team that helps children in need is an incredible privilege. And I know the card will put a smile on my mom's face - that's pretty "cool".
What do you hope people feel when they see your art on the holiday cards?
My hope would be for a smile. And if they can imagine reaching the top, perhaps a recollection of zooming down a snow covered hill. The ride is worth the work!
If you could give one message to Canadians this holiday season, what would it be?
Get out and enjoy this incredible country, make a snow angel, take a moment to feel the snow hit your cheeks and breathe.
To purchase a UNICEF Canada holiday card featuring Peter's work, click here.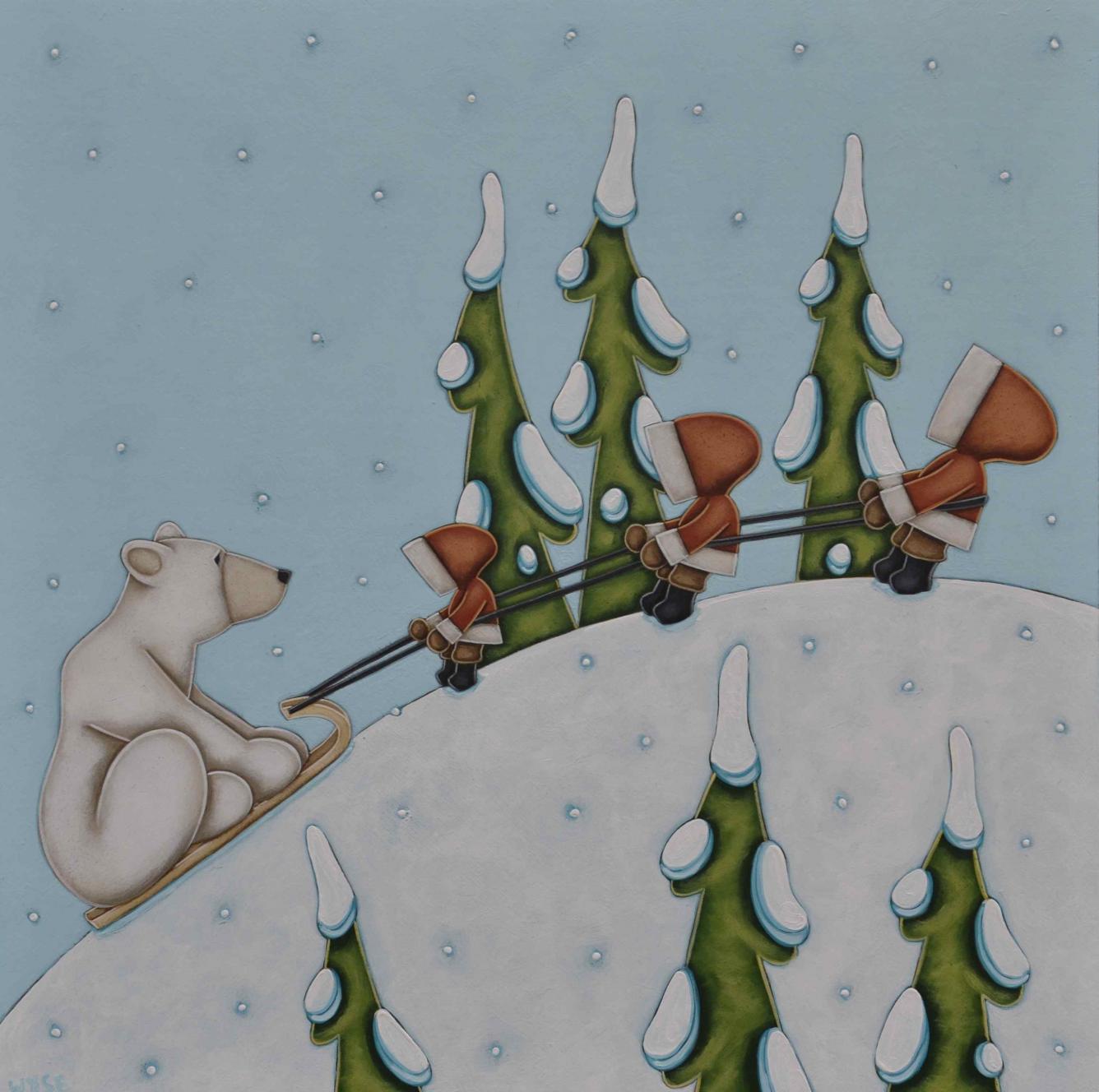 Photos courtesy of Peter Wyse. Studio images taken by Noah Wyse.
Geographic Regions: