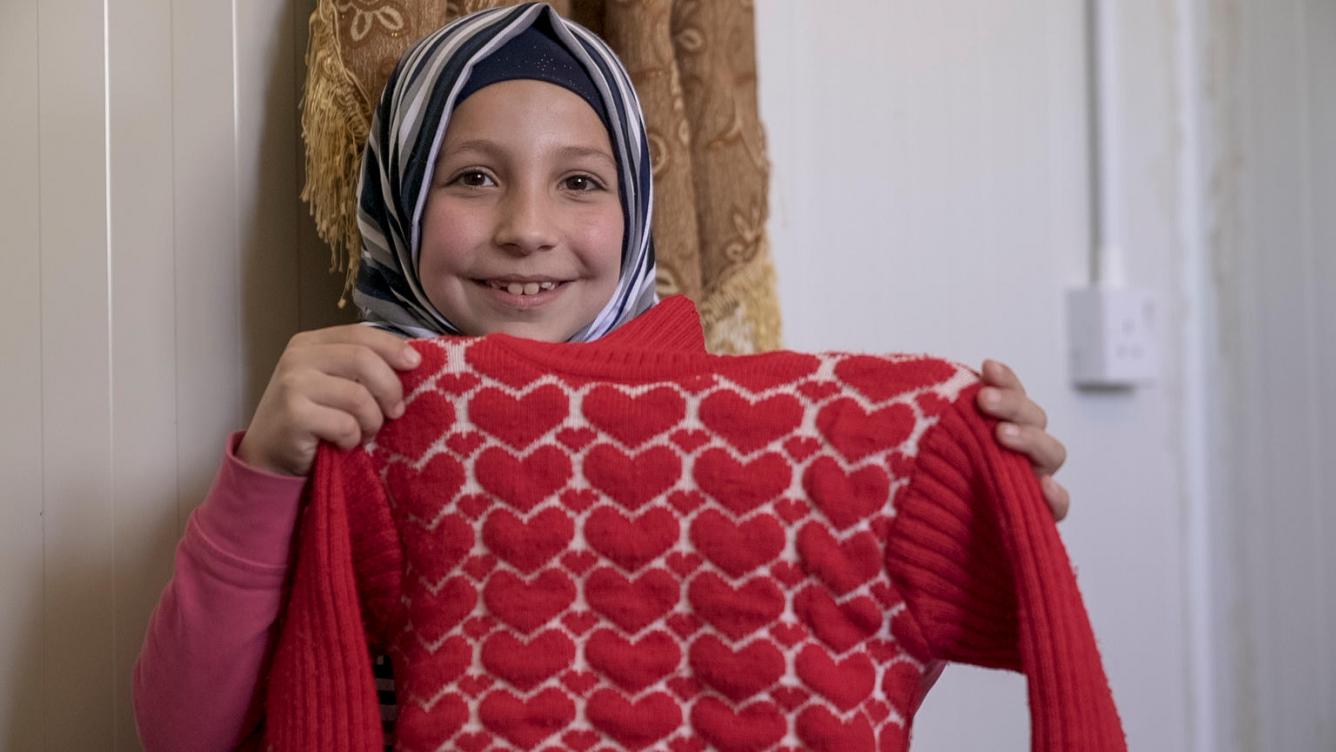 Help children like Lama today with the purchase of a UNICEF Canada Survival Gift.
The happy story of Lama, a Syrian child refugee
Last winter, a cheerful red sweater changed everything for 9-year-old Lama, who lives in Za'atari Refugee Camp, Jordan. It's her favourite cozy item of clothing, and support from UNICEF is the reason she's smiling.
For six years, UNICEF has protected children from winter in Za'atari. Most families here fled the war in Syria. UNICEF first distributed warm clothing, shoes, baby kits and blankets before evolving into a cash distribution in 2015.
"The winter here is full of mud and rain, and we get cold," Lama says. "And when we come home, we turn on the heaters right away. If I went to school without a coat and warm clothes, I would have become sick and sad."
"We desperately needed this money to buy things for the children," explained Ayman, the children's father. "The cash really helped us a lot.
"Without the cash assistance, we wouldn't have any means to buy things for the children to keep them warm."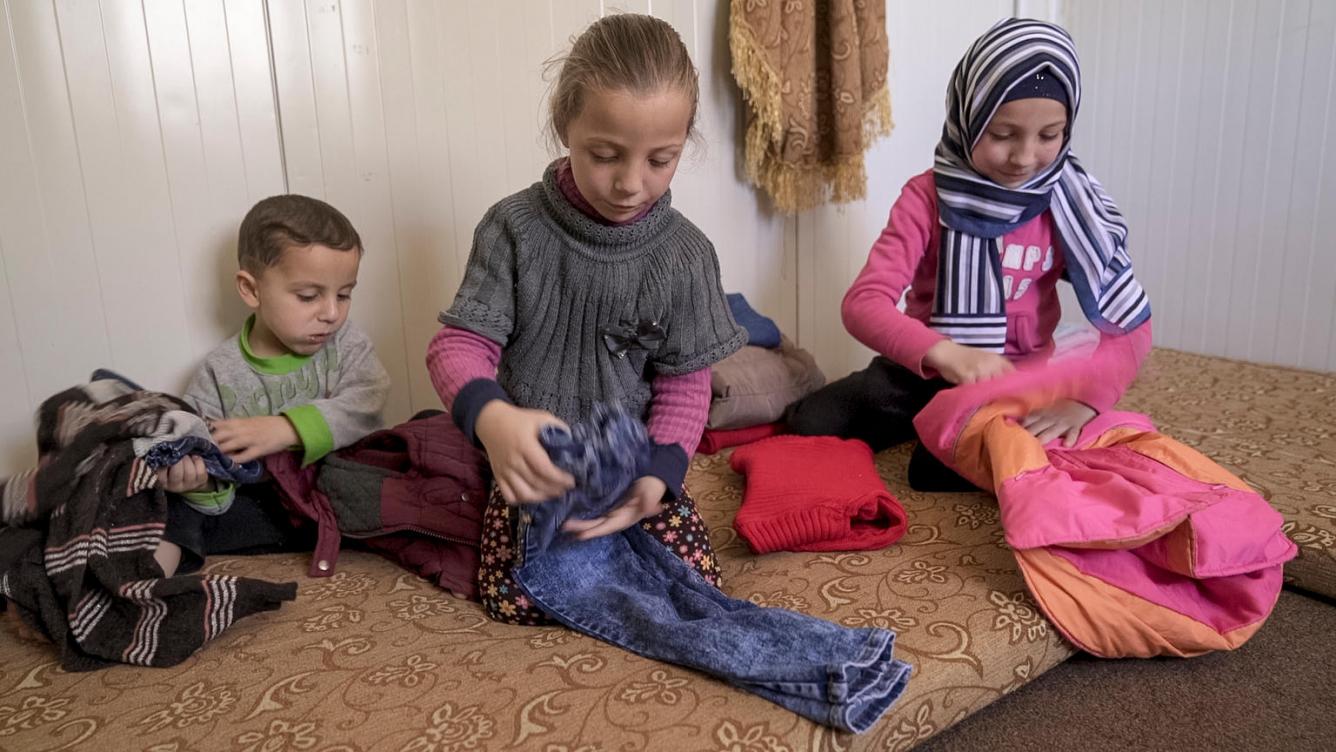 "We thank everyone all over the world who donated for the people in the camp."
How your donations to UNICEF are helping refugees this winter
Lama and her two younger siblings will depend on UNICEF donations again this year. UNICEF is determined to reach 1.3 million children - including Syrian refugees and other vulnerable, affected populations - in Jordan, Syria, Iraq, Lebanon, Egypt, Turkey and Palestine before the cold winter endangers them, especially when nighttime temperatures can dip to below freezing.
In addition to clothing kits, donations will help to heat schools so children can continue learning.
Help children like Lama today with the purchase of a UNICEF Canada Survival Gift