By Reeana Tazreen, UNICEF Canada's youth advocate and a U-Report Canada Ambassador. 
Hi, my name is Reeana Tazreean, I am 20 years old and from Calgary, Alberta.
I am a UNICEF Canada youth advocate and a U-Report Canada Ambassador. I strive to ensure that youth voices are central in policymaking. I believe there is a dire need to ensure that underrepresented and vulnerable populations have a meaningful seat at the table and are a part of decision-making processes. 
As a UNICEF Canada youth advocate, I had the privilege of attending the first-ever UNICEF Youth Advocates Mobilization Lab (YAML), held on the sidelines of the 77th UN General Assembly.  YAML saw 34 youth advocates from 25 different countries come together to collaborate solutions for global issues, how to better advocate for children's rights, and to strengthen youth-led advocacy initiatives.  
This was my first time attending the UNGA, and getting the opportunity to hear from incredibly driven, compassionate and thoughtful individuals has been a privilege. One of my favorite parts of the week was meeting, being vulnerable with and learning from youth advocates across the globe.  
Here are some highlights from my trip: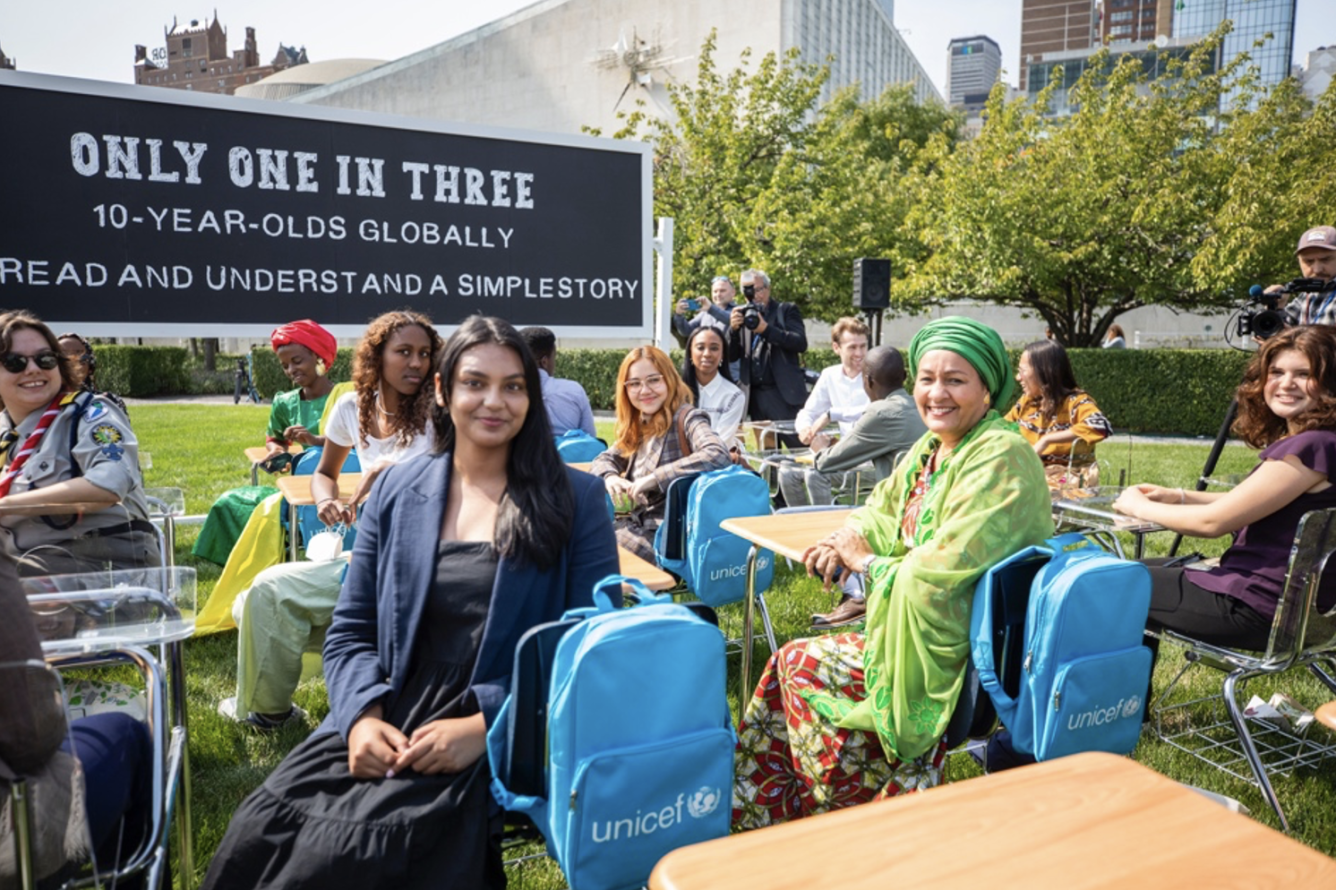 Sept 16: UN Headquarters
We started bright and early on Friday and got to meet all the incredible global youth advocates. We all walked from UNICEF headquarters to the UN to attend the UNESCO Transforming Education Summit (TES). This summit was held in response to the learning crisis, which was brought to light amidst the pandemic in the form of learning losses. Did you know that only one in three 10-year-olds globally can read and understand a simple story? The learning crisis involves considerations of equity, inclusion, quality and relevance. The aim of the summit was to mobilize action, solutions and solidarity and work toward recovery. During the summit, the Youth Declaration on Transforming Education was announced, which put education at the top of the political agenda.   Even though we, as young people, got the chance to be in the same room as the President of the 77th  Session of the General Assembly and various other honourable figures, I personally feel like that as simply not enough. While it is a step in the right direction, ordinary young people like myself did not get the opportunity to speak up and share our experiences at any point during TES; thus, I felt like some aspects of the summit were performative.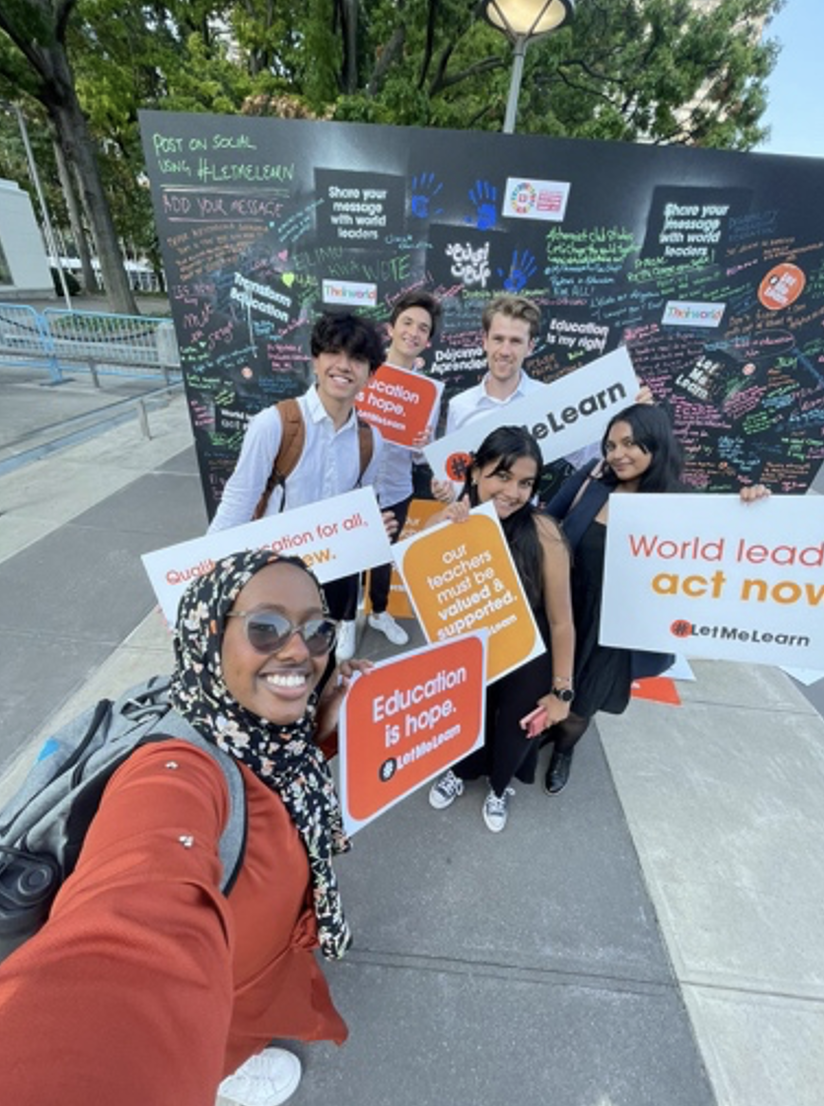 Sept 17: UNICEF Headquarters 
On Saturday we participated in the Youth Advocates Mobilization Lab and a media workshop. Since this was the first-ever iteration of YAML, we spent a lot of time brainstorming ways to improve and grow the program. During the media workshop, we learned some best practices and tips for different media engagements and got the opportunity to practice interviewing, for which we received feedback from the UNICEF global communications team.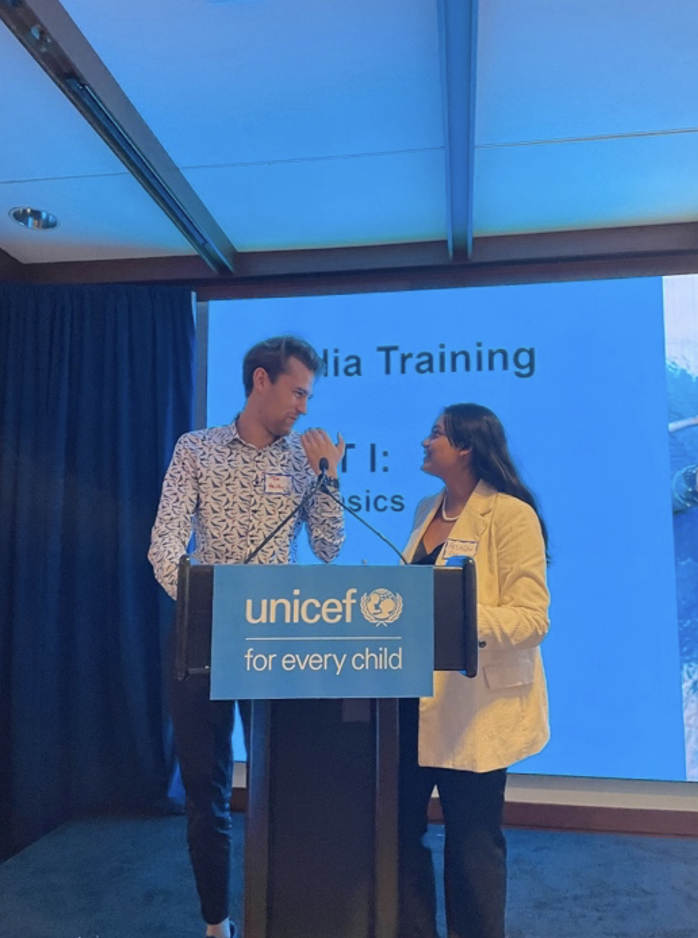 Sept 18: UNICEF Headquarters  
Sunday was a continuation of the YAML, a mediathon and advocacy-based problem-solving. During the mediathon, we worked together to generate content for the UNICEF global Voices of Youth account. We learned how put together an awareness campaign through knowledge translation. During the advocacy-based problem-solving workshop we learned how to create an advocacy plan, how to get in contact with and talk to stakeholders, and how to implement various tactics.  
After lunch, we got the opportunity to meet with the Executive Director of UNICEF Catherine Russell, where we discussed more meaningful leadership positions for young people within UNICEF. Currently, UNICEF Canada only has one internship opportunity, and I demanded more. UNICEF is a children's organization; therefore, we need children and youth at the forefront. Simply consulting and working with young people is not enough. Young people are intelligent, creative and capable; we must provide them with more leadership opportunities to learn from staff and grow in their personal and professional development.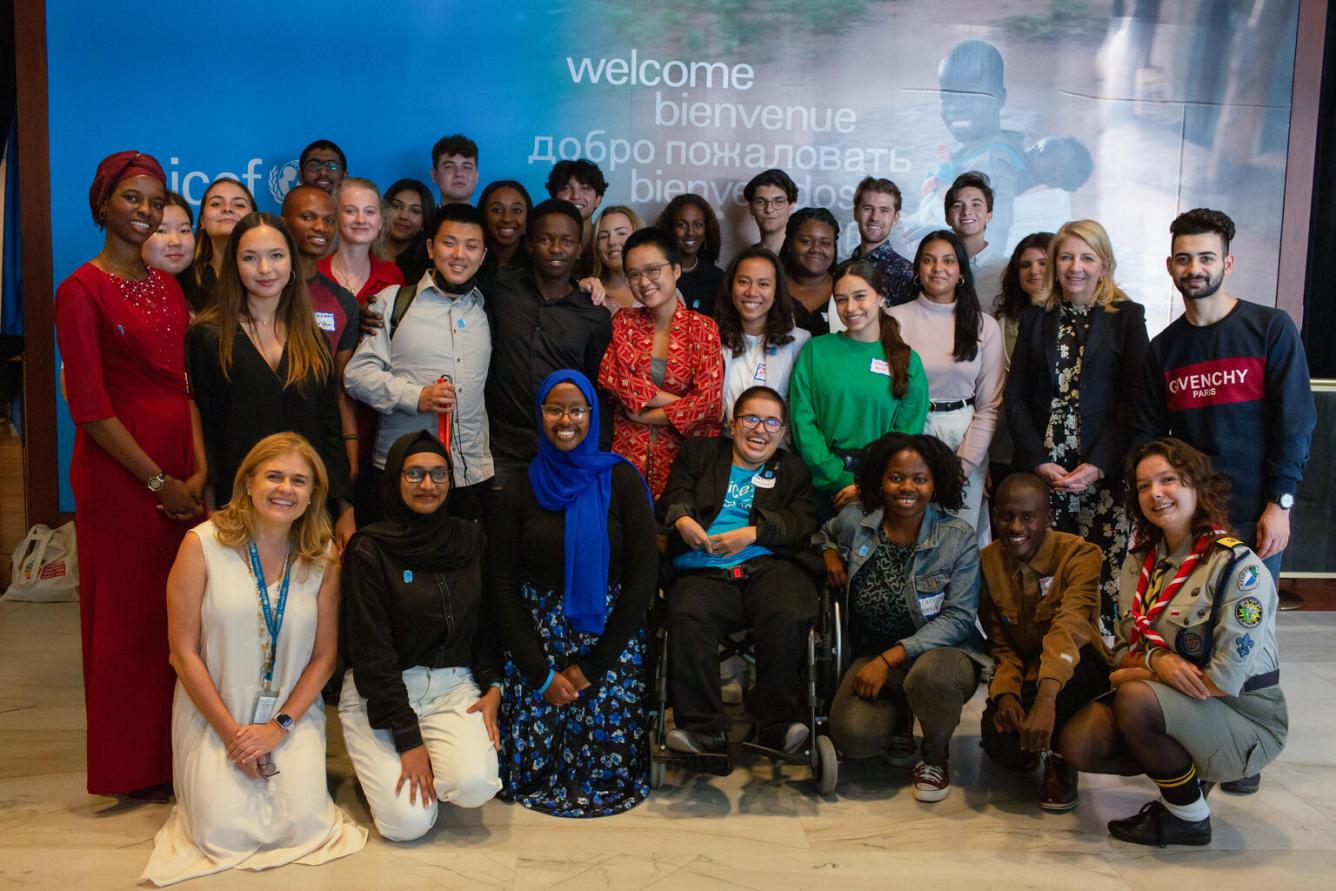 Sept 19: UNICEF Headquarters & Carnegie Hall  
Monday started with a Global U-Report meeting. U-Report is a global digital polling technology that asks young people their perspectives on issues and decisions that affect them.  Learning about best practices worldwide was very insightful, and we worked together to brainstorm new initiatives for recruitment. If you aren't already registered to be a U-Reporter, make sure to sign up!  
After the meeting, my youth advocate friends from Romania led a session about the Romanian Children's Board. We also participated in a Strategic Advocacy Workshop led by UNICEF's Advocacy team. After the sessions, I attended the UNGA Connected 2022 Reception at Carnegie Hall. I got the chance to meet members of UNICEF Canada's Women UNlimited initiative and network with UNICEF Canada staff.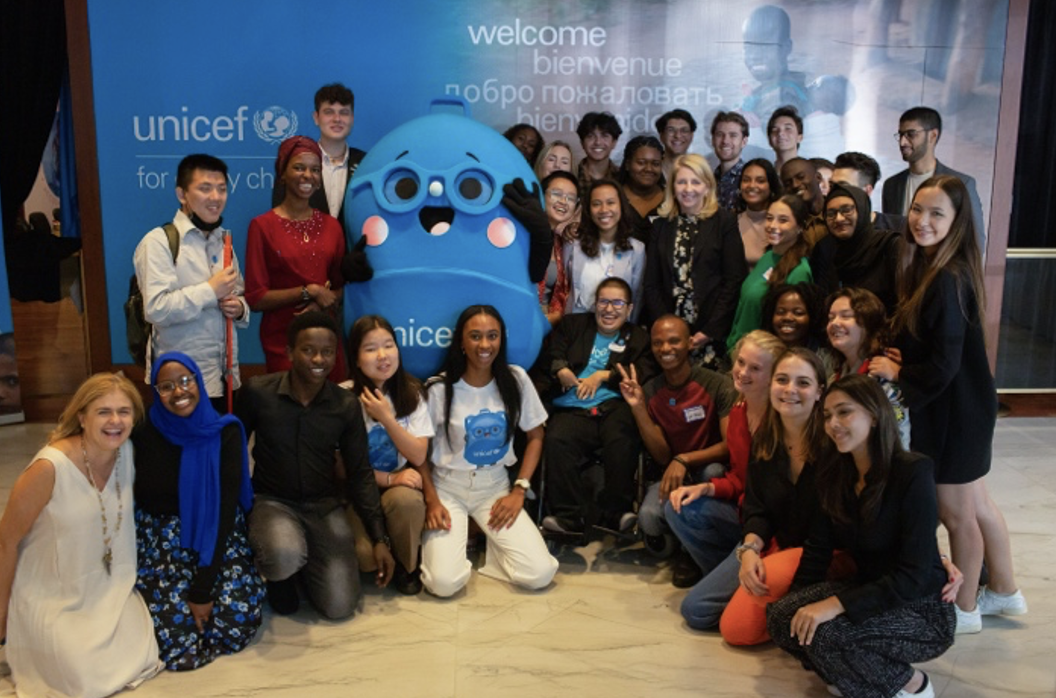 Sept 20: UNICEF Headquarters, Goals House, SUNY Global Center & Permanent Misson of Canada to the United Nations  
Tuesday was my last full day in NYC. I started the morning by attending a UNICEF-hosted global coalition for youth mental well-being panel discussion at the Goals House. Did you know every 11 minutes, someone dies from suicide? I learned a lot about what mental health looks like across the planet; in Vietnam, mental health is treated like a contagious disease, so children are not allowed to play with their friends when they have depression.  
I then moderated a Youth Advocate Panels for UNICEF Canada's Women UNlimited members. We spoke about what being an advocate truly means, why we do it, how it feels, and how adults can best support us.  
After that panel, I spoke at another panel at the Permanent Mission of Canada with Minister Harjit Sajjan on Education. I demanded that we continue to provide resources and support to vulnerable populations to amplify their voices, so we can more adequately address their specific concerns and create wellness cohort teams for schools.  
After tearful, heart-wrenching goodbyes, I know I have a lengthy to-do list, and I'm sure many of my fellow youth advocates feel the same way! I hope to harness our generational impatience as there is still work to be done.