Reimagining the future through the eyes of young people in Canada
---
It has been a challenging few years for young people in Canada, many of whom were forced to put their lives on hold during the pandemic, live through global economic challenges and grapple with the rapid and increasing impacts of environmental and climate change. 
This Canada Day, as we reflect on our country's past and reaffirm our commitment to truth and reconciliation with Indigenous peoples, we heard from UNICEF Canada Youth Advocates on how they would reimagine Canada, by asking:  
What does it mean to be a young person in Canada today, and what are your hopes for the country's future?
Here's what they had to say: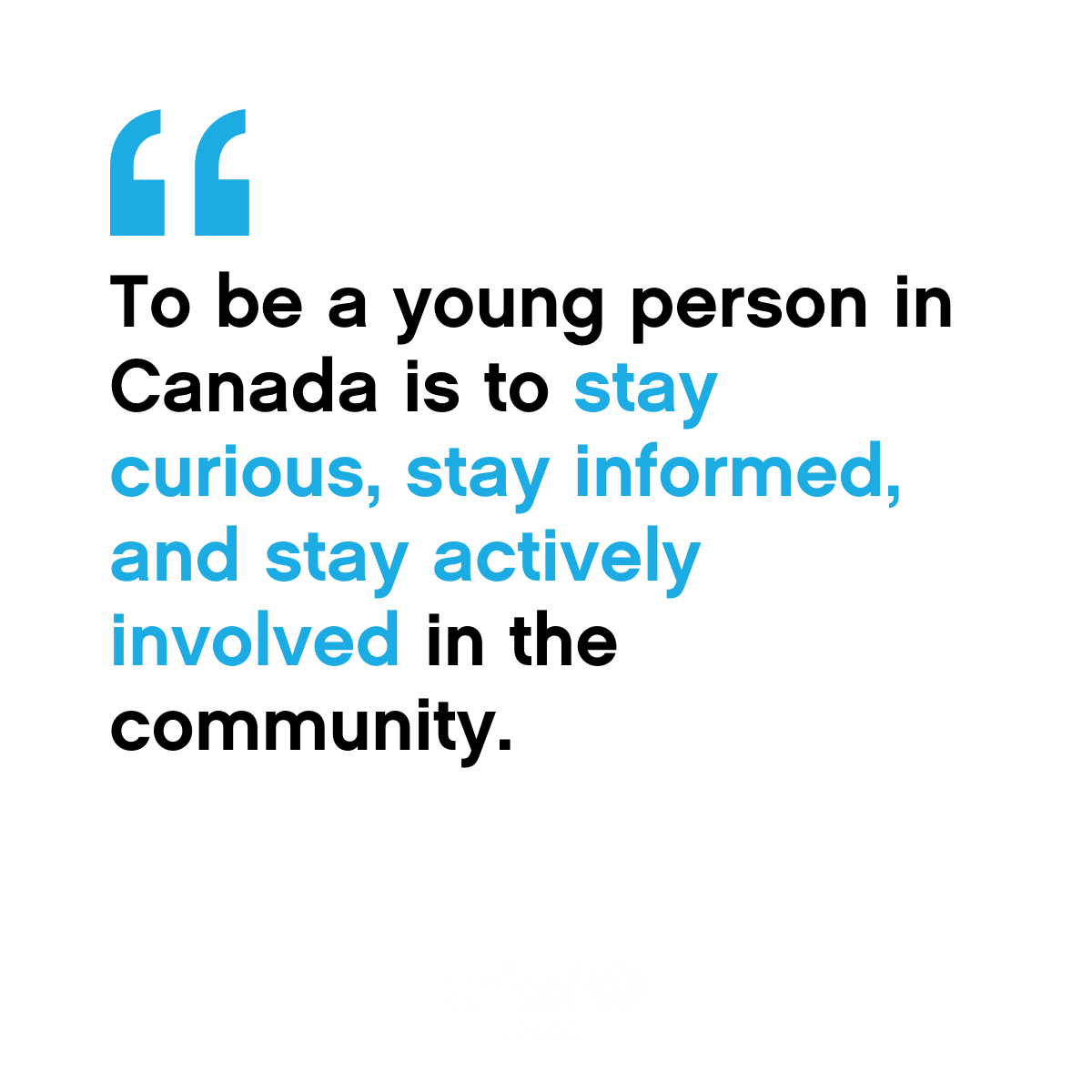 BILL, 18, Alberta
To be a young person in Canada is to stay curious, stay informed, and stay actively involved in the community, explore one's own interests and develop a healthy psychosocial relationship with one's caregiver, peers, mentors, and the environment. 
My hopes for Canada is to remain a leader in the global stage in upholding human rights, engage in nation-to-nation conversation with First Nations, Métis, and Inuit people, and ensure equity and opportunity for everyone who resides in our country.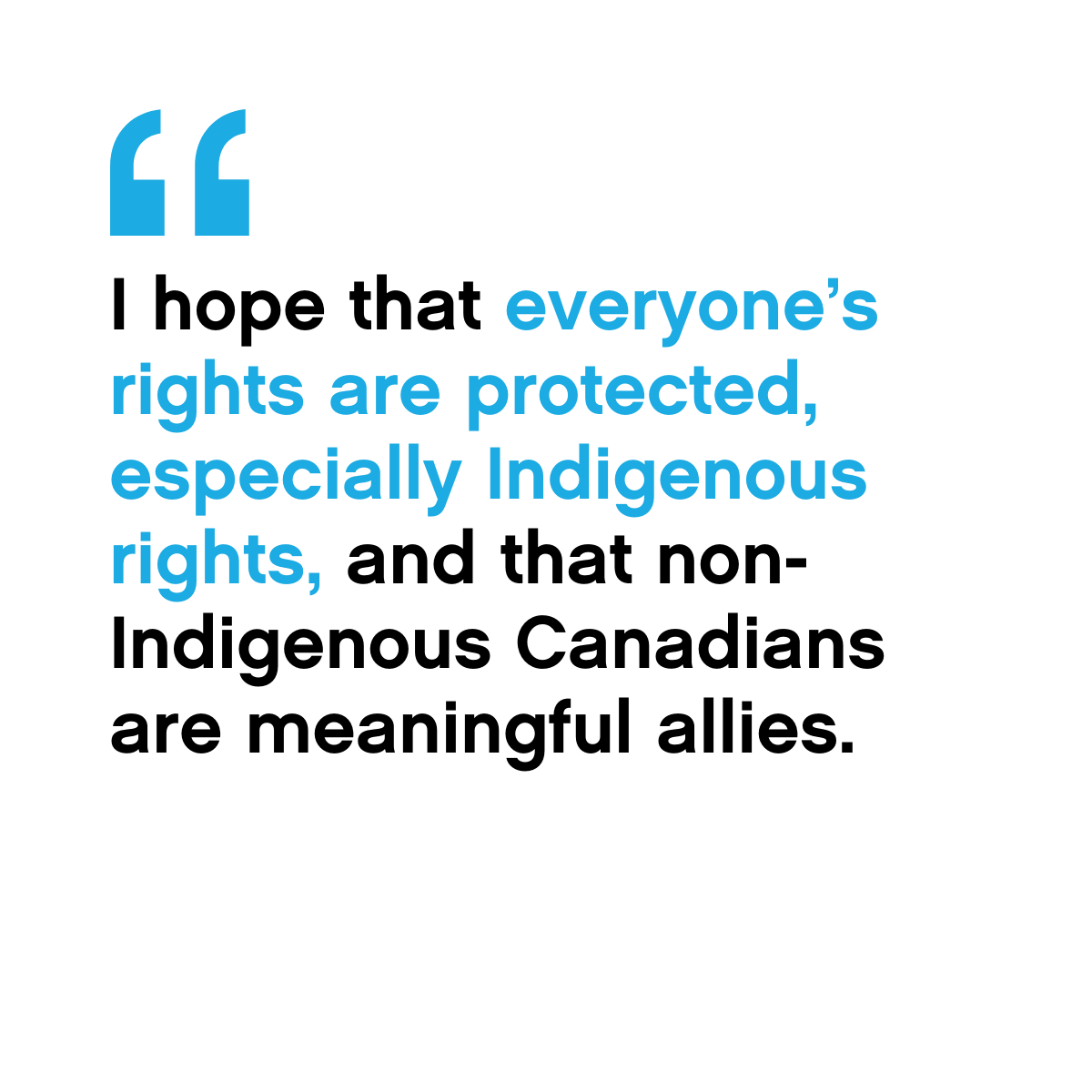 Katie, 16, Nunavut
Being a young person in Canada today means learning about and acknowledging injustices of our past and working together to ensure equity for all citizens. It means listening to Indigenous peoples and building meaningful relationships to work towards truth and reconciliation in our communities. 
My hopes for the future is a country where people feel safe to be who they are. I hope that everyone's rights are protected, especially Indigenous rights, and that non-Indigenous Canadians are meaningful allies. I hope that our leaders are held accountable for their actions and listen to our demands for change and equity.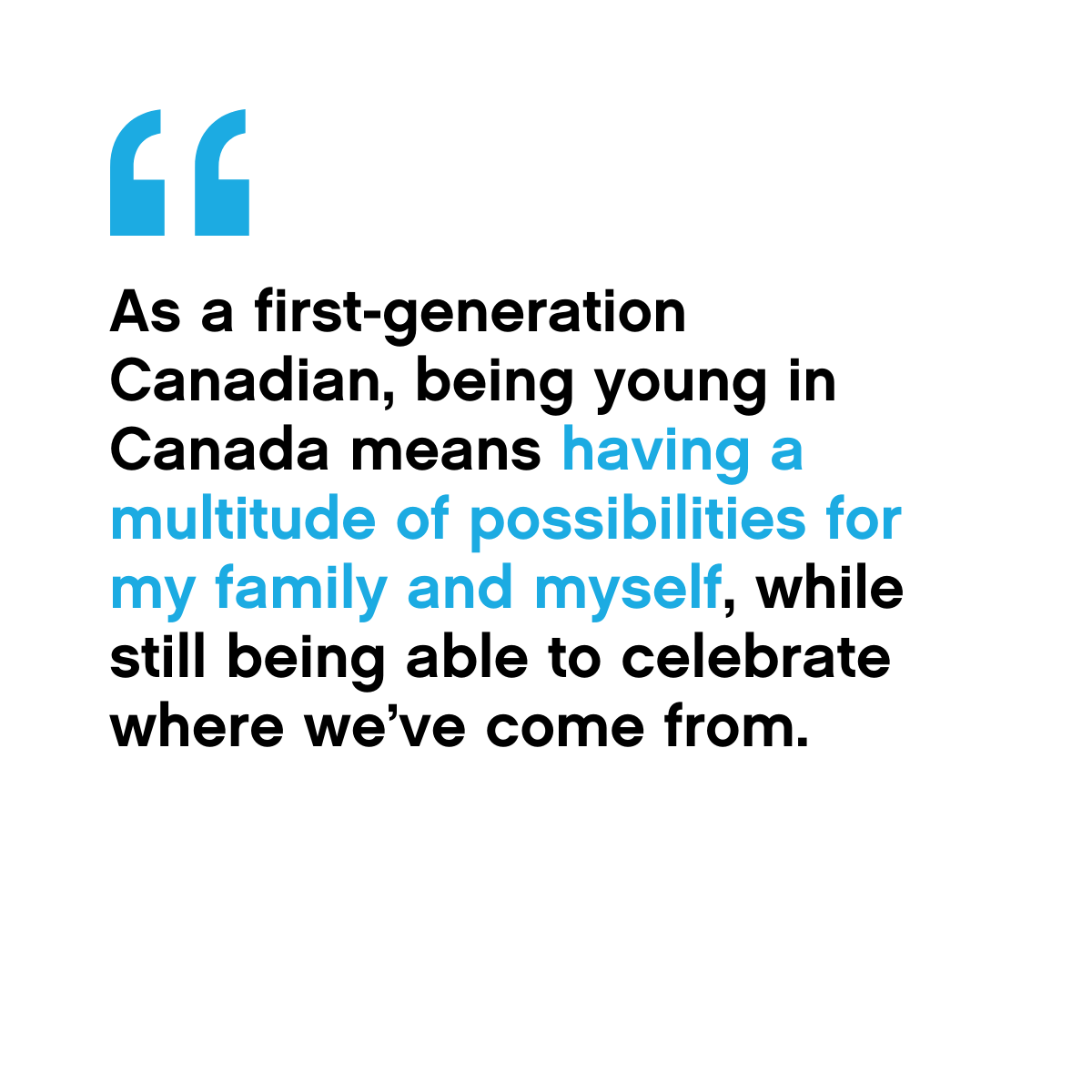 BLANCHE, 22, British Columbia
As a first-generation Canadian, being young in Canada means having a multitude of possibilities for my family and myself, while still being able to celebrate where we've come from. 
My hope for the future is that my gender and the colour of my skin does not impact how I am treated when those opportunities do come. My hope is that we learn to honour each other's differences and continuously strive towards embracing the multiculturalism of this beautiful, forever improving country. 
---
U-Report 
For young people's perspectives and opinions on matters that affect them, read the latest U-Report Canada results here. 
U-Report is a digital platform for youth, ages 13-24, that asks poll questions to get perspectives on issues that affect young people.