A Springboard for the Future
---
In Kalemie, Democratic Republic of Congo (DRC), a new cooperative is bringing together young masons, dressmakers, computer scientists and painters who have been displaced by the conflict in the neighbouring province of Tanganyika.
Trained by UNICEF – with support from the Canadian government and Education Cannot Wait – these young people have also taken literacy and marketing courses to best position themselves in the job market.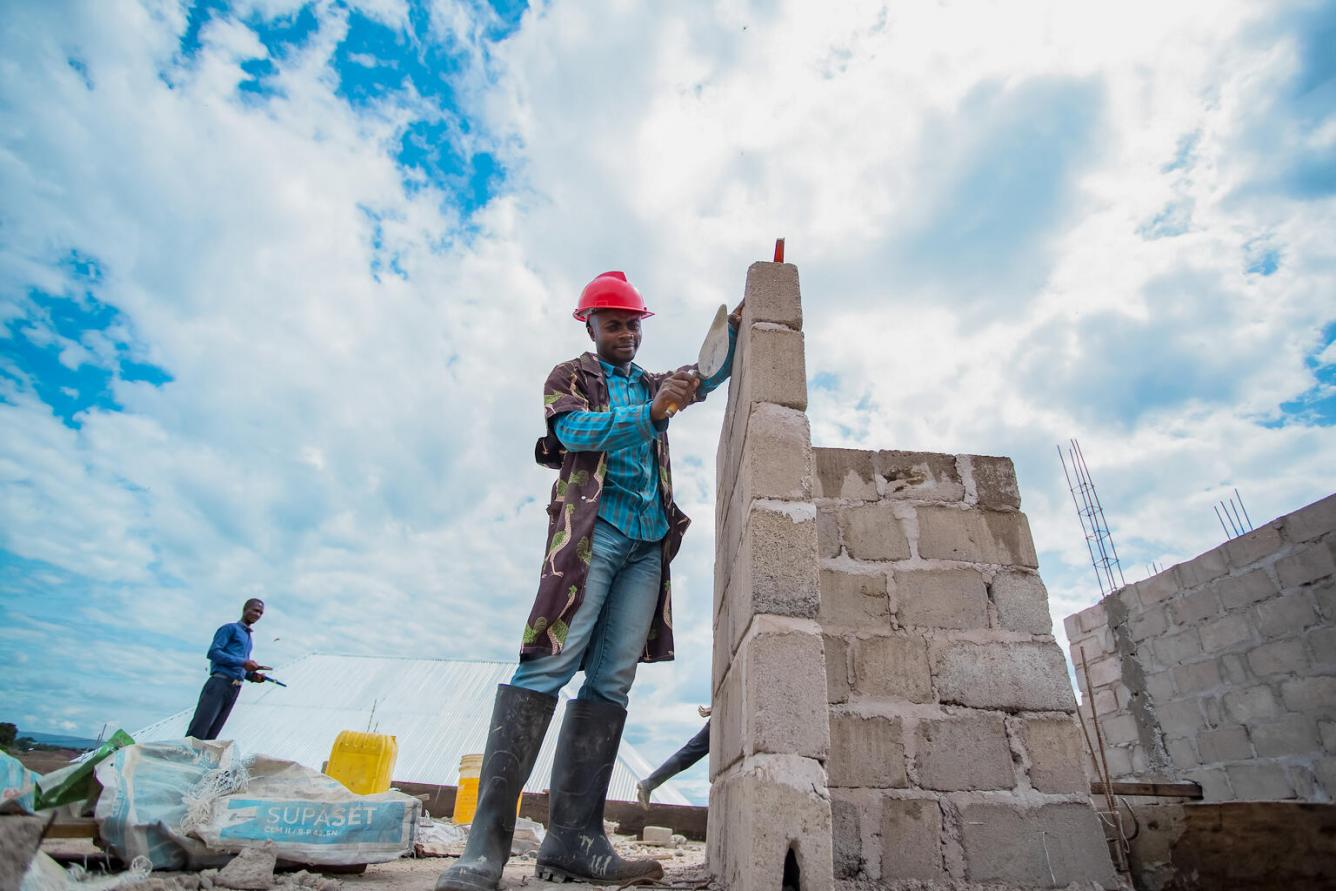 Simplice, 20, arrived in Kalemie after fleeing violence in his village. Thanks to training in masonry, Simplice is now able to earn an income, to provide for himself. "Thanks to this training, I am able to build a house and it is easier," explains Simplice.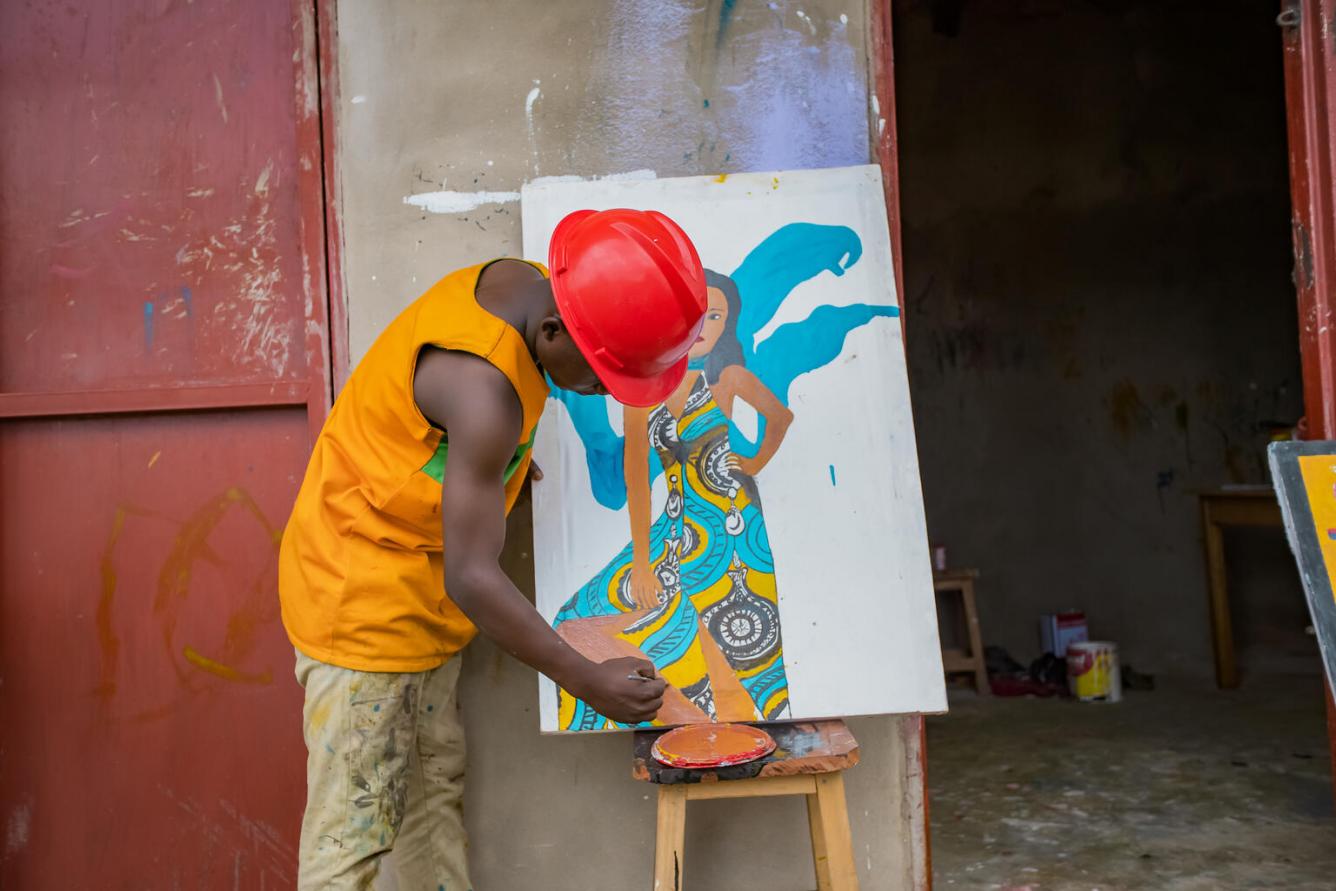 At 15, Kabongo has never had formal schooling. At the collective, he chose to pursue painting for his training, because he had always loved to draw. Specializing in portraiture, Kabongo helps his family survive and does not intend to stop there. "I want to become Kalemie's greatest painter," he says with a broad smile on his lips.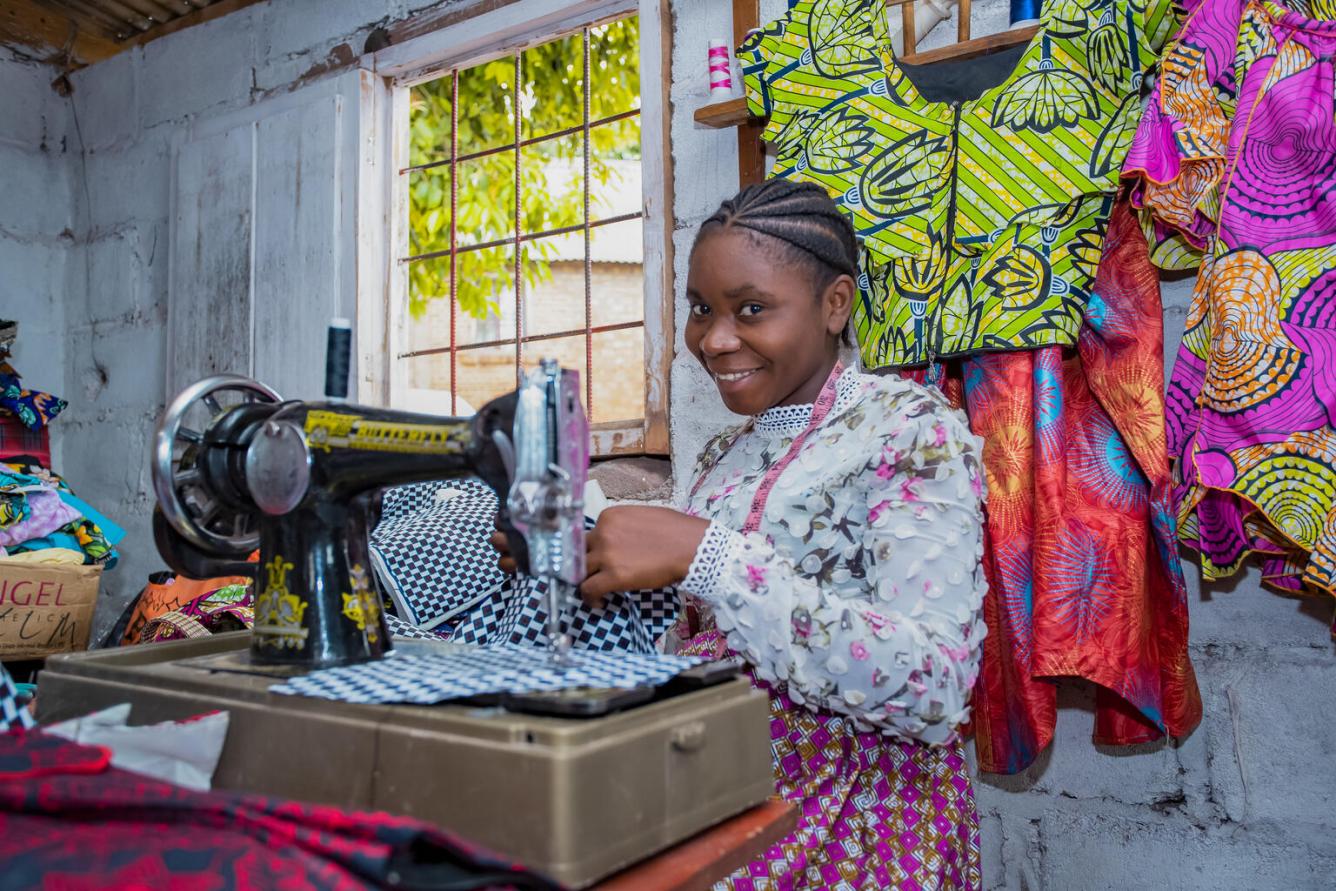 Madeleine chose to receive training as a tailor, and received a kit – as part of her vocational training – that provided her with all the necessary equipment to start her own business. Determined to succeed, she spends her days sewing with other young people trained in the same field as her, never losing her smile.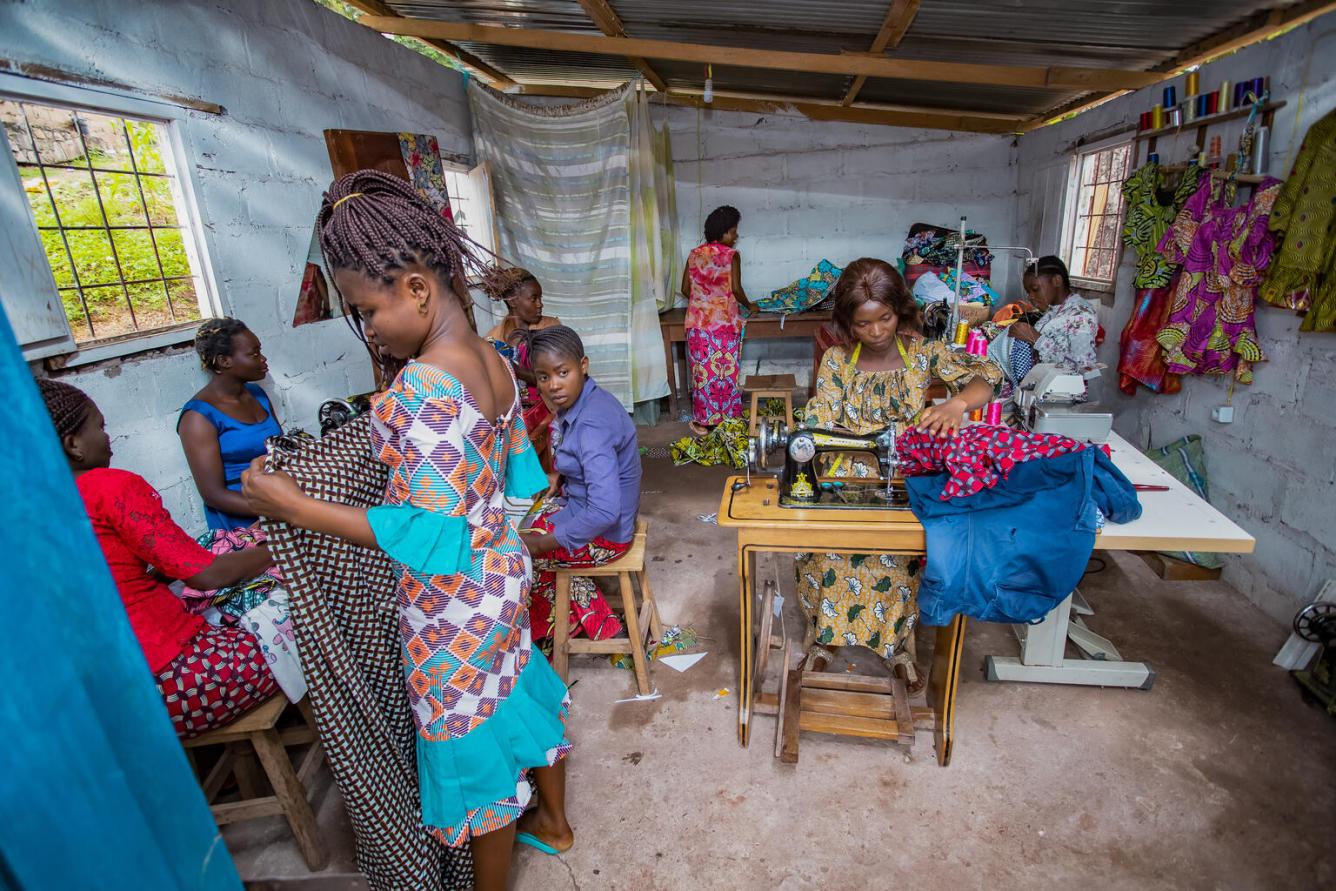 A group of young people works together at the sewing studio, where they receive vocational training in tailoring and dressmaking. As part of the programme, UNICEF aims to train and equip more than 150 displaced young people, to help them find their place in society.