Undaunted by being differently abled
---
"I feel bad when I see my sister going to class in the morning. I want to learn too." 
Ayan fights the odds to attend school. She is 13 years old and is only in Grade 4. This is not because of her ability to learn. She has many siblings and recently had to stay home because her single mother did not have enough money for school fees. Being a girl is not the reason she was out of school either. Ayan was born with clubfoot, a condition where her feet are twisted sideways, making walking difficult. It was customary to hide children in the home when they have a disability, but times are changing.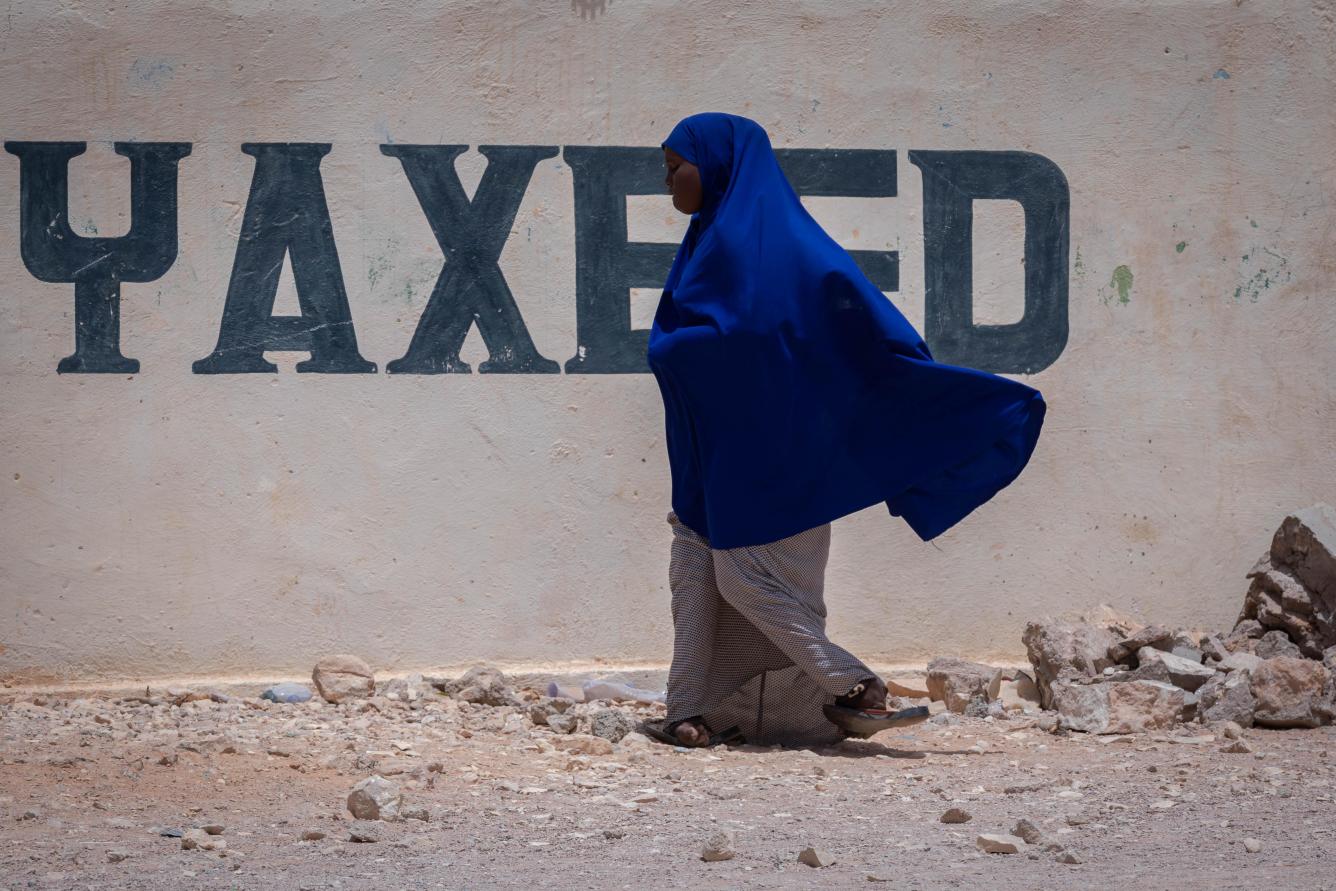 "Creating a safe learning environment for students with disabilities is an important part of a teacher's work. This involves talking to the students about being inclusive, not bullying others and encouraging slower learners. We need to take the stigma out of a person with mental and physical disabilities. They also need to be included when it is time to play. This all helps to build self-esteem," says Said Jama Hersi. He has been teaching Islam, Religion and Arabic to grades 5-8 for 12 years at Kalyaxeed Primary School in Dangoraio town of Puntland, Somalia.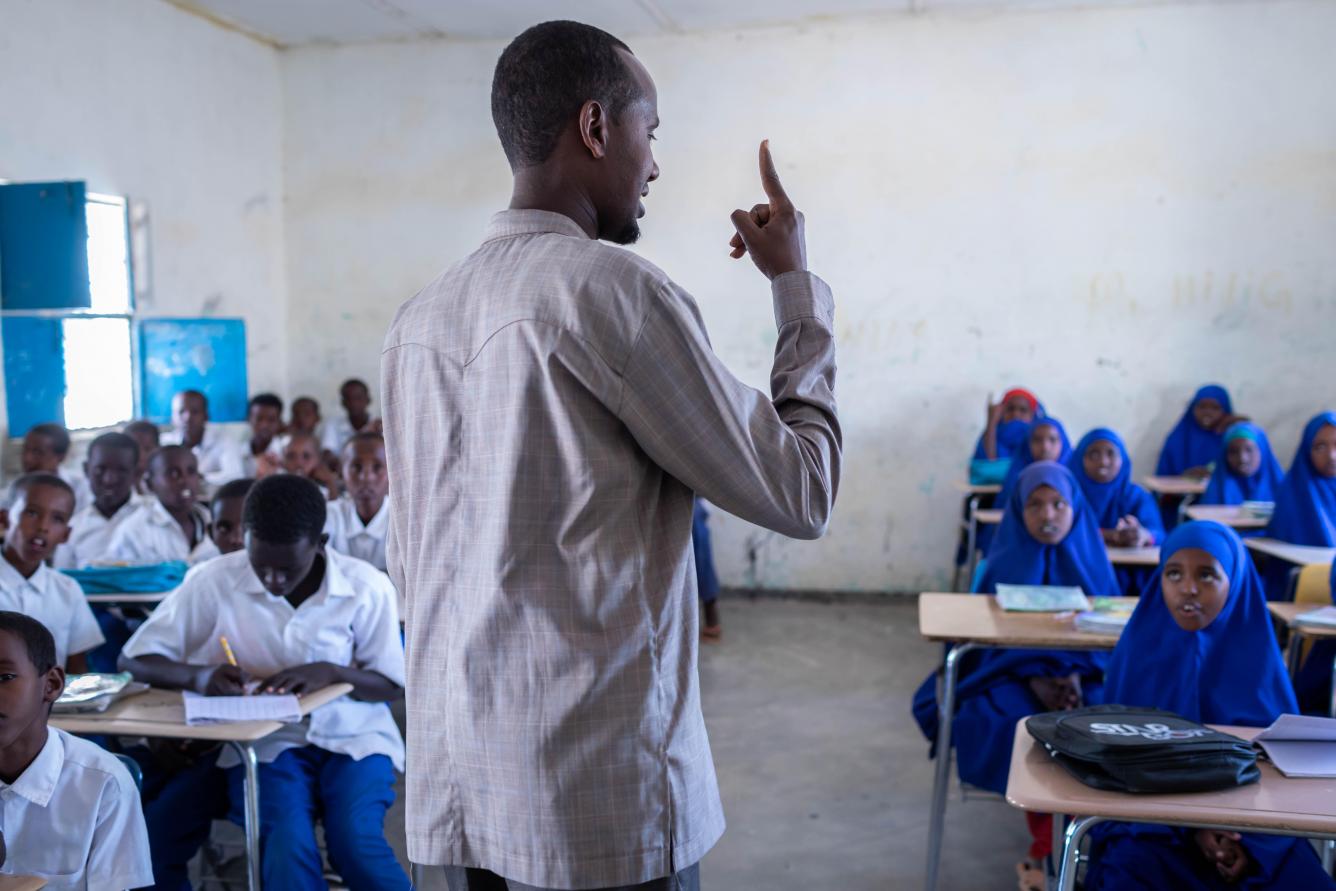 Said has always believed that all children are able to learn, no matter what their physical or mental disabilities. Now that the UNdaunted project launched in his school in August 2021, Said can identify and help children with visible and invisible learning obstacles. "Some children are not able to see very well or have difficulty hearing. I notice this and make sure they are learning." The programme has helped to reduce the stigma towards children with disabilities, not only in the classroom but also in the community. 
UNdaunted is a UNICEF education program rolled out in Somaliland, Puntland, and Galmudug in July 2021 and is supported by the Government of Canada. First, community mapping is done to see how many children require Special Needs Education and how many girls are out of school. Then comes the work of community awareness, as well as the capacity development of education officials, teachers, and Community Education Committee (CEC) members to address education for girls and children with disabilities. The programme is sustainable through monitoring and evaluation, development of specific teaching/learning materials for children with disabilities and school rehabilitation.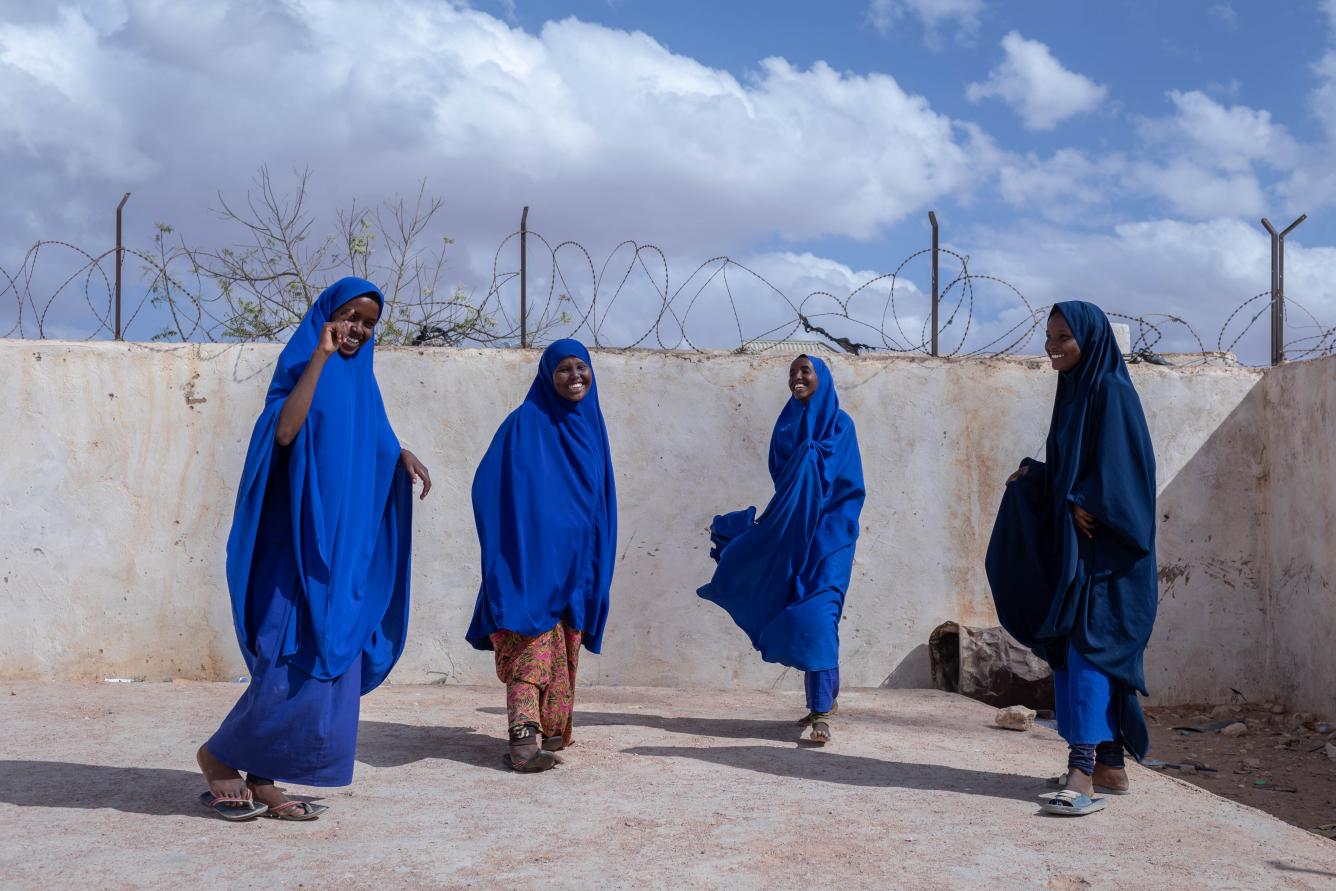 "I am happy when I go to school and can play with my friends. We learn together in class," says Ayan. She is one of the thirty-eight children receiving a scholarship in Kalyaxeed Primary School from the UNdaunted programme, which pays her school fees. The programme also supports 12,323 of the most marginalized students across Puntland, especially girls. 1,200 students are receiving full scholarships, including children with disabilities.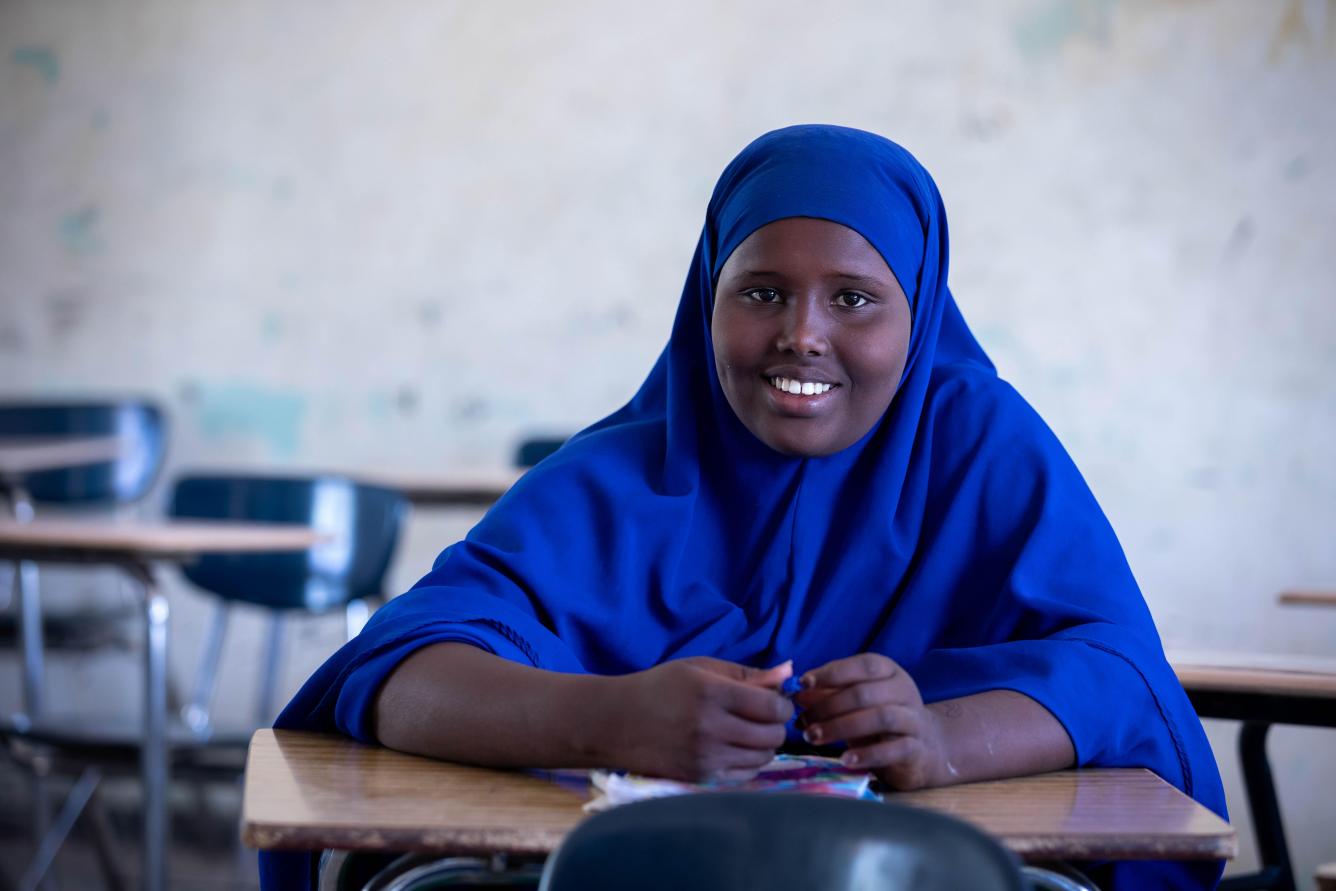 "Attendance of girls in the Kalyaxeed Primary School has increased by 30 students since the programme started creating awareness in the community. Also, children of pastoralists who would not be able to come to school without this scholarship are now getting an education," says Maryan Maxamad Celmi, Chairlady of the CEC. The UNdaunted programme in Puntland has trained 287 CEC members in 41 target schools. 
"One girl who has a hearing disability has joined school due to this programme. She is 13 years old and is learning to write the alphabet for the first time," says Chairlady Celmi. In the coming year, the federal Ministry of Education, through the UNdaunted programme, will transform the Level 1 and 2 Alternative Basic Education (ABE) textbooks into Braille. "Now, we have double accountability - to get girls into the school and to help female students with disabilities get access as well." Excluded children must receive attention now or another generation will lose the opportunity to fulfil their potential. 
Ayan is undaunted by being differently-abled. She says, "The reason I go to school is to get myself educated. As an educated person, I will be able to support my mother, my sisters, my brothers - as well as vulnerable people who need to be supported."