Peter Wyse was born in 1970 in Kamloops, BC. He works from his home studio in the historic village of Clayburn, 75 km east of Vancouver. Peter shares this charming space with his wife, son and a mischievous mutt. His work is represented by galleries across Canada and is collected worldwide. Insatiably curious, Peter takes great delight in the mundane, using his unique style of layering and sanding flat coats of paint to reveal how the ordinary can become extraordinary. Peter is a proud partner of UNICEF Canada, and we're happy to have talked with him to get his perspectives on life, art and what UNICEF means to him.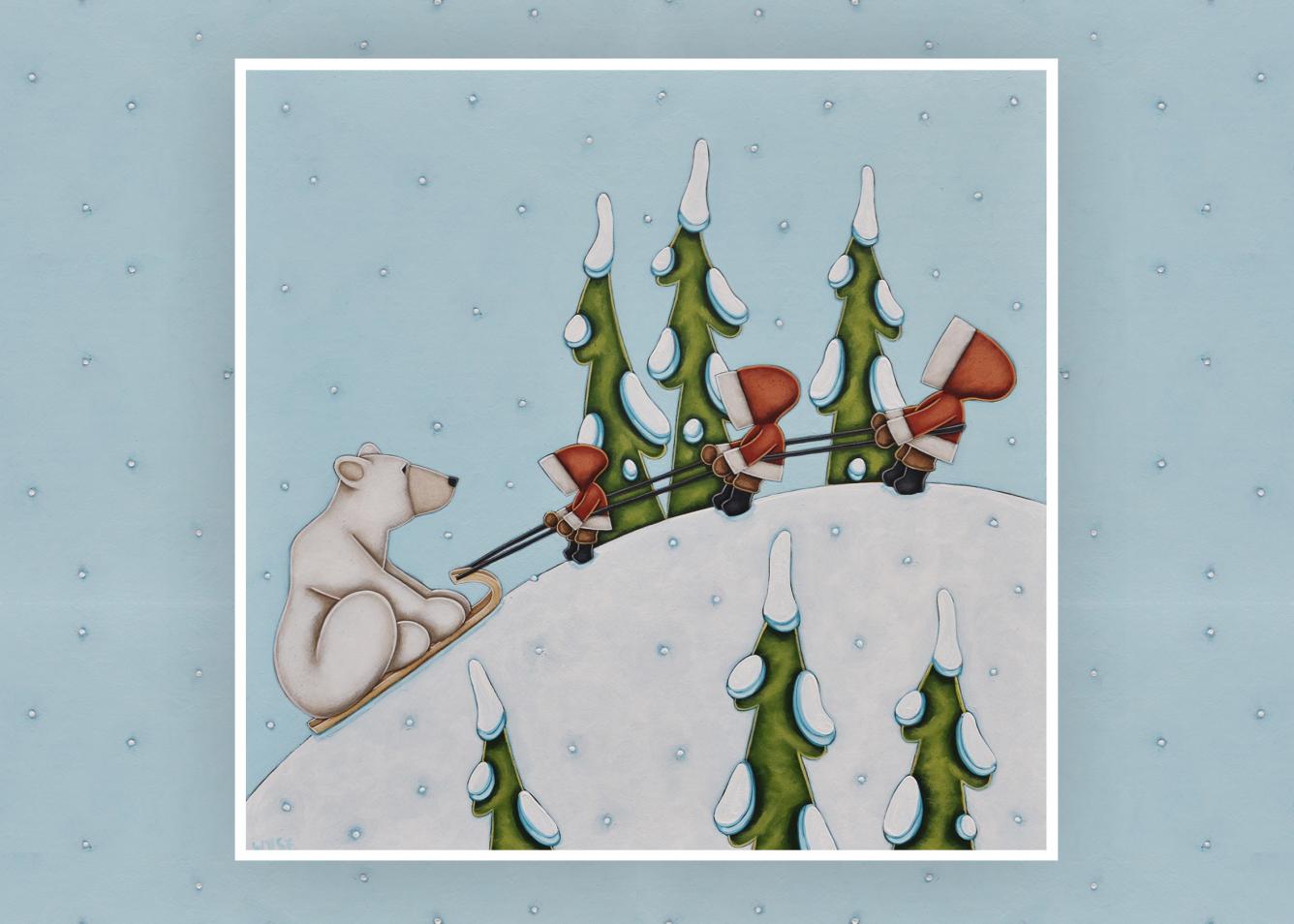 What cause/issue do you most identify with? Why?
I have been incredibly fortunate with my life. Safety, food, shelter were never a concern. I was nurtured, loved, encouraged to pursue my dreams - I won the life lottery. A childhood friend was not as fortunate. So I identify with leveling the playing field - what UNICEF does. Not simply surviving but thriving resonates. Every child should have the opportunity to thrive!
What children's cause/issue are you most passionate about? Why?
One of the perks as a Dad is that I have coached a number of sports that I really had no business coaching...the smiles from the kids were incredibly rewarding. I don't specifically identify with issues like education, health... more that kids should just be kids. Free of worry, to dream. It's what I believe in – and it's what I paint.
What's the strongest memory of your childhood?
My family and I were camping in the Chilcotins in British Columbia. My father and I were creek fishing. We were searching for the perfect pool of still water where the trout would be resting. As we rounded a bend in the creek, my father stopped. He signaled me to be quiet. Just 100 feet away was a grizzly bear and her cubs. We silently backed away and returned to the safety of our Volkswagen van. It was the first and only time I have ever seen my Dad afraid. Funny thing that this memory stuck with me because today I have full respect for the power and danger of these bears. When they appear in my paintings, they are symbols of motherhood: strength and gentleness.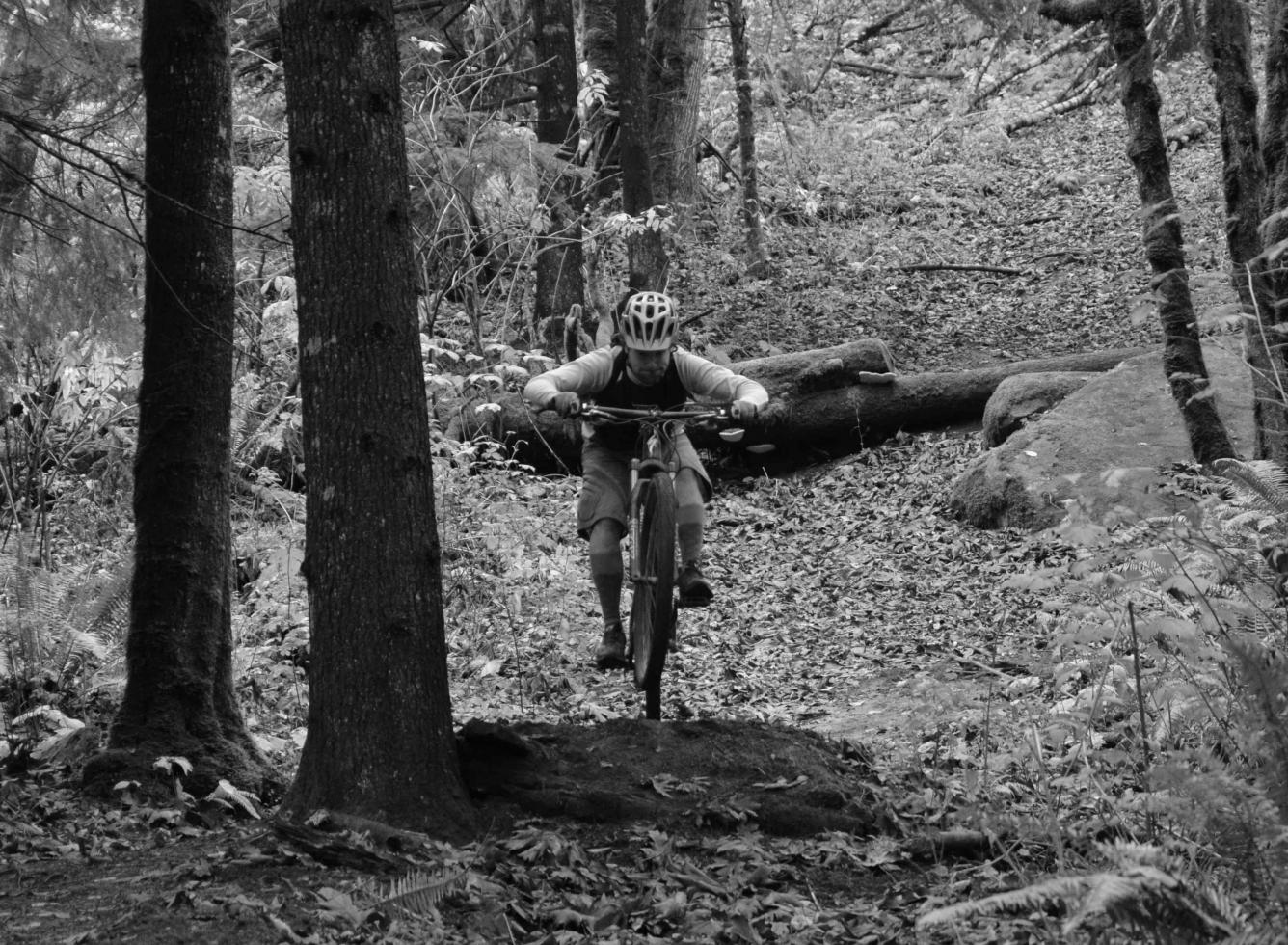 Name something you love, and why.
I love mountain biking. I love the challenge of a climb. The sound and feel of my heartbeat. The smell of the forest. Getting into a peddling rhythm. Wondering where the summit is...getting to the top, catching my breath and then rolling the descent - the flow of the trails. You are completely in the moment. Love it!
What is your dream project?
Back when I was in university, I loved working in the sculpture studio. I would love to develop some of the characters from my paintings into 3-D works of art one day. It's on my to-do list!
What are you most proud of?
This question could really be changed to who....I am most proud of my son Noah. He is a combination of both myself and my wife, but he is his own person. I love how he is completely comfortable in his own skin. I love his integrity, his grit, his sense of humour, his thirst for adventure. I am very proud to be his Dad--even though he kicks my butt on the ski hill!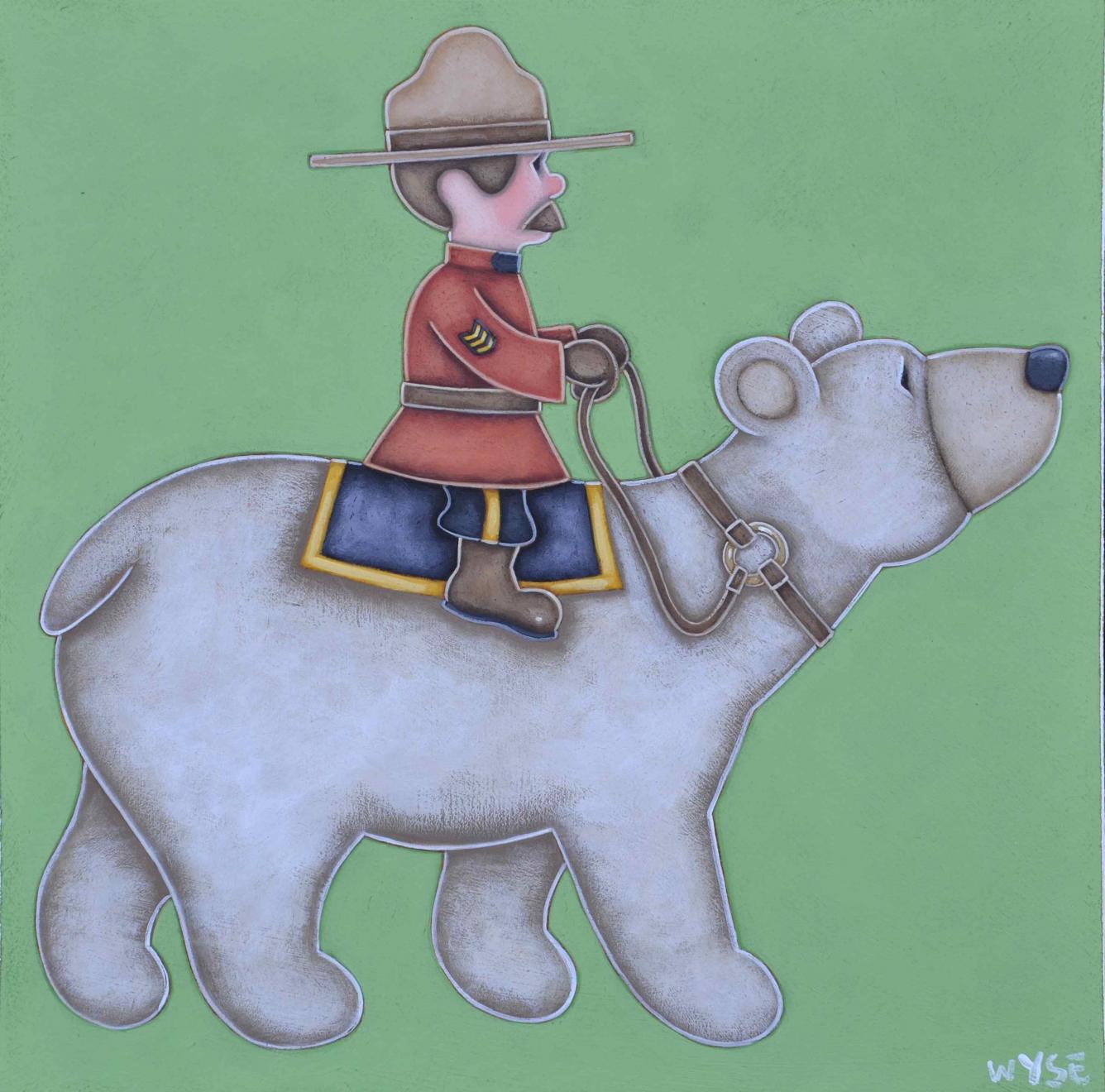 What's the best piece of advice you've been given?
My silly answer would be: "Don't eat any yellow snow." (Thanks Dad!) The best advice? Hmm…my Dad is a wonderful listener and the advice you get from him usually comes from within - he just waits for you to get there. I find that is the best advice - it arrives when you are ready to hear it. The most recent advice I have embraced came from my friend Mike who brainwashed me into entering a trail race called the Valley 'Vertikiller'. While I am experienced riding the trails, running 25 km is tough. He told me not to be concerned with my times, to slow down. I go on these two-three hour runs and I am aware of every single step - you have to be. I seem to be bringing this idea of slowness into my daily life - not necessarily of being slow, but rather being present. Or maybe I am just slow...
What can't you go a day without?
Chocolate!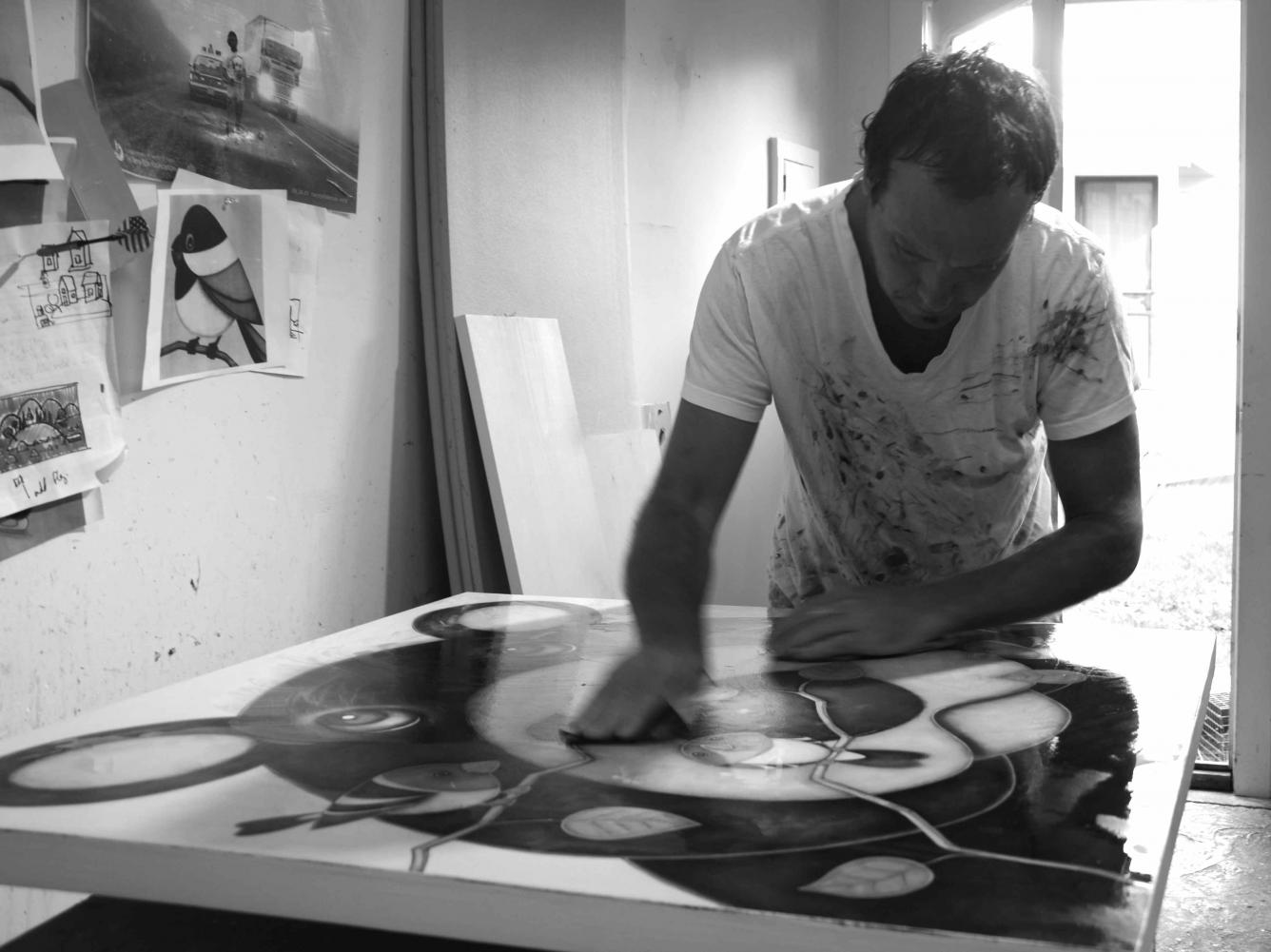 What kind of creative patterns, routines or rituals do you have?
My studio floor and walls are littered with sketches. These are potential paintings, ideas that I ruminate over, a few actually make it as paintings. My painting tools are cleaned and set out the night before. Basically, I am like a messy surgeon. I usually have a list of what I want to accomplish. I usually have CBC on the FM dial, or sports talk radio on the AM dial. A second cup of coffee sits while I get elbows deep into the paint. Though I never drink it, that second cup of coffee has become part of my process. I know, it's a waste...
What does UNICEF mean to you?
In 2005, I was in New York City with my wife and son. We were walking from the United Nations building to our hotel and passed the UNICEF store. After seeing the cards for sale, I remember saying to my wife, "Wouldn't it be amazing to be a UNICEF artist?"  All these years later, it is incredibly rewarding that my artwork on a UNICEF card will help a child. UNICEF means hope to me; it means kids can dream – big, amazing dreams! Becoming a part of the UNICEF team was a proud moment because it means that my own work is making the world a better place. It's an incredible gift that UNICEF has presented me... and it puts a smile on my face.