Born and raised in Mississauga, Ontario, Briar currently resides in Burlington with "the coolest family around". After earning a Bachelor of Commerce degree from The University of Guelph, she explored careers in finance as well as film and television production. Briar discovered her love of art while finger painting with her children one day, which quickly led to a daily endeavor of expanding her knowledge and skills in the realm of visual arts. Her work highlights the mathematical sequencing that is the foundation of our reality. She's always hoping to catch a glimmer of the awe that surrounds us, both visually and emotionally.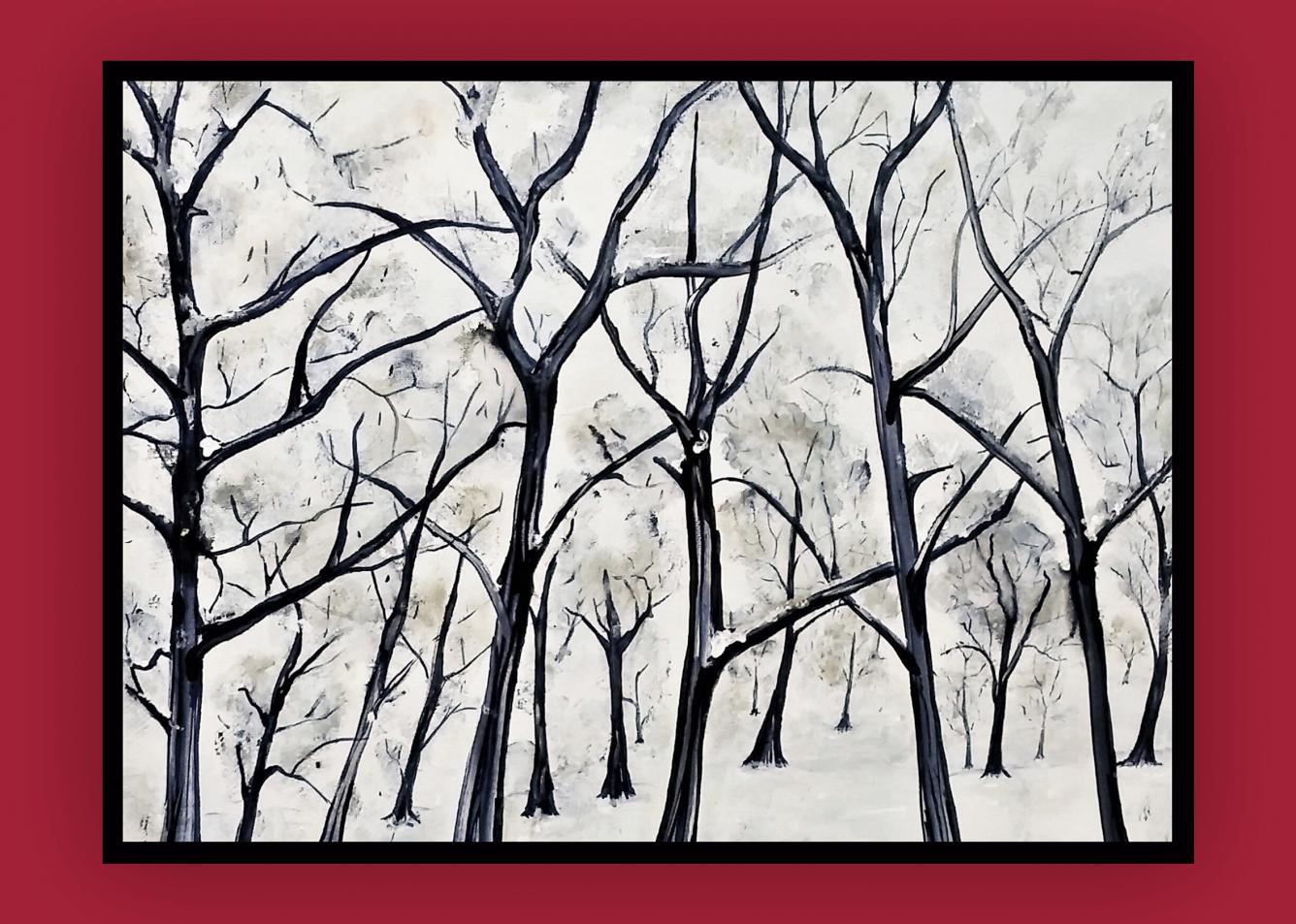 What cause or issue do you most identify with, and why?
In my mind there are two main issues of our times: how we treat each other, and how we treat this planet. I am exploring the connection between the two with my work; representing a point of view and how it can change the lens with which we see the world. How it can change the way we see each other. How perspective affects action. To that end, I believe it is our responsibility to support elected representatives that share a progressive, respectful perspective on the environment and all of its inhabitants.
What children's cause or issue are you most passionate about, and why?
My priority is with their safety and well-being. Every child should be afforded the same right to grow up in a society that ensures their physical safety and well-being and their access to education. It is our path forward as a global society.
Name something you love, and why.
I am personally passionate about the underlying mathematical structure of our universe. I had always been taught to view math as nothing more than a calculation device, but it wasn't until I saw the organic nature of math that I started to realize that it is our only truth. I explore visualizing the math of our nature in my work. I figure if everyone could see and feel how mathematically awesome our physical reality is, we would treat it with more care. If we could all see how physically interconnected we are, we would treat each other with more respect.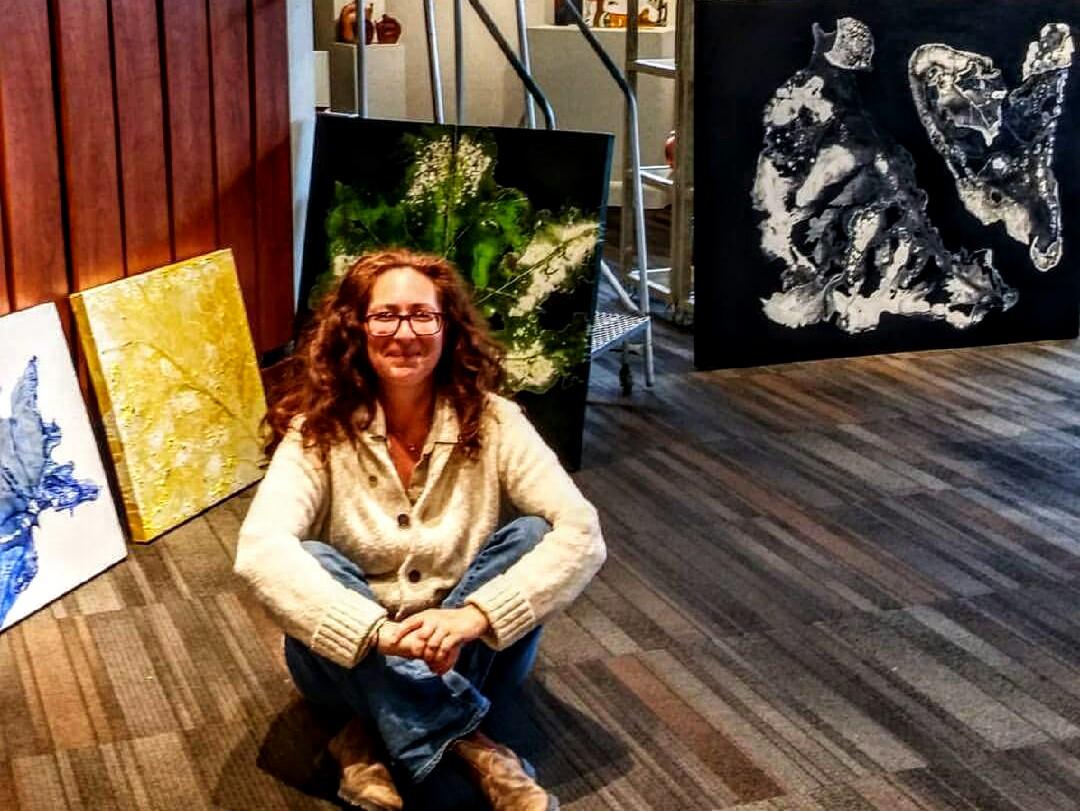 What is your dream project?
My dream project is a traveling, ever-growing, global wall of art. Exploring purposeless art through paint pouring. Encouraging all people of all ages to know the instant excitement of creating something that has never existed before--to feel the wonder of creation. I work in schools and at different cultural events, introducing the technique of pouring paint. This process provides an accessible bridge to the world of art. I would love to take it around the world and show children of all ages and backgrounds that with a few drops of paint, water and some paper, wonderful doors can be opened.
What are you most proud of?
I am most proud of my continuing evolution. I have not let my personal history define or outline my present or future. I am on a constant quest for advancement of spirit and expansion of thought.
What's the best piece of advice you've been given?
The best advice given to me in regards to painting is two-fold: paint/draw every day, and be brave enough to find your own voice—and use it.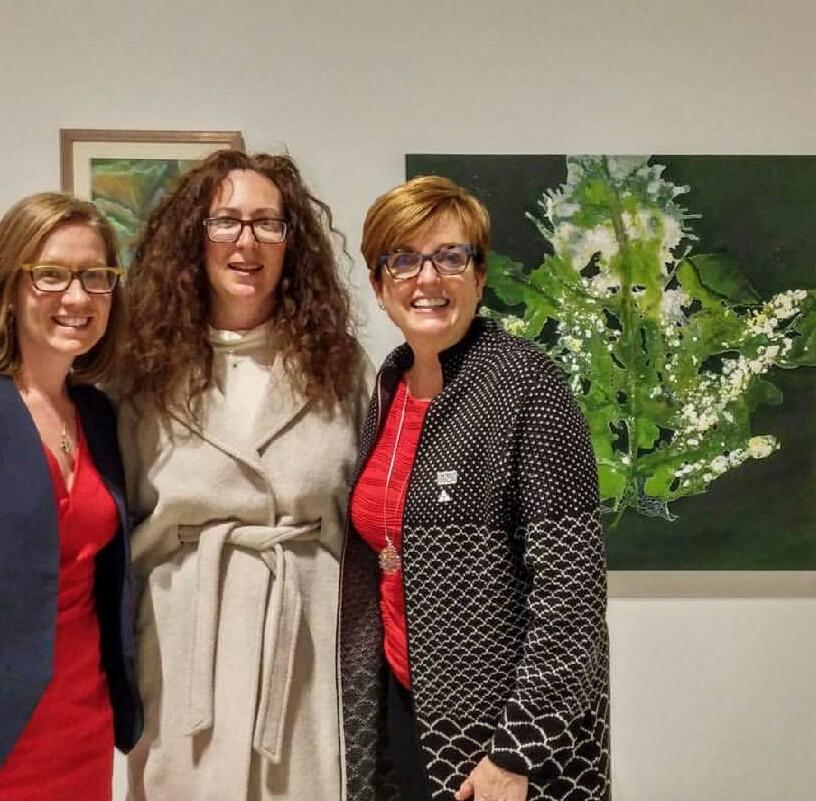 What can't you go a day without?
I prefer to not to go a day without coffee; the people I live with would agree! I also try to paint and draw every day.
What kinds of creative patterns, routines or rituals do you have?
After sending my sweet family on their way, I set off to work. I spend typically four to six hours in the studio, Monday to Friday. The rest of my work day is taken up with administrative duties and marketing efforts. No one tells you that being a professional artist is like running your own business. It is a balance of producing the work, getting it seen and selling it.
What does UNICEF mean to you?
UNICEF has always meant the same thing to me; a safety net for the children of the world. Supporting UNICEF, whether through pennies at Halloween or my artwork, is my way of reaching out to those precious beings that need our help. I can't thank the team at UNICEF enough for all their efforts on our behalf, looking after those who need it the most.