If you suddenly had to leave your home because of conflict or crisis, what would you bring with you? What is so important to you that you couldn't leave it behind?
For many children and youth around the world who are suddenly uprooted, there is little time to plan or pack, and the things they choose to bring with them may become the only possessions they have. Oftentimes an object – however small – can become a reminder to them of the home and life they've left behind, and in some cases, a commitment to the new life they want to build for themselves.
Give the gift of education to a refugee or migrant child with UNICEF Canada Survival Gifts.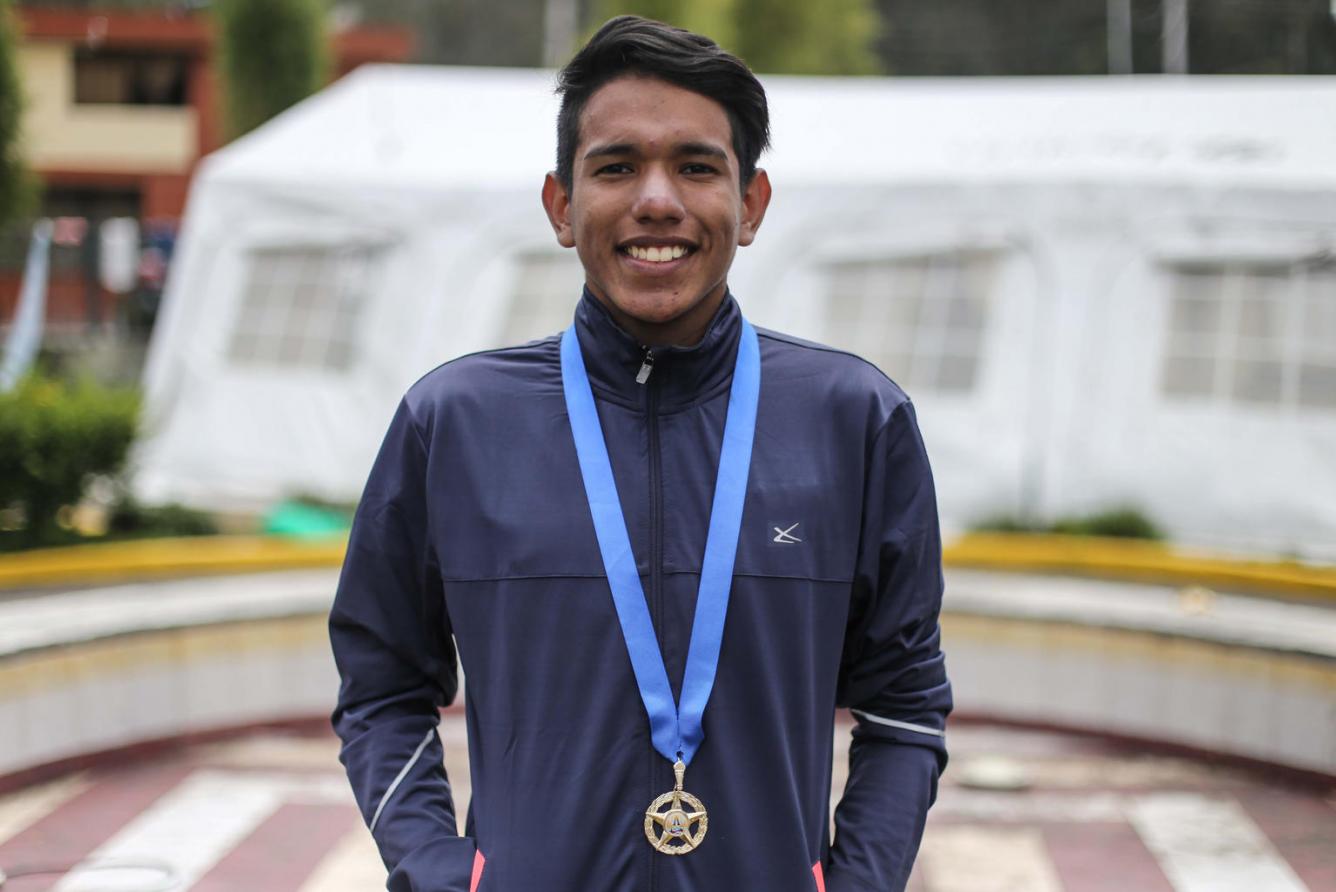 Harold, 17 years old, is travelling from Caracas, Venezuela, to Lima, Peru, to start a new life. When packing to leave, he discarded a lot of things that didn't fit in his bag. But he did pack one special object: his high school medal. The medal, he hopes, represents the first achievement of many he will earn in his life.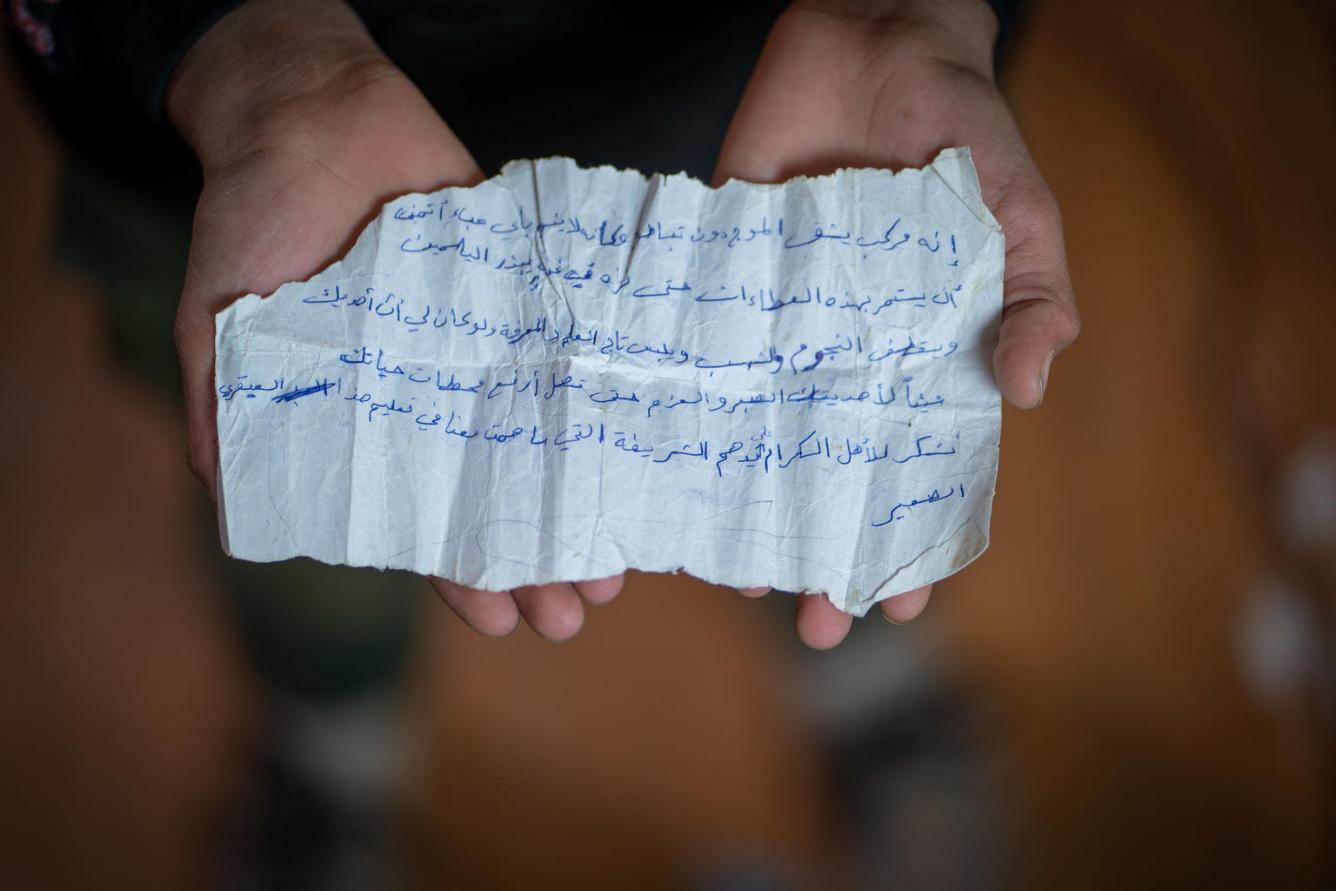 Hamza, 14 years, who lives in Za'atari Refugee Camp, Jordan, holds a handwritten note, from his teacher back in Syria. "This note was written by my teacher when I was in first grade in Syria. It's a thank you letter to my family saying that I am a good student." The note calls Hamza a star.
"I made sure to put it in my bag when we were coming here." Hamza is now in the eighth grade and has made a big effort to keep achieving academically, despite the disruption to his education. "It's important for me to keep it because it reminds me of when I was the best student in my class."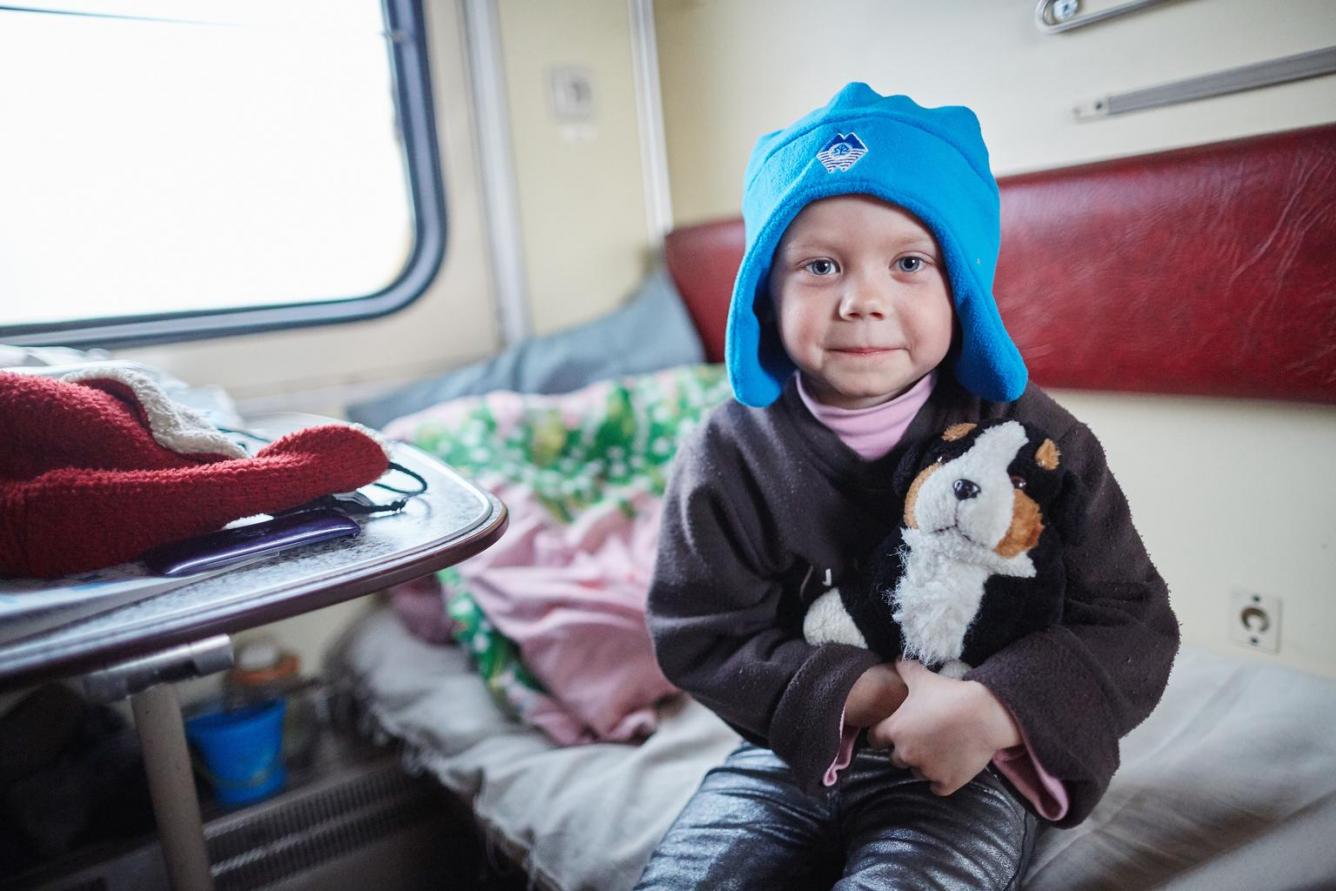 A young girl from Sloviansk, eastern Ukraine poses with her toy dog, the only thing she was able to retrieve after her parent's home was destroyed by missiles. She now lives in a train car with her mother at the Sloviansk central station.
Agnes Sida, 17, lost her baby boy Given days after arriving in Uganda. He had contracted Malaria during their journey from South Sudan, where they were fleeing the ongoing war and conflict. His hat is one of the few things she has to remember him by.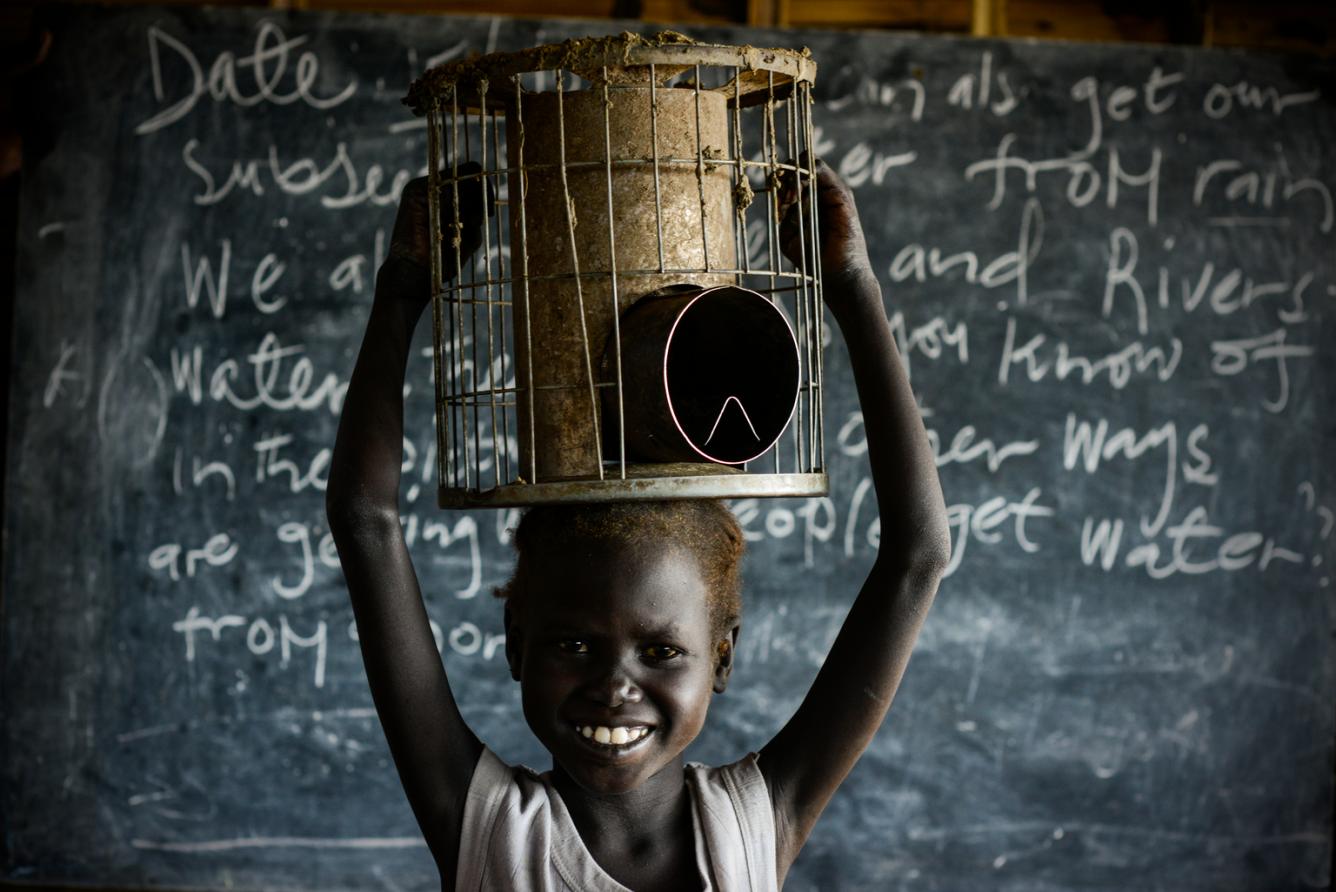 In the Bentiu Protection of Civilians site (POC) in Unity State, South Sudan, Nyaboth, 6, holds her family stove that she carries to school to sit on during class. "There is nothing to sit on at school and as soon as I bring the stove home my mother needs it straight away for cooking," she says with a smile. "The war brought me and my family here. I saw so many bad men with guns shooting people, I saw so many wounded. It made me very sad, it was so bad and it made me sad. I am very happy at school, my favourite subject is math. I live here in the POC with my mother and I feel safe."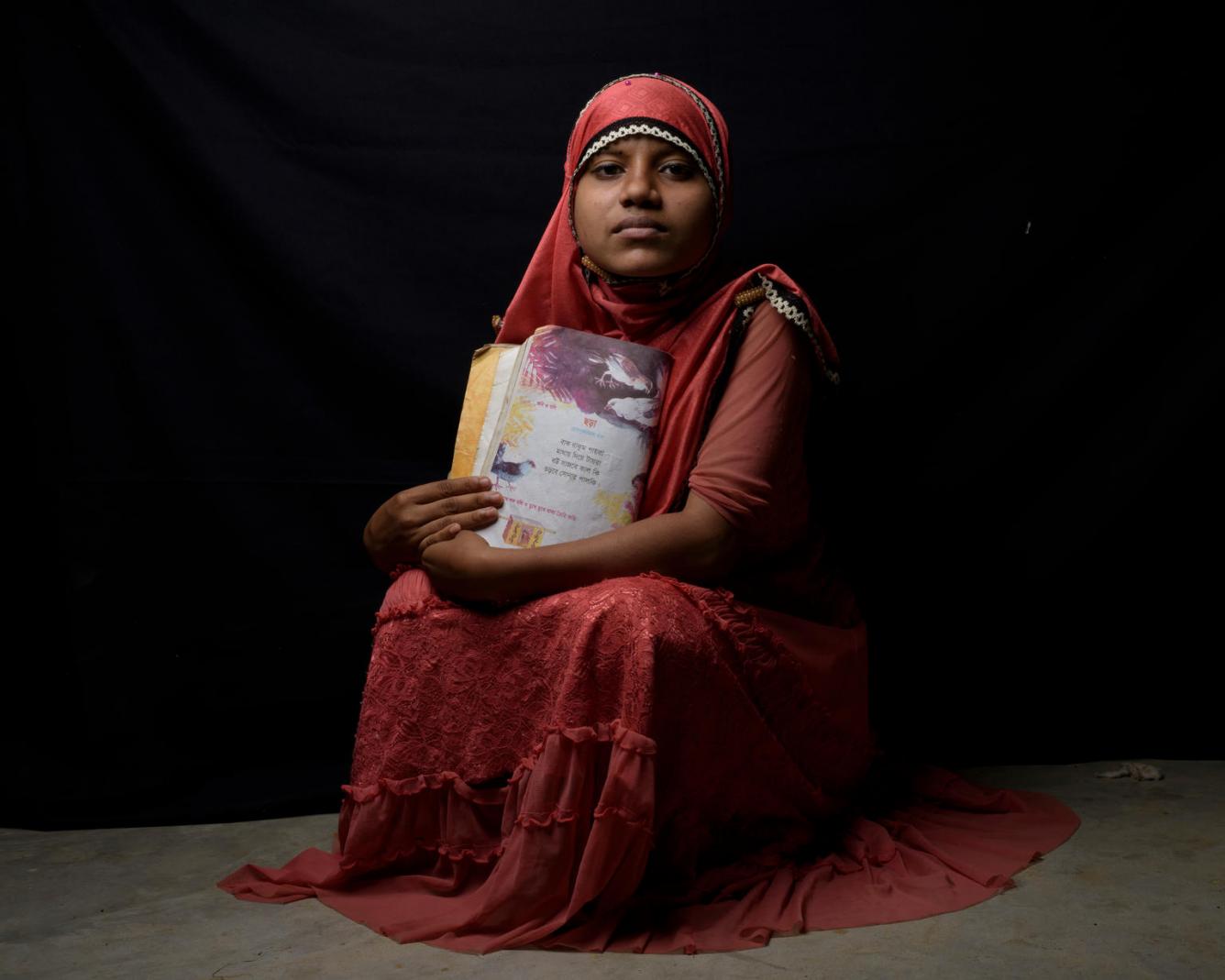 14 year-old Rohingya refugee Tasmin Akter holds her favorite book of poetry at a UNICEF-supported project in Kutupalong refugee camp in Cox's Bazaar, Bangladesh. "When I take a decision for myself, like deciding to read a Bengali poem at home, I feel strong," says Tasmin. When asked if she had a message to share with women and girls around the world, she replied, "Please, please don't get married before 18."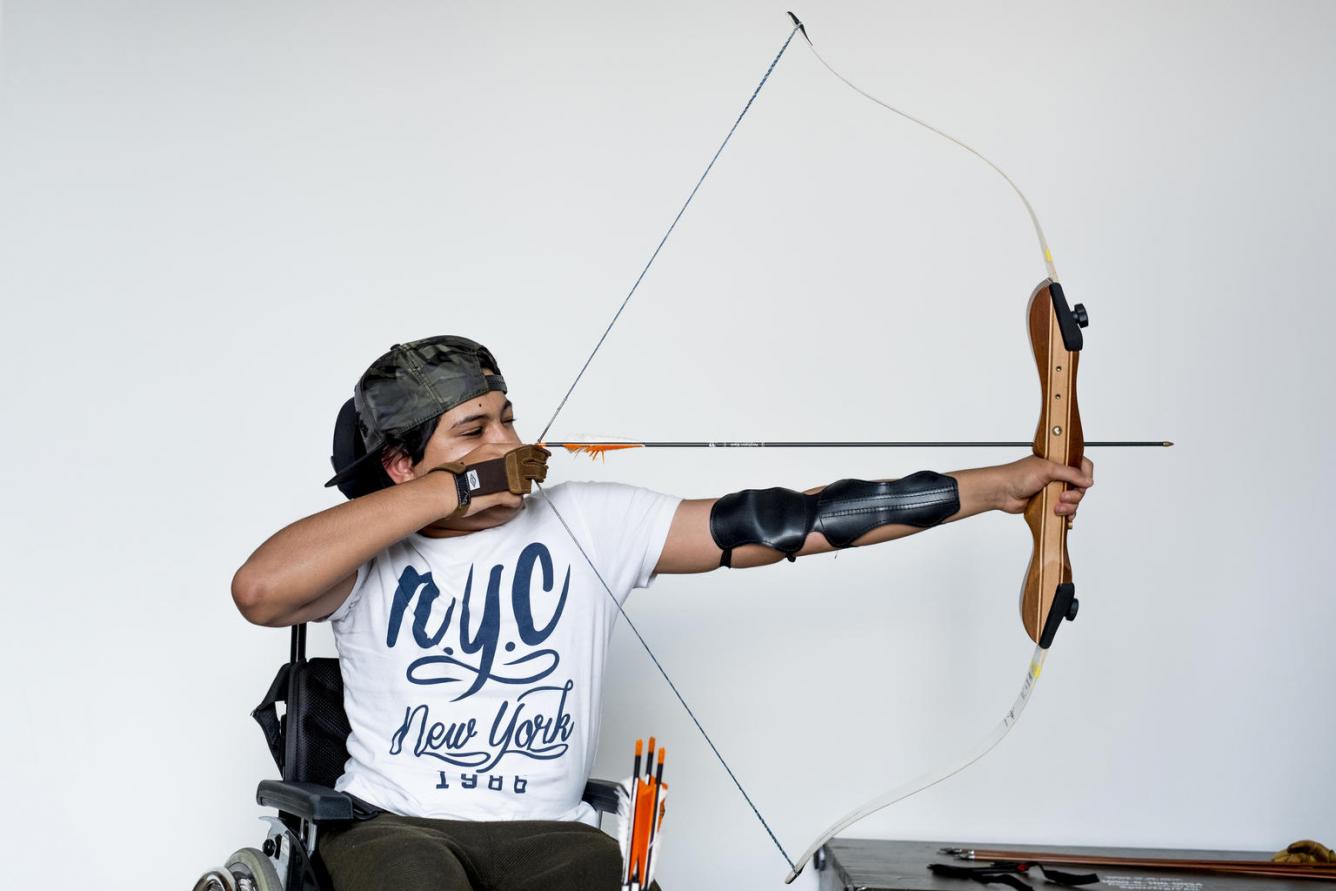 Sajad Al-Faraji, 16, sits for a portrait during his archery practice in Vienna.
"In Iraq, we had a toy bow, and we shot the mirror with suction cup arrows. We never had the chance to use a real bow, so I was surprised when I found out I could do archery at school." Sajad said, "When I was in Iraq I had dreams, but there was nothing there, so I couldn't do it. So I always kept my dreams a secret. When I came here, I saw things are easier, and people in wheelchairs can do anything. There are so many options in front of me now, it's not like before."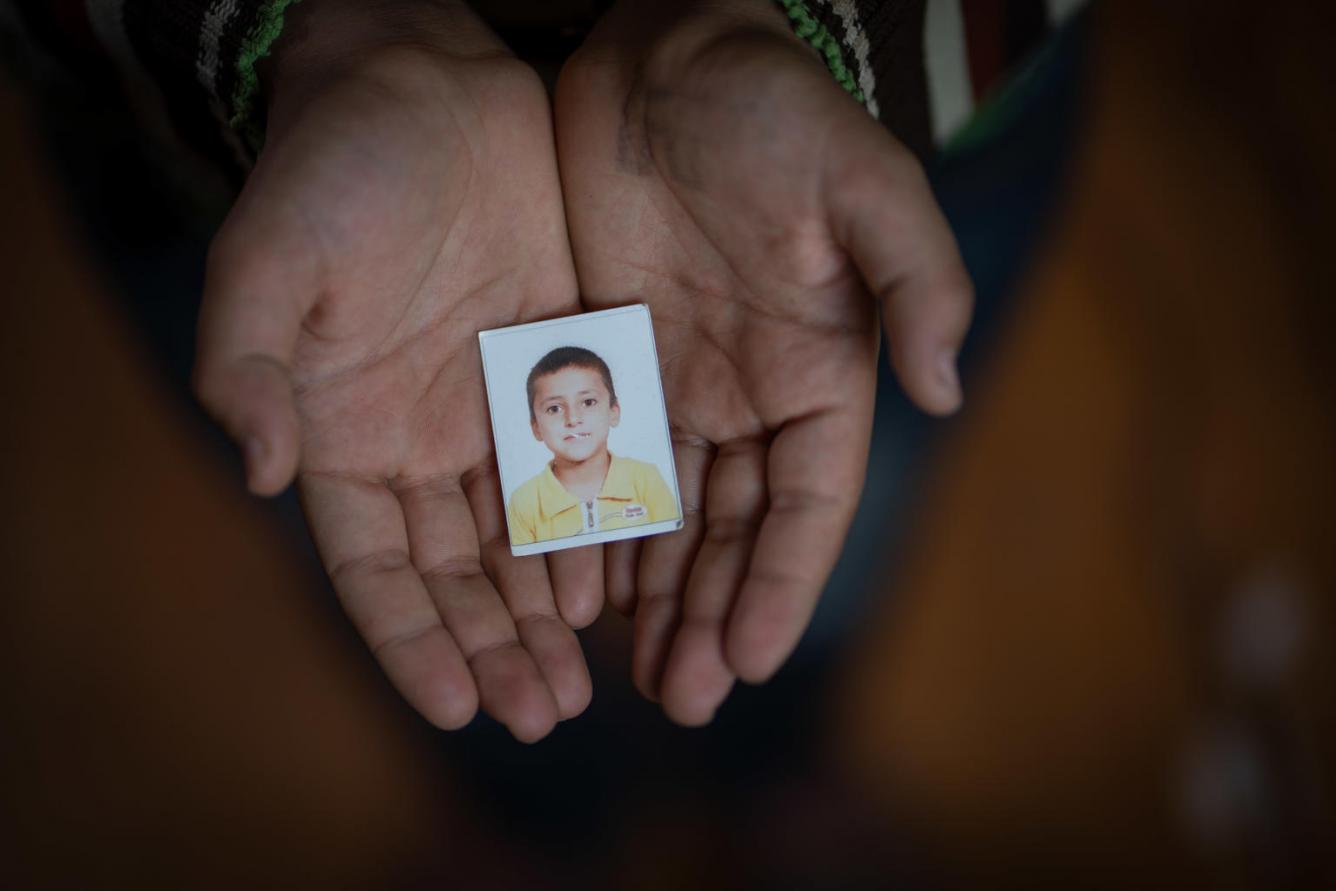 Yahya, 13 years, holds a passport photo of himself, in Za'atari Refugee Camp, Jordan. "This is a photo of me. It's my memory. It means a lot to me because it was taken for my school registration form. I was in the first grade for only one week and then we had to come here."
He keeps his photo safe so he can remember his past when he looks at it. "This photo is part of my childhood. When I look at this photo, it makes me smile to see myself and I'm happy to have a memory of when I was younger in Syria."
The Global Compact for Migration is the first-ever international agreement on a common approach to international migration in all its dimensions. UNICEF asks all countries around the world to consider the benefits and opportunities safe and orderly migration offers; the potential the Global Compact for Migration has - especially for children and young people; and the need to take local, national, regional and global action to protect all children who have been uprooted.
Read more on the Global Compact for Migration here.
Give the gift of family with UNICEF Canada Survival Gifts.