Why We #GiveAVax: Stories from around the world
---
To date, more than 80% of eligible Canadians have received at least their first dose of a COVID-19 vaccine. But the situation is very different for families and communities in low-income countries, where less than 2% of the population have received at least one dose.
UNICEF – working in partnership with GAVI, CEPI, and the WHO – has been tasked with delivering 2 billion doses of vaccines from the point of production to people in some of the world's hardest-to-reach places by the end of the year. That's an ambitious goal, but with UNICEF's years of experience in providing vaccines for almost half of the world's children, we are more than prepared.
To understand why it's important that Canadians #GiveAVax – and join us in delivering COVID-19 vaccines to people in need – we spoke with healthcare workers and citizens in different countries, who were able to receive a COVID-19 vaccine from UNICEF.
Check out their stories below, and then join us to #GiveAVax by donating today >>
Burkina Faso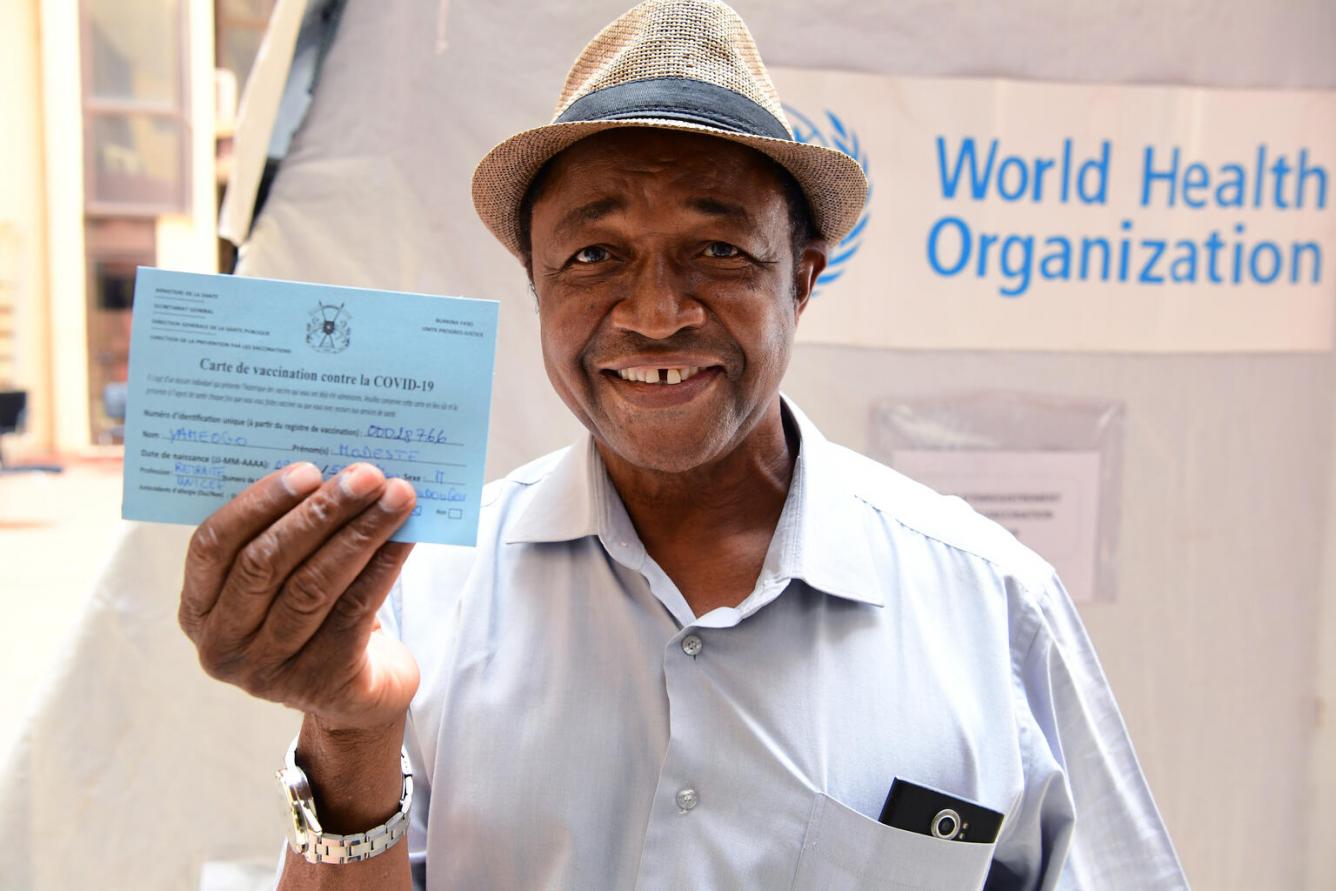 Modeste, 63, a retired UNICEF staff members shows off his vaccination card, after receiving his first vaccine dose at a clinic in Ouagadougou, the capital of Burkina Faso.
Modeste is also a traditional chief for the village of Koudougou, and sees getting vaccinated as a responsibility to model vaccine acceptance for village members. "I want to be an example for all the people in the village and I want to sensitize them about the importance to be vaccinated," he says.
Cambodia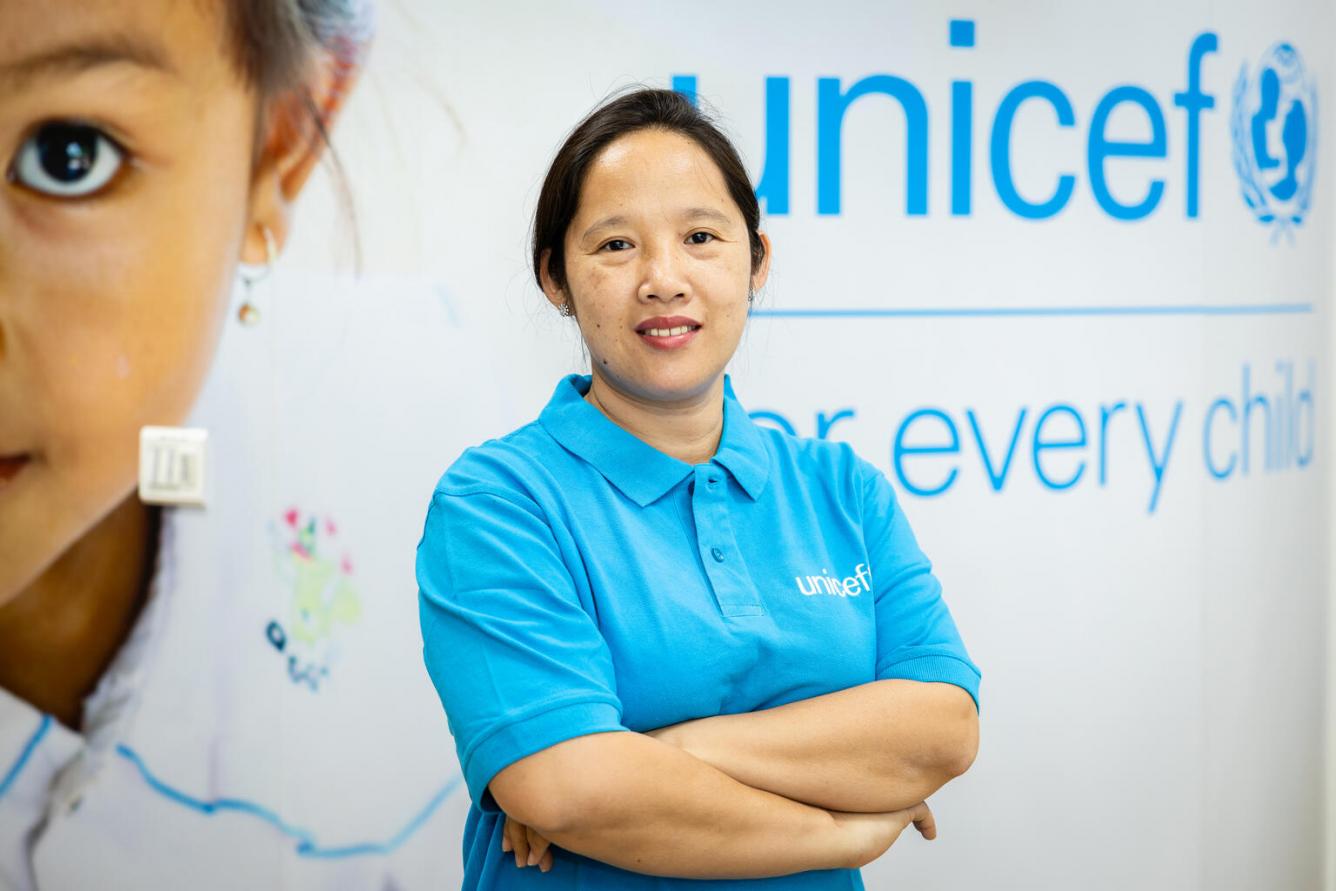 Keang Sok, who works as a Supply Officer for UNICEF Cambodia, was on hand to help receive Cambodia's first delivery of COVID-19 vaccines from UNICEF and COVAX.
"It was an extremely exciting moment. For me, my family and community. It was a symbol of hope," she says. "This vaccine will help keep communities safe, help us bring back the economy, open schools for children and allow them the freedom to play like before."
"Currently, because of the school closures, children have had to do distance learning and have missed the opportunity to interact with their friends and teachers. This vaccine has brought hope for us all."
Democratic Republic of the Congo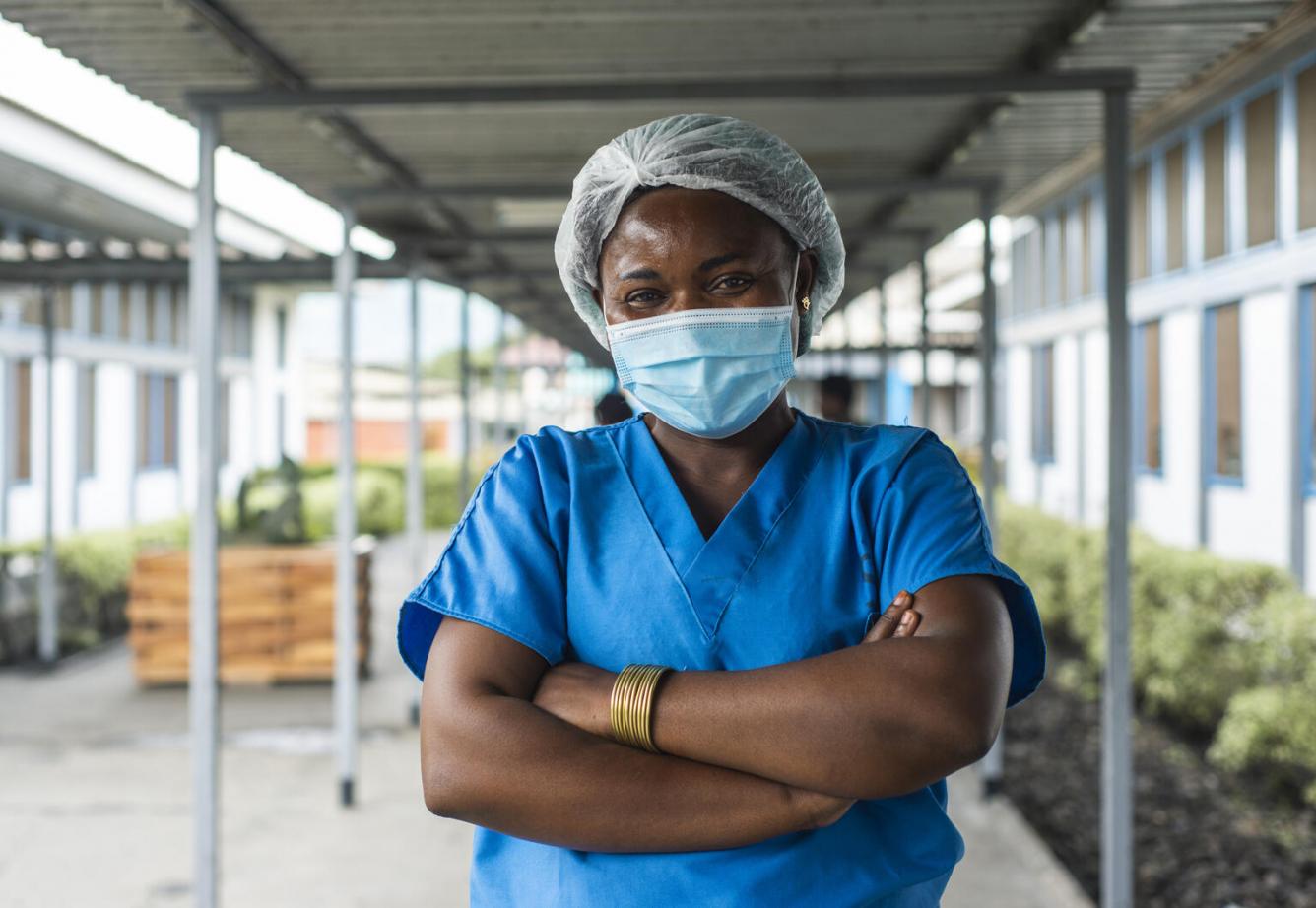 Jeanne Lusungu, a nurse from Goma, poses for a photograph at the provincial hospital of North Kivu, DRC.
"The pandemic has affected me a lot. At the start I left home, I left all my kids here at home I was afraid to stay home and infect my children and my whole family. At first, I was scared, but after 5 to 6 months I realised that we can live with the disease. Since the start of the vaccination campaign supported by COVAX and UNICEF, I have been seconded to the hospital vaccination centre," she explains. 
"I vaccinate dozens of people every day, each time with the certainty of contributing to the protection of my fellow citizens. Working in the medical world is demanding, tiring work, but I believe in the usefulness of what I do."
Lao PDR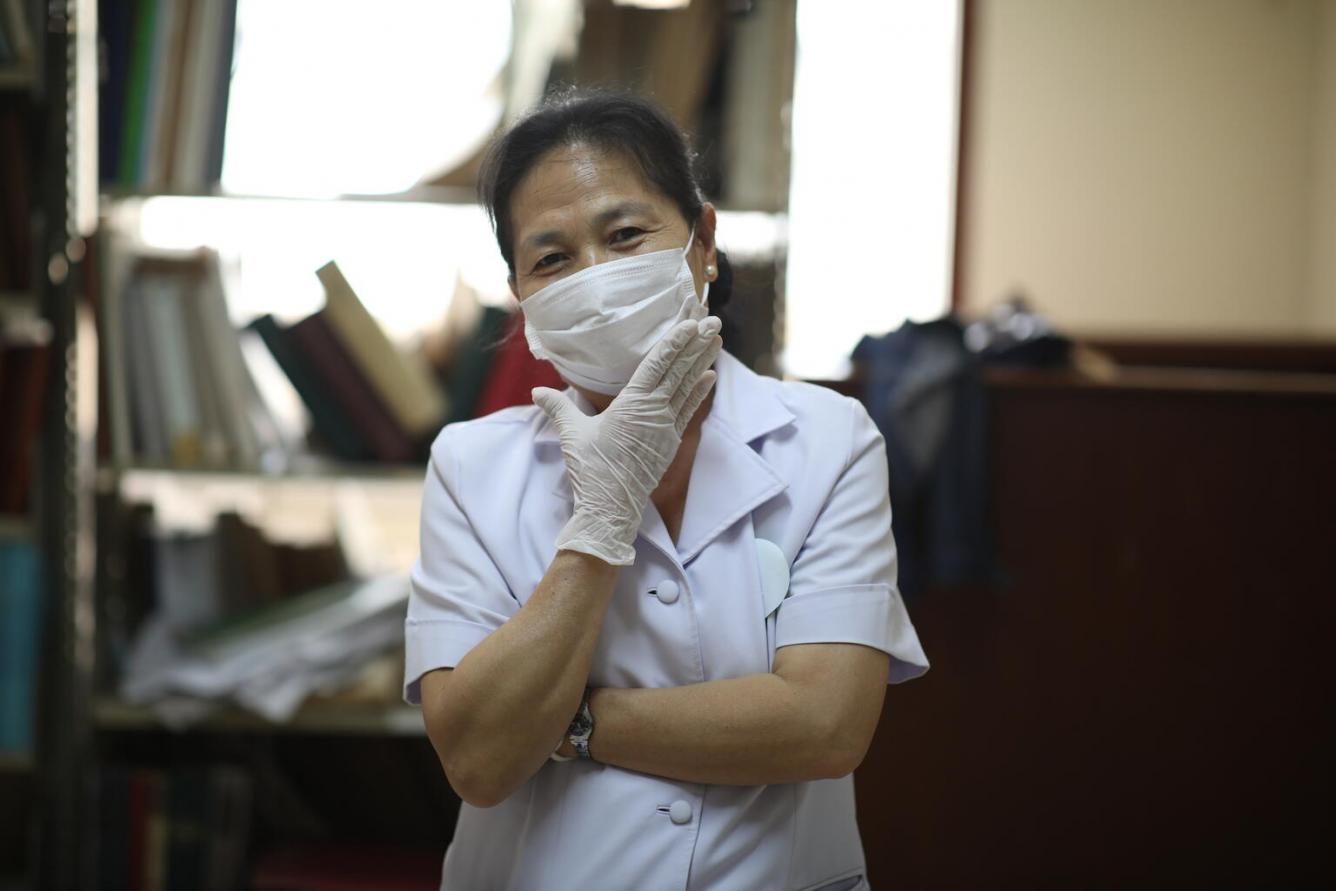 In April 2021, Lao PDR received its first 132,000 doses of COVID-19 vaccines through the COVAX facility. Vaccines were first delivered to high risk populations, before the campaign was expanded to all eligible residents of the country.
Somsouk Khounmany is a nurse at Mitthaphab Hospital and was on hand to support the vaccination campaign. "All Lao people are like one huge family to me and so I feel very proud to be able to provide them with vaccinations against COVID-19," she says.
Mauritania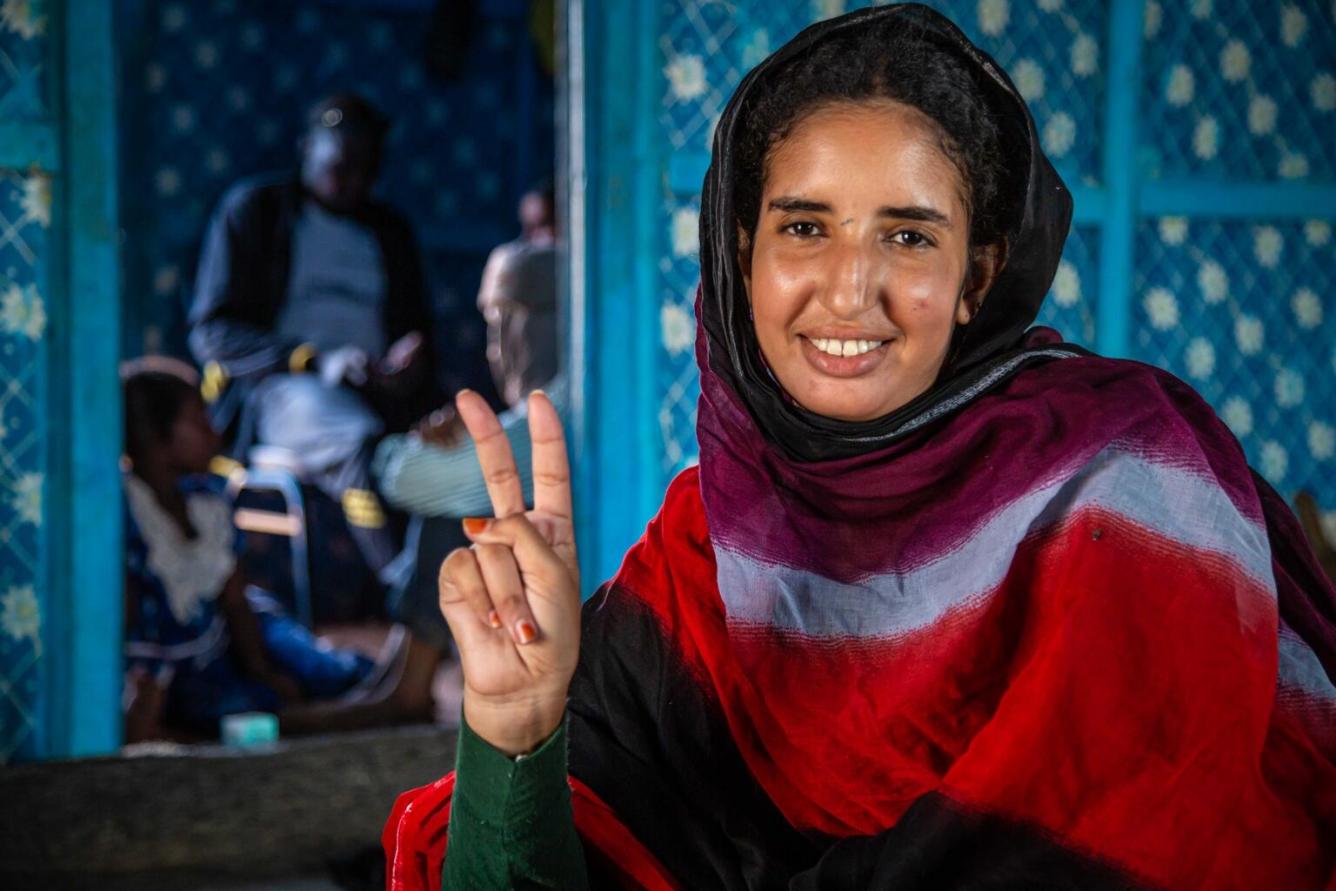 Combatting vaccine misinformation among Malian refugees living in Mauritania was an important goal for UNICEF Mauritania, so when Mariam, 25, who lives in M'Berra refugee camp, heard of their efforts, she stepped forward to become the first woman in the camp to receive a COVID-19 vaccine.
"Here (in the camp), we often face misinformation," she says. "Many people are illiterate, so it's 'word of mouth' that prevails, you know? A few weeks ago voices reported that the vaccine could be dangerous, which is obviously not true, but people decided to believe the rumors rather than refer to official sources."
"When I heard that the vaccine was available, I wanted to be vaccinated. As a woman, I have an important role to play for two reasons: first, I show the way to my friends and other women in the community. Second, I hope that my action will motivate men to get vaccinated. Now that a woman has done it, they can't hide anymore!"
Nepal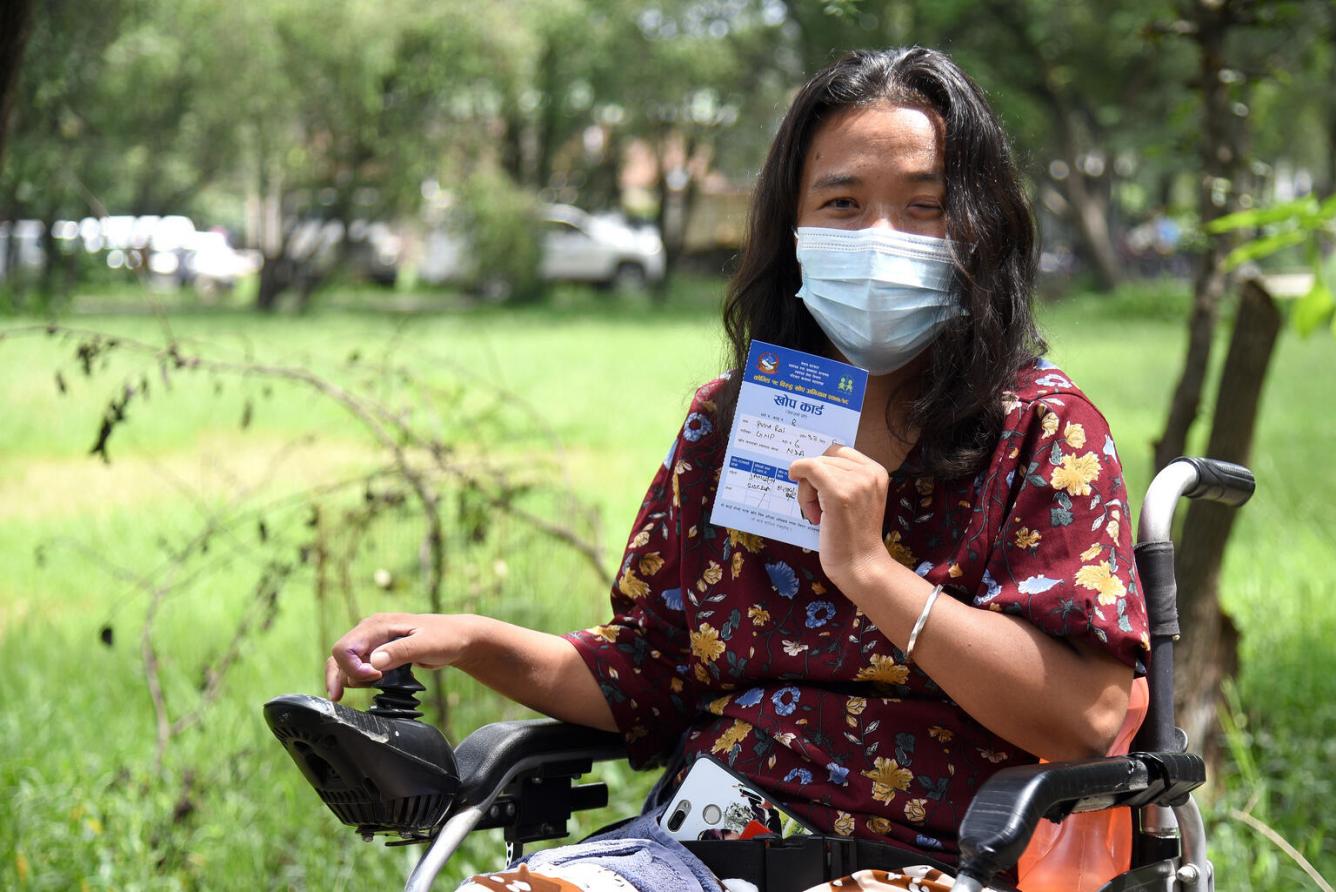 Outside the Nepal Disabled Association Khagendra New Life Centre in Jorpati, Kathmandu, Puna Rai, 33, shows off her vaccination card, after receiving her first dose of COVID-19 vaccine.
"Before [the vaccine], we were in a state of constant worry about getting COVID-19. Now, there's a sense that we are at least safer than we used to be. It's difficult for people like [me] to get around. We had heard that vaccines were being given at hospitals, but it wasn't as easy for us to access. We weren't sure we would get the vaccine. But we've gotten it now, and I'm very happy."
Only by working together can we bring an end to the COVID-19 pandemic, for everyone, everywhere. Join UNICEF Canada to #GiveAVax today.