Afghanistan is just one of three countries - along with Nigeria and Pakistan - that still carries the polio virus. Remote and inaccessible areas, and distrust of vaccinations often hamper eradication efforts.
Every year, UNICEF- and WHO-supported polio workers vaccinate nearly 10 million children during each of the three National Immunization Days across Afghanistan, in addition to smaller campaigns in priority districts.
Canada is helping to lead the fight against polio; in 2018 the government of Canada pledged $45 million dollars to UNICEF to help aid workers around the world – including in Afghanistan – eradicate polio for good.
There are 70,000 committed polio workers in Afghanistan, and many of them are women. The need for female polio workers is critical, because only women are allowed to access a family's home to check that every infant child has been vaccinated.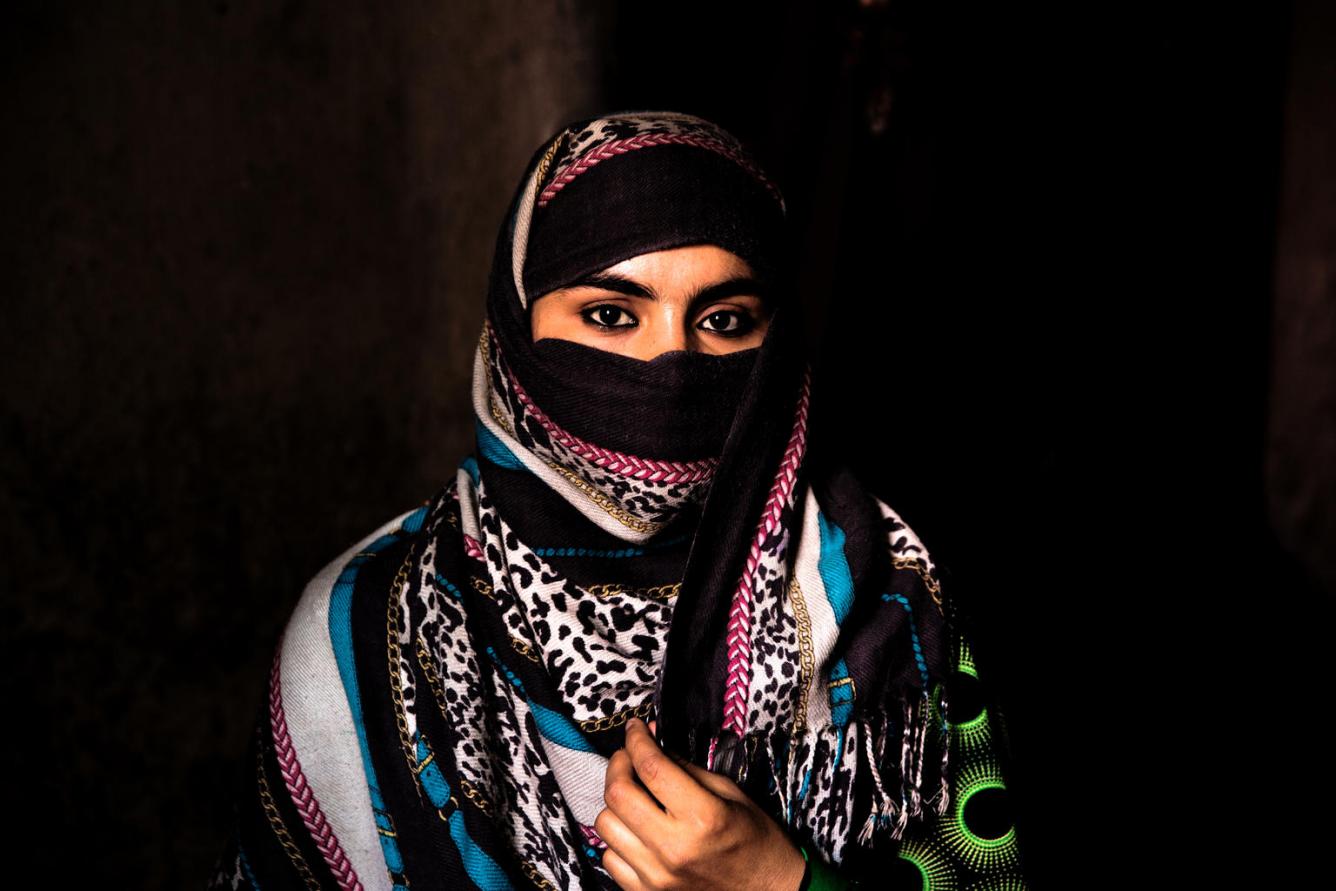 Women on a mission: The story of a polio vaccinator
Afia [NAME CHANGED], 19, is one of 70,000 committed polio workers in Afghanistan. She works with one of the largest female workforces in Afghanistan: a national team, supported by both UNICEF and the World Health Organization, fighting polio. Afia's job is to educate families about polio and to encourage vaccination. 
"Where I live, it is not safe for a woman to show her face. It is not easy to be a woman or child here. My cousin is just 11 years old and she is already engaged to be married soon. I am lucky… [my father] let me go to school and I have no pressure to get married, because I support my three unemployed brothers. However, if I wasn't working I would also be forced to marry. My job is not just saving children's lives, it is saving my own."
A national team of polio workers - supported by UNICEF and World Health Organization - to reach every child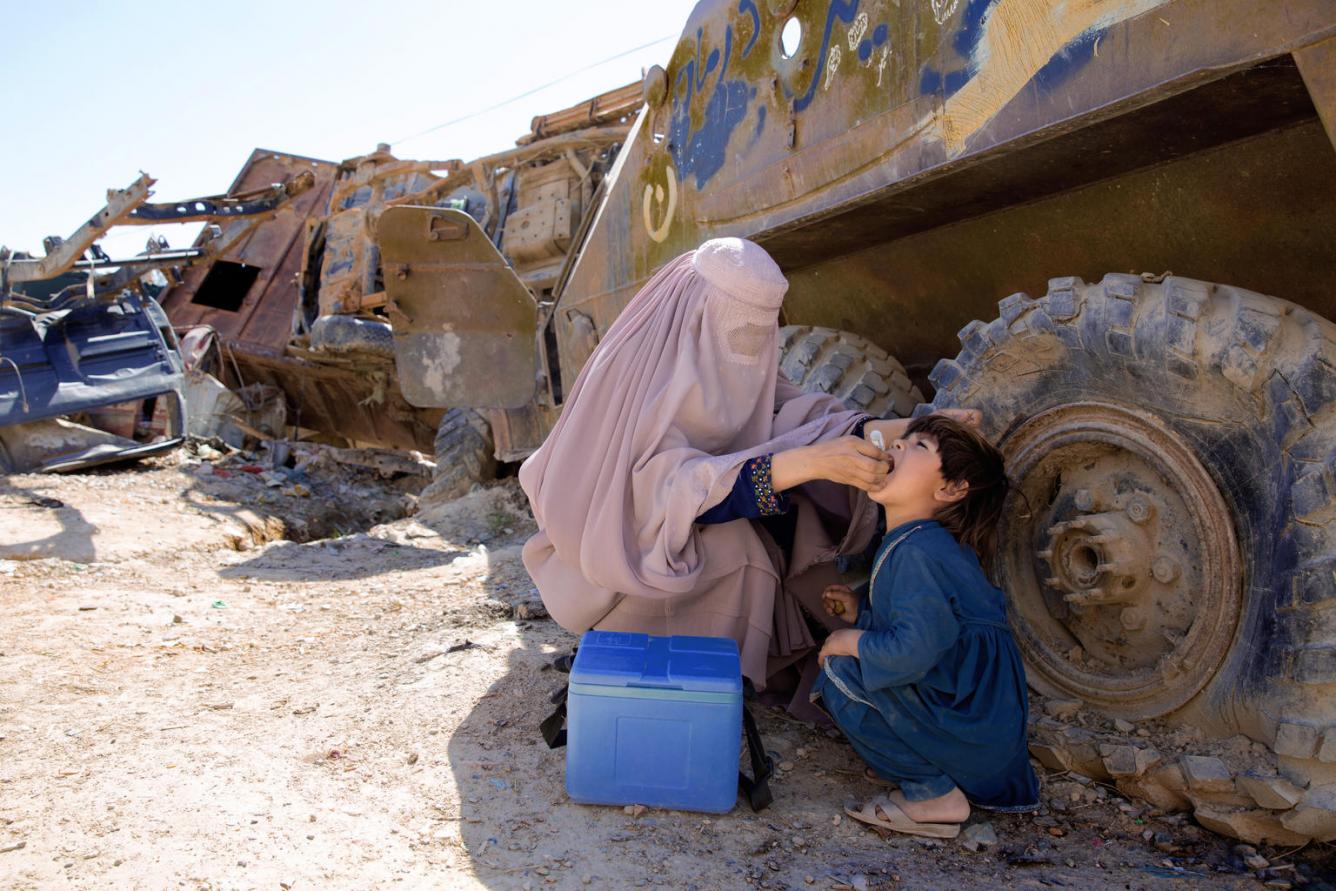 "In my country, guns and tanks are common. We don't even think about it. I come [to the barracks] to speak to parents about vaccinating their children. One of the biggest challenges I face is families that refuse the polio vaccine. They say it is unsafe, or haram [forbidden by Islamic law]."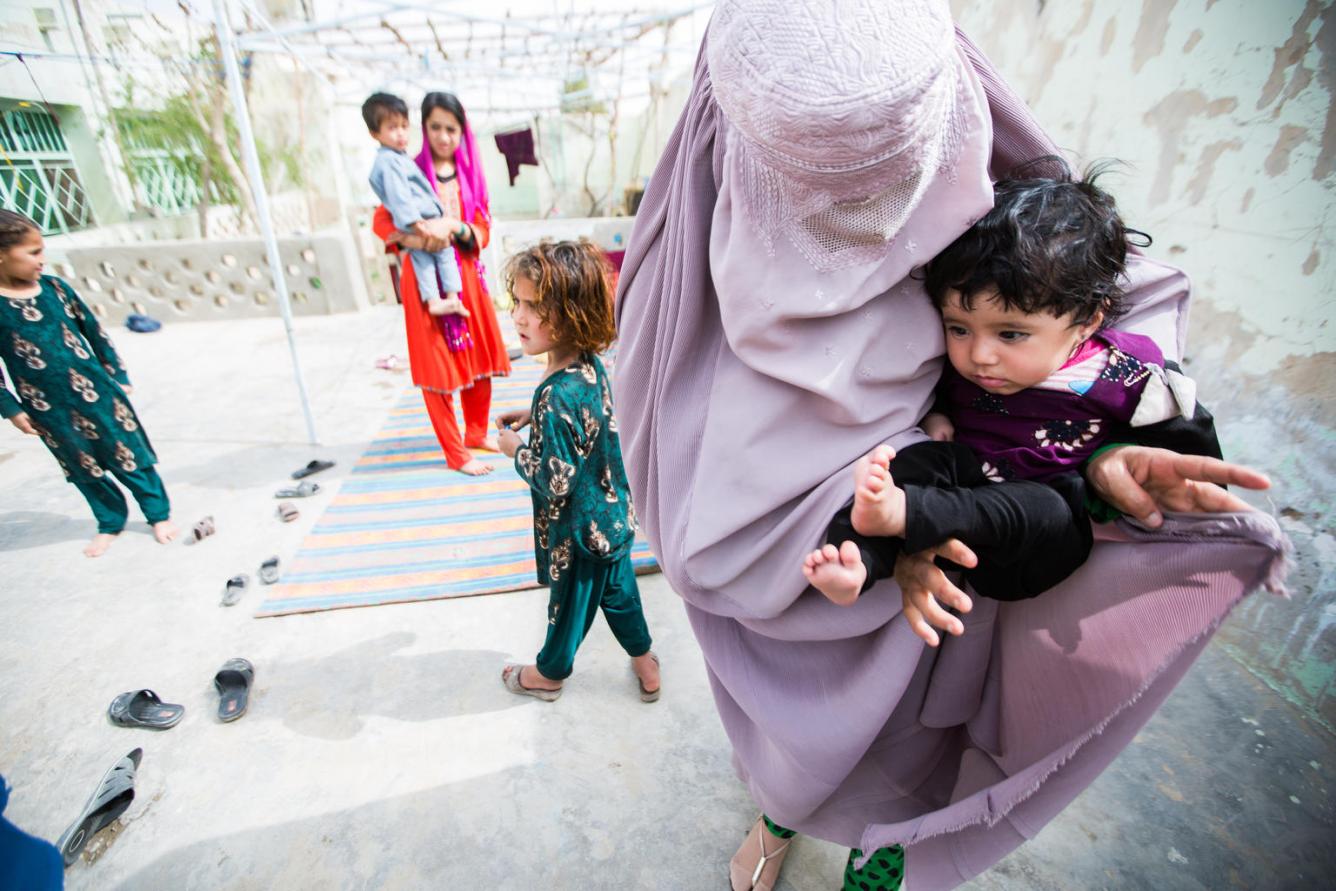 In southern Afghanistan, most women are forbidden from working outside the home. But a national team fighting polio is a special case: it is one of the biggest female workforces in the country. Afia fearlessly travels throughout her community to educate families about polio and encourage vaccination, because she believes that no child should be paralyzed from polio.
This little boy is sleeping when vaccinators arrive at his house, and he is lucky they are female, otherwise he might have missed the vaccine. Men are not allowed inside a private house unless they are immediate family members. This is why female polio workers are so critical. Over 35% of community mobilizers working on polio campaigns are female – a huge number, given the context.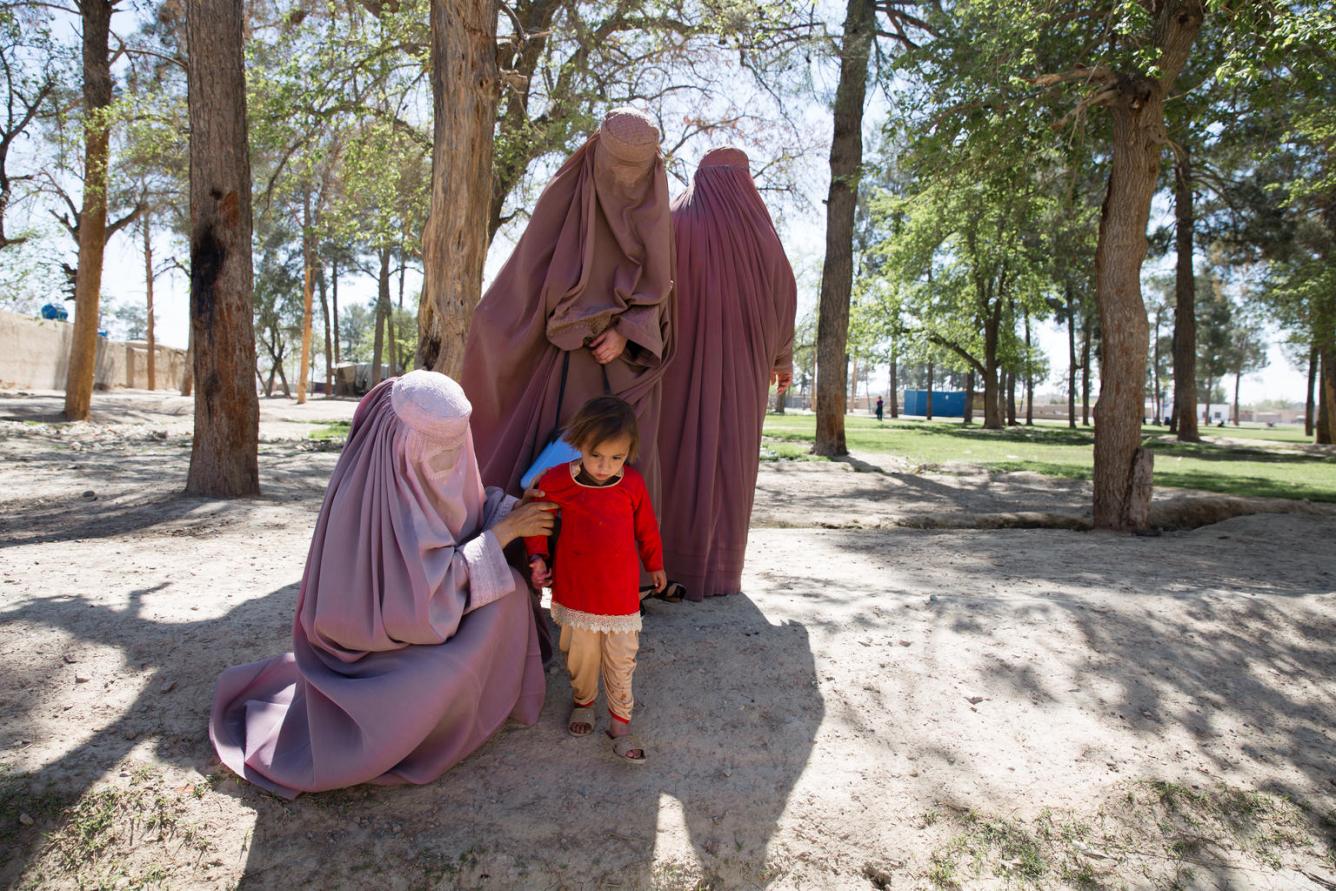 One of the biggest problems is children who miss out on getting the vaccine because they are sleeping or not at home when the vaccinators come by, so by creating excitement during the campaign, more children are vaccinated.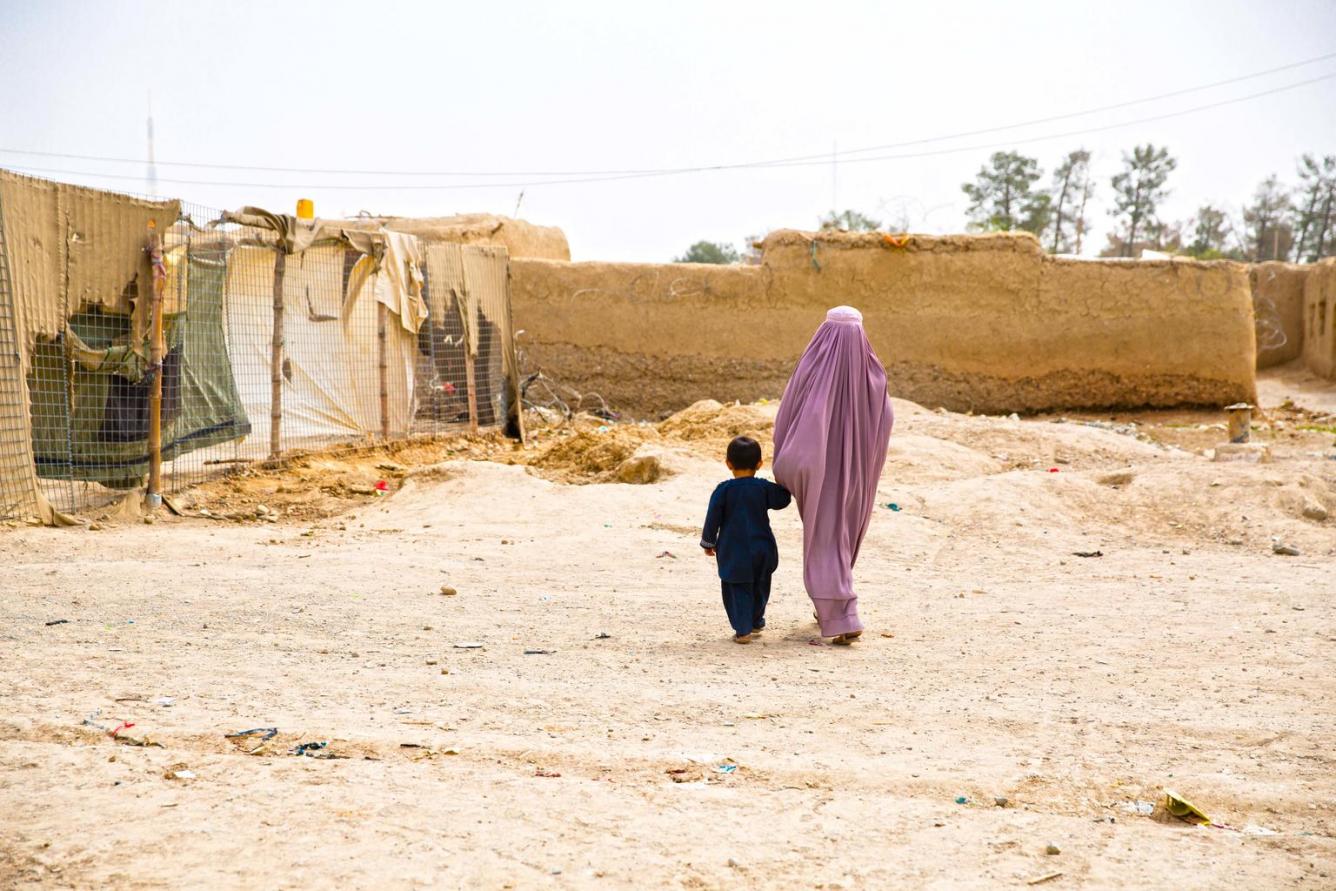 After a 10-hour day of vaccinating, Afia walks home holding hands with a young boy she just immunized. But her day isn't actually over yet – she will go straight to classes at school. Polio eradication is not just saving children's lives, it is transforming society.
"Working to eradicate polio has encouraged me to stay in the health sector. My dream is to become a midwife. I just hope my future husband will allow me to work. Those men are hard to find, but this programme is showing what women can do."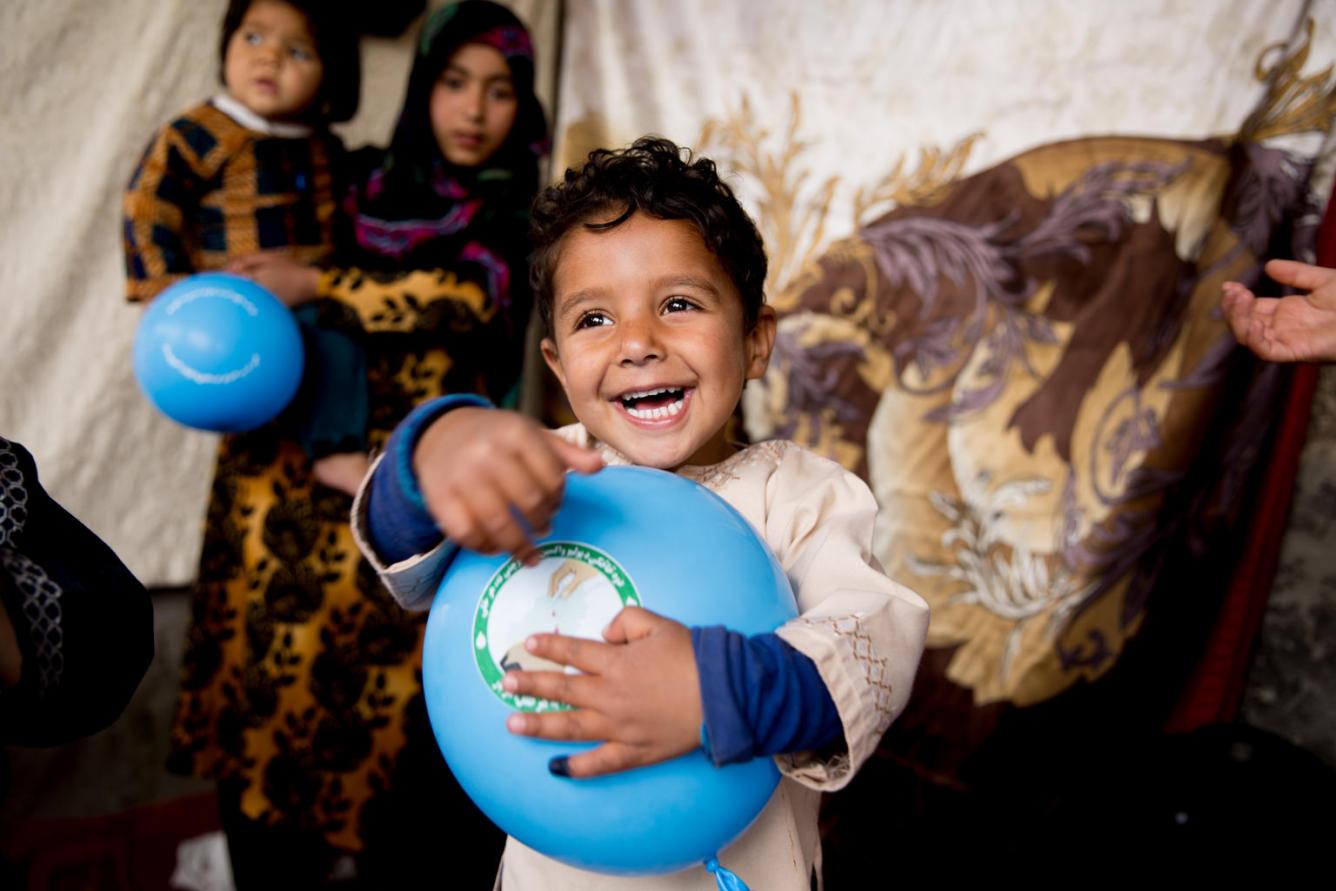 "This boy is happy because I gave him a balloon. It may seem like nothing to you, but these children don't have toys to play with. Children make kites out of plastic bags, or play in the sand. They love the balloons, and all the children run towards the vaccinators so they can get one. We give out 1.2 million balloons during each national polio vaccination campaign."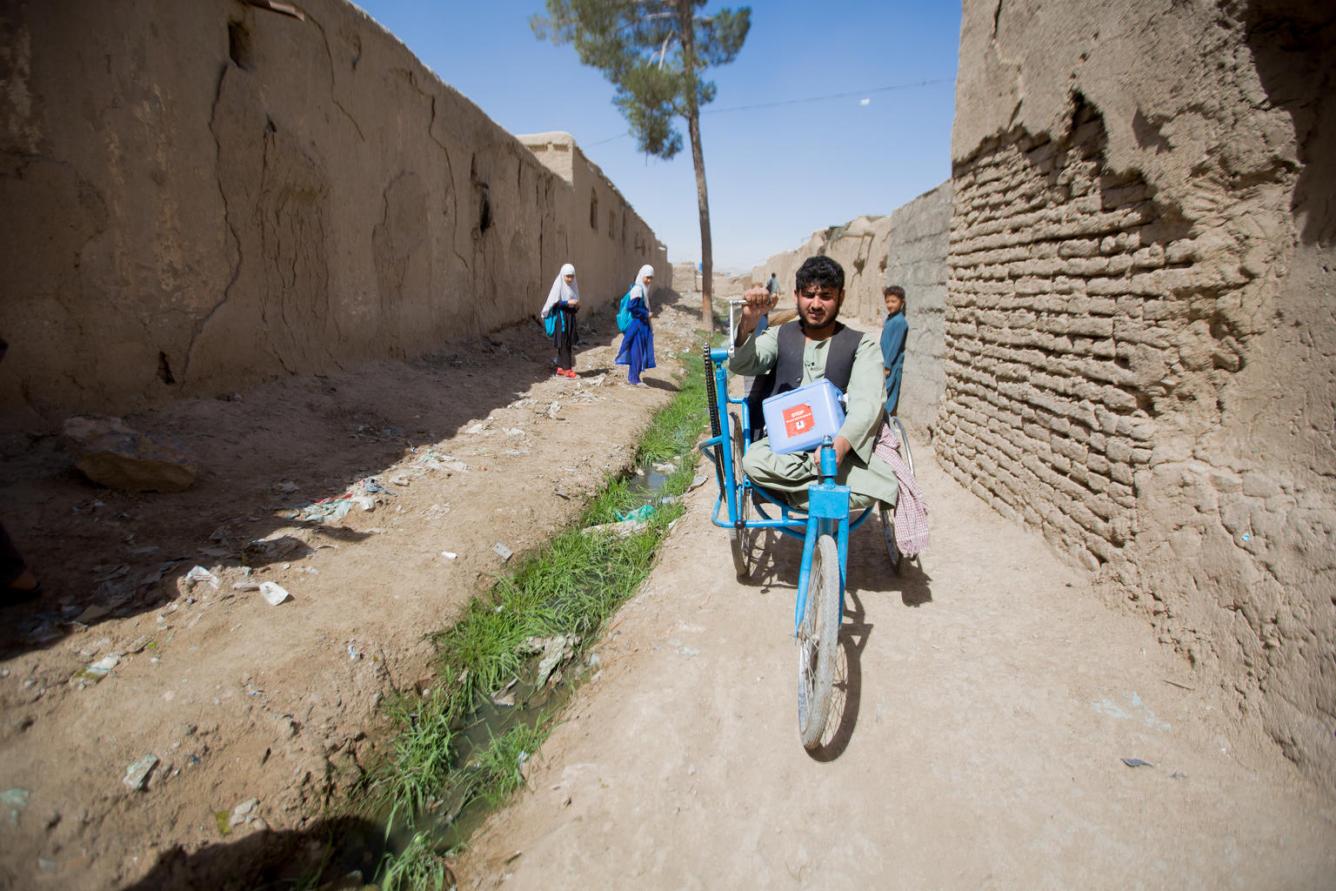 Asadullah's story
Polio survivor, Asadullah, 19, was born during a long period of fighting in Afghanistan when vaccine workers were unable to reach him with the polio vaccine.
He says, "When you are paralyzed, you don't exist. I am half a man, half a person. I can't even do simple things and I must be carried by my friends. It is humiliating. Imagine how it feels to be someone's luggage." Asadullah assists the polio programme on Afghan TV and radio, encouraging all parents to "give their child the life he wished he had." Nobody in his community rejects the vaccine.
He says it frustrates him that he has lost his legs because of a virus that could have been prevented. "I wasn't part of the war, I didn't fight. My friends lost their legs due to the war, but I wasn't involved, so why did I deserve this?" says Asadullah.
No child should be paralyzed by polio.