World Water Day: UNICEF provides support in Water, Health and Sanitation in devastated Malawi
---
Guest blog by Andrew Brown, UNICEF Malawi
Today is World Water Day. UNICEF is calling for access to safe water for children around the world, especially in emergency situations like cyclone-affected Malawi, Mozambique and Zimbabwe. This is vital to prevent the spread of water borne diseases such as cholera.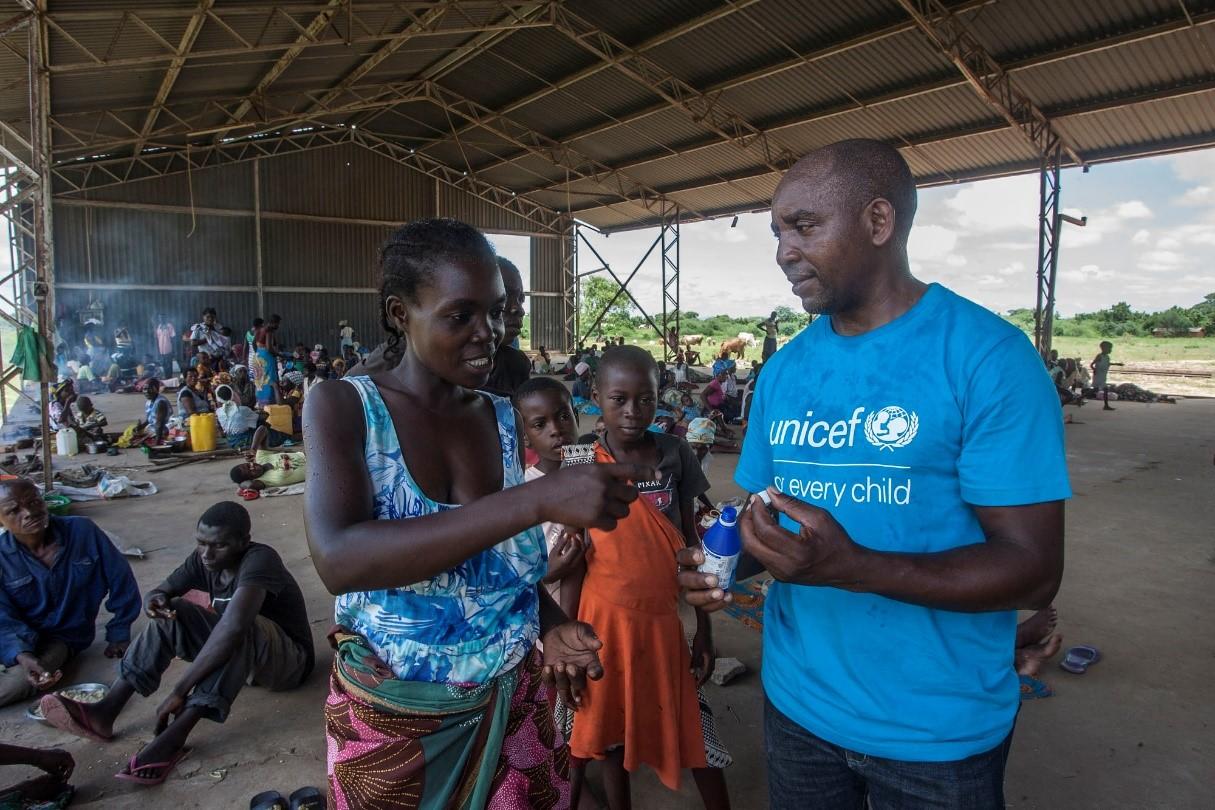 UNICEF supplies help two-week-old Ndaziona survive
It was the middle of the night on 7 March when Annie decided to flee her home with her children, including baby Ndaziona, who had been born just two days before. It had been raining for four days, the nearby Shire river was rising and the family's mud brick and straw house was becoming precarious. Annie woke in the middle of the night to use the bathroom. "I looked outside and saw lots of water coming," she recalls. "I took the children and ran. We got maybe 10 or 20 metres before the house collapsed behind us."
It was a frighteningly close brush with death. "The children were crying and I was so scared," Annie says. "I realised we were just seconds away from dying. I think God made me wake up."
Annie and her children Chimwemwe, 10, Usta, 7, Alefa, 5, plus baby Ndaziona, walked several kilometres to the traditional Chief's house. They spent the night there with eight other families. The next day the families came to Bangula Admac evacuation camp, where they have remained for the last two weeks.
The camp is in a former market building. The rains have cleared for now and it's a scorching hot day. People sit in groups in the shade of trees or under an iron roof. Some women are cooking nsima in heavy iron pots over wood fires, while others carry water in buckets on their heads. A few market vendors sell fruit and fried doughnuts to evacuees, while a huge flour mill stands silent in the main building amid a crowd of evacuees. An iron roof and concrete floor provide some shelter, but the sides are open to the elements.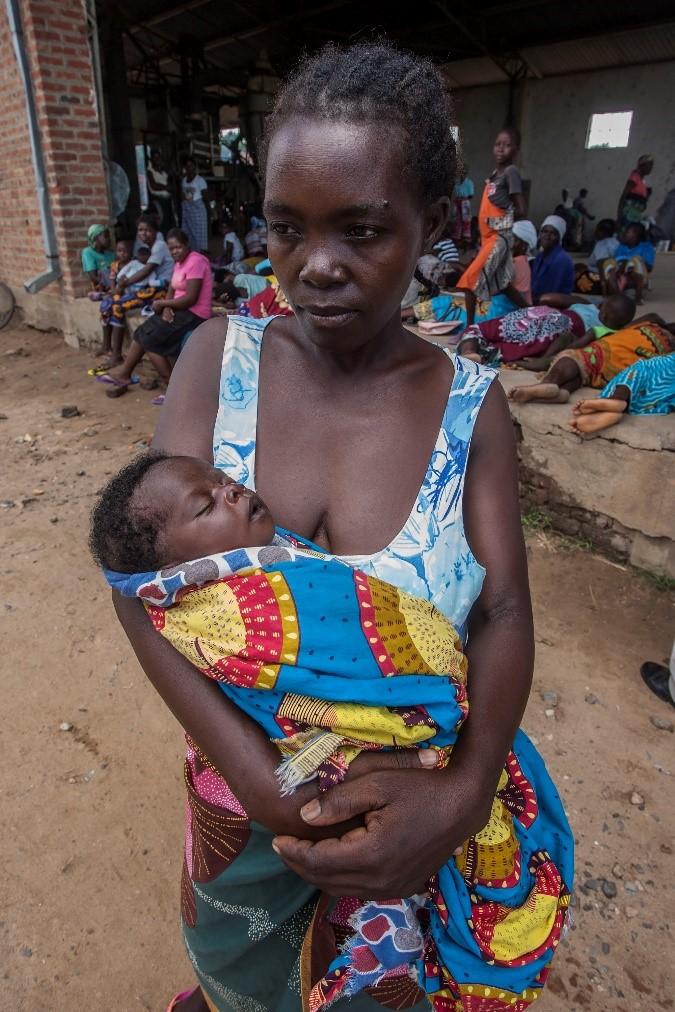 Camp manager Isaac Falakeza, a retired school teacher, says that there are over 5,300 people at Bangula Admac. This includes over 1,800 who crossed the river from neighbouring Mozambique, where the flooding was even worse. "It's very over crowded but we help people the same way, wherever they came from," he says. "We don't discriminate. Our main challenge is food. Every family should receive one bag of nsima [maize flour], but now we only have enough for one bag between two families."
"Water and sanitation is also a challenge for us," Isaac continues. "UNICEF has sent us hundreds of buckets, packets of soap, water treatment and eight latrines, which is helping. We are prioritising the families most in need – those who are disabled or with young children."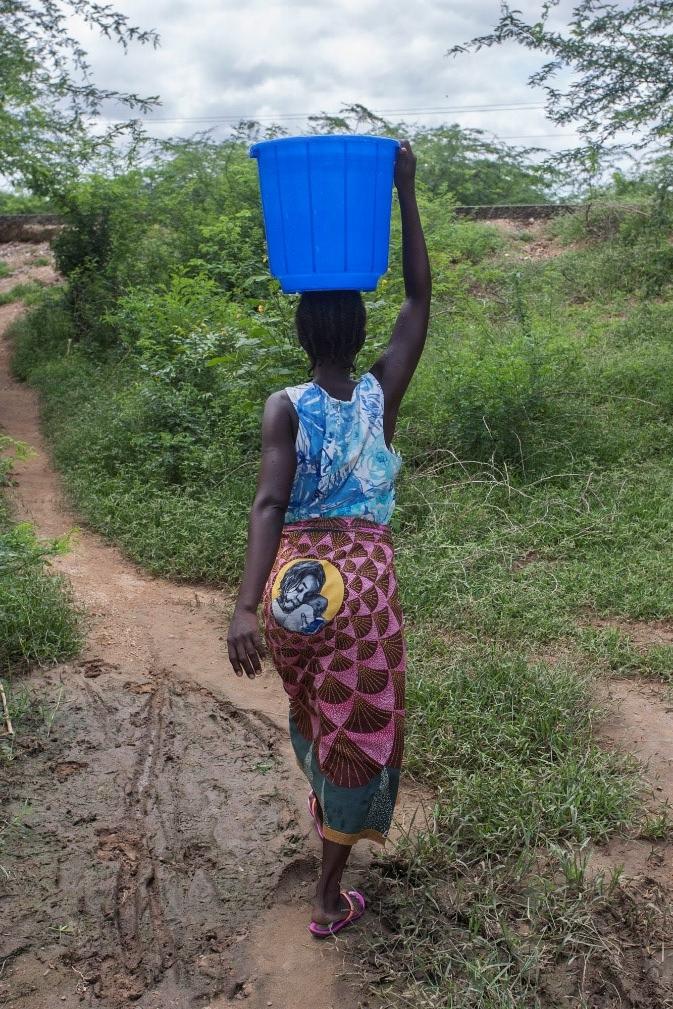 Life in ruins – Water becomes a necessity
Carrying one of the UNICEF buckets, Annie walks for 10 minutes down a disused railway line to the water pump in her former village. She fills the bucket with clean water and carries it back to the camp. Along the way, she passes the remains of her former home. The mud brick walls have collapsed into a mound of earth, and all that remains is part of the straw roof. Even this cannot be salvaged.
"I want to come back home," Annie says. "The camp is not a good place for my baby. But I will need to save 30,000 kwacha [US $41.46] to rebuild it." Asked how much she earns in a month, Annie laughs. "I don't think like that," she explains. "I earn 800 to 1,200 kwacha [$1.66] a day from doing other people's washing and collecting firewood to sell. I spend most of the money on the same day. I use it to buy beans and vegetables to go with our nsima."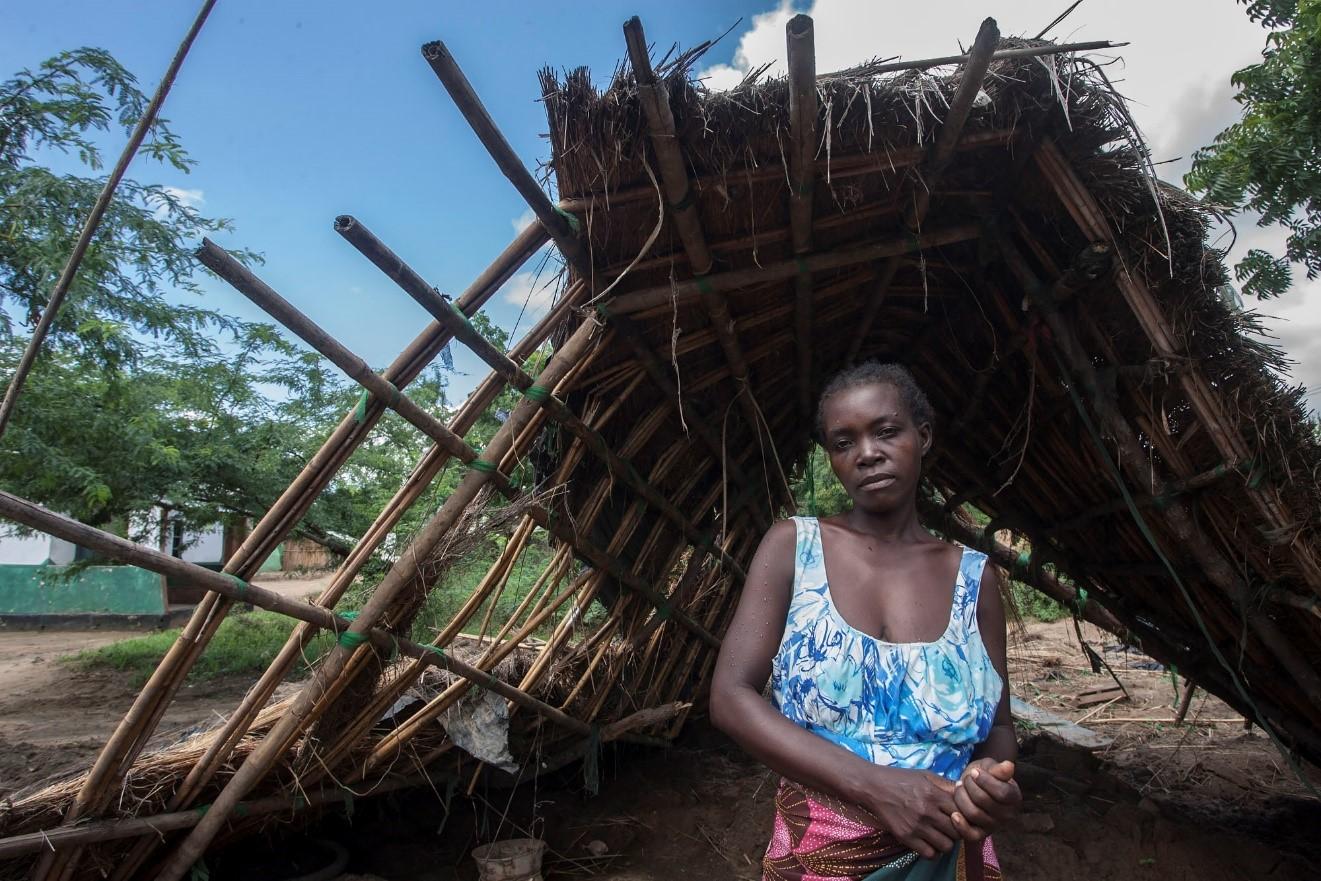 Back at the camp, UNICEF WASH Officer Allan Kumwenda shows Annie how to use water guard to check her water is safe. He puts a few drops of chlorine in the water and then uses a plastic container with colour codes to check the levels. "Even though the water is safe at the pump, it often gets contaminated on the way back," he explains. "People have dirt and germs on their fingers, and they get this in the water while carrying the buckets. Around 60 per cent of water is contaminated in this way. It risks the spread of cholera and other diseases, which is very dangerous for young children."
At the end of the demonstration, Allan gives Annie the rest of the water treatment bottle. "I'm very happy to have this help from UNICEF," Annie says. "I can use the bucket to fetch water from the pump and store it, and the water guard to make it safe. This is especially important for my children. It reduces my worries for them."
UNICEF is providing support in Water, Health and Sanitation in devastated Malawi
UNICEF supplies have begun arriving in areas affected by heavy rains and floods in southern Malawi, bringing a measure of relief to families living in evacuation centres. The supplies include thousands of packets of oral rehydration solution, antibiotics, and hundreds of insecticide-treated bednets.
"After a disaster like the recent floods, UNICEF's priority is to help children and families who have lost their homes and are living in evacuation centres or with other families in their communities," UNICEF Malawi Representative Johannes Wedenig says. "We have emergency supplies pre-positioned in areas of Malawi that are regularly affected by natural disasters, which has allowed us to move quickly to meet people's immediate needs."
In addition to these supplies, UNICEF is training volunteer teachers for deployment and supporting the Government of Malawi to assess the situation using drones. Drone acquired photos and videos of the affected area are being used to assess flood damage to buildings and fields, and to help plan the humanitarian response.
Help the children affected by the cyclone in Malawi, Mozambique and Zimbabwe >>