Send help to children affected most by extreme storms affecting Southern Africa - Cyclone Idai and Kenneth. UNICEF is on the ground to bring life-saving aid to children affected and continues to support on a massive scale with urgent supplies and ensure families receive the care they need. 
Cyclone Idai and Kenneth – What is the impact on children?
Six weeks after Cyclone Idai caused unprecedented damage to Mozambique and its neighbouring countries such as Malawi and Zimbabwe, affected families brace for another cyclone: Kenneth. 
After battering Comoros, Idai made landfall in Mozambique and Tanzania.
Mozambique has been hit hardest. An estimated 1.8 million people – 1 million of which are children - are affected. UNICEF has declared it a Level-3 emergency -- its highest-ranking -- and issued a global appeal for US$117 million to support the response to Cyclone Idai.
UNICEF mobilized quickly to reach vulnerable children, coordinating its response with other UN organizations and partners in the region to deliver life-saving emergency supplies.   
How is UNICEF helping children?
Providing access to safe water and sanitation
In hard-hit city of Beira, Mozambique, poor water access and hygiene conditions, is putting children at risk of diseases such as cholera, malaria and diarrhoea.
More than 14,800 cases of Malaria have been reported since March 27 in Sofala Province, one of the areas hit hardest by Cyclone Idai. A looming hunger crisis and compromised immunity threatens to pose danger to hundreds and thousands of children. UNICEF is ramping up efforts to prevent transmission and so far distributed more than 100,000 bed nets, but many more are needed.
Safe drinking water is essential to prevent the spread of illness. On March 26, UNICEF, with support of the UK government, led the repairs to the water supply systems in Beira and is working to rehabilitate water systems in other parts of the disaster zone.
Cholera treatment centers have been set up in strategic areas. UNICEF is implementing a program to immunize 900,000 people against cholera in Mozambique. Read more on UNICEF's response.
Getting medical supplies to affected regions 
In Malawi, thousands of families have been forced from their flooded homes and many lack basic needs, including food, water and sanitation facilities. UNICEF supplies –including oral rehydration salts, antibiotics and insecticide-treated bednets – are arriving in southern Malawi for families who lost their homes and are living in evacuation centres.   
In Zimbabwe, UNICEF is delivering medical supplies, hygiene kits, jerry cans, soap and water treatment tablets. UNICEF and its partners are working hard to overcome transportation obstacles to reach affected communities, including airlifts to deliver life-saving supplies to areas cut off by damaged roads and bridges. 
Providing protection and support for children  
UNICEF is deploying tents to affected districts to shelter displaced people who have largely sought refuge in school buildings. The tents will free up classrooms, allowing students to return to their lessons and resume a sense of normalcy. Furthermore, UNICEF is shipping schools in a box kits, recreational kits,  blackboards and Early Childhood Development kits  for children in the displacement camps.
Children and their families need urgent help now. They need safe drinking water, health supplies and emergency shelter 
Lives of already vulnerable children have come to a hard stop. Homes and schools are destroyed. Roads and bridges have been washed away. The next few days are crucial. 
It is heart-breaking to see the destruction and what it means for our children. We are here, present and committed, day and night, to make sure that children have shelter, clean water and access to health, we are fighting cholera and stopping the spread of disease. Nothing is stopping us.
Tina Mucavele, Child Protection Specialist, UNICEF Mozambique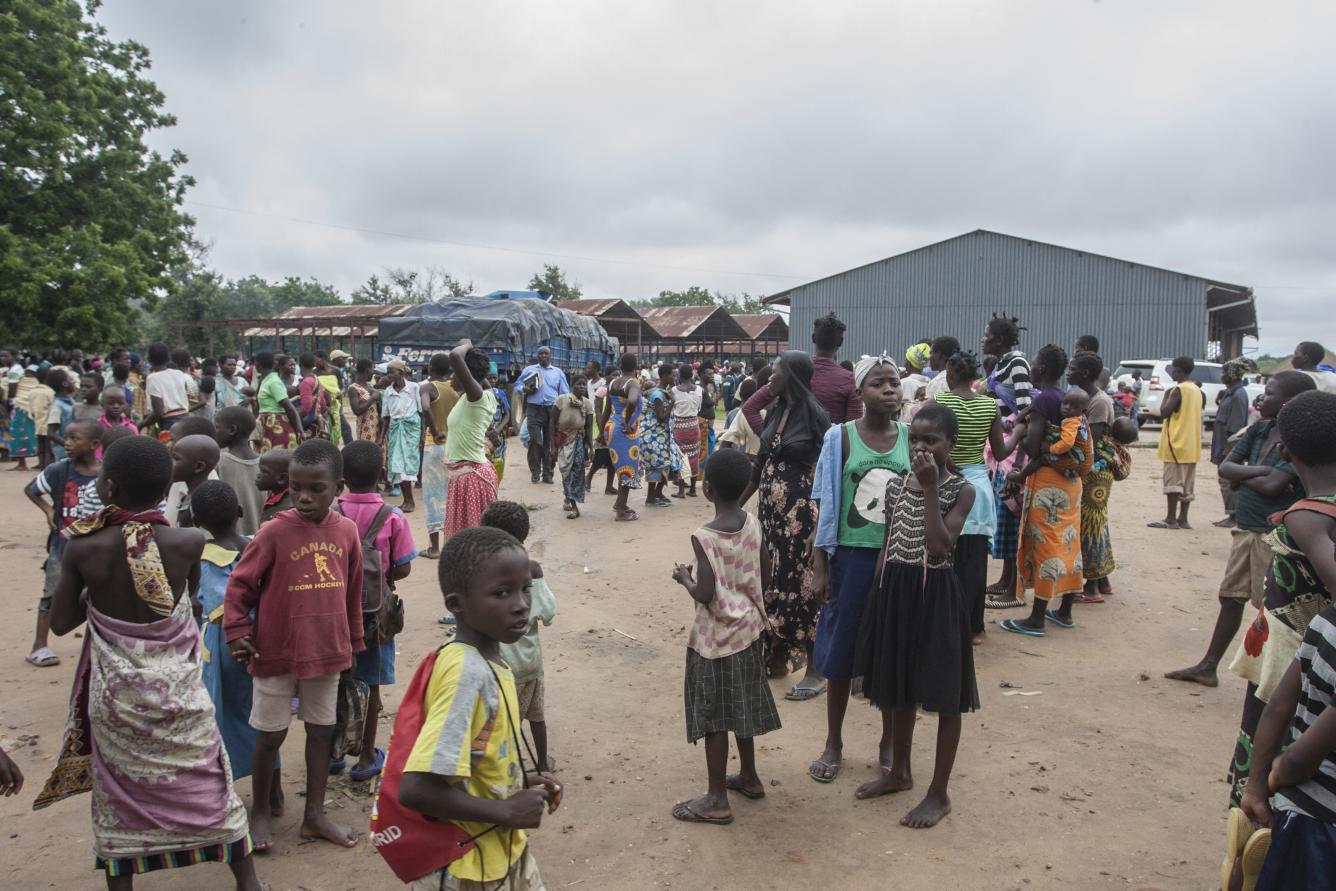 How you can help
The coming days will be crucial for many children and their family. The full extent of the devastation of the second cyclone is still uncertain. We do know that thanks to your online donation, UNICEF can be there for every child with life-saving emergency supplies in the first hours after an emergency happens.