Yemen War: Children in Crisis
Armed conflict continues to put children at risk
The conflict in Yemen has escalated significantly since March 2015, affecting 20 out of Yemen's 22 cities and exacerbating pre-crisis humanitarian needs. Continued air strikes, shelling and ground fighting have resulted in the destruction of civilian infrastructure including hospitals, schools, roads and bridges and a collapse of public services, particularly the national health, water and sanitation services. Read the Yemen one year report.
Donate to Support UNICEF's Aid to Yemeni Children and Mothers
The civil war is limiting access to basic services, including health facilities, water points, nutrition and schools. Despite the instability, UNICEF has been working to reach children caught in a war zone. To date, UNICEF has vaccinated more than 3.9 million children under the age of five, and provided nutritional services, antenatal care and postnatal care services to expectant mothers. More than 109,000 children under five with Severe Acute Malnutrition were enrolled in therapeutic care facilities. In addition, UNICEF is ensuring that children are provided with humanitarian aid, such as psychosocial support in to child friendly spaces so they can begin to heal from the trauma they have experienced.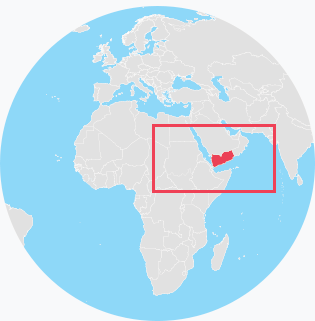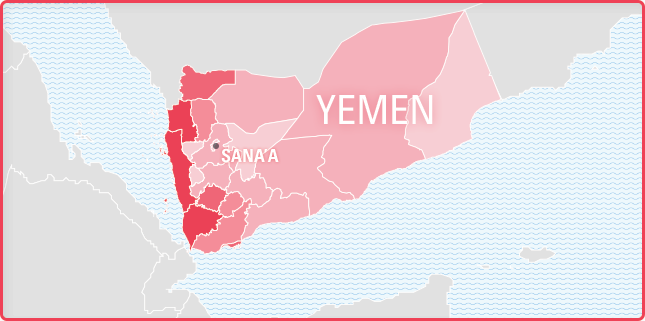 ---
PEOPLE TARGETED
FOR ASSISTANCE
---
| | |
| --- | --- |
| | >800,000 |
| | 600,001 - 800,000 |
| | 400,001 - 600,000 |
| | 200,001 - 400,000 |
| | 0 - 200,000 |
---
OVERVIEW
OF THE SITUATION
---
21.2 million people in need of humanitarian assistance
2.4 million people internally displaced
9.9 million children are currently displaced
1.8 million children are out of school due to fighting and insecurity
19.3 million people require access to safe, clean water
14.1 million people are in need of basic health care
2.2 million children need urgent humanitarian assistance to prevent further deterioration in their nutritional status
---
UNICEF
RESPONSES
---
93,500 children were treated for severe acute malnutrition
416,321 affected people received basic hygiene kits
373,487 out-of-school children were supported for reintegration into the education system
4.68 million children under-five were vaccinated against polio
4.1 million children under 5 were supplemented with Vitamin A and micronutrient powders
372,965 children benefited from psychosocial support
Page Last Updated: March 29, 2016