Although the world has made dramatic progress in reducing global rates of under-five child mortality, newborn deaths have declined at a slower pace. Find out what UNICEF is doing to help children survive.
Every child deserves to survive, and yet…
7,000 newborns die a day, mostly from preventable causes.
Every year, 2.6 million newborns around the world do not survive their first month of life. One million of them take their first and last breaths the day they are born. Newborn deaths now account for a greater, and growing, share of all deaths among children under five. The vast majority are preventable.
No child should lose her or his chance to survive and thrive, especially so early in life.
No parent deserves the heartbreak of losing a child - especially when adequate care is within reach.
To save babies' lives, the solution is simple: quality, affordable healthcare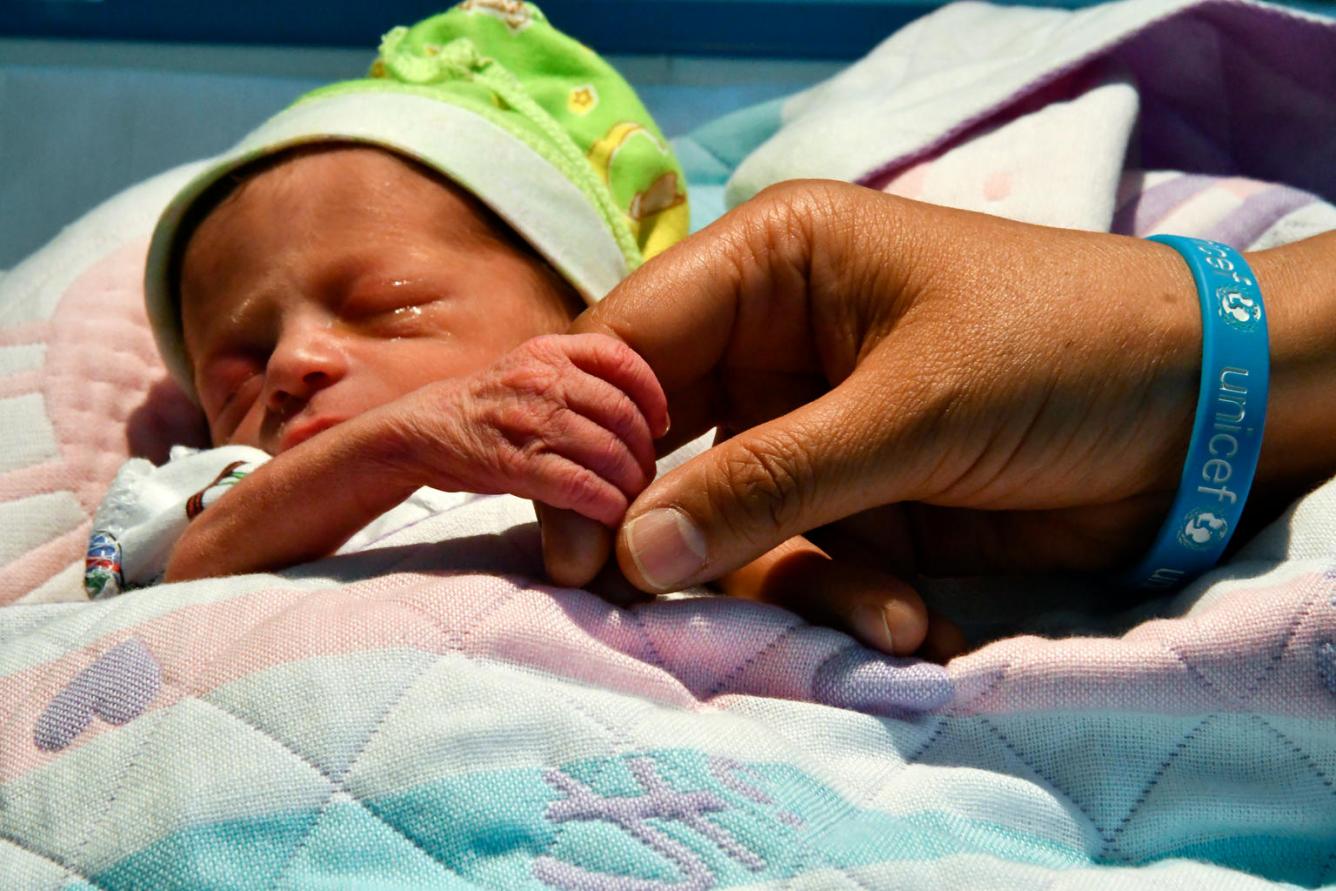 More than 80 per cent of newborn deaths are due to prematurity, complications during birth or infections such as pneumonia and sepsis, a UNICEF report says. Reducing child mortality rates can be achieved by providing access to well-trained midwives, along with proven solutions like clean water, disinfectants, breastfeeding within the first hour, skin-to-skin contact and good nutrition.
Here are just a few examples of what UNICEF is doing to end newborn deaths and to ensure children survive and thrive.
1. In Ethiopia, building more health centers to provide services for mothers and babies
In the region of Benishangul-Gumuz, Ethiopia, the newborn mortality rate fell by nearly 50 per cent between 2000 and 2016, from 65 deaths to 35 deaths for every 1,000 live births. The improvement is due in part to health centers such as UNICEF-supported health center in Homosha. Despite numerous challenges, including limited running water and refrigeration, dedicated doctors, nurses and midwives are able to provide comprehensive pre and postnatal care, delivery support and other lifesaving services for mothers and babies in the area.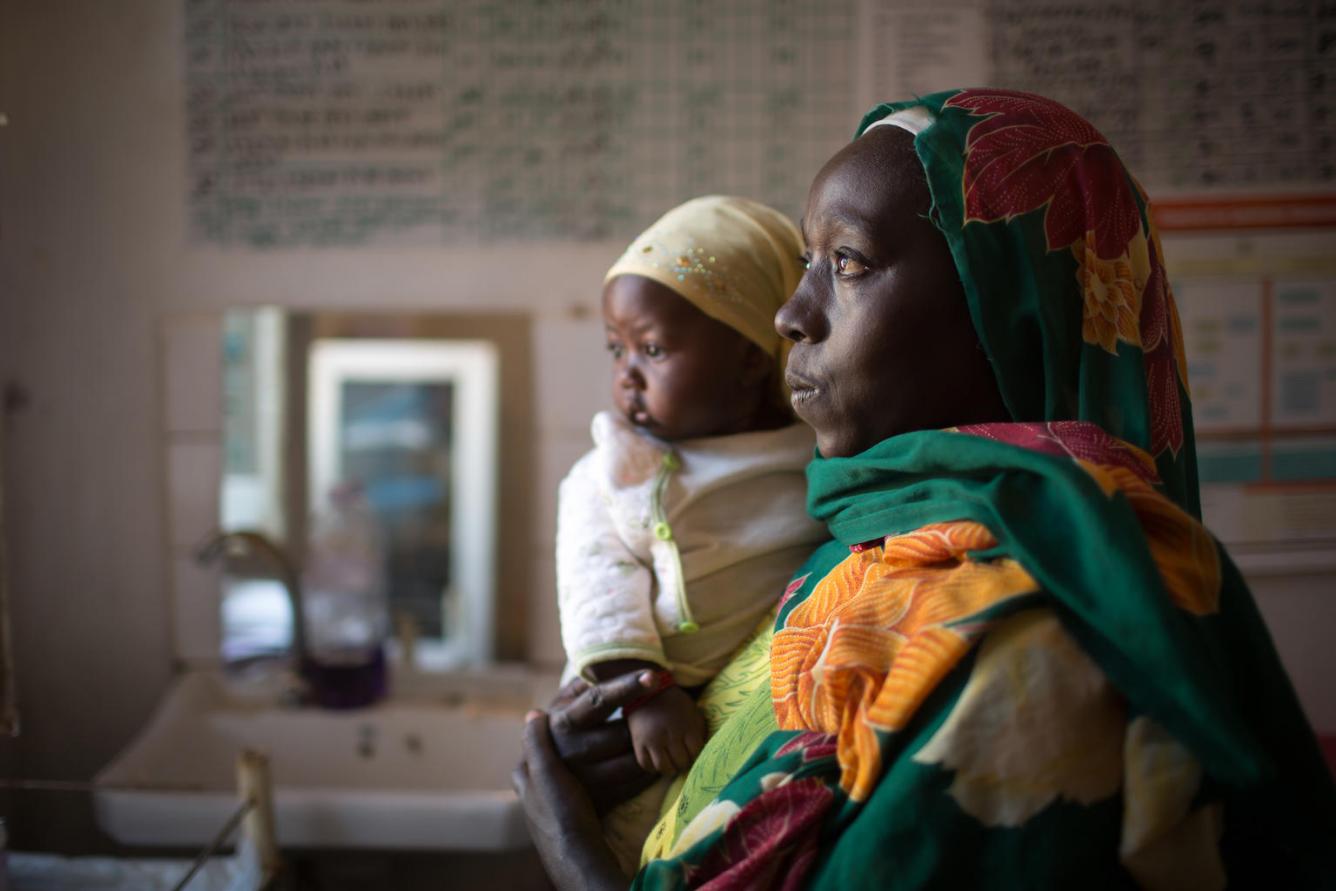 Hawa Mustafa, 29, holds her 6-month old daughter Muna Ibrahim, at a UNICEF-supported health center in Homosha. Hawa's first child was delivered at home and died almost immediately after birth. Her four other children, including Muna, were delivered at the health center. "I'm grateful that they're alive," she said.
2. In Kyrgyzstan, newborn deaths decrease by more than two thirds 
Kyrgyzstan has reached amazing results in eradicating newborn mortality. It is one of 62 countries worldwide that reached the Millennium Development Goal of reducing child mortality by more than two thirds. To decrease newborn deaths, UNICEF and partners have been working to improve the resuscitation of newborn babies immediately after birth, through training medical staff, providing new equipment and renovating clinics. Working in close collaboration with the Government, UNICEF has helped establish multiple training modules for midwives and obstetricians, and procured a variety of training material.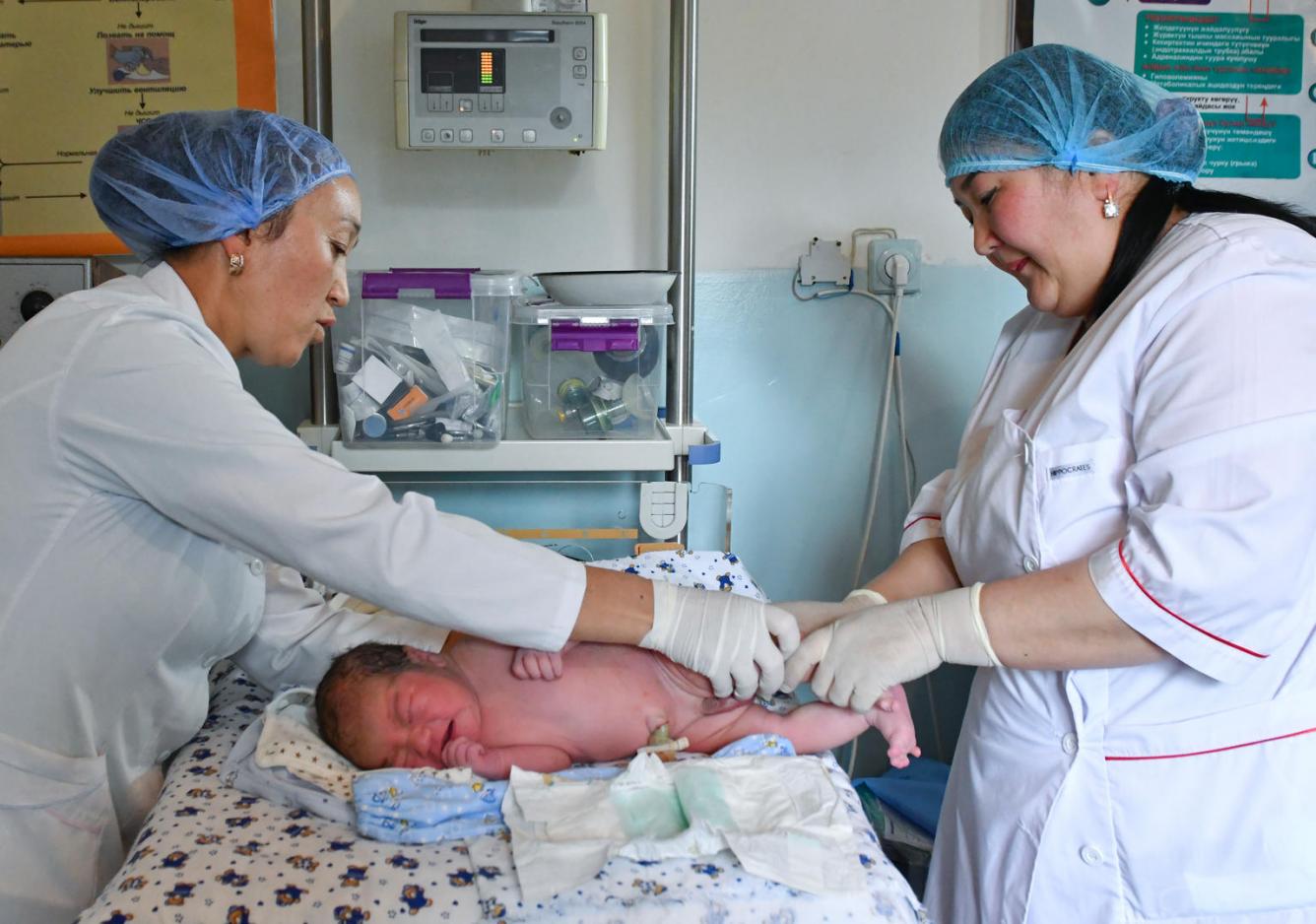 Dr. Baktygul Pakirova and midwife on duty Zhypar Sattarova perform the first check up on a healthy newborn baby before getting him dressed. Dr. Baktygul and her team of midwives have received multiple trainings on pediatric advanced life support for newborns.
3. In Sierra Leone, despite progress, maternal and child mortality remain key concerns
In Sierra Leone, the Government continues to make strides towards providing affordable, quality health care and improving maternal and child health services. However, many children still lack access to essential services and safe water and sanitation. The country has one of the highest maternal and under-five mortality rates in the world. To help address the issue, UNICEF is working with the Government and other partners to facilitate the delivery of quality health care, especially maternal, newborn and child health services.
Community Health Worker Osman S. Koroma holds the hand of 17-day-old Ishmael Sesay, during a home visit with the family in Kathirie Village in Safroko Limba Chiefdom, Bombali District. Mr. Koroma has been a community health worker since 2011. As part of his work, he identifies sick children and pregnant women in his community to make sure that they get access to health facilities for the medical services they need.
4. In Uganda, delivering care in short delays has proven to be critical for saving lives.
In 2015, 19 out of every 1,000 babies born in Uganda died within their first 28 days of life – 30,000 newborns in total. Many mothers also died during childbirth – 438 mothers for every 100,000 births. What is more tragic is that the majority of these deaths were entirely preventable. In many cases, they were the result of critical delays: delays in seeking care; delays in reaching health facilities; delays in providing quality care for women and newborns already in facilities.
A four-year project led by Uganda's Makerere University, with technical support from UNICEF and other partners, has been looking at ways to reduce these delays, getting pregnant mothers and newborns to life-saving care during the most critical moments – and in particular during the 48 hours before, during, and following the time of birth.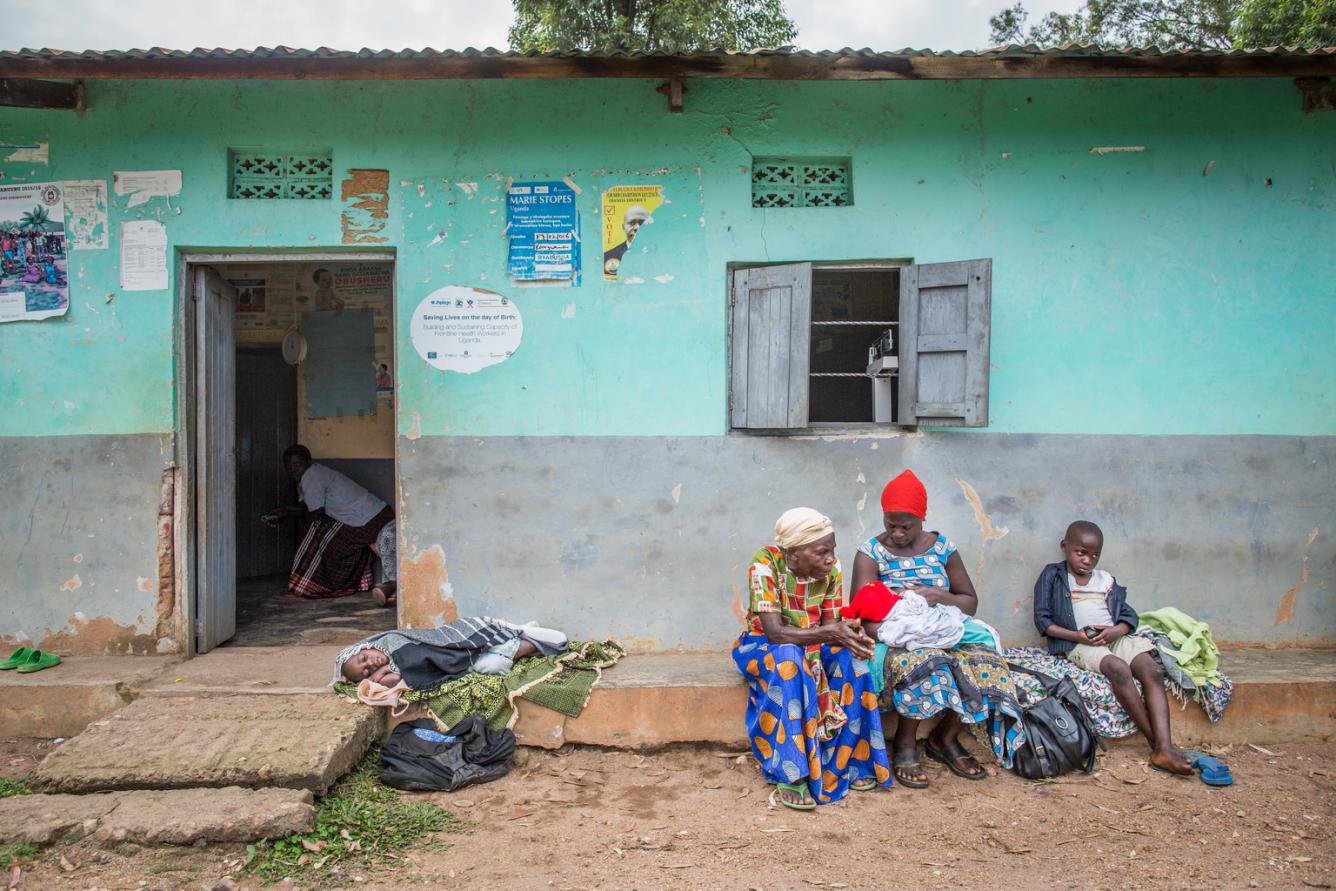 Villagers visit Kanywanbogo Health Center in the Ibanda District of Uganda.
5. In Nigeria, the situation is critical in Muna Garage, a camp for internally displaced people
In 2017, more than 600 babies were born in Muna Garage, a camp for internally displaced people, in Maiduguri, northeast Nigeria. At night, most babies are delivered on the tent floor or in a shared bathroom. Thanks to UNICEF-supported health facilities, more women are reached and receive basic health education than before, but more has to be done to ensure every women and every child have access to basic health infrastructures and hospitals.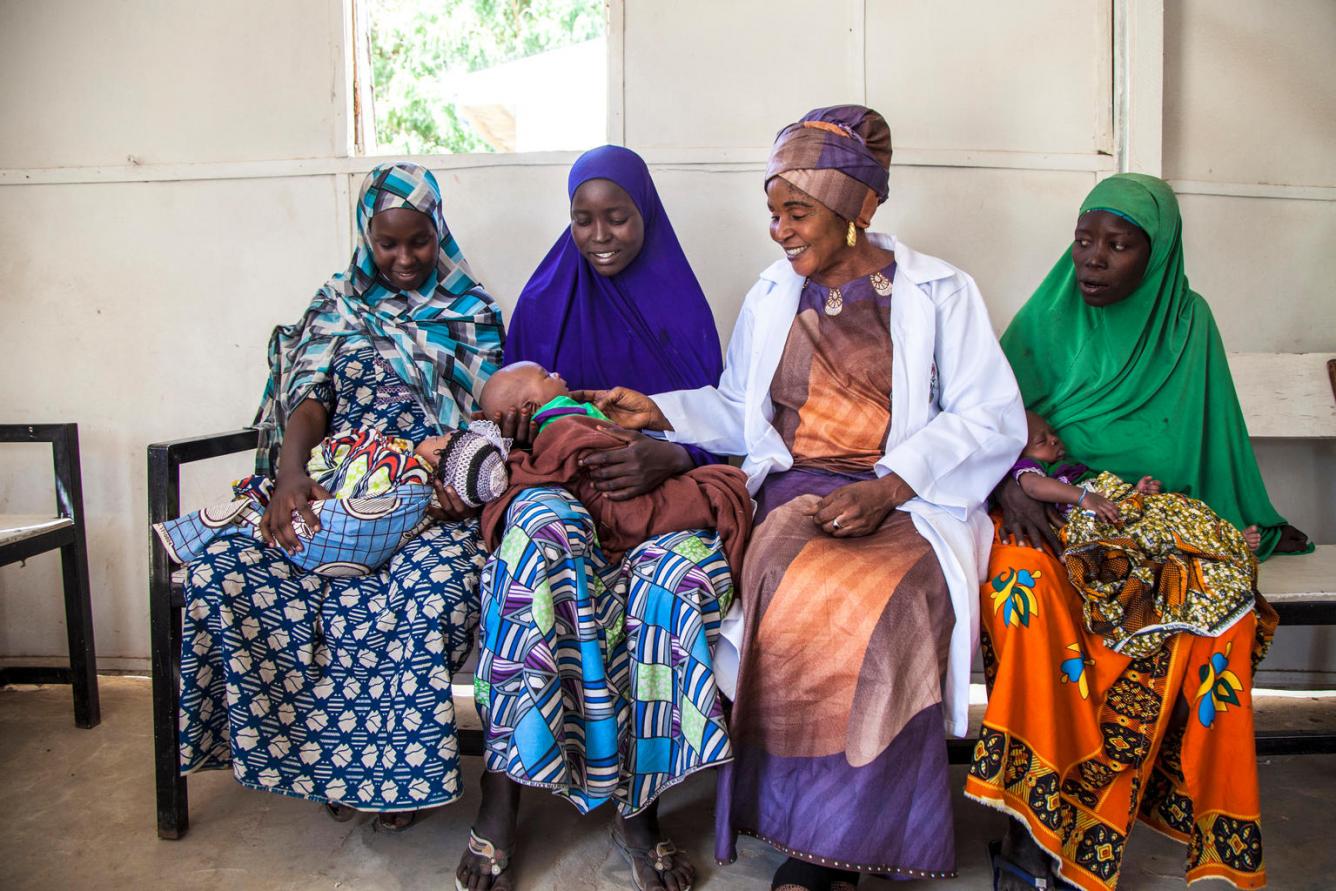 (Third from left) Amina Shallangwa, a UNICEF-supported midwife, talks with new mothers at a UNICEF-supported health clinic in Muna Garage IDP camp. Amina has been a midwife for over 20 years.
In South Sudan, one in 26 newborn babies die within the first month of life.
Four years into a brutal conflict, South Sudan has one of the highest infant mortality rates in the world. A shortage of trained health workers and a lack of essential medicines and equipment mean that giving birth in South Sudan results far too often in tragedy. At the Juba Teaching Hospital in South Sudan's capital, more than 10 per cent of infants born at the neonatal clinic die.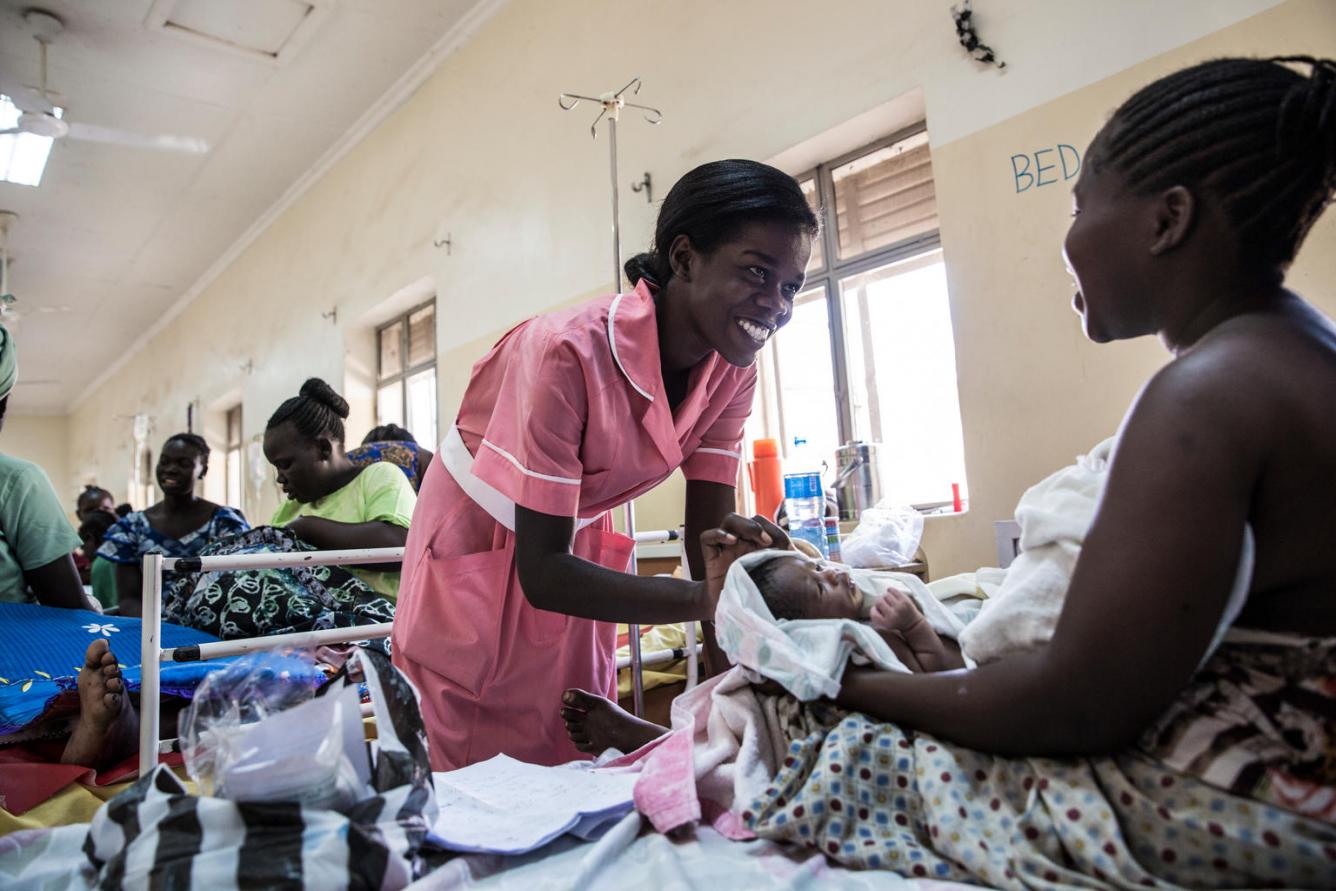 A midwife speaks with a new mother at the maternity ward at the Juba Teaching Hospital, Juba, South Sudan. More than 10% of infants that are born at the hospital's neonatal clinic die. South Sudan has some of the highest maternal and infant mortality rates in the world with one in 26 infants dying within 28 days of birth.