A Piece of Paper, a World of Difference.
Newborn Joshou is snugly bundled in a big woolly blanket. His name is written on his birth certificate. When he grows up, he'll know his birthday.
Joshou's mother Justina Nandola waited in line with other new mothers to ensure he would have this vital document, which proves he is a citizen of Malawi.
The Government of Malawi estimates that only 16 percent of children under the age of 18 have birth certificates.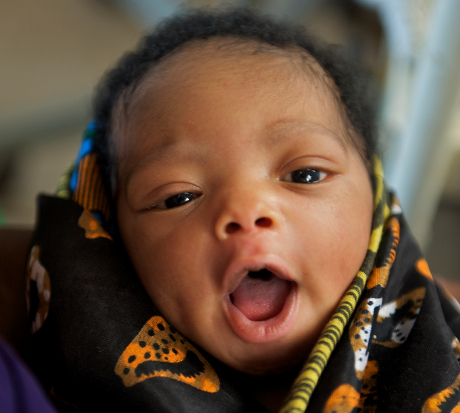 © UNICEF/MLWB2011-00279/Noorani
How much difference does this piece of paper make?
Without a birth certificate, children are at increased risk of abuses such as child trafficking and early marriage. They can also be denied access to social services like healthcare and education.
UNICEF Malawi Child Protection Officer Martin Nkuna explains, "There are many children that are in child labour, there are many children on the streets, there are many children that are dispossessed of property once their parents die, and to enforce the rights of these children, it requires identification."
Compulsory birth registration was implemented early this year at the Bwaila Hospital in the capital, Lilongwe, where some 50 babies are born every day. Between March and September, over 3,000 babies received birth certificates.
With support from UNICEF, this program will soon be rolled out across the country.
Now, more children born in Malawi can grow up healthy and protected.
Based on an article by UNICEF's Suzanne Beukes.
Categories:
Geographic Regions: