An eye-opening new report looks at equity for children in our unfair world
Do all children have a fair chance in life?
Most of us believe in notions of fairness and equity. We look to create our own opportunities. And we believe that if we study and work hard enough, we will have the power to shape our own lives.
But this isn't the case for millions of people across the globe—particularly children.
The undeniable truth is simple: the world isn't fair for millions of children around the world. Their lives are disadvantaged – and sometimes tragically so – for no other reason than the country, the community, the gender or the circumstances into which they born.
UNICEF's new report, State of the World's Children 2016: A fair chance for every child, doesn't shy away from the cold, hard truth. In addition to the tremendous progress we have made for child survival and poverty reduction over the last few decades, we see that too many children are being left behind.
Too many inequities, disadvantages and dangers are threatening not only children, but the stability of societies and the security of nations everywhere.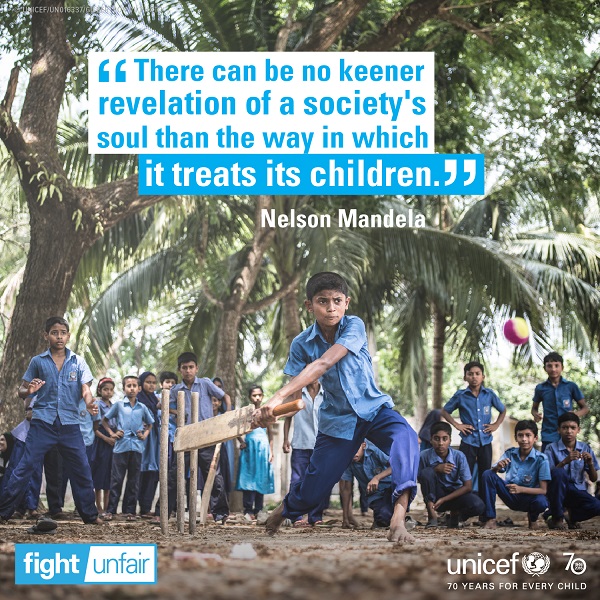 First, what do we mean by 'equity'?
To us, 'equity' refers to all children having the same opportunities to survive, develop and attain their full potential. Fundamentally, it is about fairness and opportunity – a fair chance for every child.
Inequity occurs when some children are deprived of the basic rights and opportunities available to others and guaranteed to all children in the Convention on the Rights of the Child. These inequities are frequently rooted in complex cultural, political and systemic factors that shape societies and the socio-economic status of individuals. Ultimately, these factors determine a range of outcomes, including children's well-being, survival, poverty level and education.
The good news: global progress was made
The report shows that we have made tremendous progress in reducing child deaths, getting children into school and lifting millions of people out of poverty. In fact, the number of people living in extreme poverty worldwide is almost half what it was in the 1990s. But this progress has been neither even nor fair.
The bad news: inequity threatens the future of our world
"Children the world over are looking to us to build societies where they can survive and thrive to become the next generation of productive and contributing members of society," said David Morley, UNICEF Canada President and CEO. "From Syria and Jordan, to Slovenia and Tanzania, I have met countless children this year struggling to overcome their circumstances in the face of inequity. But I have also seen what happens when we invest in their education, health and protection. When children's rights are prioritized and children are enabled to reach their full potential, there is no limit to what they – and all of humanity – can achieve."
We can't turn a blind eye. We can't refuse to act.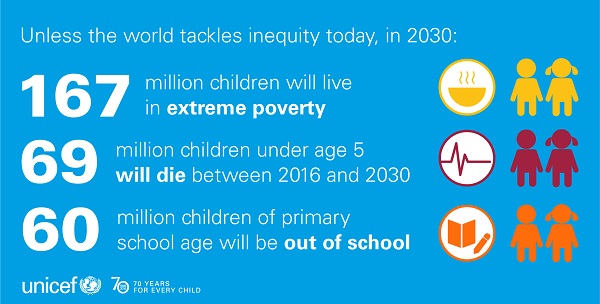 Before they draw their first breath, the life chances of poor and excluded children are often shaped by inequities. Every child has the right to health – and with investments in health, every child can have a fair start in life.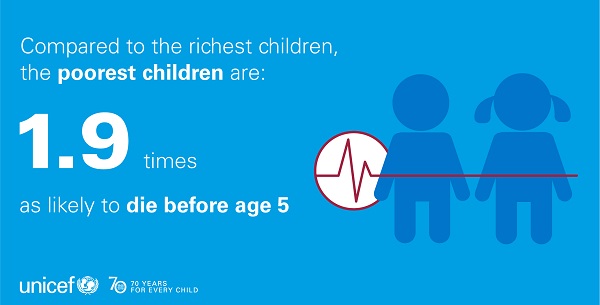 Disadvantage and discrimination against their communities and families will help determine whether children have a chance to learn and later earn a decent living. With investments in education, we can level the playing field.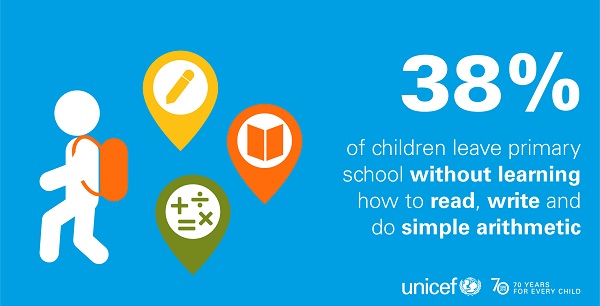 Where you live should not determine whether you live. It's time to break the vicious intergenerational cycles of poverty and empower children from disadvantaged backgrounds with the tools and resources to improve their own lives, communities and nations.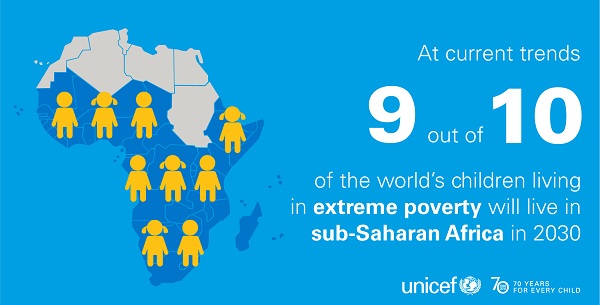 Conflicts, crises and climate-related disasters deepen the level of deprivation facing children and diminish their potential. When we help these children, we help them survive and also heal their hearts and minds. One day, they will have the ability to rebuild their countries.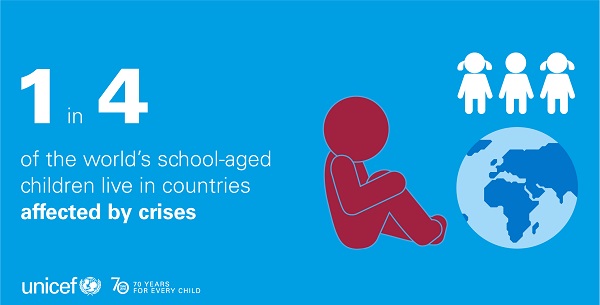 Fight Unfair
Behind every one of these statistics is a real child – and a real family that wants the best for their child. These children are NOT doomed to live lives of despair.
Here are three things you can do to help:
#FightUnfair by sharing this post on social media
Read and share UNICEF's The State of the World's Children report
Make a donation to help level the playing field for children
Policies, programs, public spending priorities and political will are critically important too.
We leave you with another truth: Inequity is not inevitable. Inequality is a choice. Together, we can help ensure a fair chance for every child.