Celebrating Health Heroes
---
It's no secret that as the COVID-19 pandemic progresses, there is a newfound appreciation for the frontline health staff who are working to keep us safe.
Long days, time spent away from family, trouble accessing medical supplies and personal protective equipment (PPE) – all challenges that have been faced by health workers around the world, as they work tirelessly to care for patients suffering from COVID-19, and work to ensure that routine services like immunization for children don't fall by the wayside.
The rollout of COVID-19 vaccines through the COVAX facility – beginning in January 2021 – is a light at the end of a long tunnel for many health workers, as now they know that by being vaccinated, not only are they protected from COVID-19 but they are also keeping their patients, friends, and family safe as well.
For World Health Worker Week, we spoke to health workers in six different countries, to hear directly from them what receiving the COVID-19 vaccine means to them and their work.
Help vaccinate health workers and vulnerable populations. Donate now to deliver COVID-19 vaccines >>
Côte d'Ivoire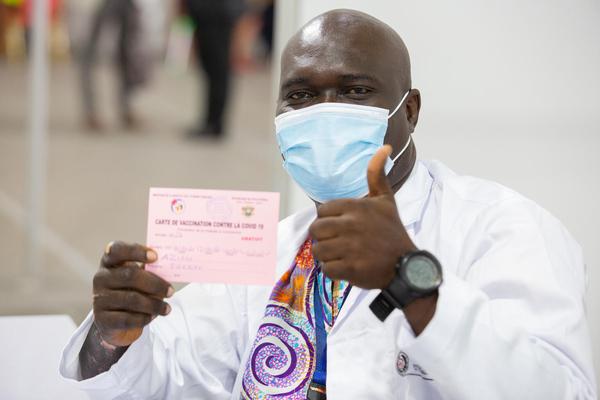 "I am happy to be vaccinated. The vaccine came to save lives. We are health workers and we are obliged to set an example, in addition to the fact that the vaccine protects us and our loved ones."
As the global rollout of COVAX vaccines accelerated, the first COVID-19 vaccination campaigns in Africa began on March 1, 2021 in Ghana and Côte D'Ivoire, with the aim of vaccinating health workers and other high priority groups across both countries.
Ghana
"I am excited… because I know vaccination… will help curb the increased rate of infection. The vaccine will also serve as a protective barrier for the caregivers as we continue to manage COVID-19 cases."
Ghana was the first country to receive COVID-19 vaccines under the COVAX facility on February 24, 2021 and began phase one of the vaccination campaign on March 1, 2021 in three regions that have recorded the highest cases of COVID-19 - Greater Accra, Ashanti and Central Region.
Kenya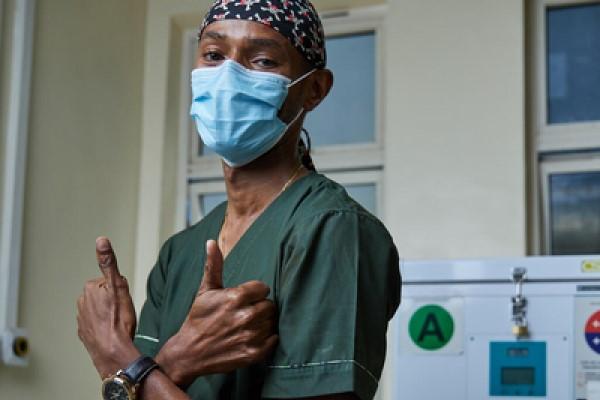 "This vaccine protects myself, my patients and my family from COVID-19. I am looking forward to the second dose."
Over 1 million doses of COVID-19 vaccines arrived in Nairobi, Kenya on March 2, 2021, with vaccination campaigns for health workers beginning around the country on March 11, 2021. In addition to the vaccine doses, UNICEF is providing 1,025,000 syringes and 10,250 safety boxes to Kenya, via a global stockpile funded and supported by Gavi.
Jordan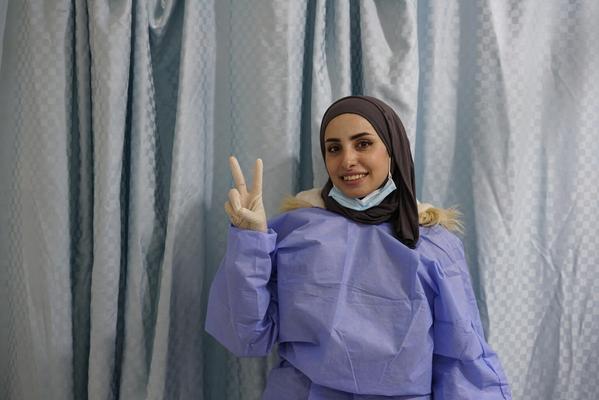 "We all live together regardless of our nationality, and when [COVID-19] spreads, it doesn't distinguish between refugees or Jordanians. That is why our work is so important - it is for the protection of everyone in Jordan."
Hanadi is a Jordanian nurse who volunteered to work on the national COVID-19 vaccination campaign at Za'atari refugee camp. In Jordan, refugees are included in the national vaccination campaign alongside Jordanians and other nationalities. The first delivery of COVID-19 vaccines through the COVAX Facility arrived in Jordan on March 12, 2021 with a second shipment expected to arrive in April. 
UNICEF also donated 500,000 syringes for COVID-19 vaccinations and provided procurement and logistical support for this first allocation and shipment of vaccines. UNICEF also provided microplanning support to the Ministry of Health in preparation for COVAX introduction, in collaboration with WHO.
Malawi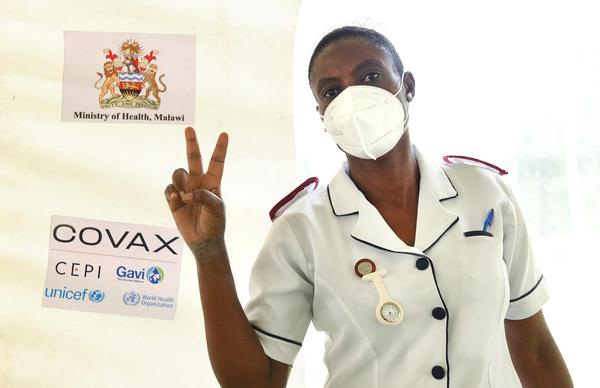 "As a health worker, it hurts to see people die after doing everything you could to save them. It hurts to also know that the power to save them is not in your hands. I think this vaccine is that power which will help us save lives. I am not only relieved but empowered to do more."
On March 5, 2021 Malawi received 360,000 doses of the COVID-19 vaccine, shipped the Serum Institute of India in Mumbai, India, with the vaccination campaign for health workers beginning to roll out in the days following.
Philippines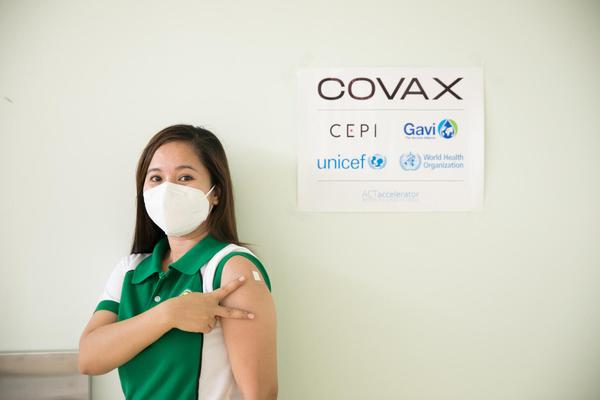 "Let's set aside our fear because at least, with this vaccine, we have hope that COVID-19 will end… Because we have this vaccine now, we feel fully protected when we go on duty. I feel hopeful that I can finally go home to my 3-year-old son and husband and hug them, kiss them."
On March 10, 2021, healthcare workers at Dr. Jose Fabella Memorial Hospital received their first dose of COVID-19 vaccines provided by the COVAX Facility. Jose Fabella is a national maternal and newborn tertiary hospital recognized by WHO as a role model in the Western Pacific Region for its essential newborn care programs proven to reduce infant morbidity and mortality. The first batch of COVID-19 vaccines provided through COVAX arrived in the Philippines on March 4, 2021 and were distributed to health workers beginning on March 6.
Thank you to healthcare workers - including doctors, nurses, clinic staff and other frontline workers - for everything that you do. Going to work and facing COVID-19 every day is no small feat, but through the pandemic you've cared tirelessly for your patients and your communities and for that UNICEF Canada would like to thank you.