It started out just like any other school day for 12-year-old Ángel Gabriel.
First, he was woken up by the now all-too-familiar noise from the construction work going on next door. Ángel's mother, Bianca, says the daily pounding has gradually created cracks in the walls of their home in southern Quito.
"Every day, another piece of the wall falls on us," she says.
Next, it was time for breakfast, which Bianca says is one of Ángel Gabriel's favourite parts of the day because he gets to have milk, eggs and cereal, which the family couldn't get by the time they left their home in Venezuela, a few months ago. One of Bianca's priorities on arriving in Quito was making sure that Ángel Gabriel and his five-year-old sister Victoria could have a balanced diet again, with more protein and less carbohydrates.
After finishing his breakfast, Ángel Gabriel pulled on his trousers and shirt and his only pair of shoes before heading off to school. That's when his day took an unusual turn.
"I thought I was going to get told off"
Ángel Gabriel is currently in the eighth grade at his school, which usually requires students to wear black shoes as part of the school uniform. His parents couldn't afford to buy him the right type of shoes, so the school had made an exception for him. But on this particular morning, he was about to get a surprise.
When he arrived at his classroom, he was told to go to the school inspector's office. "I was worried because I thought I must have done something wrong," he says. "I thought I was going to get told off."
Instead, the school inspector handed Ángel Gabriel eight dollars: his classmates had decided to all chip in to help him buy a pair of black shoes.
Ángel Gabriel says he couldn't stop smiling as he rushed back to his classroom to thank his friends. He says that his friends and teachers have been extremely welcoming since he started studying there, but that this gesture of solidarity made him feel particularly welcome in his new home.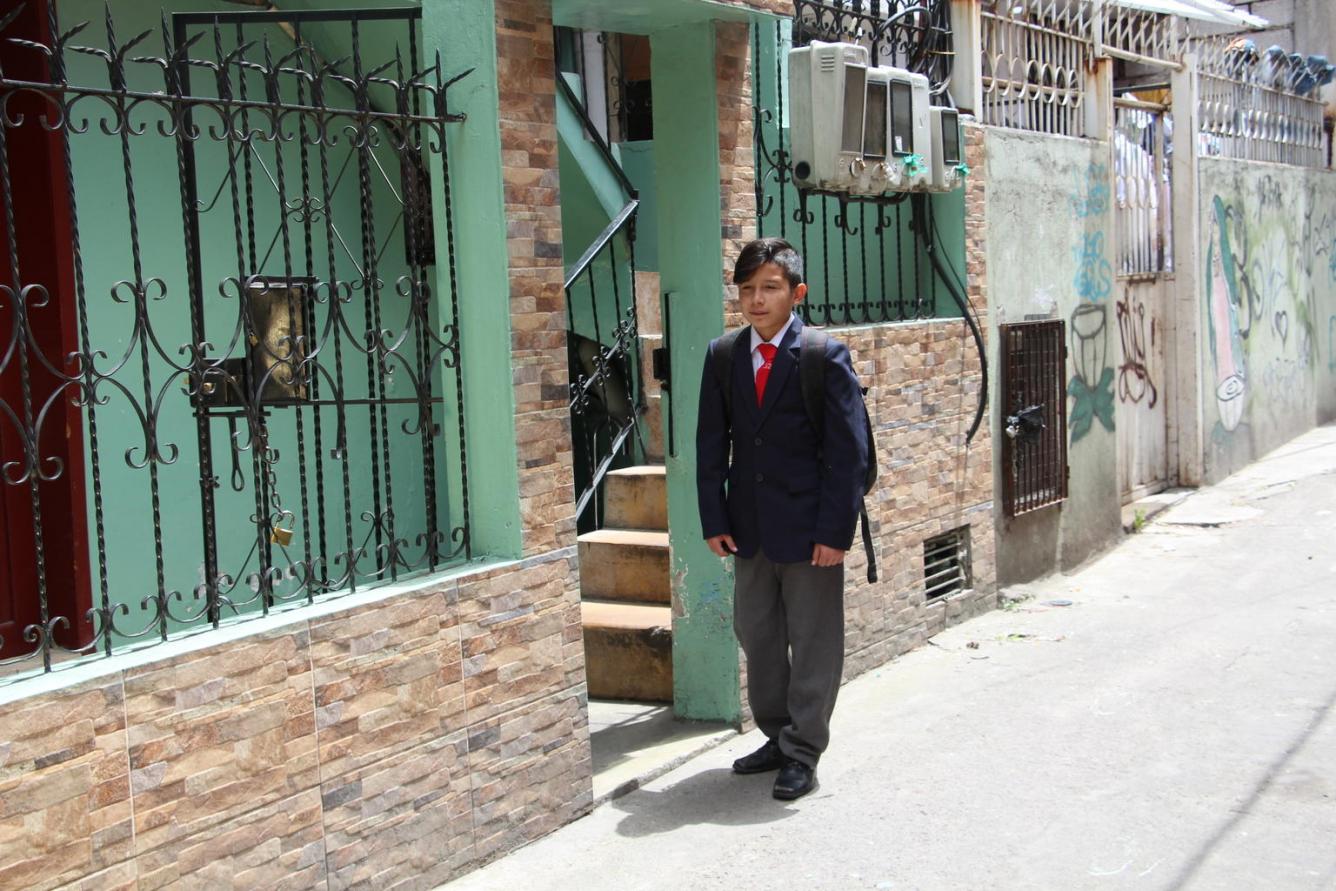 Ángel Gabriel is one of an estimated 1.5 million children in the region from both migrant and host communities – including children uprooted from Venezuela – who UNICEF estimated would need access to education in 2019.
UNICEF is working with Ecuador's Ministry of Education to promote empathy and solidarity in schools through their project "Let's Be Friends," which includes play-based methodologies and artistic techniques to improve integration and peaceful coexistence in schools.
Ángel Gabriel's family, meanwhile, have also benefited from a monetary transfer service provided by UNICEF in Ecuador. The service helps vulnerable children and their families who have decided to reside in Ecuador to settle into their new host country, helping ensure they can stay together. The subsidies complement food assistance provided by the World Food Programme (WFP).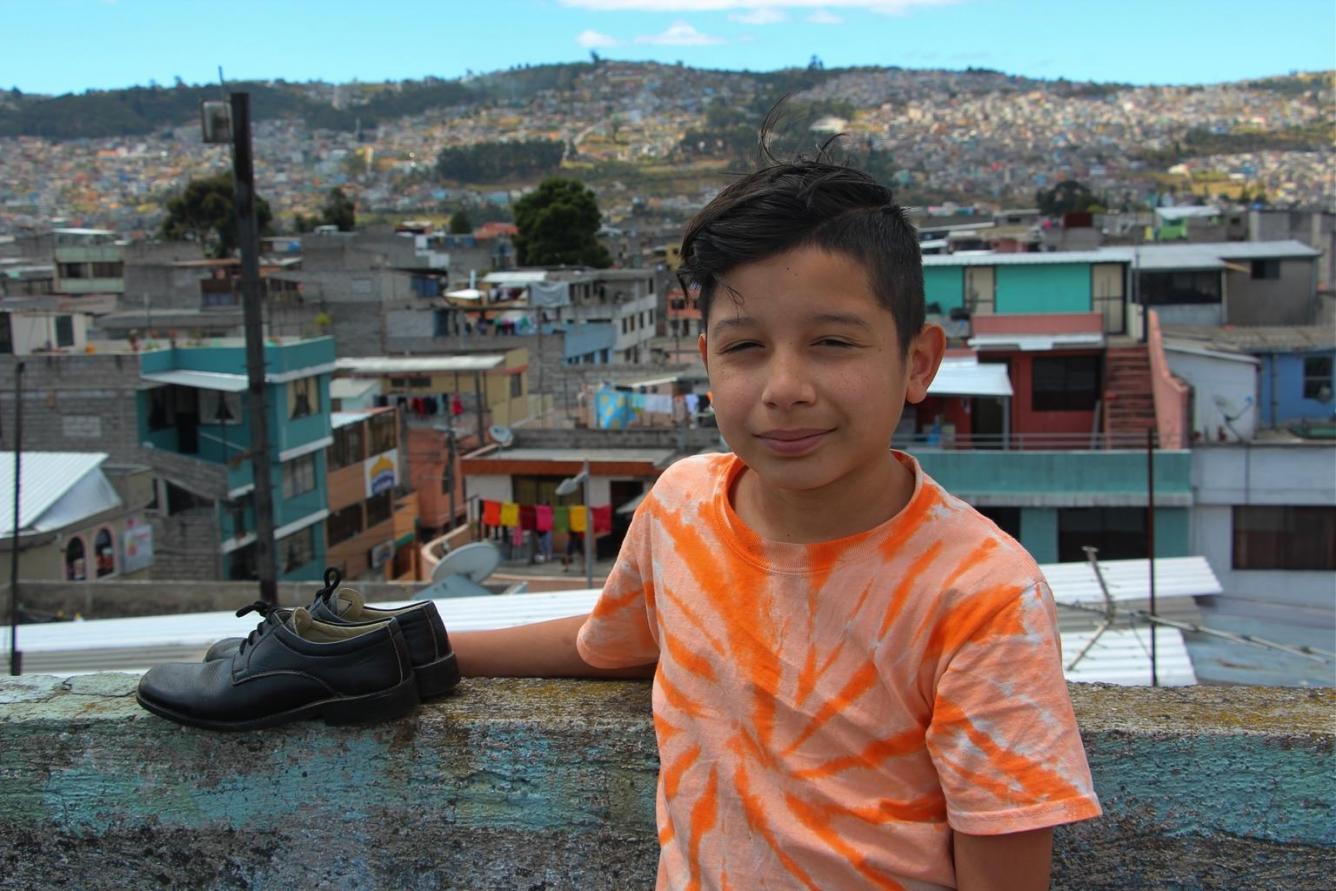 Ángel Gabriel couldn't wait to share the news about how his classmates had helped him out; and his family put in the rest of the money needed to pay for a pair of black shoes. The result has been a memorable example of warmth and solidarity, and a lesson in the importance of empathy for someone with a different accent, a different background – but the same childhood dreams.
"As [Venezuela] grapples with the impact of a devastating economic and political crisis, we continue to provide its most vulnerable children, wherever they are, with the humanitarian support they need. Children's needs must always remain above politics." - Paloma Escudero, UNICEF Director of Communication.
Venezuelan children need your help to access water, nutrition and healthcare. Send aid now.