David's Blog: Restoring education with schools in Tanzania
UNICEF Canada President and CEO David Morley reports from Tanzania
15 years ago, only two thirds of Tanzania's children went to primary school. But in 2001, school fees were abolished and, naturally enough, attendance skyrocketed. By 2007, it was almost 100 per cent. But then something strange happened – year after year, fewer children went to school and now enrollment is down to 85 per cent, and only about half of Tanzania's children reach grade seven.
Issues in the school system
The education problems in Tanzania can be very well illustrated through the Mshewe Primary School.
When fees were abolished and enrollment went up there wasn't enough money to build new classrooms and so bloated class sizes became the norm – and it got harder for children to learn in classes of more than 50 pupils.
The school building is 60 years old and needs repair. School latrines got messy and run down – bad latrines are one of the reason girls drop out of school.
The village of Mshewe is surrounded by fields of mixed corn and sunflowers and people have to work hard on their small plots of land to make ends meet. Nevertheless, 30 to 40 parents didn't go to their fields one day last month when I was visiting—instead they came to a special school assembly to welcome our delegation from Canada.
The 400 students wore their clean school uniforms with white shirts and red sweaters (yes, sweaters, even as the temperature rose up to 30 degrees) and the assembly was held in the large school courtyard.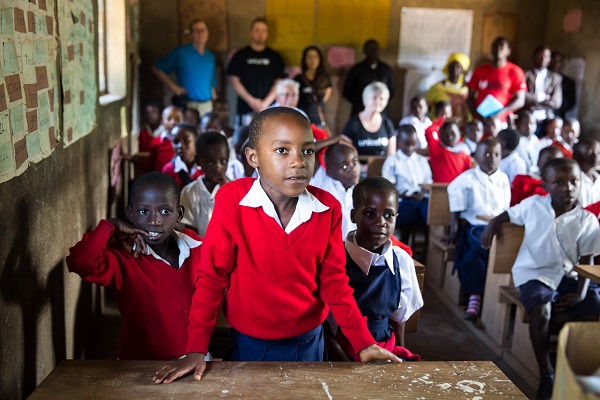 Student clubs help raise awareness on WASH and HIV
So we've taken steps on a number of fronts:
UNICEF has built a dozen latrines for the school
A "WASH" club (water, sanitation and hygiene) for students to learn and teach about hygiene
An HIV awareness club talks about rights
As we sat under a blue marquee to shield us from the sun the students came out and danced to a song which showed what happens if you don't have good hygiene and then taught us how to wash our hands. HIV isn't destroying societies the way it did before the price of ARVs dropped, but it has increasingly become a disease of young women, who suffer sexual violence or are infected by their partners. So the HIV awareness club talks about a girl's right to control her own body and also holds sessions on male circumcision, since that is something which reduces transmission too.
The different clubs present and the children sing – Oh how they sing! They sing in beautiful two part harmony which touches my heart. They invited us up to dance and soon we were all taking part—Canadians, Tanzanians, students, teachers, local dignitaries—dancing to songs about health, hygiene and rights.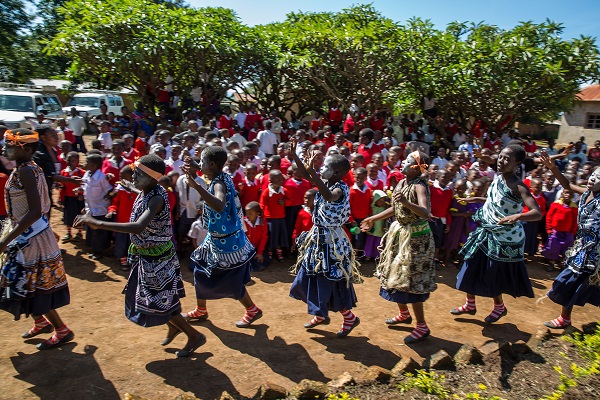 The importance of clean latrines in girls' education
There are speeches too and, as a rooster pecks his way across the courtyard, we hear about the success of our in-service training for teachers which has reached not only the teachers here in Mshewe, but also more than 2,000 teachers in Mbeya District. It means there is less rote learning and more small group work. By improving latrines, UNICEF has allowed girls to feel safer and stay in school longer and the better hygiene means the students are healthier.
After the speeches, we talk with the parents about what has changed since they came here. I was surprised by their answers.
"The kids have shoes," one of the parents said. "When we were at school our parents had to pay school fees. Since we don't, we can afford shoes. And that means their feet aren't cut up and it is easier to walk to school." It also means, added the District Commissioner, that cases of bilharzia (which can cause anemia, stunting and a reduced ability to learn) have just about ended.
Another father talked about technology. "The blackboards have lines for letters and squares for numbers painted right on them. You guys have taught the teachers to put educational posters on the walls. We didn't have blackboards and our walls were bare. The children seem to enjoy it more."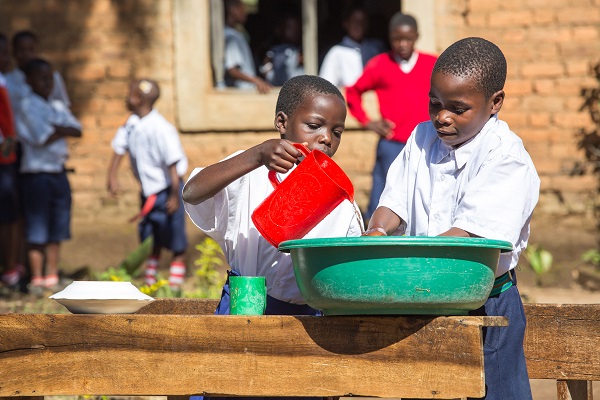 Making school free is good first step, but there's more to be done
But there is still a long way to go. The District Commissioner explains: "The government gives about ten dollars per child per year for salaries and school supplies. Everything else must be contributed by the community." But it isn't easy. "The parents brought a lot of maize last year and wanted to grind it into flour for school meals, but they didn't have the money to mill the maize."
Mshewe School is a microcosm of the problems Tanzania faces to get school enrollment back up to 100 per cent. Making school free is the right start. By training teachers, helping improve hygiene and working with the local government to make sure all schools are supported our UNICEF colleagues are moving things in the right direction for Tanzania's children.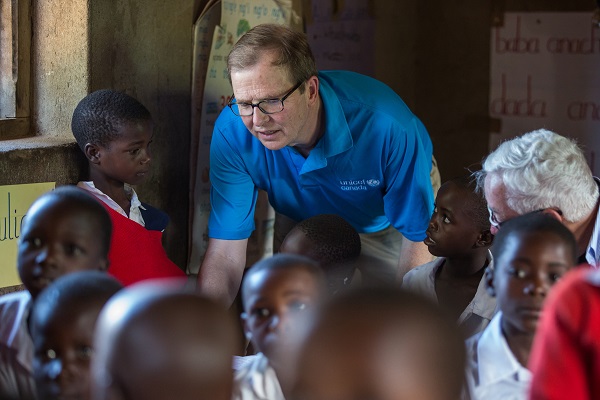 Categories:
Geographic Regions: