Disaster is imminent for children in the Sahel: Help Now
More than one million children under the age of five in the Sahel region of Africa are at risk of becoming severely malnourished. Inadequate rainfall has led to poor harvests, compounded by rising food prices, which have left many communities vulnerable to escalating food insecurity.
With teams stationed in every country in the region, UNICEF is already providing people with clean water, sanitation facilities and feeding centres stocked with nutrition supplies like Plumpy'Nut. Just three packets a day of this sweet, inexpensive peanut-based therapeutic spread can help a malnourished child gain up to two pounds in a single week. The major challenge, however, is providing sufficient quantities of these specially developed therapeutic foods to meet the growing need. UNICEF urgently requires additional funds to launch critical health and nutrition interventions for vulnerable children whose survival is threatened.
The Sahel is one of the poorest regions in the world where people have been struggling with malnutrition for decades. On behalf of the children in the Sahel, UNICEF Executive Director Anthony Lake called upon the global community to take action.
"The children at risk today in the Sahel are not mere statistics by which we may measure the magnitude of a potential humanitarian disaster," he said. "They are individual girls and boys, and each has the right to survive, to thrive and to contribute to their societies. We must not fail them."
Please donate today to help children at risk of malnutrition in the Sahel: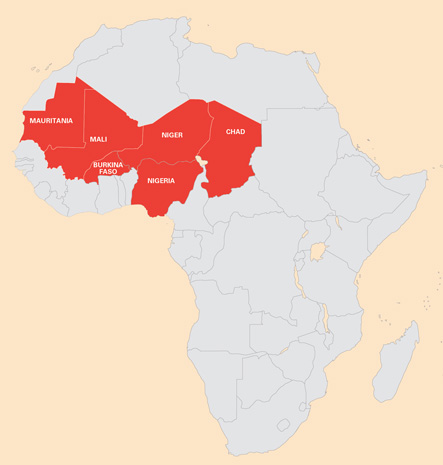 Watch Video
Learn More
Categories:
Geographic Regions: