Empowering Girls on Day of the Girl
According to The State of the World's Children 2014 in Numbers: Every Child Counts, inequalities faced by girls can begin right at birth. As girls move into adolescence, gender disparities widen. For example, child marriage affects girls far more than boys. Globally, around 1 in 3, or approximately 70 million young women aged 20-24 in developing countries were married before the age of 18, with one third of them marrying under age of 15. In two-thirds of the countries in which there is gender disparity in lower secondary education, it is girls who miss out.

Furthermore, while violence affects both girls and boys, girls more often tend to be victims of sexual violence. About 1 of every 10 girls under age 20 has been raped or subjected to a forced sexual act. In 2013, girls accounted for nearly two thirds of new HIV infections among adolescents aged 15 to 19. Girls are more biologically vulnerable to HIV than adult women, and harmful practices like child marriage and early unions heighten girls' risk of contracting HIV.
On International Day of the Girl, we call on the global community to realize the potential of adolescent girls - enabling girls to be powerful and positive change agents for their own empowerment, for advancing gender equality and for the sustainable advancement of their nations.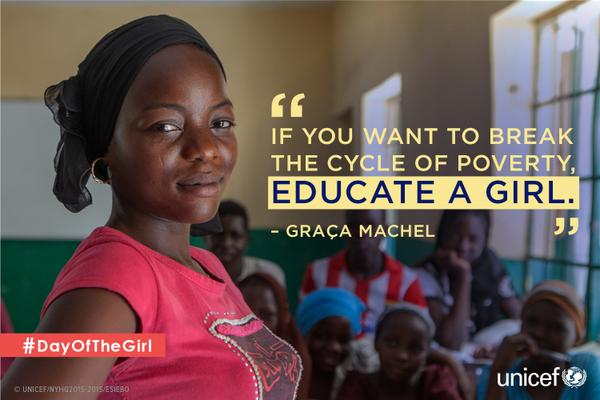 UNICEF is working with families, communities, governments and NGOs to empower adolescent girls and help them navigate the myriad challenges they encounter. These challenges include access to quality secondary and higher education, avoiding child marriage, receiving information and services related to puberty and reproductive health, and protecting themselves against unwanted pregnancy, sexually transmitted disease and gender based violence.
Here are three stories where education is life-saving and life-changing.
Investing in girls' education in Timor-Leste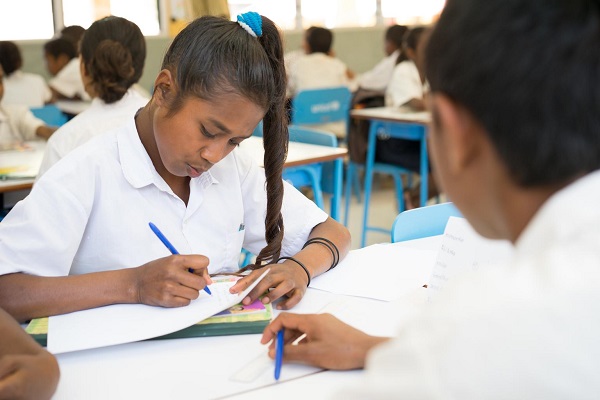 In Lauana Groto, a dry, dusty village high in the remote hills of Timor-Leste, families struggle day-to-day to get by. For adolescents like Esperança, education offers hope of a better future - and she's seizing the opportunity to learn with both hands. "I like school because I can learn many things and be smart," says Esperança with a quiet giggle. Esperança – the word for 'hope' in Portuguese – wants to be a teacher. Right now, she couldn't be happier with her school: "We really love it here."
A new child friendly school, constructed and equipped with UNICEF's support, is offering children and adolescents a safe, healthy and protective environment with the tools and facilities to learn better. UNICEF has so far helped build 59 child friendly schools and is supporting another 62 in Timor-Leste, all with learning materials and teacher training.
A victim of abuse starts a new life in Benin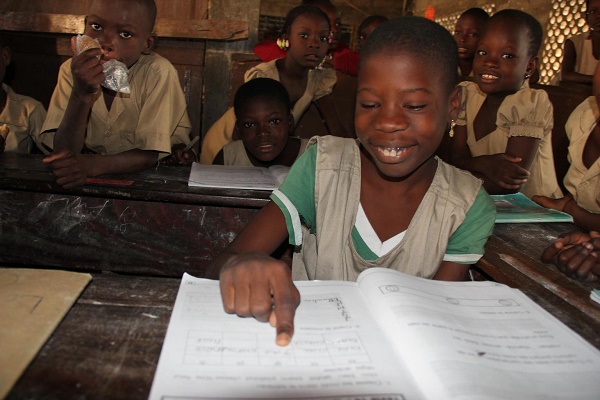 Solange is a 15-year-old girl currently living with the Salesian Sisters in Cotonou, the capital city of Benin Republic. The temporary home, which is supported by UNICEF, offers sanctuary for girls who are victims of abuse and other form of violence, exploitation, and trafficking. After a traumatic period of abuse, Solange has started a new life thanks to the Salesian Sisters and the support of UNICEF.
The Sisters take care of about 500 girls a year at this centre, where all girls benefit from health care and psychological support. They get an education and have access to vocational training. "Listening to these girls is heart-breaking," says Yvette Dayé Lalèyè, Project Coordinator. "You feel their suffering. We try to give them some hope so that they can have happy moments like any other child. But this is just a drop in the ocean. Much more needs to be done."
Never giving up on Shab'aan in Somalia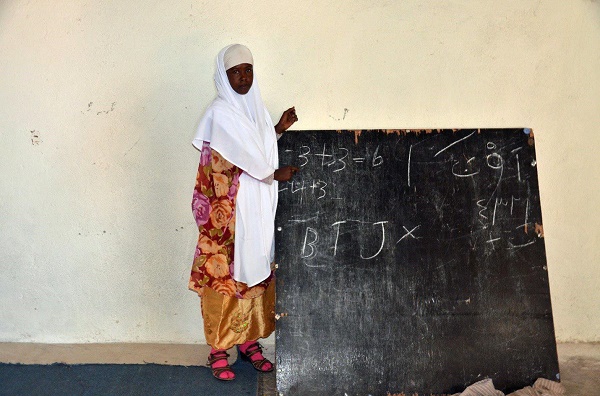 Twelve-year-old Shab'aan used to spend her days herding goats in the mountains, but then she had the chance to go to school and her life has changed dramatically, thanks to UNICEF and the Educate a Child initiative. Here, Shab'aan shows the blackboard she uses to write her lessons in class. "I want to be a doctor," says Shab'aan, 12.
UNICEF, in partnership with Educate a Child, is working to change this by identifying out-of-school, marginalized children and providing them with access to quality primary education. The project aims to enroll 64,000 children over the next three years. It will provide supplies for over 300 schools; construct, rehabilitate, and furnish 800 classrooms and train teachers, school heads, and deputy heads. The project will also support community organizations and provide gender-specific latrines and safe drinking water.
Empowering girls starts with all of us.
Support girls like Esperança, Solange and Shab'aan by sharing stories on social media (#dayofthegirl) or sending a girl to school.
Categories: