Children in crisis in the Democratic Republic of the Congo
In Kasai, one of the poorest regions of the Democratic Republic of the Congo (DRC), children remain the main victims of the crisis which began in August 2016, when fighting broke out after a traditional chief was killed during a clash with security forces. The situation worsened in 2017, triggering a wave of violence affecting nine of the country's 26 provinces. Read the latest report on the future of Kasai children.
This humanitarian crisis has had a devastating effect on children. They have been injured and killed, victims of sexual violence and arbitrary detention. In those areas where the violence continues, children are still being used in militias. The violence on children must stop, and those responsible must be brought to justice. Children should be safe at home, in school or in play areas and should not be forced to fight on the battlefield, or killed or injured during clashes.
Following the violence, 850,000 children have fled their homes. They have spent months deprived of healthcare, water and sanitation, a balanced diet and access to school.
400,000 children in the Kasai region suffer from severe acute malnutrition due to a lack of healthcare, water and good nutrition during the long period spent fleeing the violence. Without help, these children are at risk of dying.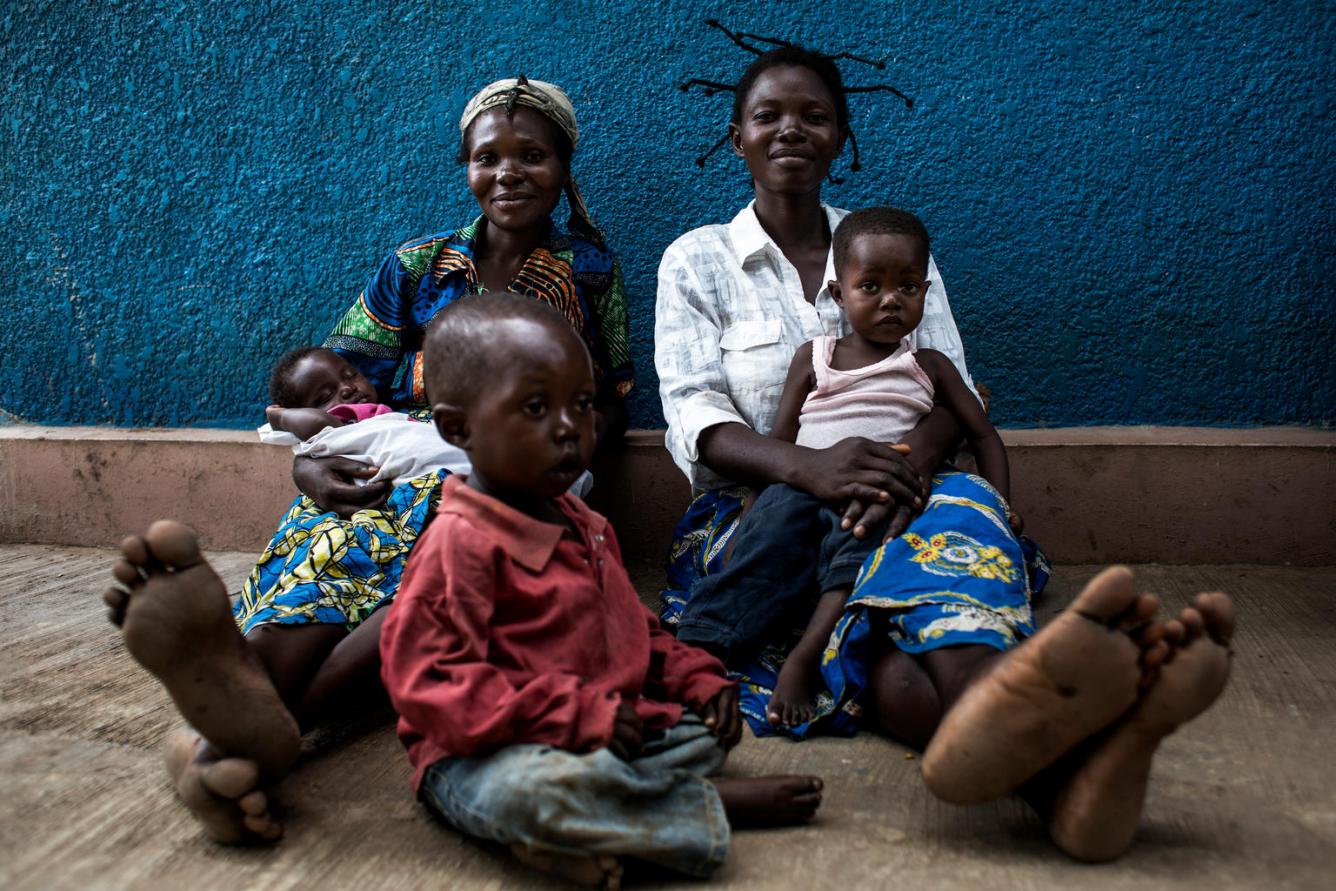 440,000 children have not been able to complete the 2016-2017 school year following the violence, destruction of school infrastructures and killing of teachers.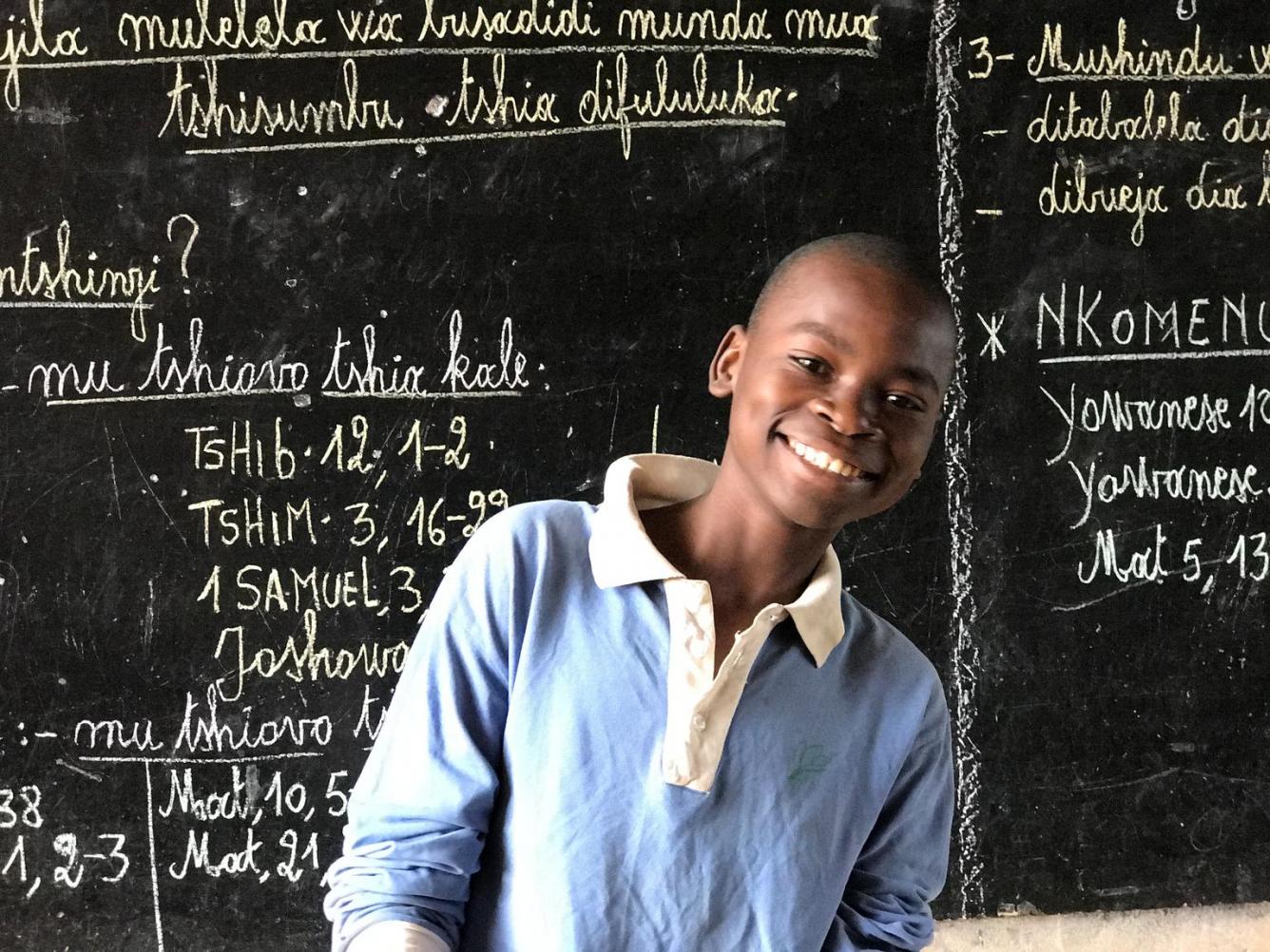 After a year of disruption and uncertainty, children are returning to school in Kasai. The classroom is an important place for healing as children are able to focus on the future and think about their studies, their friends and their games.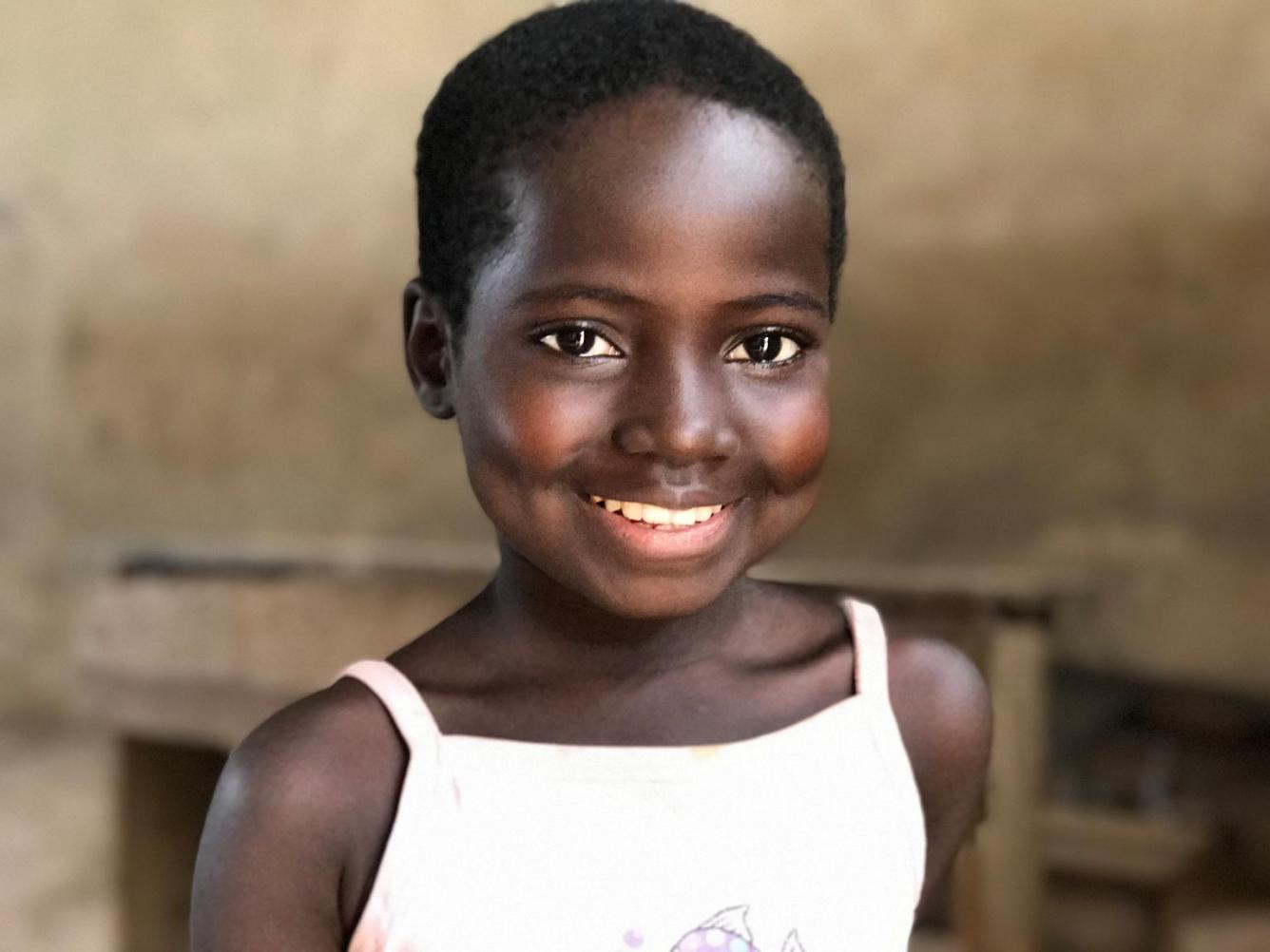 Bipendu and her family now live in Kananga but come from the Tshikapa region, around 250 kilometers to the west. Bipendu is just eight years old. Her happy face tells the story of a child who is going back to school. She is in a new community after fleeing her home in Tshikapa. She is excited about the year ahead but she missed a whole year of school so she will have to catch up.
There is hope, but the crisis is far from over
Today, security has been restored in several territories of the Kasai region and basic services are starting to be restored. Around half of those displaced have returned home. However, a huge amount of needs are still to be met. During the crisis in Kasai, 220 health centres have been looted or destroyed. More than 400 schools have been attacked, 100 of these destroyed completely.
At least 9,000 children have been separated from their families following the violence and need individual assistance.
Freddy was with his family when his village was attacked. They fled in every of direction. He has not seen his family since that day. He had never been out on its own before on his life. He wandered for a few weeks until he made his way to Mbuji Mayi and found refuge at a centre for unaccompanied children.
The future of an entire generation is at threat in the Kasai region. By implementing humanitarian aid programs, whilst strengthening structural development programs, UNICEF and its partners have managed to assist more than two million people since the beginning of the crisis. However, too many child victims of the crisis remain unaided. More funds are needed in order to avoid tens of thousands of child victims of severe acute malnutrition dying and thousands more children not being able to return to school.