How to change the world: start with the Global Goals
17 Global Goals and 5 Steps to 1 Better World
By Merissa Arokium, Youth Intern
This year the Global Goals for Sustainable Development come into effect. The idea is to achieve three extraordinary things by 2030 'for people, planet and prosperity': to end poverty, combat climate change and fight injustice and inequality.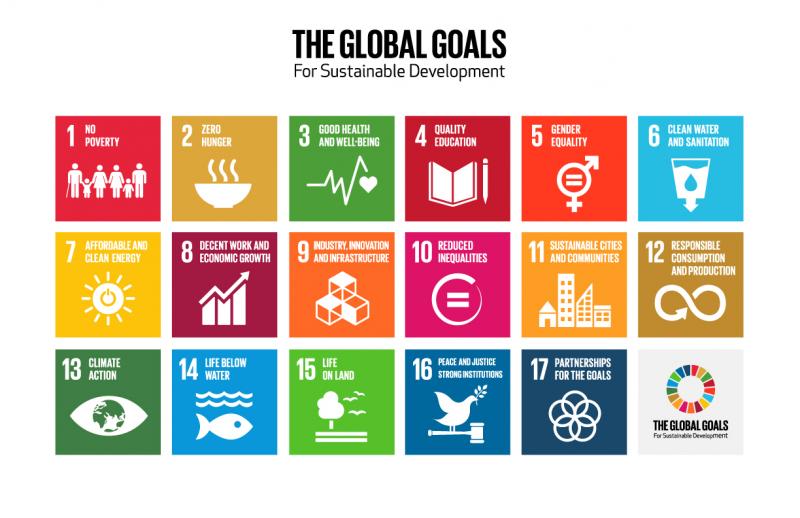 I see a list of 17 ambitious goals and I think "Wow!" They cover everything from education, to climate change, to health, to peace, to hunger. Where does one begin? Which ones are most important? What can I do? I'm just one person. Panic sets in. I begin to feel the weight of the world on my shoulders. Do I even know what terms like "climate change" and "quality education" really mean? I hear it on the news. I recycle, I donate, is that not enough?
For many of us, we tend to get overwhelmed when we think about the world's problems. We feel tiny and helpless. We care about the state of the world but just don't know what to do.
Before we become intimidated by an endless list of problems, I have prepared a step-by-step guide on how young people as global citizens can lead as agents of change in our communities. This list is my call to action! Take an oath with me to no longer be a bystander, to join, participate and help work towards a more peaceful, prosperous and sustainable world - and help empower all children and young people across the globe to be healthy, safe, educated and protected from violence.
A guide to help you get started with the Global Goals
Step 1: Believe
We are not "just one person," we are not helpless. We stand together as a community made up of many "just one persons" who have the power to ignite real, measurable, sustainable change on this planet. The type of change that could save and improve lives while securing the planet for future generations.
Step 2: Learn
Learn about the Global Goals. As much or as little as you like. I chose just one. Goal 4: Quality Education is to "ensure inclusive and equitable quality education and promote lifelong learning opportunities for all." It is an issue that is near and dear to my heart.
I have learned that quality education is essential to real learning and human development and is influenced by factors both inside and outside the classroom, from the availability of proper supplies to the nature of a child's home environment. Education is key to ending the cycle of poverty for children. Education contributes to reducing inequalities and supporting more just and inclusive societies - equipping children and young people with the skills, knowledge and values necessary to lead healthy, productive lives and reach their full potential.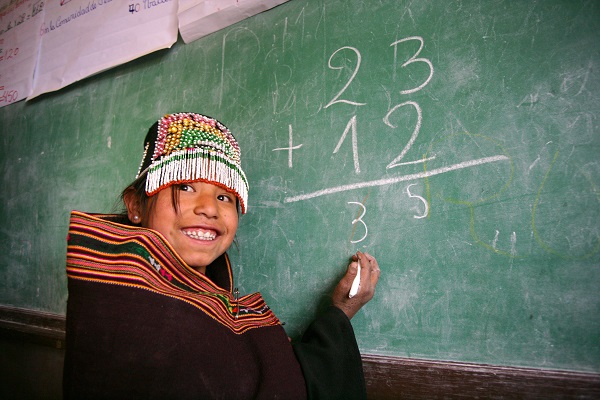 Step 3: Research
Find out what organizations are doing on the ground to support your issue. For example, here are some ways UNICEF is contributing to inclusive education:
#NoLostGeneration. The No Lost Generation initiative works to improve education and provide training and psychological support, such as counselling, for children and adolescents affected by the Syria crisis. It reaches children in Syria and within refugee host communities in neighbouring countries. Creating opportunities for young people to prevent them from being drawn into violence and conflict is critical, and investing in this generation is helping these children and young people to acquire the skills and knowledge they will need to rebuild their communities.
Promoting Child Friendly Schools. Educational environments must be safe, healthy and protective. Learning environments should be a haven for children to learn and grow. Find out more about how UNICEF's Child Friendly Schools model works to ensure that every child – regardless of whether he or she attends school in a building, a tent or under a tree – receives a quality education.
Step 4: Raise awareness
Take advantage of your social media. It can be as simple as sharing things like this blog post or posting about the Global Goals.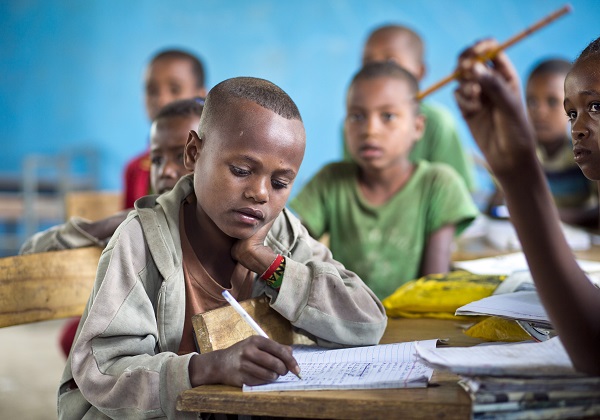 Step 5: Support UNICEF and get involved!
You can support UNICEF Gifts of Education and give children the chance to learn by providing basic school essentials like pencils and exercise books. Or find out how you can make a difference in the lives of children and youth all over the world by becoming actively engaged with UNICEF Canada through our Campus Clubs. Contact youthinaction@unicef.ca for more information.
There you have it. In five simple ways you can change the world by supporting the Global Goals and the tireless work of UNICEF.
The possibilities are endless!
Related:
The World We Want: A Guide to the Goals for Children and Young People
Categories: