How to help: Please donate today. Your donation will go directly to the Indonesia Earthquake and Tsunami Relief Fund.
Imagine being a small child who runs away at the smallest sound or movement, because you're convinced that it means that another earthquake is happening.
You are now living on your front lawn, because your home isn't safe anymore, but you're also afraid to leave it behind.
You have no water to drink because you rely on pumps to pull water from ground wells, but no electricity means that the pumps don't work, and nearby stores have been cleared out of their stock.
That's the reality for our very own Cathy's (Manager, Donor Engagement & Administration) family, along with thousands of families like theirs, living on Sulawesi in the aftermath of the earthquake and tsunami. In total, there are over one million children living in Central Sulawesi, where the tsunami and earthquake occurred, making up 35% of the total population. That means it is important to understand that this emergency has impacted a particularly young and vulnerable population, who are desperately in need of assistance.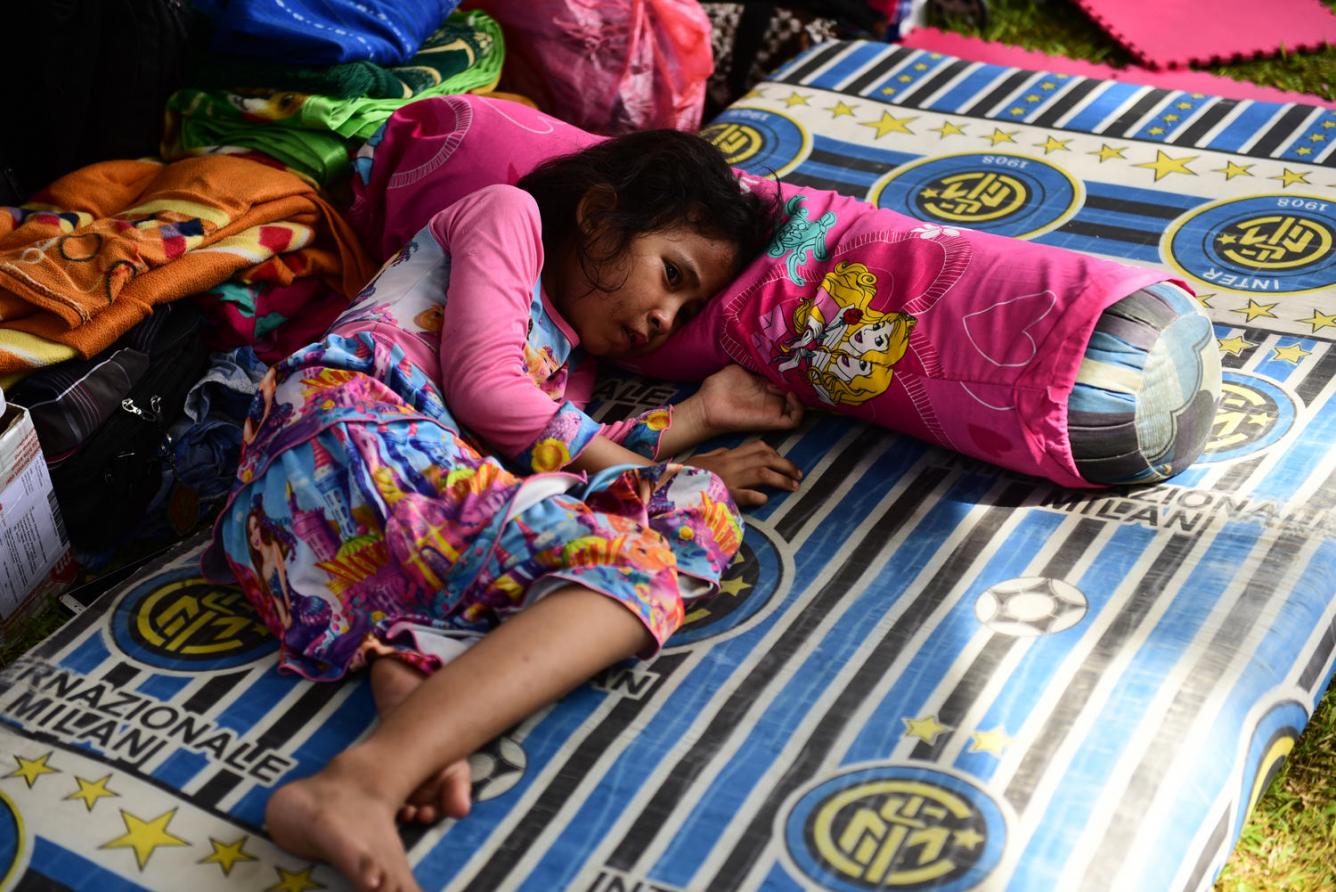 Earthquake aftermath today
Electricity was restored and shops began reopening in the city of Palu on October 4, 2018, but the fate of many thousands of people in outlying districts remained unknown nearly a week after the disaster struck.
Communities in more remote areas have been cut off by broken roads, landslides and crippled communications, as aid begins to trickle through. The town of Donggala, which was severely damaged and is still inaccessible by road, has only recently received deliveries of water, rice, diapers, milk, clothes and other supplies, courtesy of the Indonesian Navy.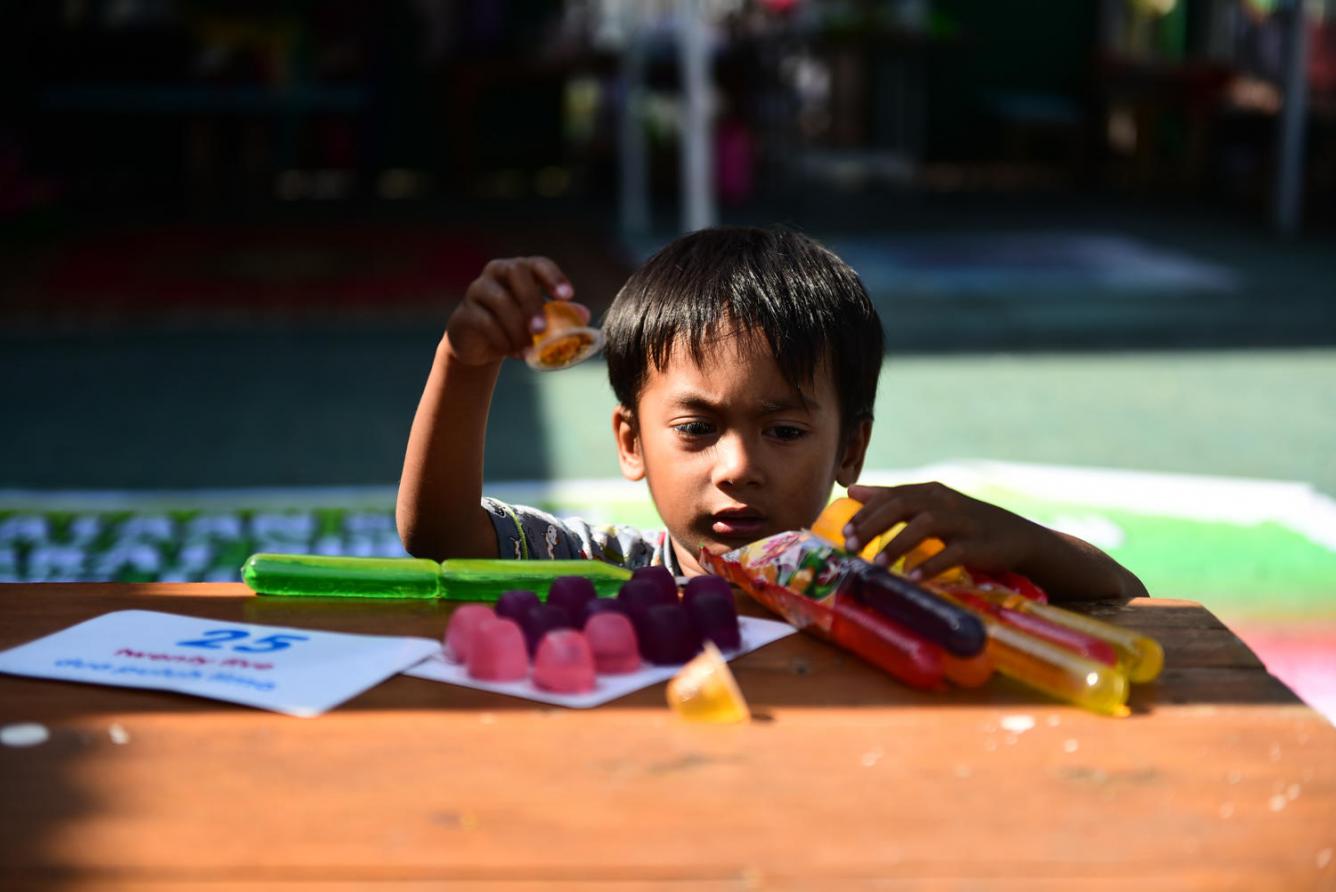 Cathy was able to get in contact with her family who lives in Palu, but while she is very thankful that everyone survived the earthquake, Cathy says she knows the aftermath of such a disaster will be felt on the island for a while to come.
Children in Palu, Donggala and other affected sites in Sulawesi need serious help to recover. Many have lost their loved ones, homes and neighbourhoods. In addition to essential services such as food and water, services for the identification and referral of separated and unaccompanied children, prevention of family separation, psychosocial support and education, will need to be scaled up as quickly as possible to protect children and help re-establish a sense of normalcy.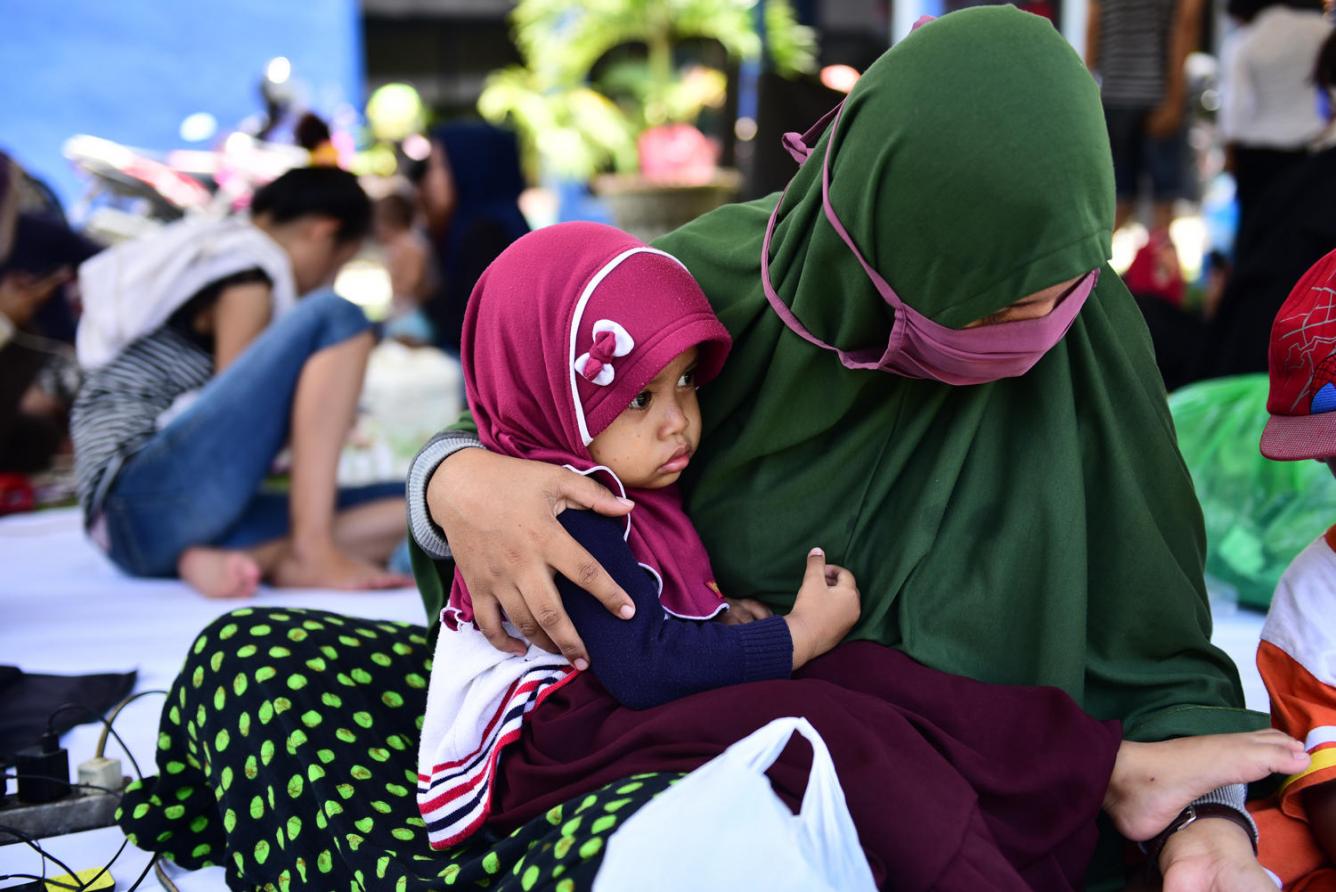 UNICEF Canada is thankful for everyone who has been able to give already, but we continue to seek donations to cover education, health, nutrition, sanitation and child protection needs for the current emergency, as well as the lasting impact of the Lombok earthquake one month earlier, which killed 550 people and displaced 340,000 people.
In the spirit of Thanksgiving, we ask you to help children in Indonesia today.