The International Day of Peace, sometimes unofficially known as World Peace Day, is observed annually on 21 September. It is dedicated to world peace, and specifically the absence of war and violence, such as might be occasioned by a temporary ceasefire in a combat zone for humanitarian aid access.
In 2018, the theme of Peace Day is "The Right to Peace – The Universal Declaration of Human Rights at 70" but for children in Yemen, the right to peace might seem like a dream.
Yemen is one of the chronically under developed countries facing one of the world's largest, most complex humanitarian crises. Almost the entire country (22.2 million people) needs humanitarian assistance. Conflict has caused the internal displacement of 2 million people, left 1 million public sector workers without pay for a year, and undermined access to ports and airports, obstructing essential humanitarian and commercial deliveries.
In particular, the damage and closure of schools and health facilities threaten children's access to education and health services for years to come.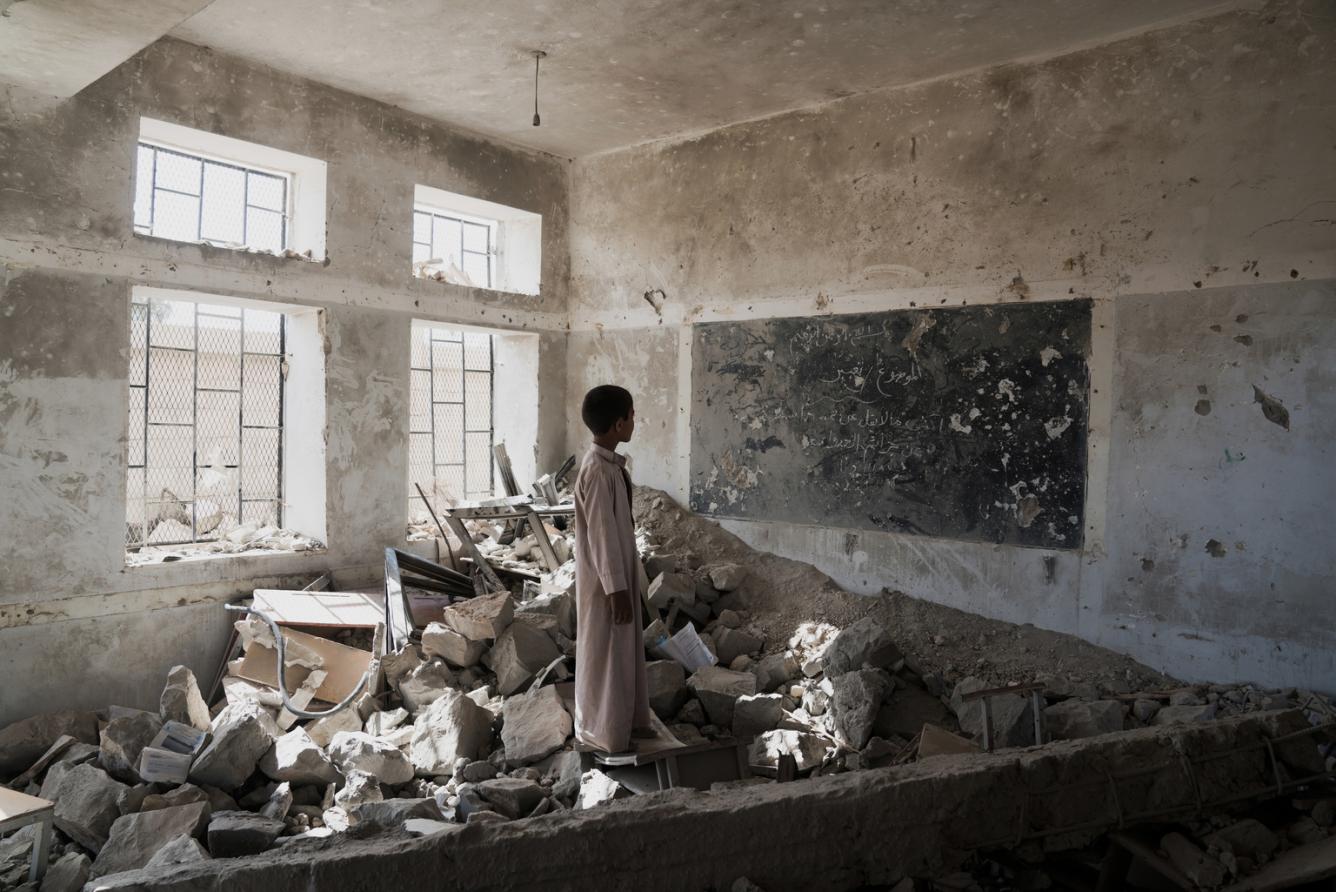 War in Yemen: what is the impact for children's education?
As at July 2018, over 143,000 teachers have not received their salaries in over two years.
School infrastructure has been affected, with incidents of attacks on schools documented and verified by the Country Task Force on Monitoring and Reporting of Grave Child Rights Violations (CTF MR). More than 2,500 schools are out of use, with two thirds damaged by attacks, 27 per cent closed and 7 per cent used for military purposes or as shelters for displaced people.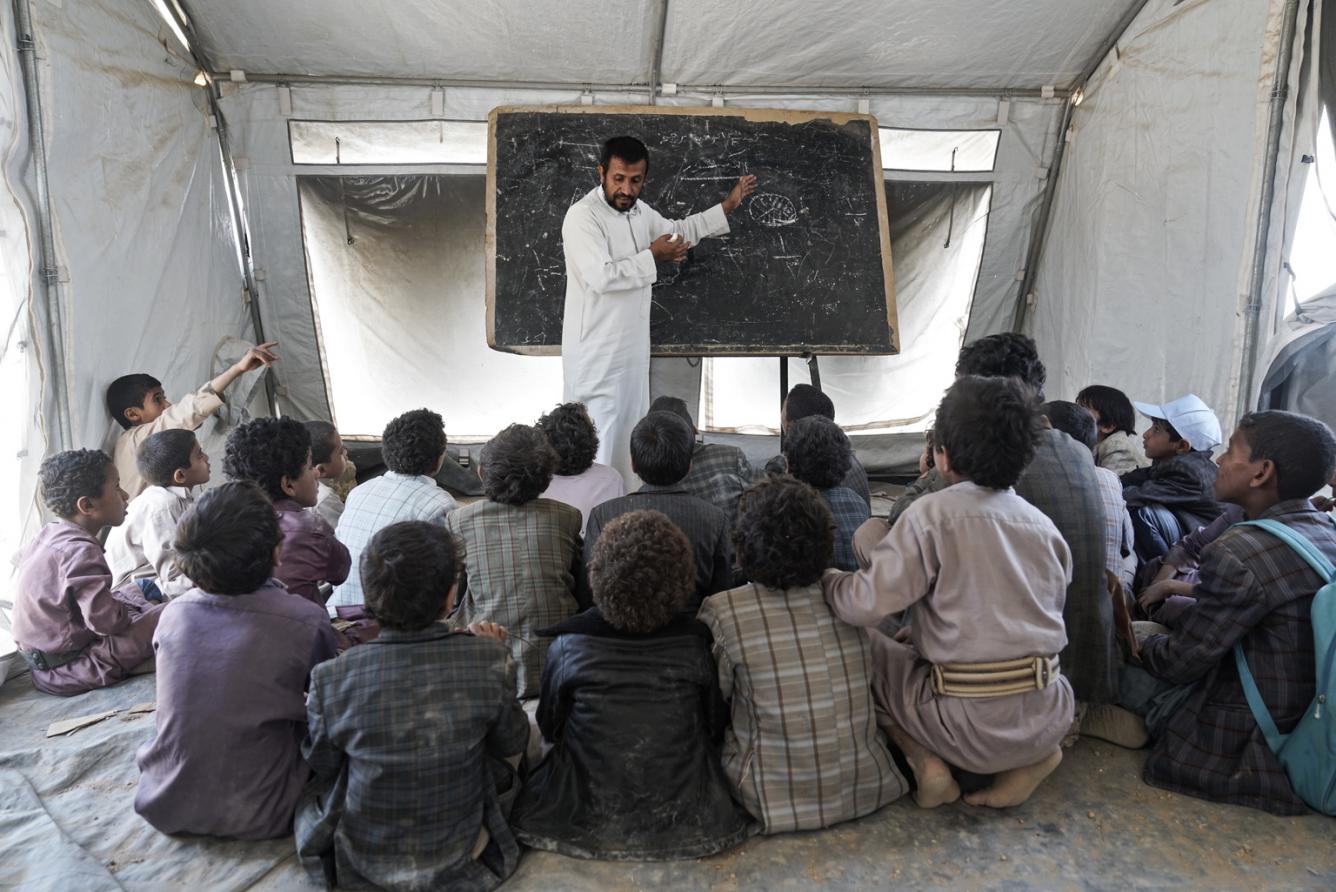 "An entire generation of children in Yemen faces a bleak future because of limited or no access to education," said Meritxell Relaño, UNICEF Representative in Yemen. "Even those who remain in school are not getting the quality education they need."
The journey to school has also become dangerous as children risk being killed en route. Fearing for their children's safety, many parents choose to keep their children at home. The lack of access to education has pushed children and families to dangerous alternatives, including early marriage, child labour and recruitment into the fighting.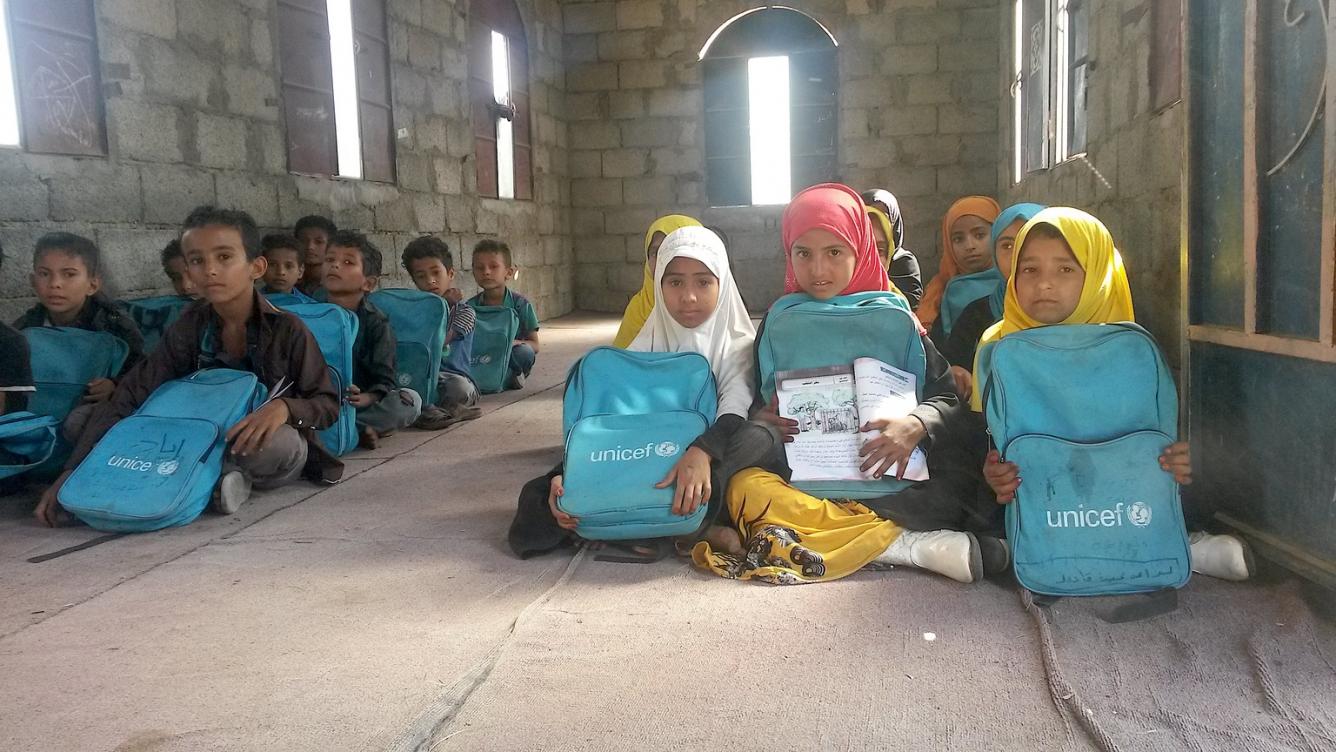 UNICEF Canada calls on all parties to stop war on children of Yemen
On behalf of Yemen's children, UNICEF Canada appeals to the warring parties, those who have influence on them, government authorities and donors to:
Put an end to the war and all grave violations against children:
Peace and recovery are an absolute must if children in Yemen are to resume their schooling and get the quality education they urgently need and are entitled to.
Pay teachers:
Education authorities across Yemen should work together and find an immediate solution to provide salaries for all teachers and education personnel so that children can continue to learn.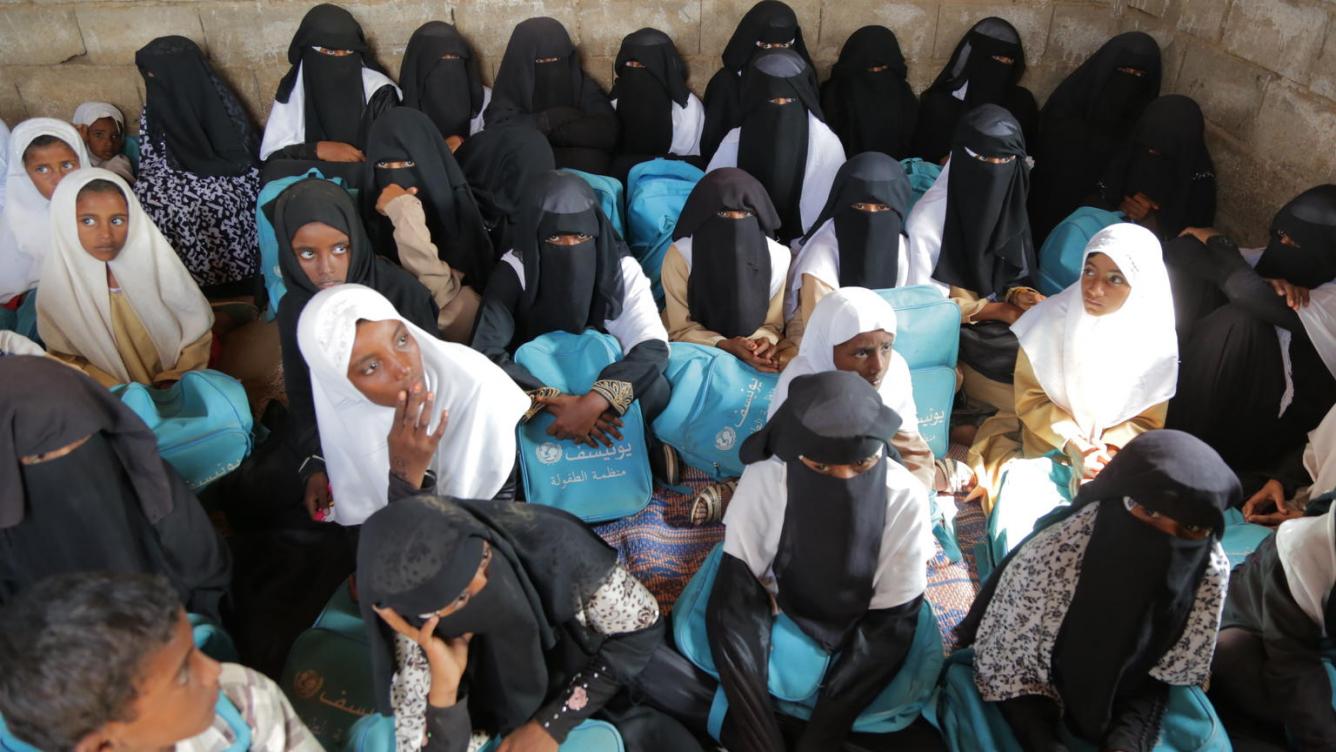 Protect children's education unconditionally:
All parties to the conflict and those with influence on them need to unconditionally commit to stopping attacks against schools to protect children's education across Yemen. Children and education staff must be kept out of harm's way and schools must be maintained as safe zones for learning.
Increase funding for education:
The international community, donors and development partners should support incentives for teachers while searching for long-term solutions to the salary crisis in Yemen, and continue supporting the education system.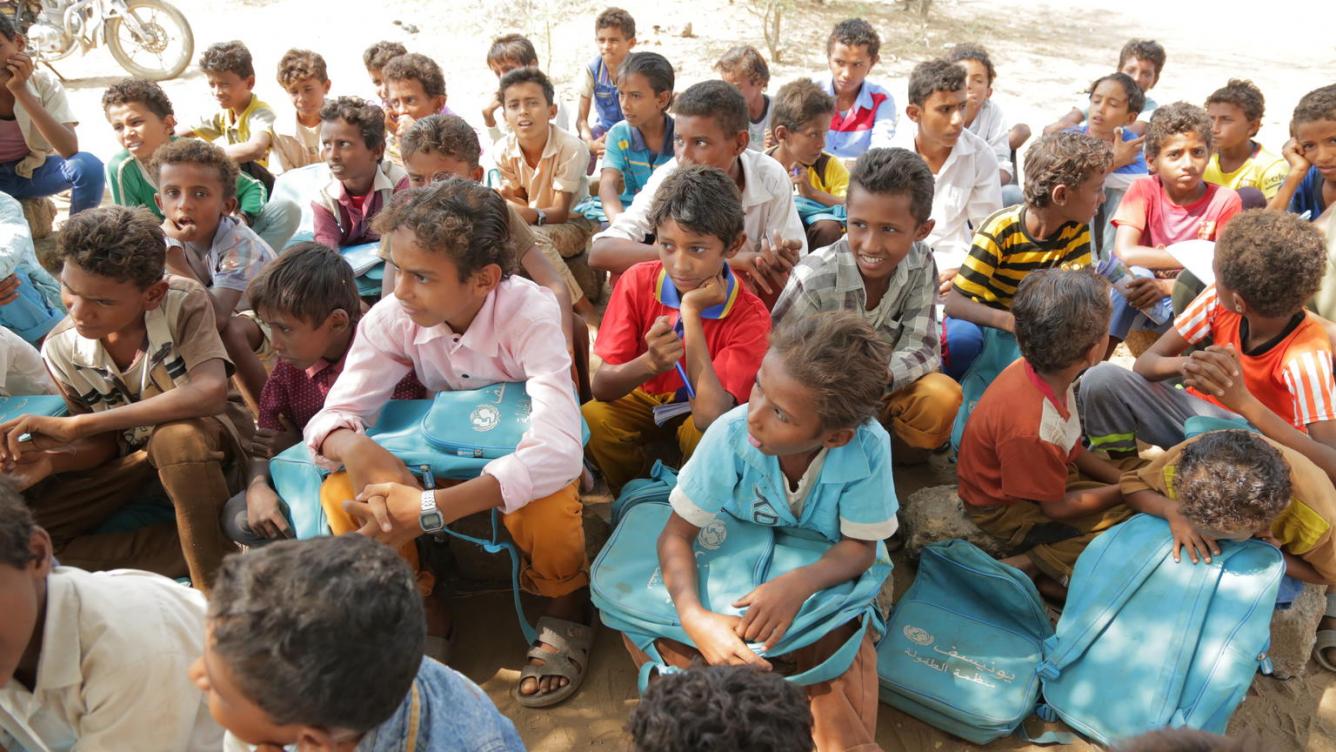 How can you help the children of Yemen
This International Day of Peace, UNICEF Canada asks our supporters to think of helping Yemen's children – and children like them around the world in countries like Syria and Bangladesh, whose lives have been affected by conflict – for who the right to peace may still seem like a far-off goal.
UNICEF is working to bring vital resources, and hopefully one day, peace to these children and it is with your support that we are able to reach so many children around the world.
Support the children of Yemen