International Nurses Day: Celebrating those on the front lines of child survival
Any visit to the doctor's office, hospital or walk-in clinic starts with panic, especially when a child is sick. We look for answers, urgent medical assistance and someone who cares.
No one understands this more than a nurse – the unsung hero on the front lines. Around the world, nurses provide life-saving support to children and families in terms of patient care, health interventions and counselling. They go the extra mile – literally – to reach the most vulnerable children in the most remote places. On International Nurses Day, UNICEF celebrates one of our most important partners in the fight for child survival.
Meet some of the incredible nurses making a difference in the lives of mothers, children and communities.
Fatima, Sierra Leone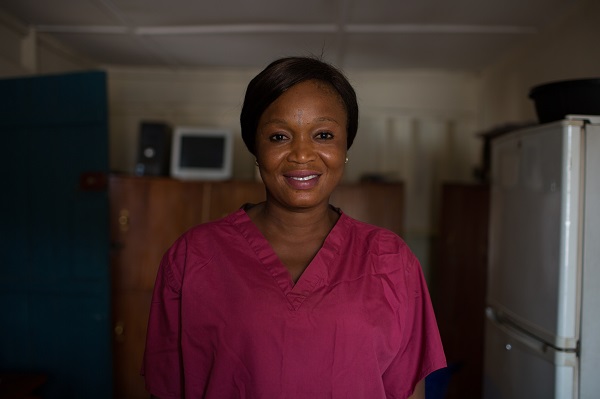 © UNICEF/UNI182236/Bindra
Nurse Fatima Kamara stands in the Kenema Government Hospital where she works, in the city of Kenema, Sierra Leone. She's an Ebola survivor and a founding member of the Ebola Survivors Organization, who was infected during the early days of the Ebola outbreak. As soon as she realized that she was not feeling well, she isolated herself – possibly saving countless lives. She went back to work at the hospital after she was declared as Ebola-free and discharged.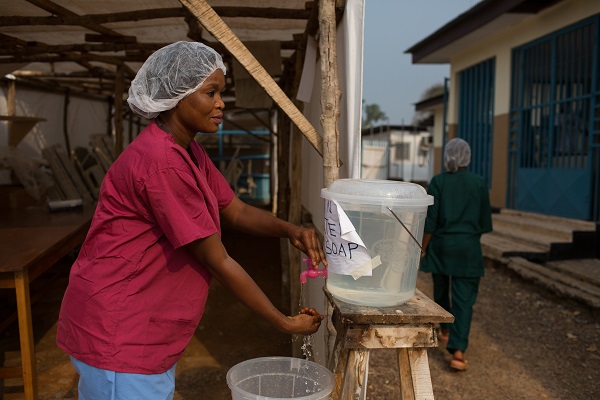 © UNICEF/UNI182237/Bindra
> Equip nurses with First Aid Kits
The Ministry of Social Welfare, Gender and Children's Affairs, with support from UNICEF and other partners, organized the first Survivors' Conference in Kenema in October 2014, to identify survivors' needs, help them cope with the trauma and stigmatization they continue to face, and to enlist them to help infected community members in the response to the Ebola outbreak.
Mithu, Nepal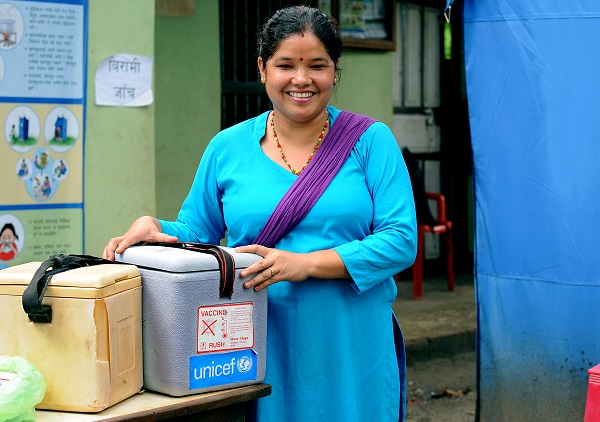 © UNICEF/UNI198954/Karki
Auxiliary Nurse Midwife Mithu Bhujel smiles at the Jaisithok sub health post in Kavrepalanchok, Nepal, one of the 14 districts most affected by the earthquakes. Mithu is actively engaged in the UNICEF-supported Measles, Rubella and Polio immunization campaign to immunize half a million children in these 14 districts.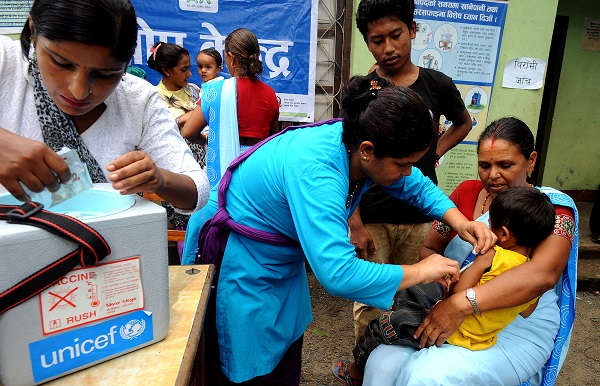 © UNICEF/UNI198961/Karki
> Save lives with Vaccine Packs
When the earthquake hit, everything started to shake and houses and buildings collapsed. "Honestly, we are little scared deep down, but we know that we have to be courageous and continue our work," said Mithu. Children and families were forced to live outdoors, making them vulnerable to various diseases like measles and rubella. But Mithu was undaunted. "After the earthquake, the roads to our work areas are badly damaged. Forget the black topped roads, there aren't even a gravel road. That is why we need to take a longer routes. But I am very glad and proud that I have been able to support these mothers and children. I have been doing this for a while and will continue it in future. I am very happy to be able to do this."
Mathilda, Ghana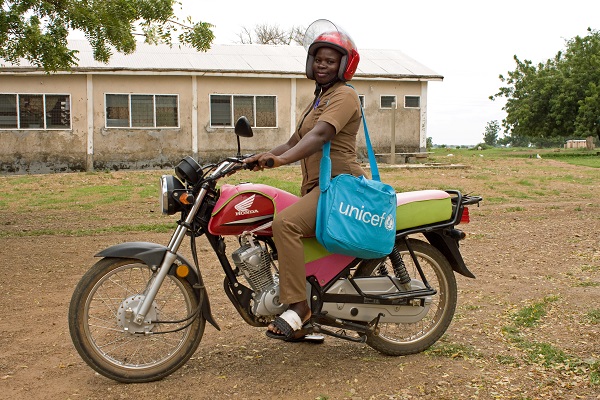 © UNICEF/UNI192841/Flores
Nurse Mathilda Adaboro sits atop her motorbike in front of the Sapeliga clinic in Ghana. Women from the surrounding villages come to the clinic to deliver their babies, but cannot always return for follow-up visits. With her motorbike, Mathilda performs home visits where she examines newborns, checks their weight and temperature and reminds moms of basic hygiene principles. For Mathilda, no child is too far.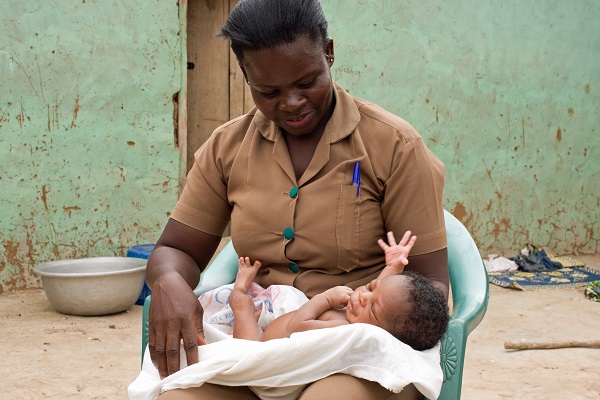 Categories: