Katy Perry joins UNICEF to help the children who are being left behind in Viet Nam
By Katy Perry
"Last month, I traveled nearly 8,000 miles to Ninh Thuan Province, a rural region in Viet Nam's south central coast, and one of the most disadvantaged areas in the country."
"The stunning coastline of Ninh Thuan Province is a stark contrast to the barren, hard-to-reach hillsides and dilapidated wooden homes inland, where most people live, enduring the daily struggles that come with extreme poverty. These struggles include lack of access to quality health care and education; food insecurity caused by climate change; lack of clean water and sanitation; and an overall absence of opportunities."
"I spent four days in this region with UNICEF, meeting children and families affected by some of these struggles, and getting an insight into what is being done to tackle the inequities that some of the country's most disadvantaged children face."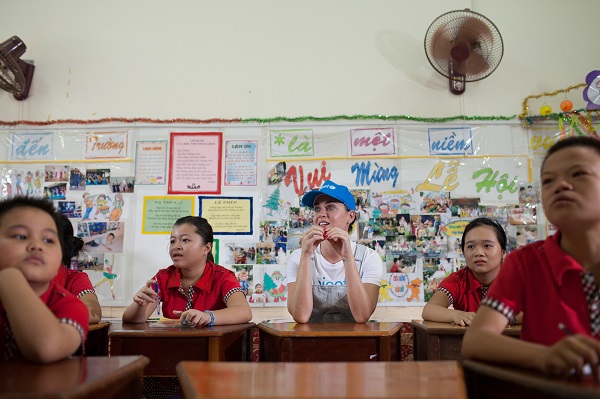 © UNICEF/UN020123/Quan
"On my first day in Ninh Thuan, I visited a school that provides children with disabilities the support they need to thrive alongside their peers. I also visited a junior high school mainly made up of students from ethnic minorities who were empowered by the opportunity to have access to higher education."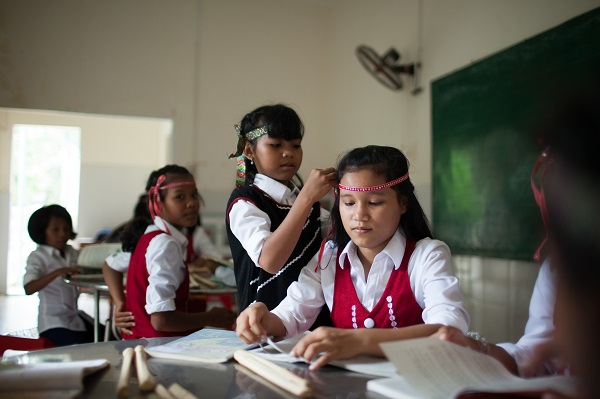 "The 30 kids I met at the Quang Son Special School are probably some of the fortunate few. There are some 1.3 million children with disabilities in Viet Nam, and less than half of them are able to access school. I couldn't help but wonder what these children's lives would be like if the school wasn't here for them. Who would they play with? How would they learn to communicate? What would they do all day while their families work in the fields? What would their futures be like?"
Donate here to support the children being left behind.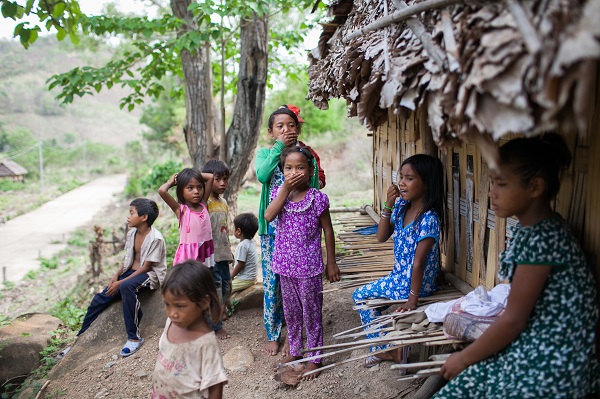 "It was heartbreaking to meet a grandmother who was left to care for four grandchildren after her daughter passed away. The family lives off a bumpy path in a remote village in the hills, and one of the grandchildren, a five-year-old named Linh*, became severely malnourished. If a UNICEF-trained outreach worker had not come to the village, and made sure Linh got the care she needed, she might not be alive today. Linh is one of millions of children who face such challenges every day. That's something we should all be worried about."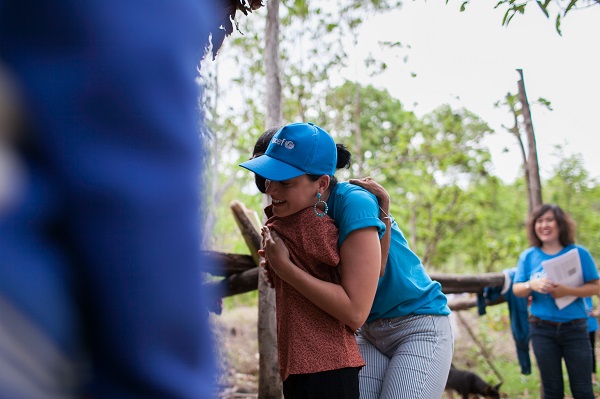 "All the children I met have incredible dreams. We have to help them fight for those dreams. Investing in the most disadvantaged to give them a fair chance in life is not only the right thing to do, it is the best way to break the cycle of poverty and drastically improve children's health, education and well-being."
Help children fight for their dreams.
___________________________
Across all its programs in Viet Nam, UNICEF supports the government and other partners to pursue an equal agenda for all children in the country and especially for children from ethnic minorities and low income families, children with disabilities, and children at risk of exploitation and abuse.
Categories:
Geographic Regions: