Big news for mothers and babies in Kenya, and everyone who cares about them: Kenya has received the official certificate declaring it is the 45th country since 1999 to eliminate maternal and neonatal tetanus (MNT).
What Is Maternal And Neonatal Tetanus?
Tetanus is a non-communicable disease caused by bacteria found in soil. In many developing countries women give birth at home without the support of a healthcare worker and without a clean, sterile blade to cut the umbilical cord. This can lead to tetanus poisoning in the newborn baby, causing severe spasms and an excruciatingly painful death.
Reducing neonatal deaths from tetanus is one of the simplest and most cost-effective ways to reduce the neonatal mortality rate. Tetanus transmission can be prevented during childbirth by improving immunization services, especially for pregnant women; promoting clean delivery and cord-care practices; and strengthening disease surveillance and case investigation.
Join our campaign to eliminate maternal and neonatal tetanus >>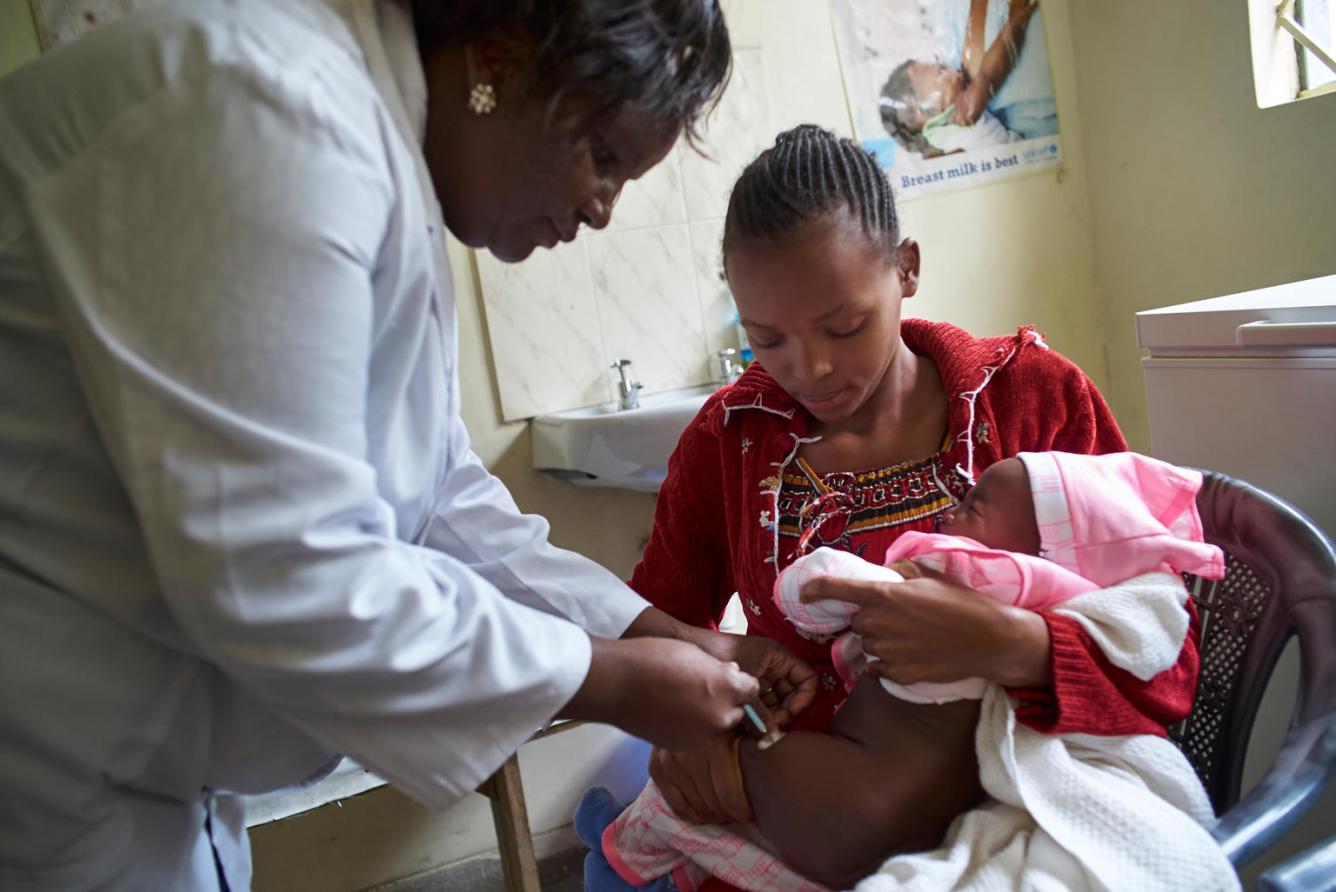 Kenya's progress towards achieving this important public health milestone began in 2001. The country introduced the five-dose tetanus-toxoid vaccination schedule in 2002, and started implementing immunization campaigns in high-risk areas in 2003. In addition, the country focused on providing free maternity services to increase skilled birth attendants; improving antenatal care by including tetanus toxoid vaccines into the routine antenatal care packages; strengthening health facilities and resources; and providing free medical care to children under five years of age.
How Can We Eliminate MNT For Good?
Each year 30,848 newborn babies die from tetanus in 13 countries, equating to 84 deaths each day. How can we eliminate it?
It costs US $3 to vaccinate each woman of reproductive age. This includes the three vaccines needed for each woman, syringes and safe storage and transportation of vaccines. It also includes training for health workers and community education.

It costs almost $800 to provide health services to each baby once infected, without any guarantee of the baby's survival.

In 2000, MNT was still a public health problem in 59 countries. By March 2018, the figure was down to 13 countries – an 85% reduction from 2000. Activities to achieve the goal are on-going in the remaining countries, with many likely to achieve MNT in the near future.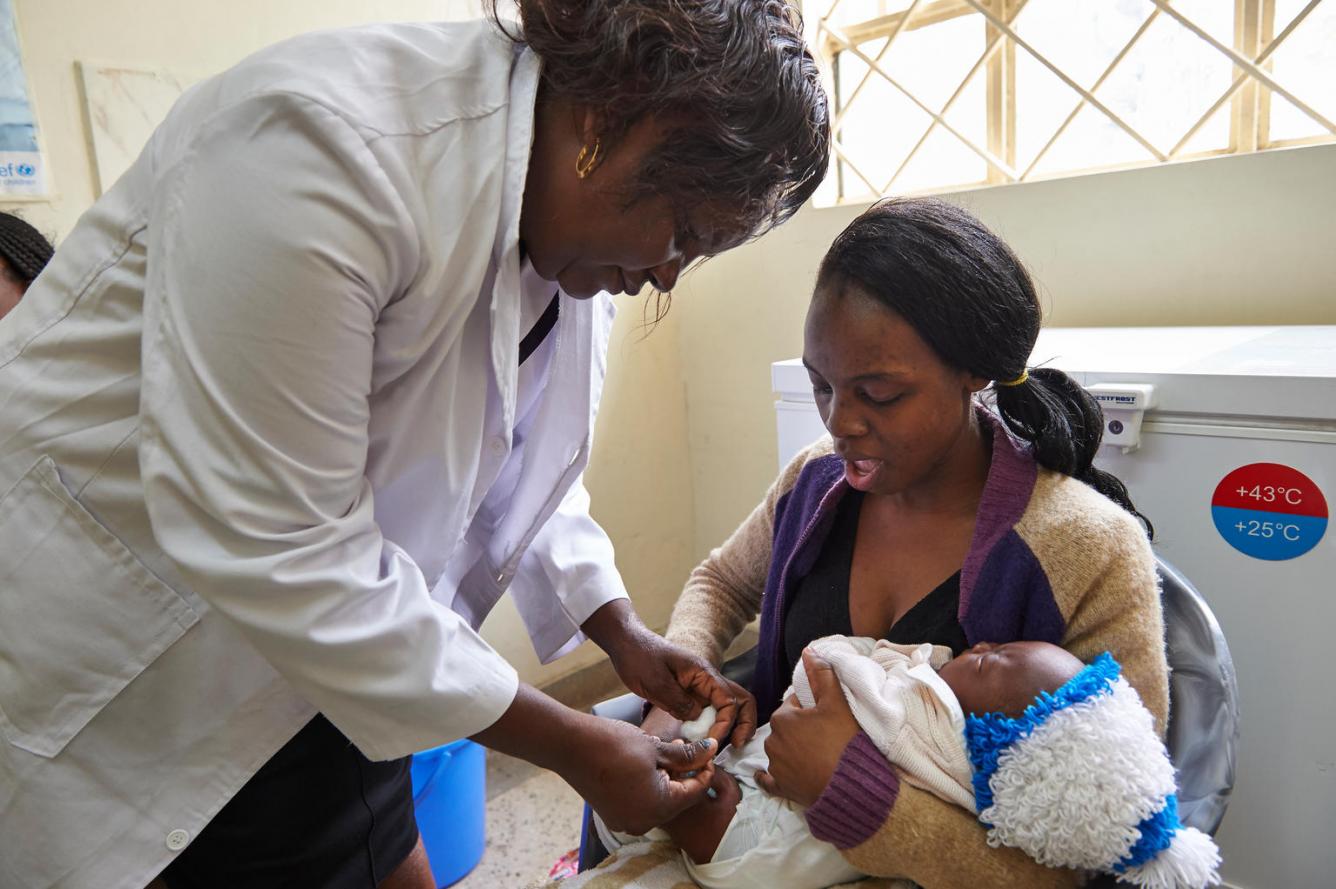 This is a moment to celebrate the achievements made since 2000. While we've reached a significant milestone, the fact that 30,848 babies still die from a completely preventable disease like tetanus remains an unprecedented outrage. UNICEF and partners won't stop providing the required resources to reach the most underserved communities and protect every woman, every baby and every family against tetanus, until the day that we reach global maternal and neonatal elimination.
We've reached a significant milestone, but 30,848 babies still die from MNT every year.
UNICEF and partners are calling on everyone — from governments and advocates to donors and members of the general public — to do what they can to help increase immunization coverage in their communities.
Because #VaccinesWork. Because every dollar spent on all forms of childhood immunizations yields an estimated $44 in economic and social benefits.
And because immunization provides a foundation for good health at the start of life, and puts children on a path toward a healthier, more productive future.