Nepal: Talking to your kids about emergencies
During catastrophic disasters like the earthquake in Nepal, children are exposed to news, discussion and visual images of the events. You can help the children in your life cope with their feelings, feel safe and even respond with positive actions:
Start a conversation
Invite conversation by asking, "Have you heard anything about Nepal?" or "How do you feel about what is happening?" If the child clearly isn't interested in talking about it, then don't push.
Let the child's concerns guide the discussion. It's best to acknowledge their feelings, saying things like, "I know this is scary." Reassure the child that they are safe and discuss how the victims of the disaster are getting help.
If possible, try to limit the child's exposure to the news media, and balance it with positive stories, such as the acts of bravery, generosity and kindness of ordinary people caught in the disaster, and the actions of organizations like UNICEF in bringing relief to those affected.
Help them take constructive action
One way to help children deal constructively with their feelings is to give them an opportunity to contribute to relief and recovery. Discuss what they or your family can do to help: raising funds at school or with a club or team, making a donation, and telling friends and family how to help.
Respond to changes in their behaviour
Some children have more trouble than others coming to terms with death and suffering. In these situations, it might be best to ask for help – social workers and psychologists are available for consultation at schools.
Download a pdf version of these tips here.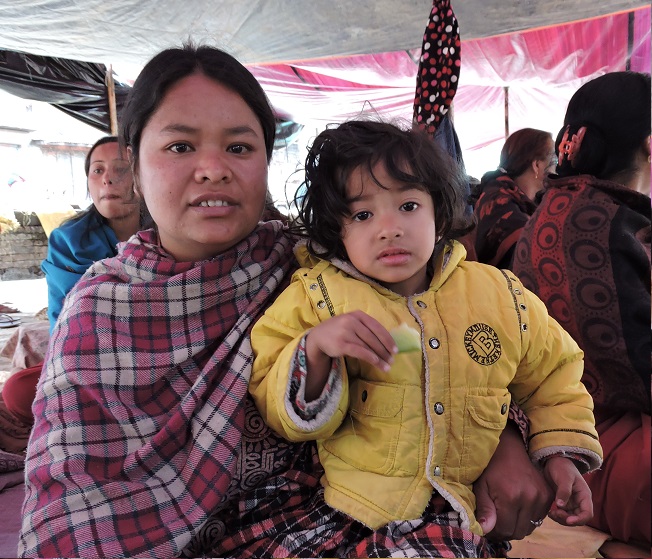 Together, we can help families like this one in Nepal.
Categories:
Geographic Regions: