Nepal: We are the survivors
One month after the first earthquake hit Nepal, we share the stories of brave survivors who are rebuilding their lives. There are 1.7 million boys and girls who are on a long and challenging road to recovery, with UNICEF by their side.
Chandra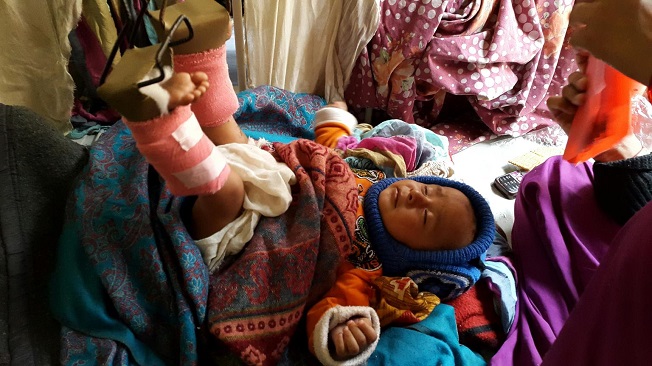 When the earthquake struck on April 25, four-month old Chandra's forever life changed. While too young to truly understand what happened, she now rests in a UNICEF-supported hospital as the team cares for her broken leg. She is recovering well and we wish her well on the journey that is just beginning. (Click to help children like Chandra.)
Neisha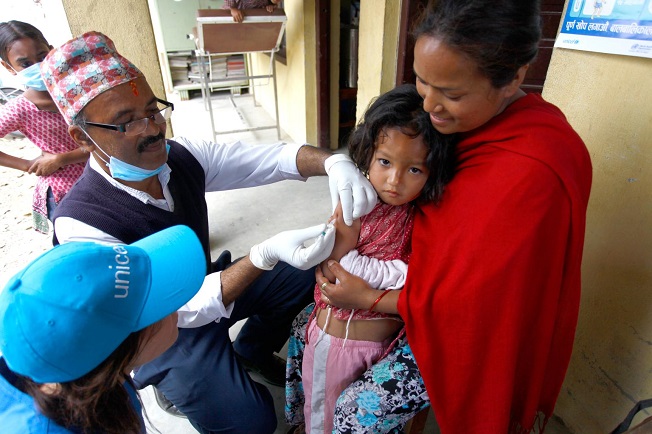 Neisha, 4, lost her home in the earthquake - and almost lost her father to a head injury. Thankfully, she and her family all survived. Her mom, Indu, is still doing all she can to keep Neisha - which includes measles vaccines from UNICEF. More than 3,000 children like Neisha have been vaccinated against measles and rubella and we'll work to reach and protect even more. (Click to help children like Neisha.)
Patali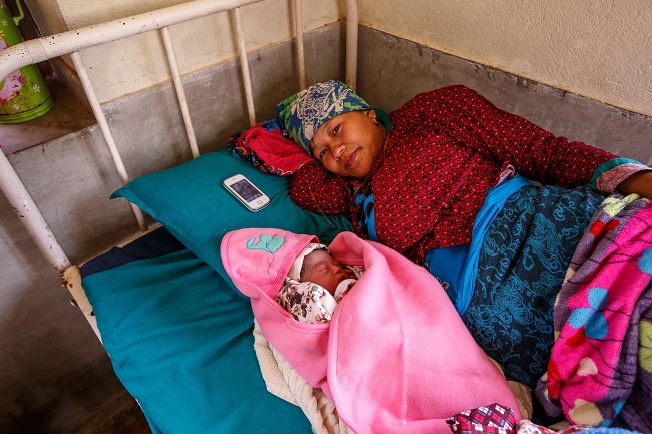 Patali lies next to her 3-hour-old son on a cot in the UNICEF-supported Hospital in Bidur. Patali's home was destroyed in the quake, and the hospital where she delivered was heavily damaged. Despite these challenges, she gave birth to a healthy baby boy. Twelve babies are born every hour and UNICEF is working to give them the best possible start to life. (Click to help moms like Patali.)
Subash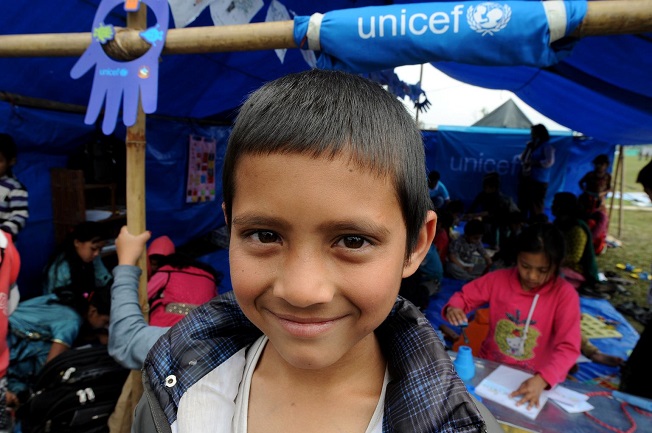 Subash, 11, stands in a UNICEF-supported child-friendly space in Tundikhel. "I am not feeling well physically," he says. "My stomach is aching and I have [the] flu because it has been raining during the nights. I don't know when we can return home because it has cracks." Yet Subash still smiles. UNICEF's child-friendly tents are a safe space for Subash - where he can play, learn, heal and be a kid again. About 10,000 children are benefitting from Child Friendly Spaces and nearly 9,000 children have been provided with Psychosocial First Aid. (Click to help children like Subash.)
Elina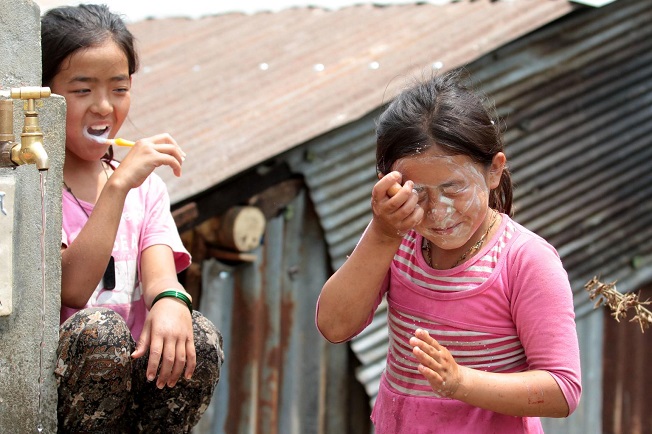 Elina washes her face with soap – part of a UNICEF-provided hygiene kit – while her friend brushes her teeth. It was hard to live without essentials like clean water, especially in makeshift camp that feels nothing like home. So far, UNICEF has provided clean water to 305,109 people and sanitation and hand-washing facilities to more than 45,201 people. We will keep working to make sure children and families stay healthy and clean. (Click to help children like Elina.)
Shawrav and Karan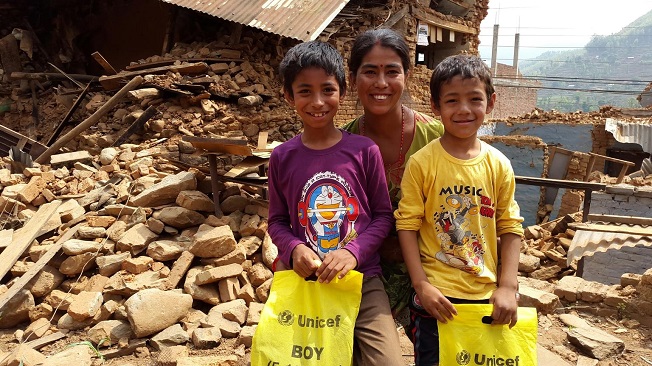 Brothers Shawrav (11) and Karan (9) stand in front of the ruins of their home. When the earthquake hit, the house fell on them - and the boys were buried alive for two hours before they were pulled free. "I was very happy to see my Mom," said Karan, as his mother holds both her sons close. They lost everything - but not hope. UNICEF provided new clothes to the boys and will continue to help them get back on their feet. (Click to help children like Shawrav and Karan.)
Anish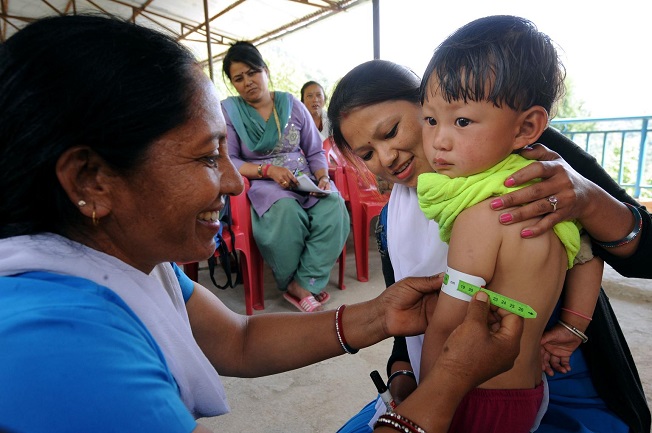 Little Anish looks a little shell-shocked as he is being screened for malnutrition at the Mulkharka Health Post. Mom smiles as she she's that he is a normal weight and size, which means he is one of the lucky ones. Roughly 70,000 children under five need urgent nutrition support, and we are working to provide everything from breastfeeding support to much-needed therapeutic foods and supplements. (Click to help children like Anish.)
UNICEF will do whatever it takes, however long it takes to help Nepal's children bounce back to a better and brighter future. Thank you for making our work possible.
Categories:
Geographic Regions: