Nigel Fisher named an Officer of the Order of Canada
---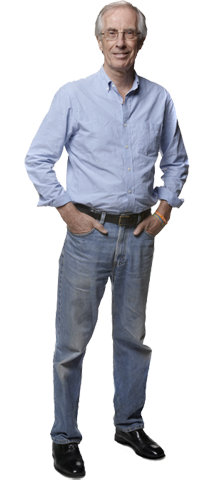 On June 28 2013, his Excellency the Right Honourable David Johnston, Governor General of Canada, announced 74 new appointments to the Order of Canada. Among the appointees, UNICEF Canada is proud to see Nigel Fisher named an Officer of the Order of Canada for his leadership in humanitarian assistance efforts and for improving the lives of children and families around the world.
Nigel, former President and CEO of UNICEF Canada, has worked with the UN and UNICEF for 30 years, and is now Special Representative for Haiti and Head of the United Nations Stabilization Mission in Haiti. He has devoted much of his career to the protection of civilians in armed conflict and particularly, as a high level officer for UNICEF, to children affected by armed conflict.
Last year, as further acknowledgment of his contribution to helping children survive, the Bata Shoe Museum inducted Nigel's boots in their permanent collection. While wearing these boots, Nigel travelled over 100 000 km and went to 13 countries. He trekked through mudslides, survived sandstorms, earthquakes, and civil war. He negotiated peace and brought medicine to dying children. He has witnessed terrible atrocities and incredible bravery. He has touched the lives of millions in some of the most remote places where children need UNICEF's help. Because no child is too far.
Nigel has dedicated his life to UNICEF's mission and the children of the world. UNICEF Canada warmly congratulates him for this well deserved appointment to the Order of Canada. It rightly recognizes a lifetime of outstanding achievement, and his dedication to the children of the world and the broader international community.
Congratulations, Nigel!