UNICEF's Impact
During COVID-19
All COVID-19 Fund gifts MATCHED!
By the Numbers: How UNICEF Delivered During COVID-19
---
On January 29, 2020 – the first shipments of COVID-19 supplies were on their way from the UNICEF Global Supply Hub in Copenhagen, Denmark, to support countries in their response to the unfolding COVID-19 outbreak.   
As the virus spread and countries locked down, the world changed in a matter of weeks. Unprecedented challenges required unprecedented action in this biggest global health crisis in generations.
Despite lockdowns, grounded flights, restrictions on international transport and travel, and shortages of life-saving supplies, UNICEF found ways to reach children most in need – and help protect their right to a childhood.
In numbers, here is what UNICEF delivered in terms of supplies to keep children safe, healthy and support their learning in 2020 – in spite of the odds.
#1 Protecting those who protect the most vulnerable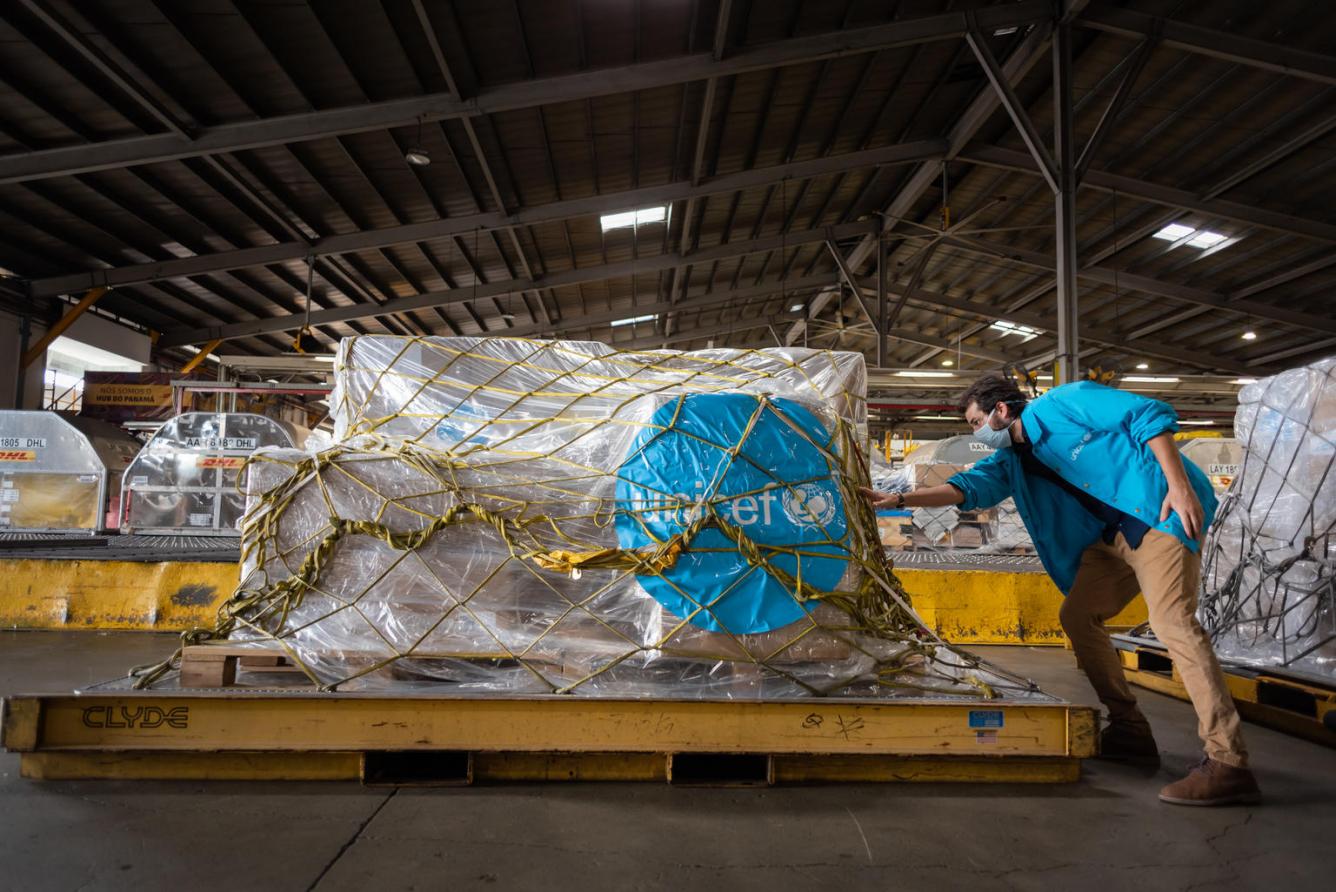 Sourcing and delivering personal protective equipment were vital to keep healthcare workers safe from infection while at the forefront of the pandemic response.     From January 15 2020 until the end of the year, UNICEF managed to ship nearly half a billion items of personal protective equipment including almost 200 million medical masks, 195 million gloves, 14.9 million N95 respirators, 5.7 million gowns, 1 million goggles and 2.7 million face shields.
And that's only the beginning – in February 2021, UNICEF helped to deliver 600,000 doses of the COVID-19 vaccines to Ghana, the first of many countries to receive vaccines in the coming weeks.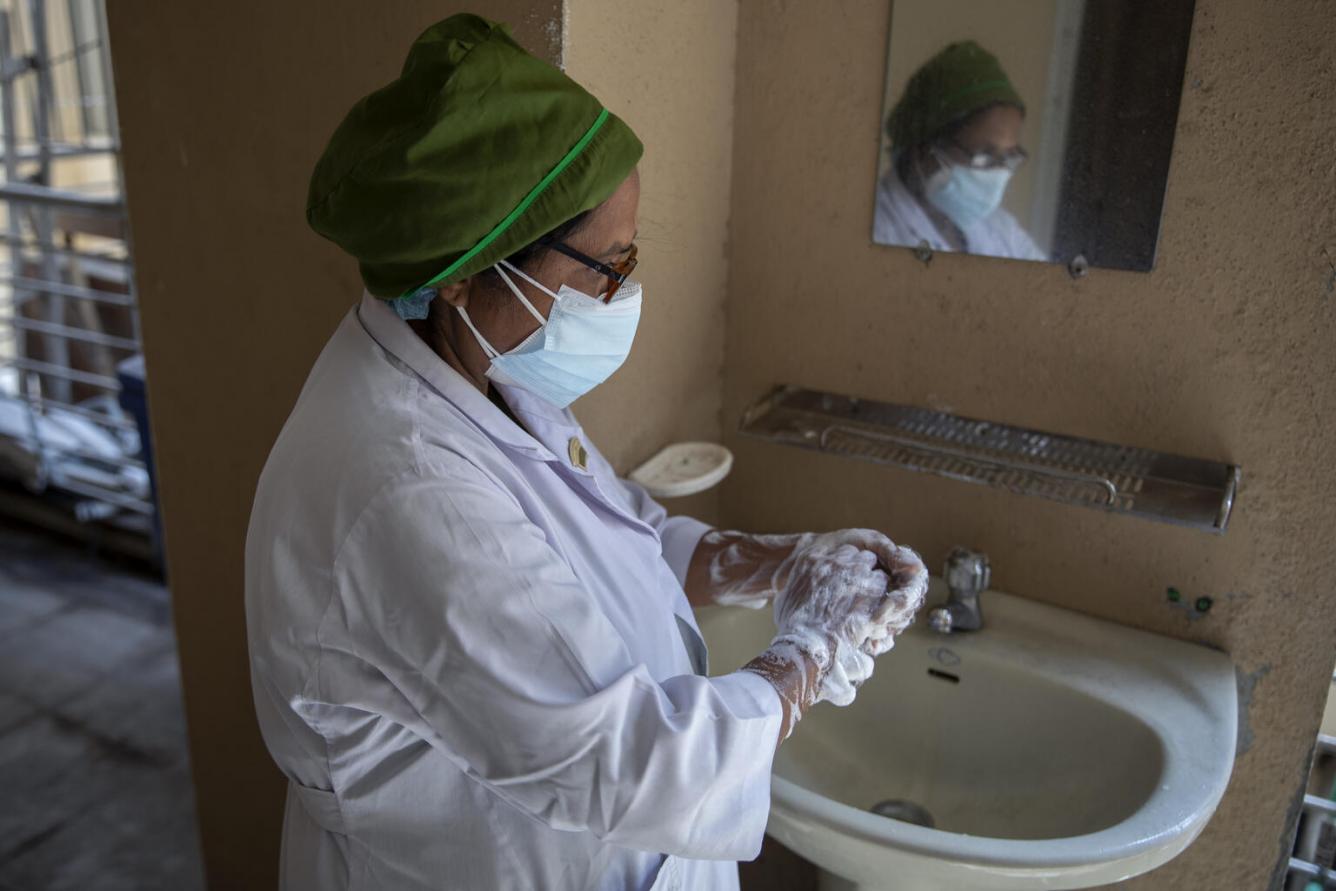 By ensuring these supplies reached the hands of the doctors, midwives and nurses who needed them most, UNICEF helped protect front line workers from infection. This also meant vital primary healthcare services, such as neonatal care and childhood vaccinations, could safely continue.  
#2 Keeping children learning through uncertainty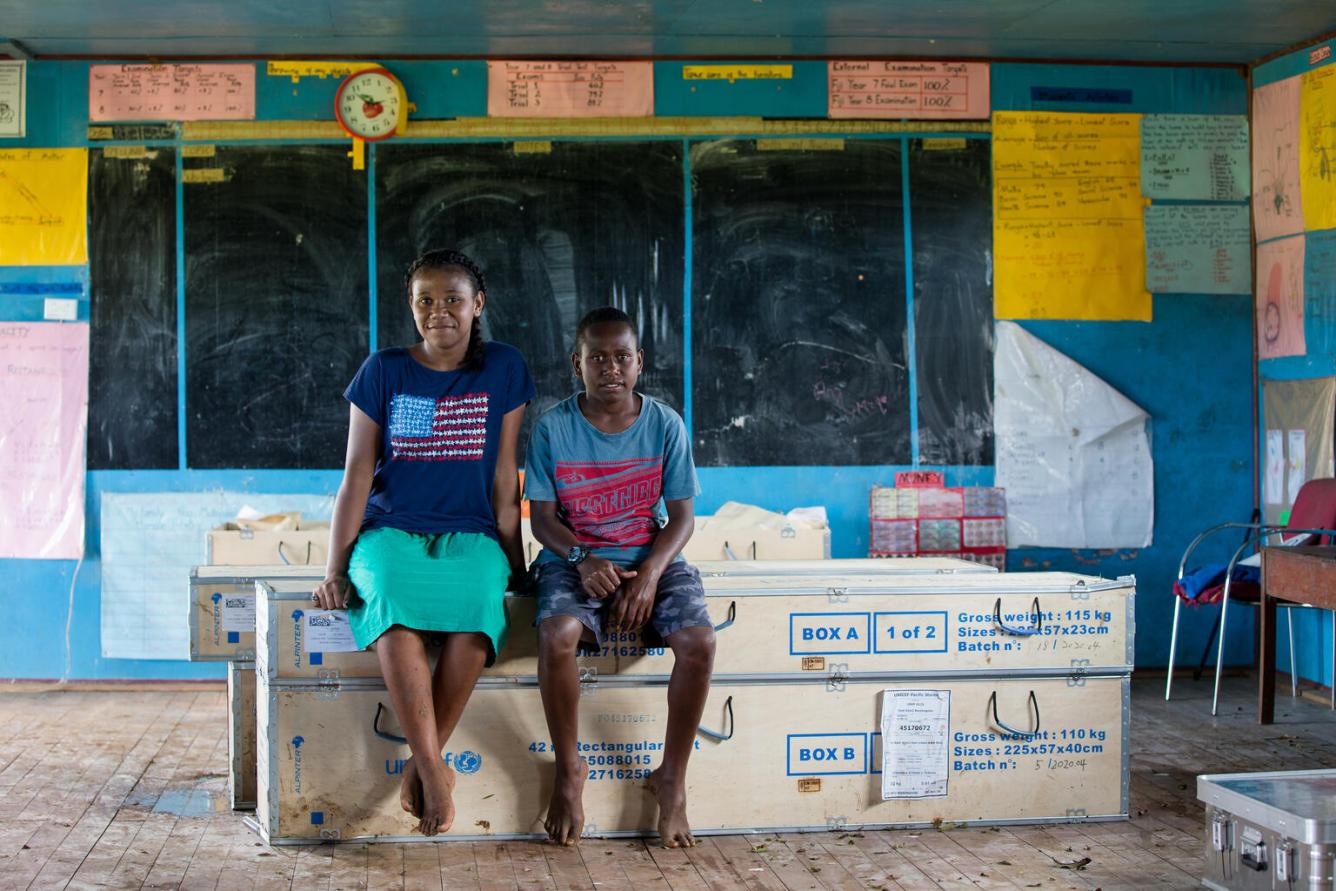 In 2020, UNICEF delivered over 130,000 School-in-a-Box kits, with each kit providing all the education materials a teacher needs to help up to 40 students start learning again.
School provides a safe space and a sense of normalcy for children affected by disasters. With the School-in-a-Box, UNICEF can ensure children are able to start learning within the first 72 hours of an emergency.
Tropical Cyclone Yasa – a category five cyclone – hit Fiji on December 17 (local time) causing immense destruction. This was the second time in a year Fiji was affected by a major tropical cyclone, with Cyclone Harold devastating parts of the Pacific Island region in April 2020.
UNICEF provided education supplies – including tents, tarpaulins, School-in-a-Box, early childhood development and recreation kits – to support children and their families affected by Tropical Cyclone Yasa, helping ensure children were able to go back to the classroom and start recovering.
In addition to supporting children in the aftermath of natural disasters, UNICEF stepped up to provide educational materials for children in communities where schools were closed but virtual education wasn't possible. This ranged from supplying children with radios to listen to educational broadcasts, to working with governments to develop print materials based on the school curriculum.
#3 Ensuring children are protected from disease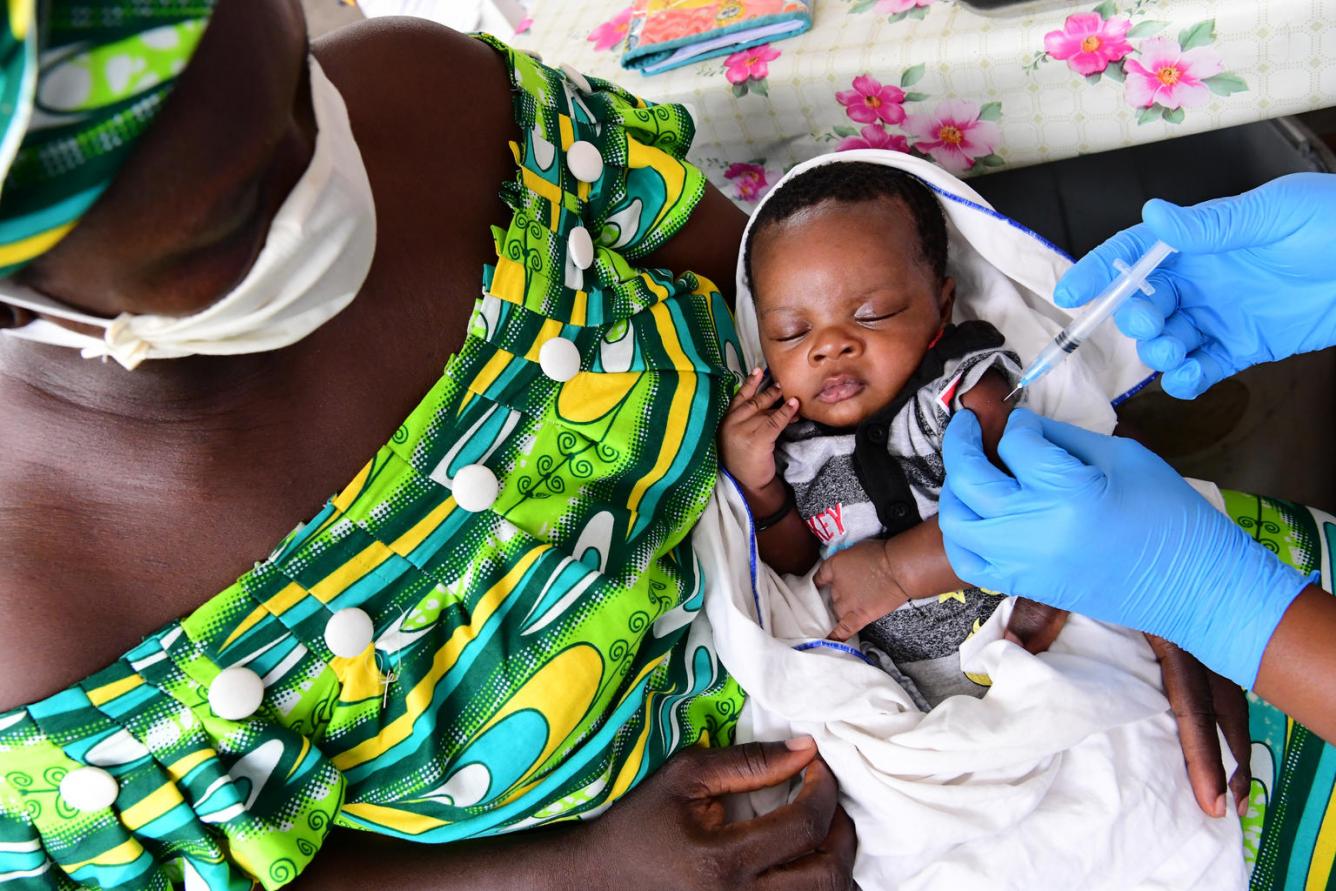 Every year, UNICEF reaches almost half of the world's children under five years of age with life-saving vaccines.
However, in many countries, COVID-19 lockdowns interrupted routine immunization services exposing children to deadly diseases. By mid-May 2020, routine immunization services had been disrupted in at least 68 countries and more than 50 vaccination campaigns had been postponed to prevent transmission.  
Despite this, UNICEF found a way. By the end of 2020, our teams delivered over 800 million doses of polio vaccines, protecting children against the deadly viral disease that was once the leading cause of paralysis among children worldwide.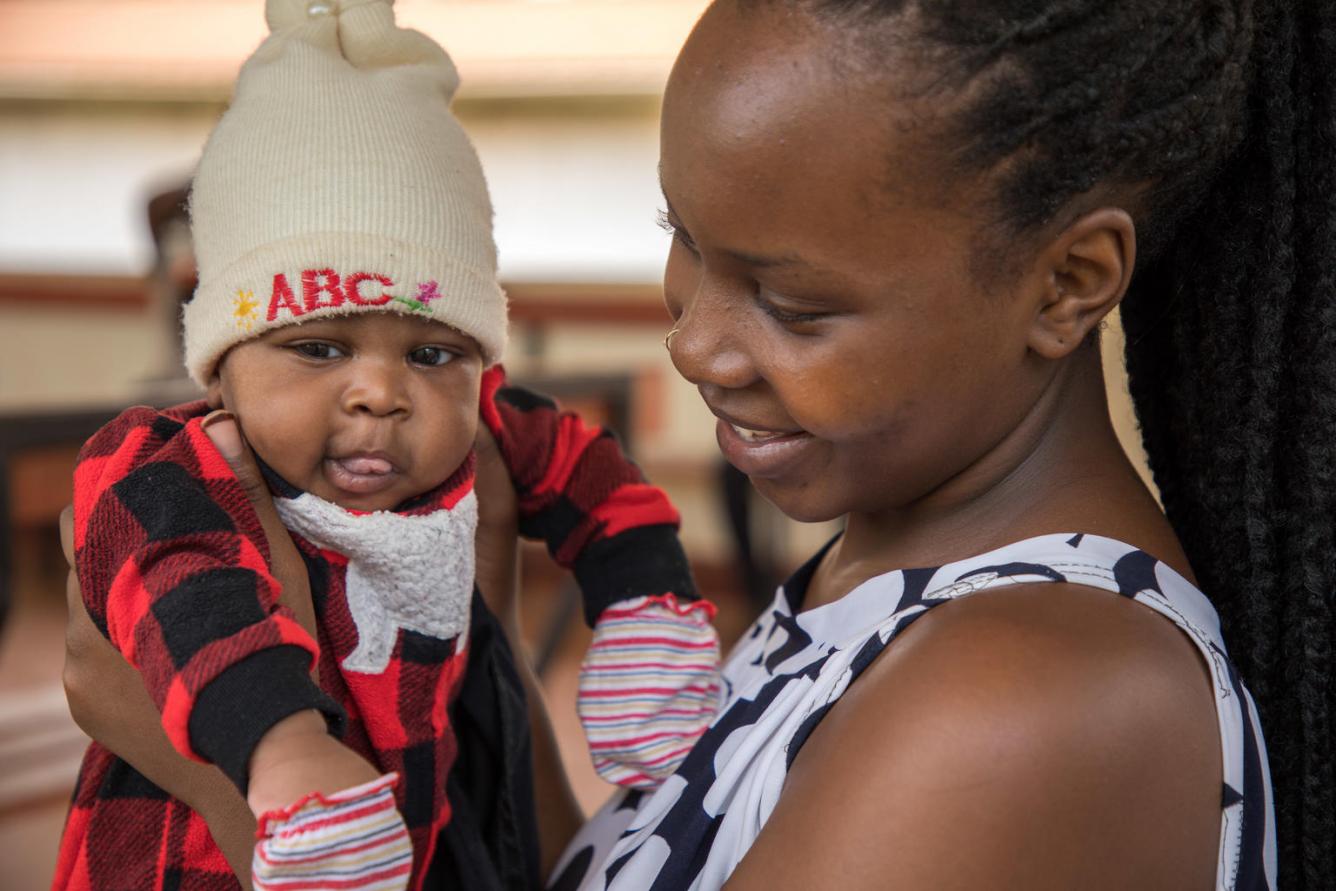 Parents in many countries - including Uganda, where Angel lives with her son, Nijab - walked for over an hour to get to health centres to ensure their children received their vaccinations.
"I urge parents to bring their children for immunization. I know there are no cars allowed to move but if you start early and walk slowly, you can make it to the facility," says Angel.
#4 Responding to the humanitarian crisis in Yemen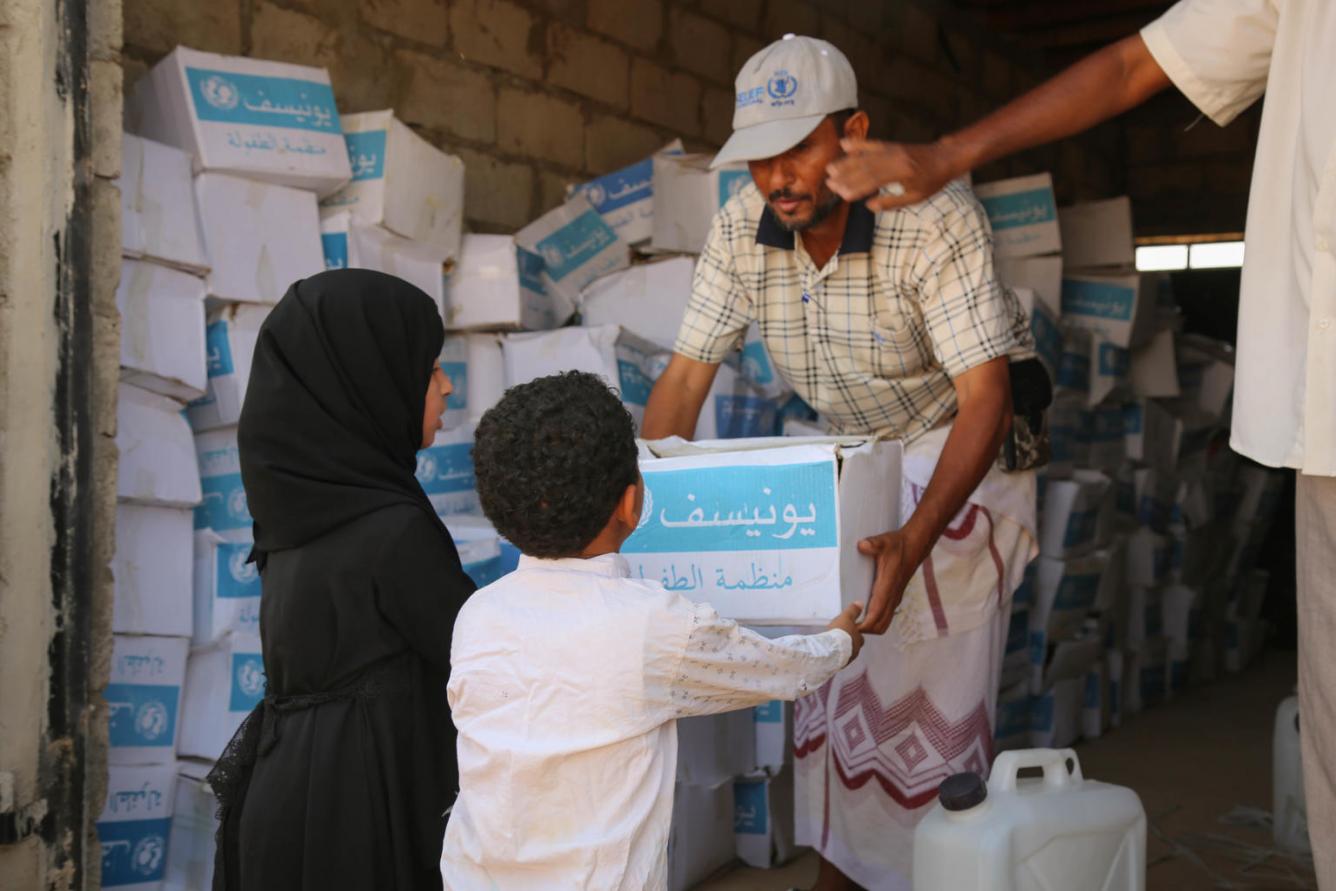 In any humanitarian emergency, children pay the heaviest price. Reaching them with the right supplies is at the heart of the UNICEF emergency response.  
In Yemen, the largest humanitarian crisis in the world, more than 12 million children are in need of humanitarian assistance and years of conflict has left the health system on the brink of collapse.   
"Children in Yemen continue to face a myriad of threats to their survival. A further spread of cholera, high levels of malnutrition and outbreaks of vaccine-preventable diseases compounded by COVID-19 will only exacerbate the burden that children and their families already face," said Sara Beysolow Nyanti, UNICEF Representative in Yemen in April 2020.
UNICEF shipped over $107.8 million worth of supplies to support children and their families in 2020 including vaccines, personal protective equipment and medical supplies.
#5 Increasing sanitation to protect against COVID-19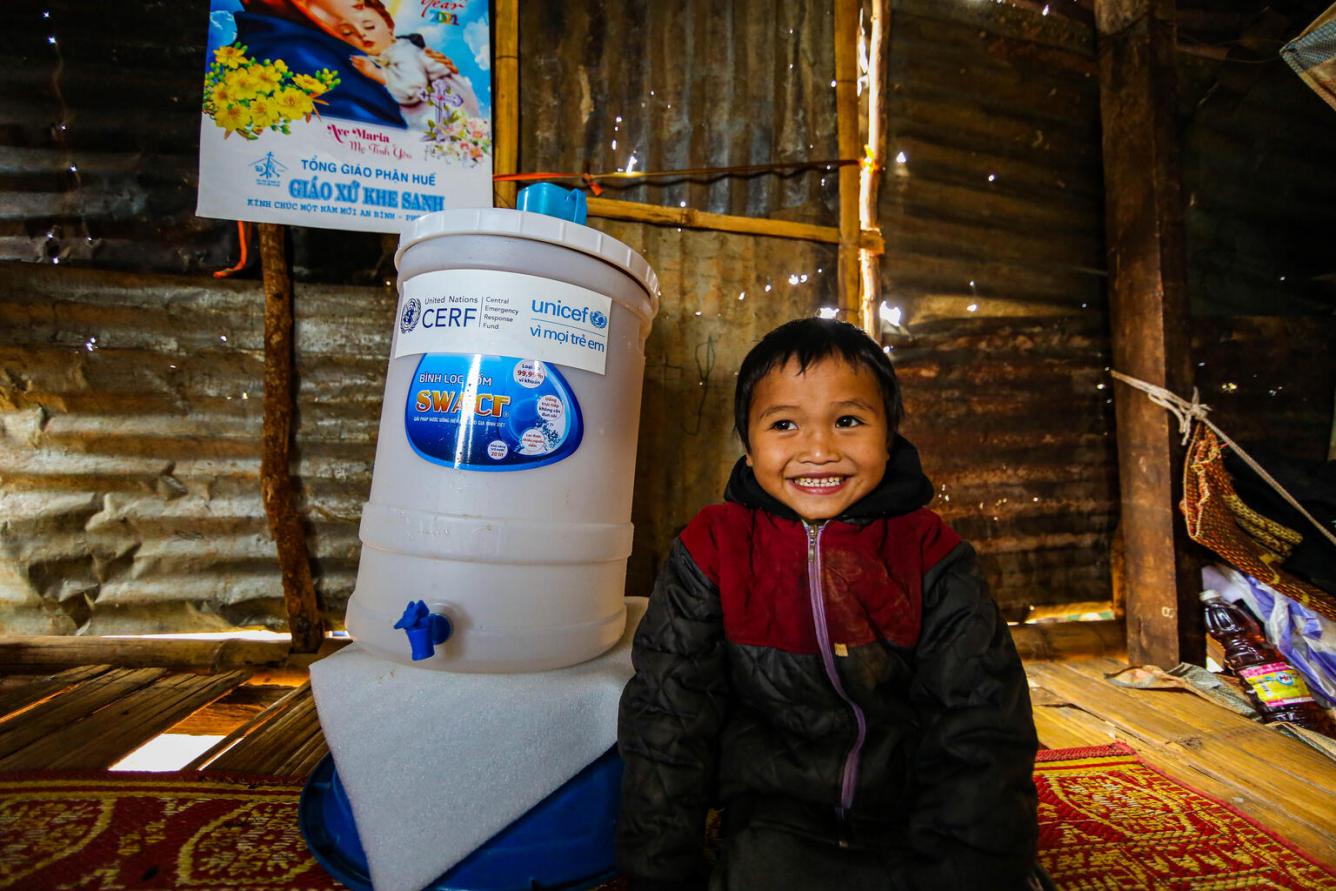 Despite COVID-19 putting the spotlight on the importance of hand hygiene to prevent the spread of disease, three billion people worldwide, including hundreds of millions of school-going children, do not have access to handwashing facilities with soap. People living in rural areas, urban slums, disaster-prone areas and low-income countries are the most vulnerable and the most affected.
In keeping with our Core Commitments for Children, UNICEF mobilized teams and resources in a global response to the COVID-19 pandemic. We procured supplies for infection prevention and control, and work closely with governments to provide guidance to communities, health-care providers and education practitioners.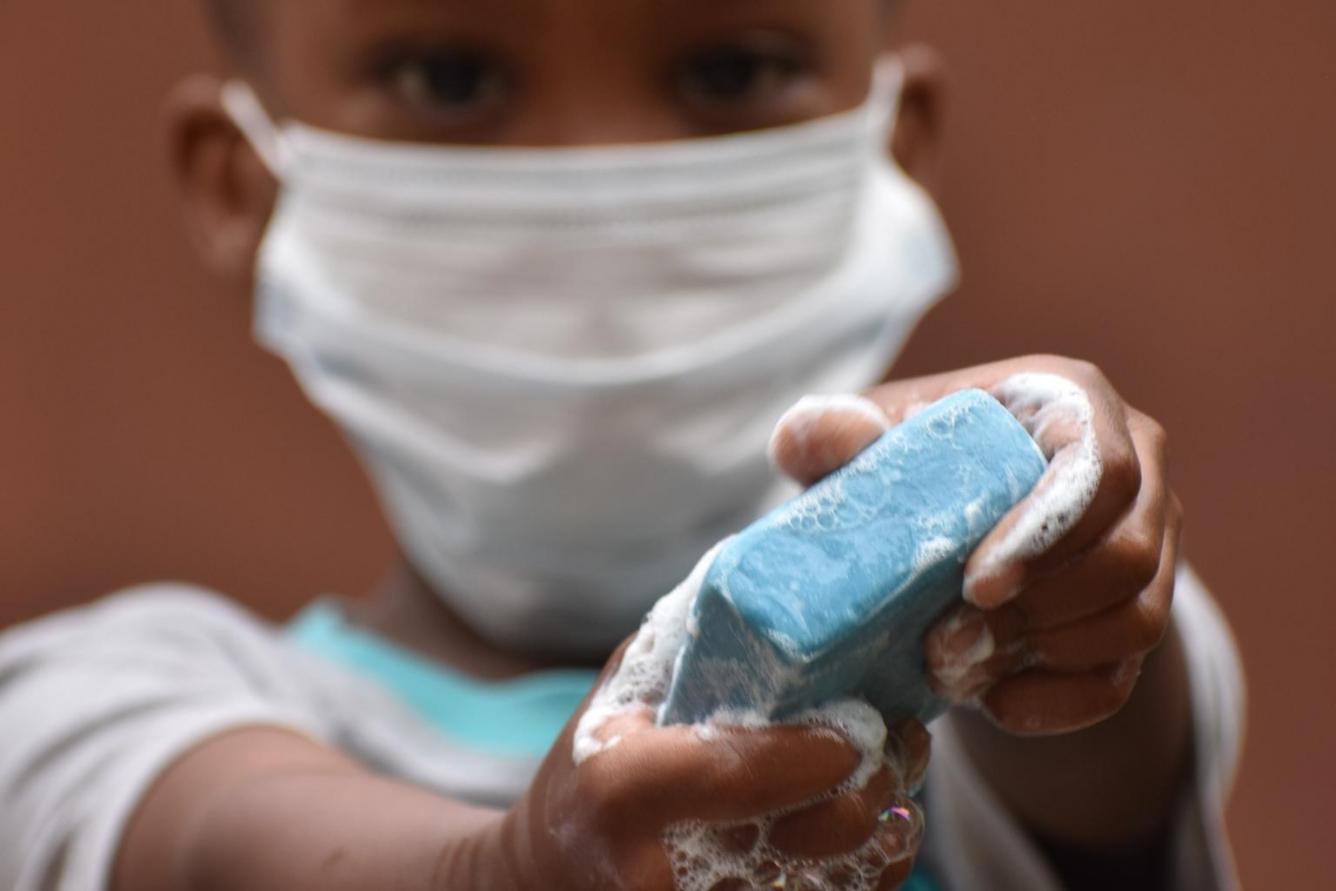 In Burundi, where over 90% of the population live below the international poverty line, the price of a bar of soap may cost enough to give many people pause. To help solve this problem, UNICEF approached SAVONOR, the biggest industrial soap producing company in Burundi, and reached an agreement: SAVONOR would reduce its own profit margin in soap production, and UNICEF would further subsidize the production – effectively cutting the price of soap in half.
"We know that washing hands with soap is a really good way of protecting ourselves against the spread of COVID-19," said Cecile, a mother of two. "Now that there is this blue soap, we can afford to buy it and we feel safer."
With many countries around the world beginning to vaccinate against COVID-19, UNICEF isn't slowing down our COVID-19 response. If anything, we're only increasing our output. Help support UNICEF's work; all COVID-19 fund donations will be matched.