"The ocean took everything. It just washed over us."
This morning, I left this morning for Les Cayes, one of areas in the south worst affected by Hurricane Matthew. Before we hit the road we visited UNICEF's Warehouse in the capital. It is Sunday but the loading of six trucks was well underway when we arrived as the team started at sunrise.
The supplies reflect our current priorities: safe water for families to prevent diseases, health supplies and assistance for children living in emergency shelters. These trucks will head towards Jeremie this afternoon carrying Oral Rehydration Salts and other treatments for people affected by diarrhoea, blankets and water purification tablets. Distribution of these items to affected families in Jeremie will start tomorrow.

Driving to Les Cayes takes four hours. The road is clear but along the way countless fallen trees and houses without roofs tell Matthew's tale.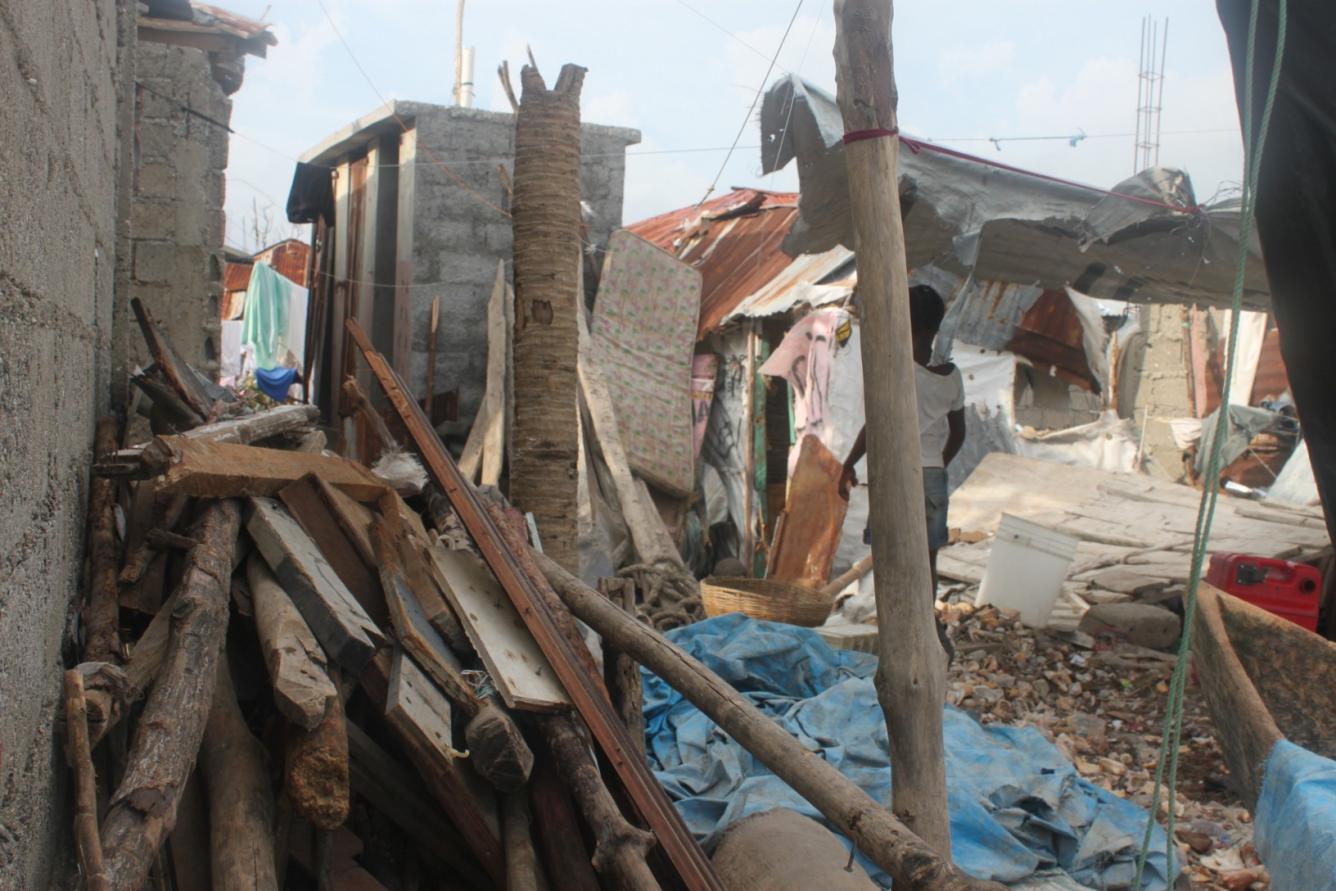 After arriving in Les Cayes we meet UNICEF colleagues who have been on the ground since Wednesday, assessing the most pressing needs in water and sanitation, education and protection. They direct us to some of the locations where UNICEF's support can already be seen - the hospital (where currently only minimum services are being provided) and schools turned into shelters are all using our water bladders for safe water supply.

Next we head to the outskirts of town to talk to families who have lost their livelihoods. Those located at the ocean have been particularly affected. "Kay kraze" is the Creole sentence that is echoed by many of those we meet. "The house is destroyed."
"The ocean took everything. It just washed over us. I am afraid of the ocean now," said Michelline, 13 years.
The roof blew off Michelline's home and her school is closed. But at least she and her whole family are safe. They have since returned to their house but even after three days of sunshine everything is damp.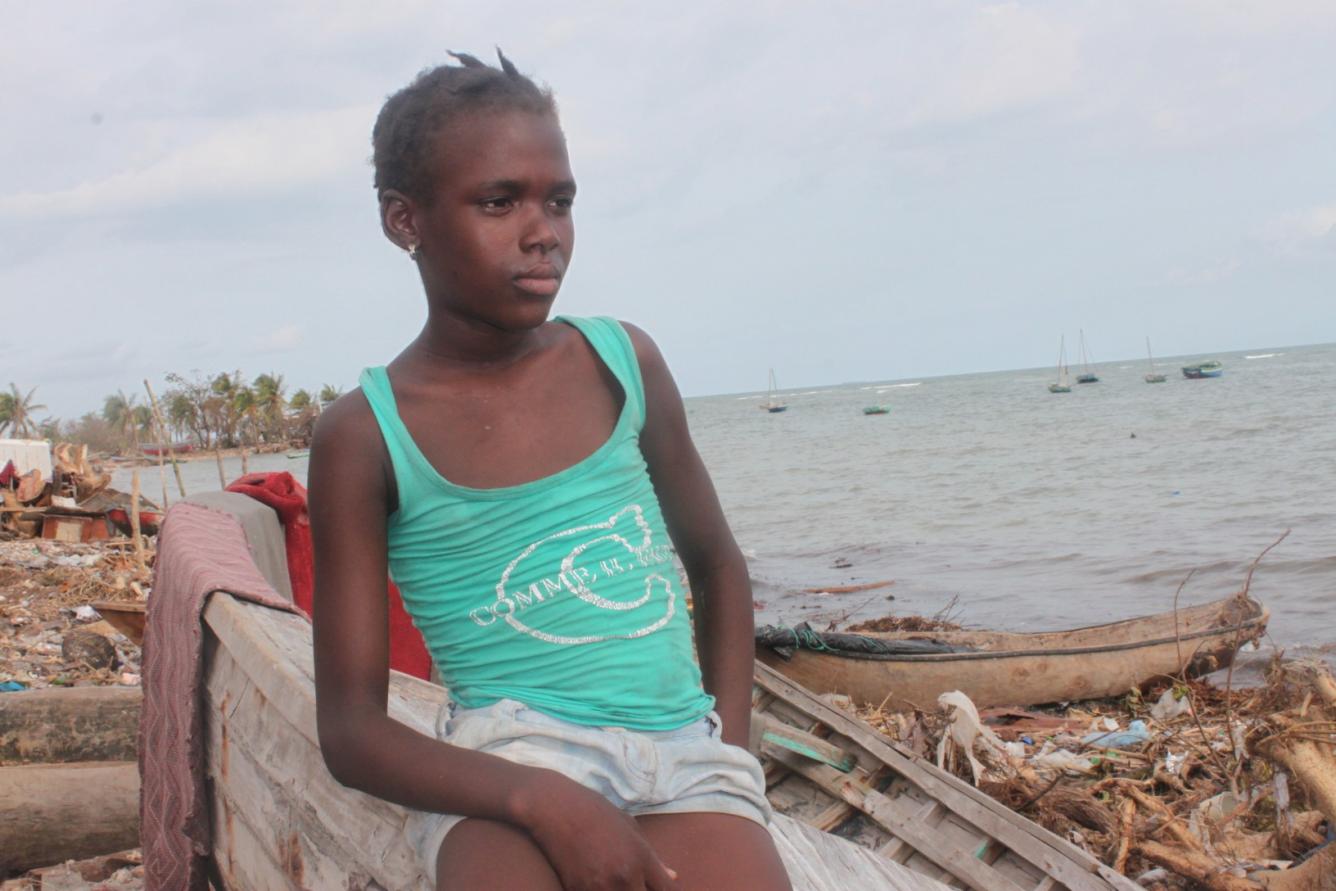 One of the challenges is that the majority of people who lost their homes, also lost their source of income and as a result have no money to rebuild.

The risk of disease is looming and reports of cholera are becoming more and more frequent. The most recent cases are reported from Port a Piment, located on the coast about a two-hour drive from here, where massive waves and strong winds destroyed everything. "Only those who have cholera remained," someone tells about his visit.

The mood in Matthew's aftermath is mixed. While the town of Les Cayes clearly carries the signs of destruction, some neighbourhoods seem untouched. Driving across town we cross paths with dozens of men walking with wood and construction materials, starting to rebuild what has been lost. In the emergency shelter we see youth playing football. Laughter and sadness, renewal and ending always seem to go hand in hand.

Tomorrow we pursue the road toward Jeremie.

Thank you & Mesi anpil
You can help us respond and help those in the hardest hit areas of Haiti by making a donation here.
Cornelia Walther is Chief of Communications for UNICEF Haiti.
Categories:
Geographic Regions: