Saved in South Sudan: Nyajime's remarkable recovery
---

Nyajime's state was tragically common in the clinic. Prolonged conflict had thrown South Sudan into a food crisis and left more than 250,000 children with severe acute malnutrition. Thousands of families had been driven out of their homes and into overcrowded camps, drastically increasing children's exposure to disease and recruitment by armed forces.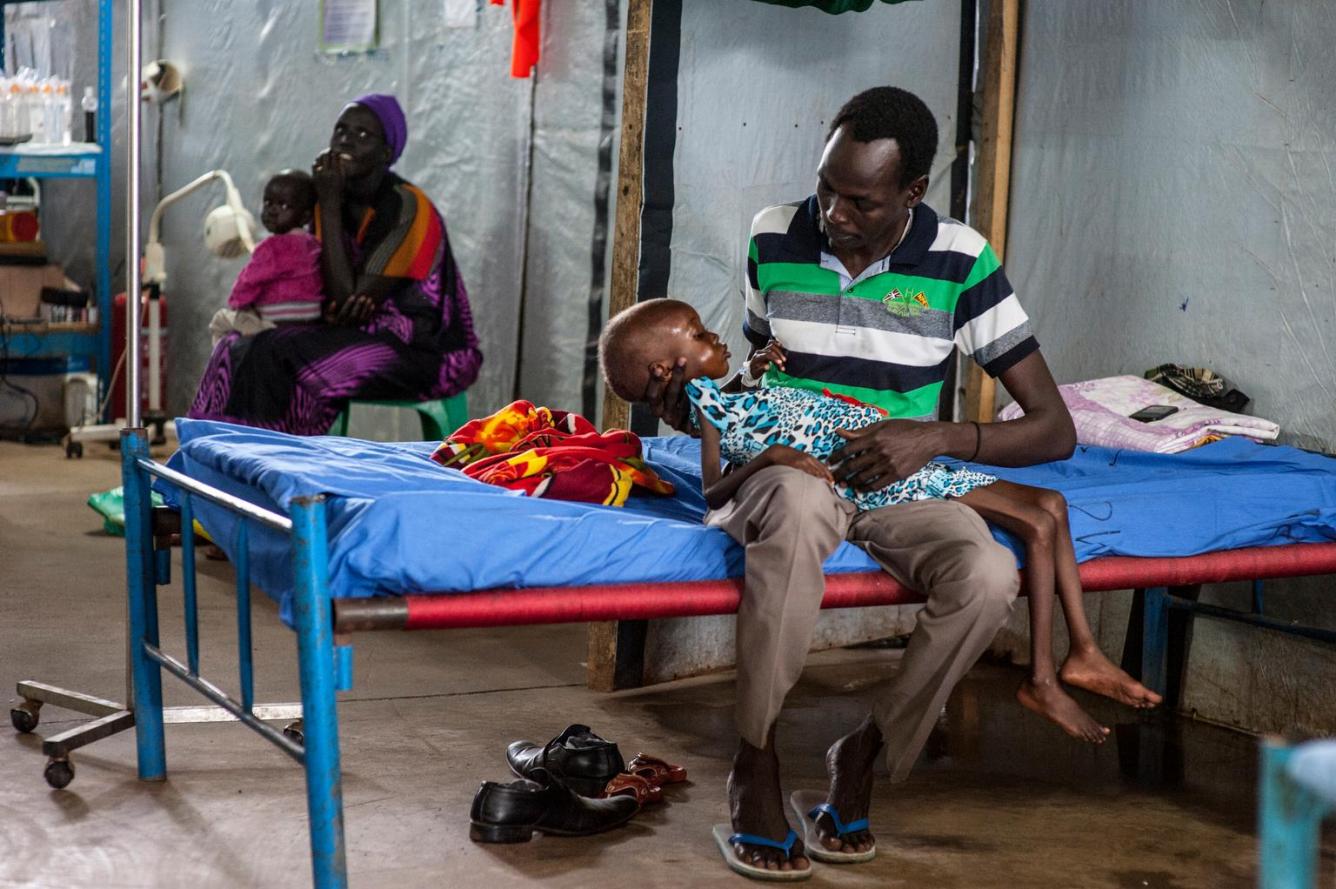 UNICEF responded to the crisis by delivering life-saving treatment for severe acute malnutrition in medical facilities across South Sudan.
"There was no food at home and we couldn't feed her well," said Nyajime's father. "She was getting more and more sick every day. The day when I brought her to the clinic she wasn't moving, she couldn't walk or sit."
In that moment, lying weak in her father's arms, Nyajime was one of too many children dying of severe acute malnutrition and tuberculosis.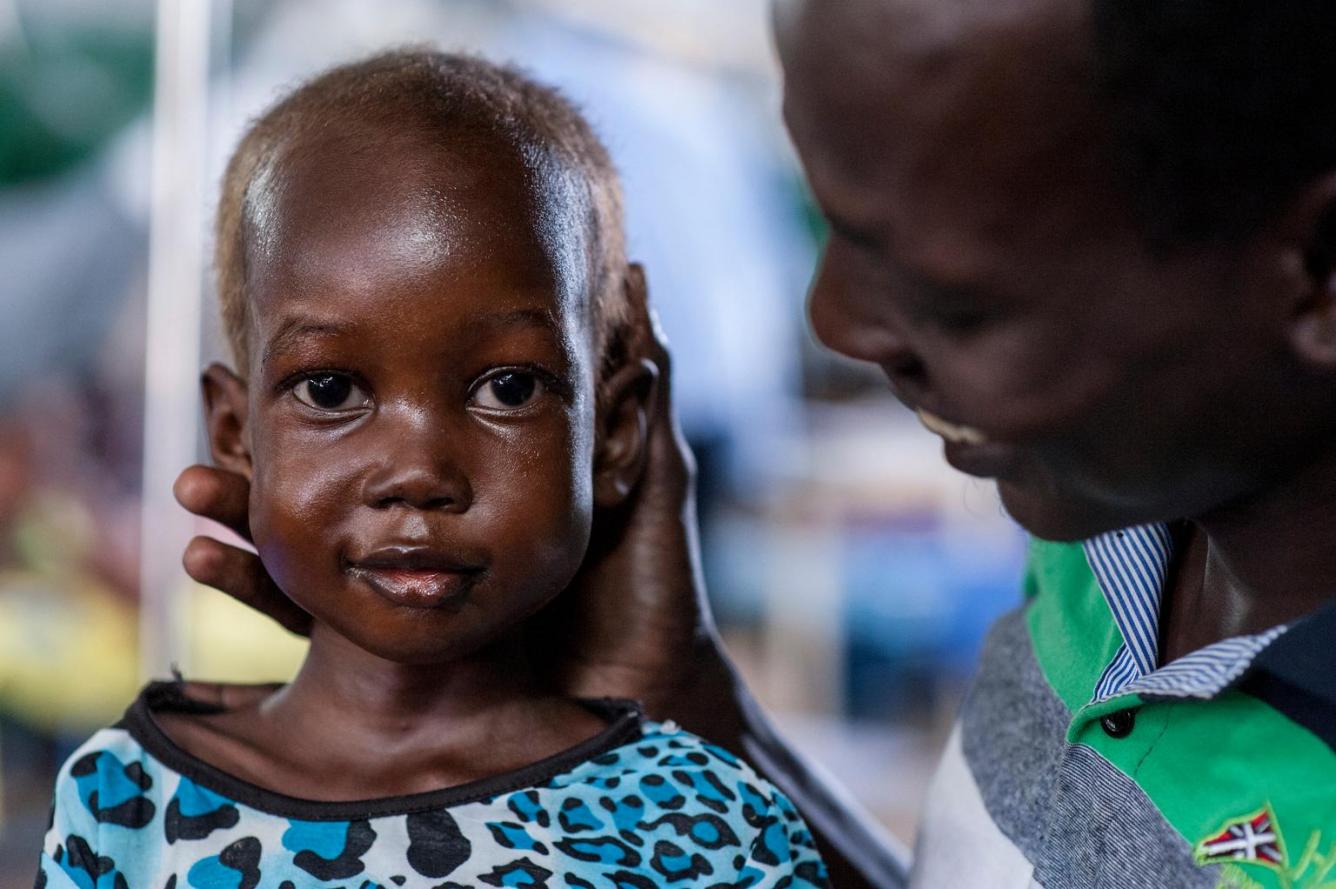 With UNICEF's support, Nyajime began therapeutic feeding to alleviate her malnutrition, and drugs to combat her tuberculosis. By her third day of treatment in the UNICEF-supported clinic, Nyajime had gained the strength to sit up. When she found the strength to smile so did everyone around her.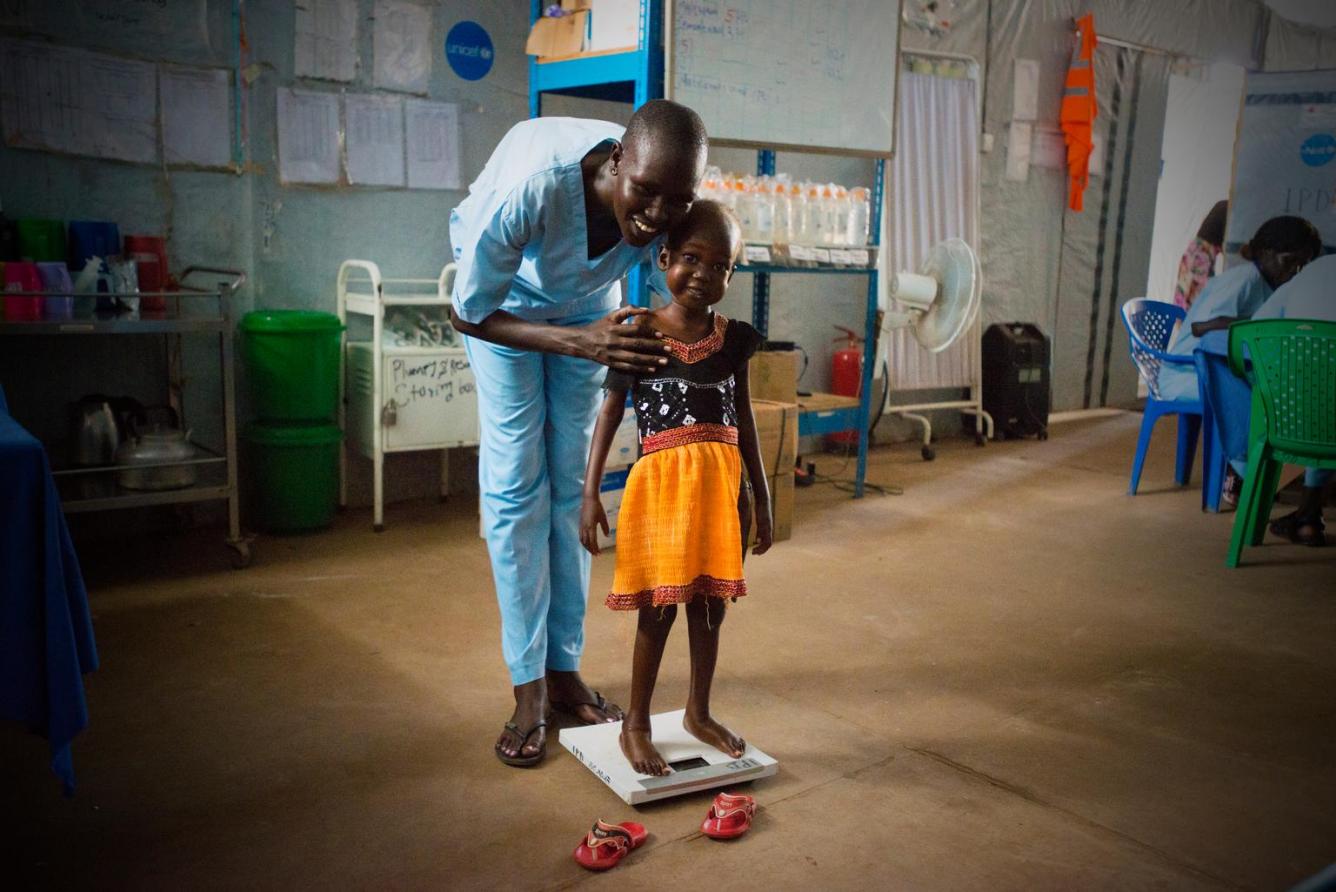 Within eight days, Nyajime had gradually regained the strength to stand, though shakily at first. She watched on, curious and alert, as her father and the doctors tracked her weight gain and recuperation on day 11. They carefully monitored her progress to ensure there would be no chance of relapse.
Within two weeks, Nyajime had seized a second chance at life. By this point, the doctors expected her to make a full recovery with continued treatment.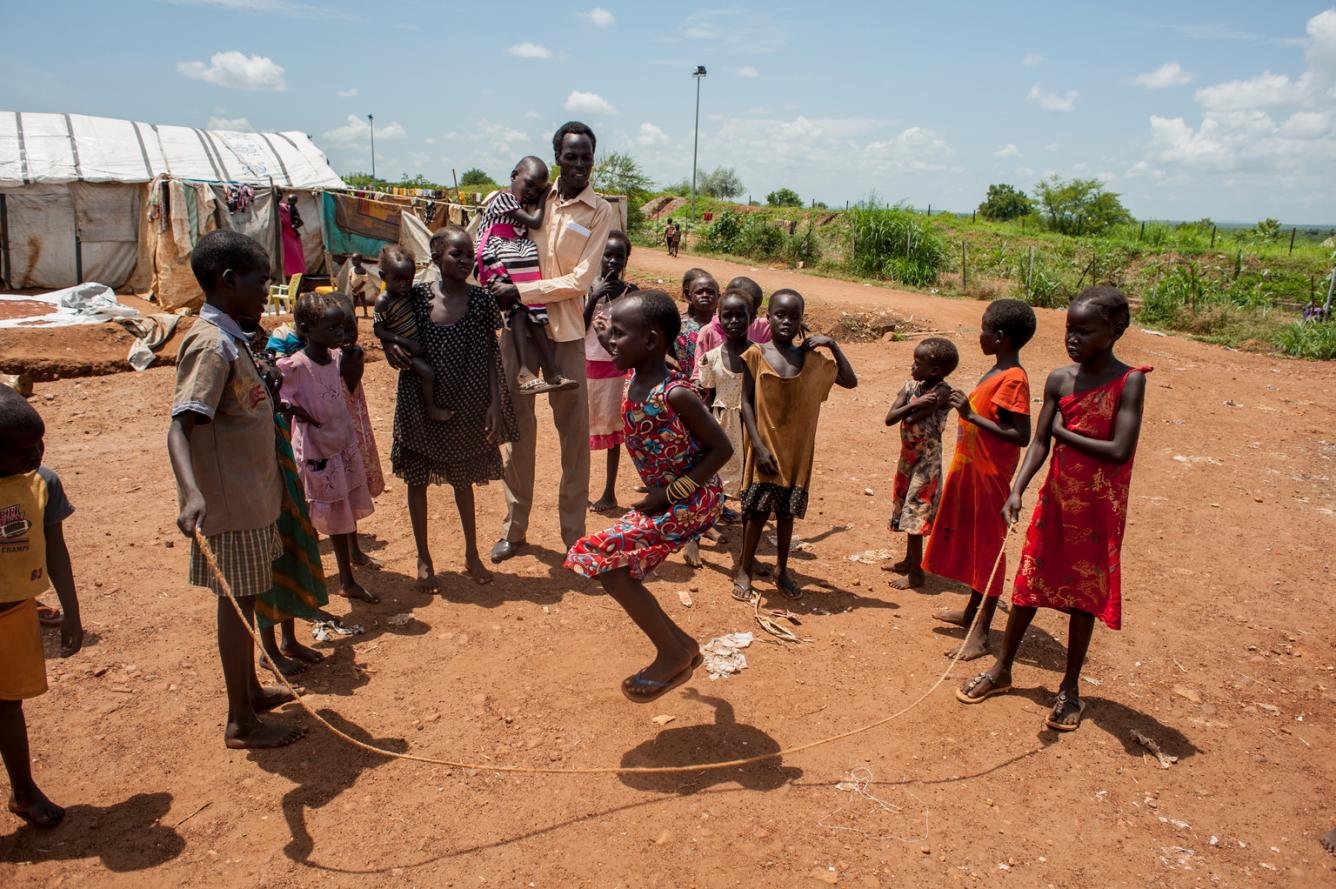 At her worst, Nyajime's body had weighed less than half of what it was meant to at her age, yet was too heavy for her to lift. Now, Nyajime is thriving under UNICEF's care.
A year since Nyajime was admitted to the UNICEF-supported clinic in Juba, we can see the results of her treatment. She laughs and plays with her family, and makes the most of every day.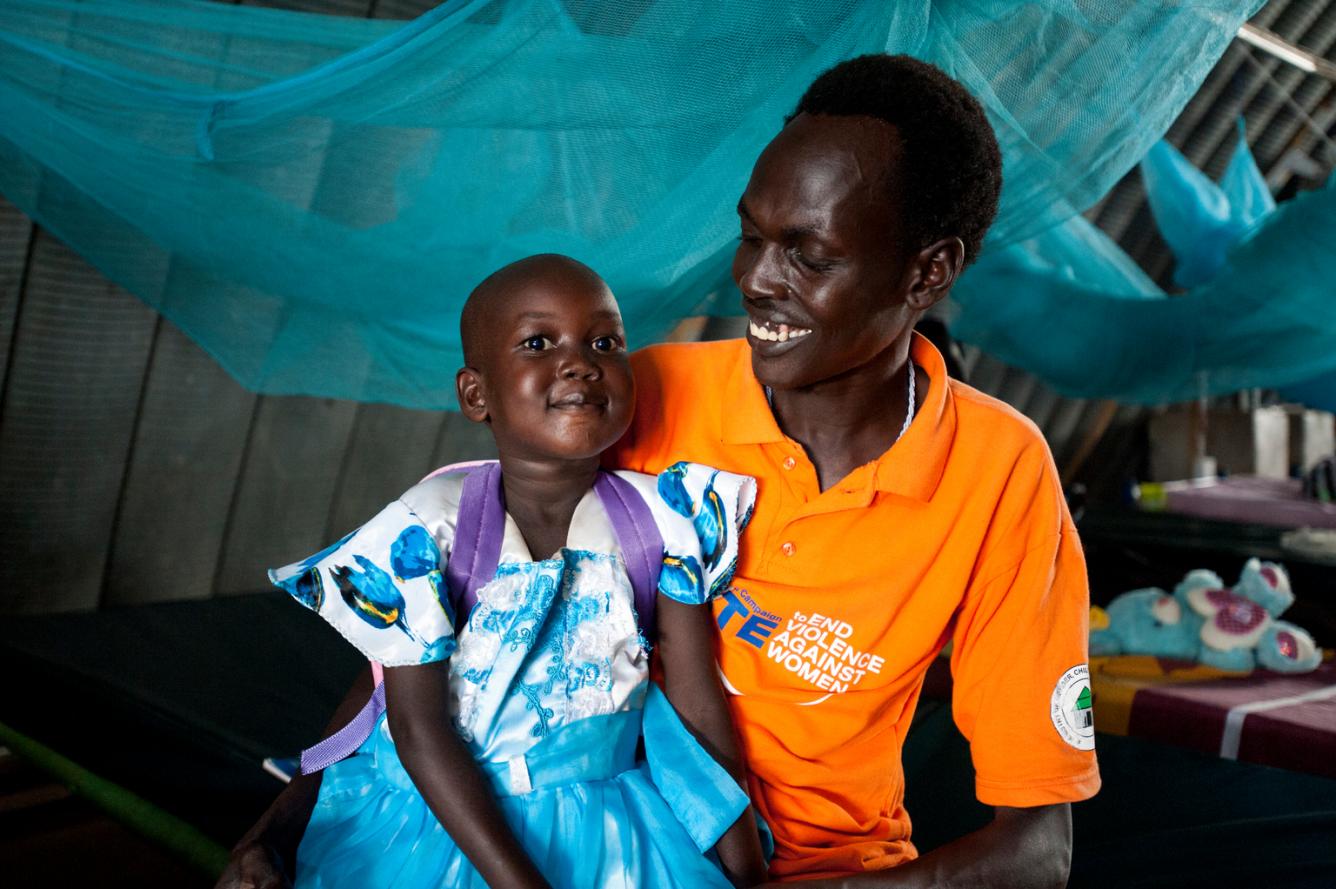 Nyajime's story is one of hope, but many children don't have a happy ending. Renewed conflict since July, 2016 has deepened the humanitarian crisis in South Sudan, with women and children facing immediate risks of violence, displacement, hunger and life-threatening diseases. Children are among the most vulnerable as the country faces a critical food security crisis, with an estimated 31 per cent of the population experiencing severe food insecurity as of December, 2016.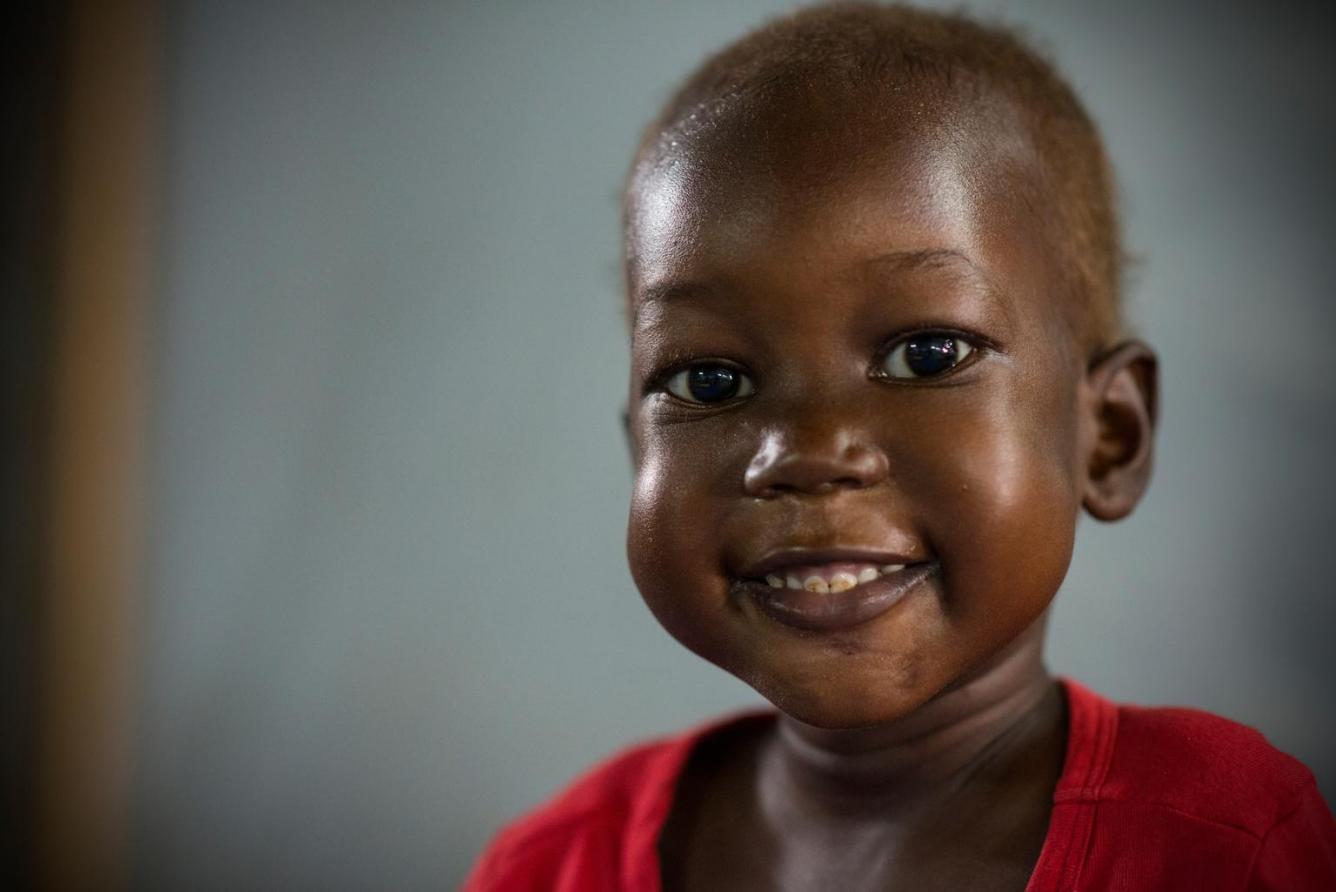 UNICEF is delivering life-saving nutrition, clean water and protection for children in South Sudan but our work doesn't end here. Our teams are at work in 190 countries providing therapeutic food, clean water, medical supplies, support, shelter, education and protection to children and their families. Our work is only possible with your help.