In countries like South Sudan, access to clean water is crucial for survival in the dry season. In the rainy season, clean water helps keep the community safe from diseases like cholera. A solar-powered water system in Yambio has transformed water access for children and families in the remote town.
By using solar energy, the system pumps treated water from a borehole to different communities, schools and the main health centre. 
Now that children have access to safe water close to home, they are not only healthier, but have more time to go to school, play with friends and have a childhood. 
Suzanne walks up a steep hill, on her way back from collecting water. She carries a large jerry can on her head, which weighs around 25 kilos. Her house is only a few minutes away, but already she is straining under the weight of the water. She makes this trip so many times each day she doesn't even count.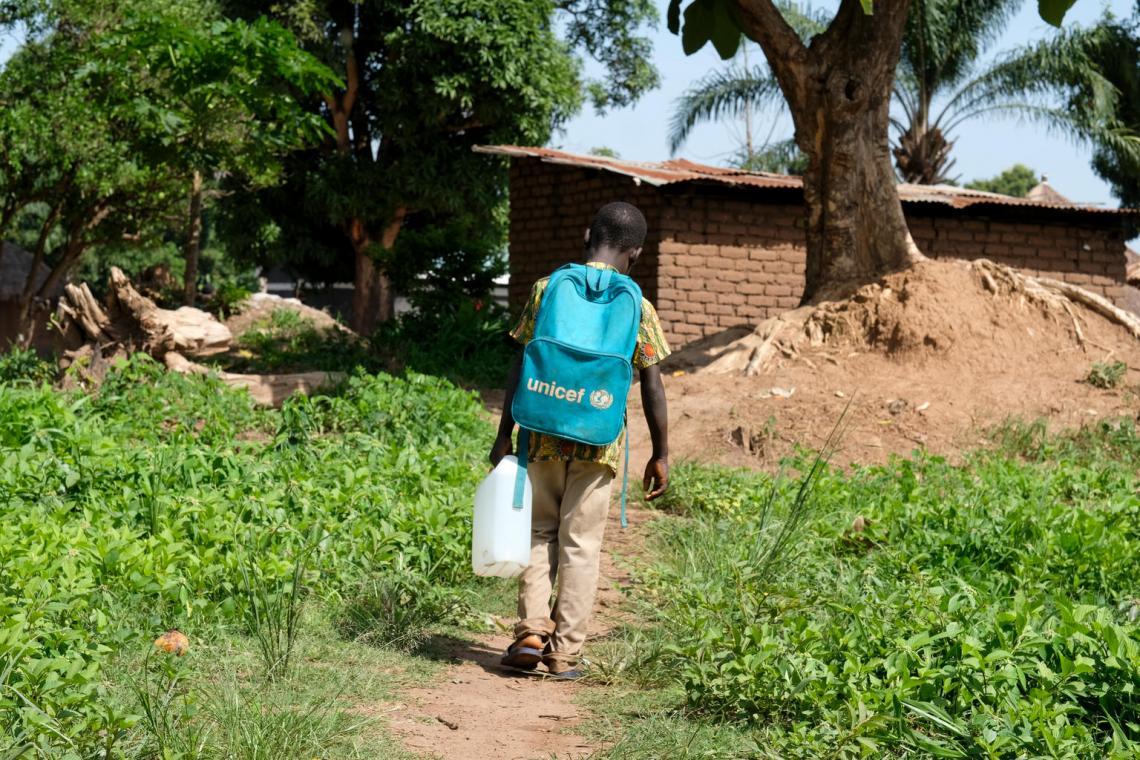 Alex, 9 years old, is on a lunch break from school, and has come to get a drink of water and bring a filled jerry can home to his family. He remembers what it was like before the solar-powered pumps brought water to the taps near the school. He used to have to walk far, down a very steep hill to fetch water, and could only make the trip two or three times a day.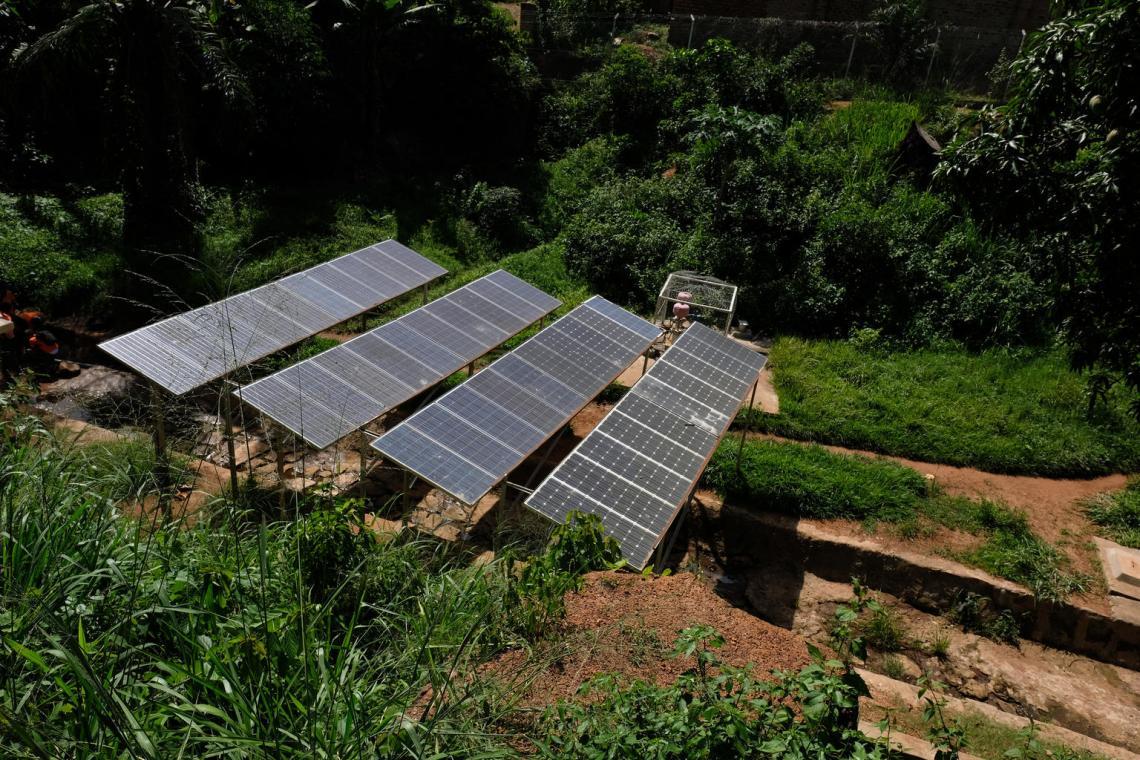 ---
South Sudan is the world's least electrified country, and solar power is a great solution. The solar-powered water systems are easy for communities to maintain, rarely break down and don't require expensive fuel supply. Most importantly, they are a green technology, with minimal environmental impact. UNICEF is currently using solar-powered water pumps in around 35 countries, with plans to expand. 
---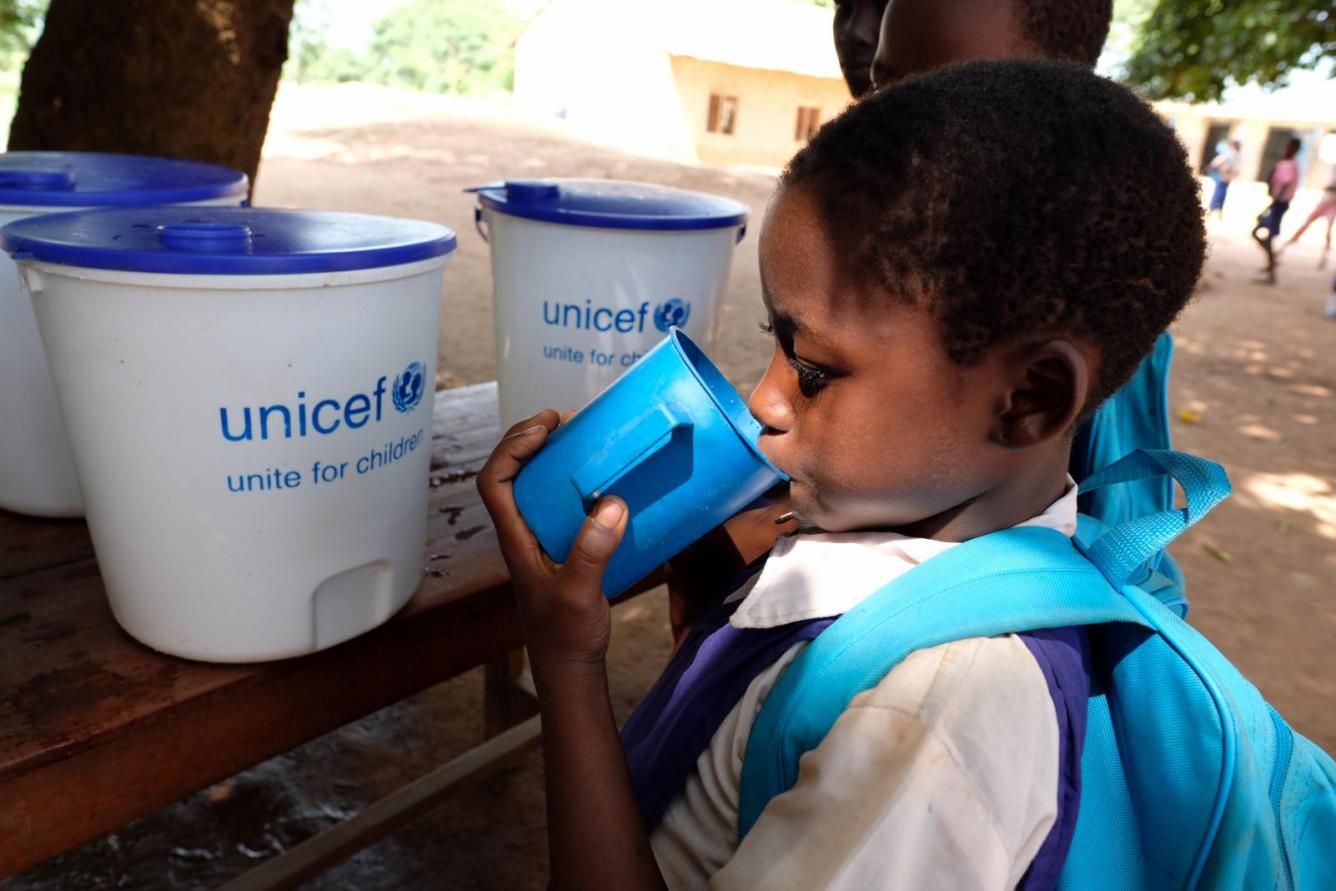 Esther, 9 years old, drinks water from a blue cup at her school in Yambio. She says that water is important because it keeps people alive. The school has a solar-powered water system, which provides enough clean water for children to drink and wash their hands at school, and for the community around the school.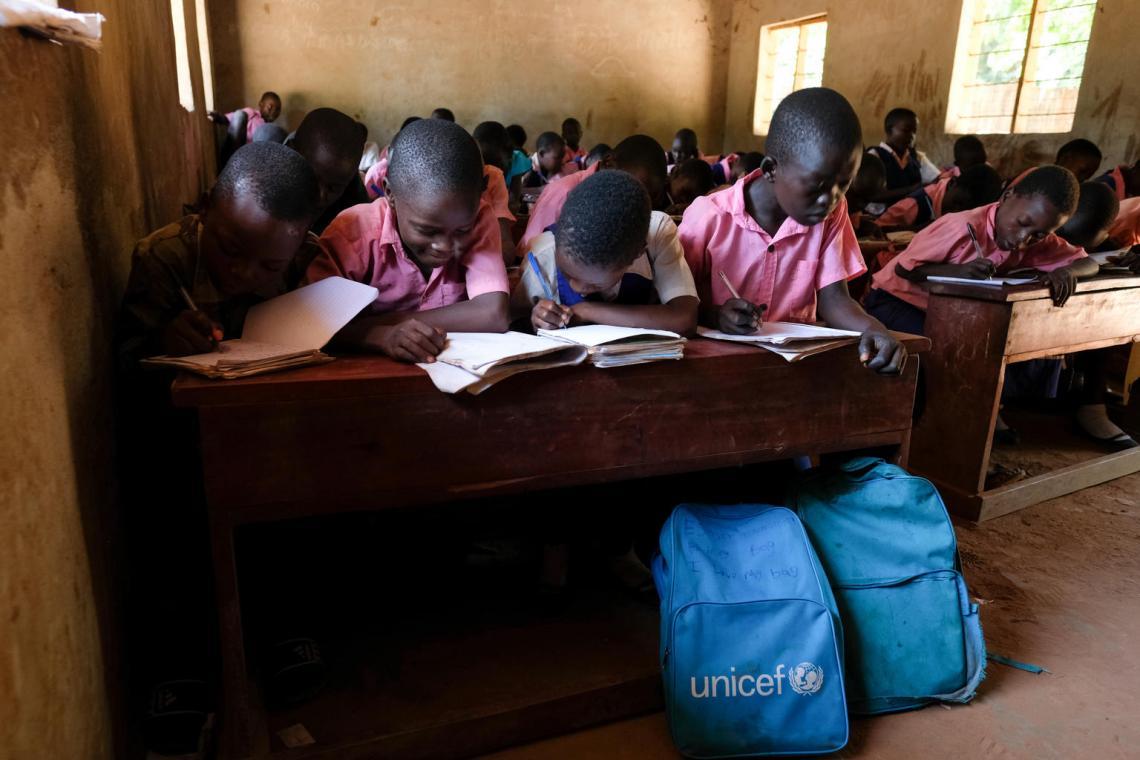 The school's headmaster says access to water at the school and in the communities has made a huge difference. "Before the children used to miss class because they were busy collecting water. It takes time, even if the distance isn't that far, the buckets are heavy to carry and slow down the children."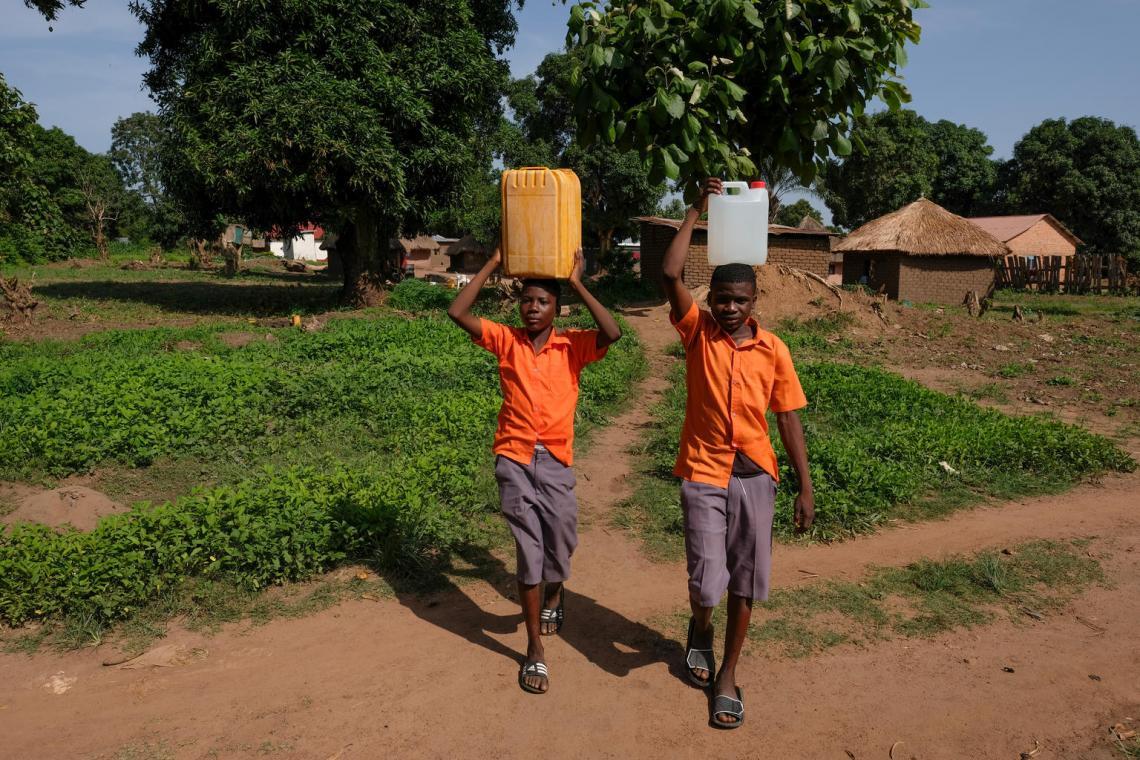 Brothers Elia, 15, and Kindo, 14, collect water near their home. Before the solar-powered system, they had to walk to a borehole and carry heavy jerry cans of water up a very steep hill. They could only half-fill their jerry cans because they became too heavy. Now they can collect water anytime they want, which gives them plenty of time to play sport, which they love.